Mayow everyone, I am Jessie your resident feline friend at the Farm, and I will be your tour guide for our May newsletter. I will be sharing details about the farm, its animals, and forthcoming events.
But firstly I would love to share some of the Easter holidays highlights from Vauxhall City Farm. As you know that easter holidays have ended now, however, they were quite fun this year as the farm witnessed a significant increase in the number of visitors and my favourite human beings young people, who always have my heart.
Children and families engaged in various Easter activities including several easter egg hunts within our community gardens it was a big success and purrfect for this time of year.
Some of my furry friends took part in our Battersea Power Station (BPS) mobile farm. I hear that my Alpaca mates Rolo, Cookie and Toffee were a big hit with the visitors at BPS. Rolo told me he was a naughty boy but the crowds enjoyed all his antics, I wish I was there. But hey I was needed at the farm to welcome all our other visitors! 
We rounded off the Easter celebrations with a music night at the farm listening to different genre music on the Sofar Sounds night it really was a magical time. We danced all night my paws are still recovering!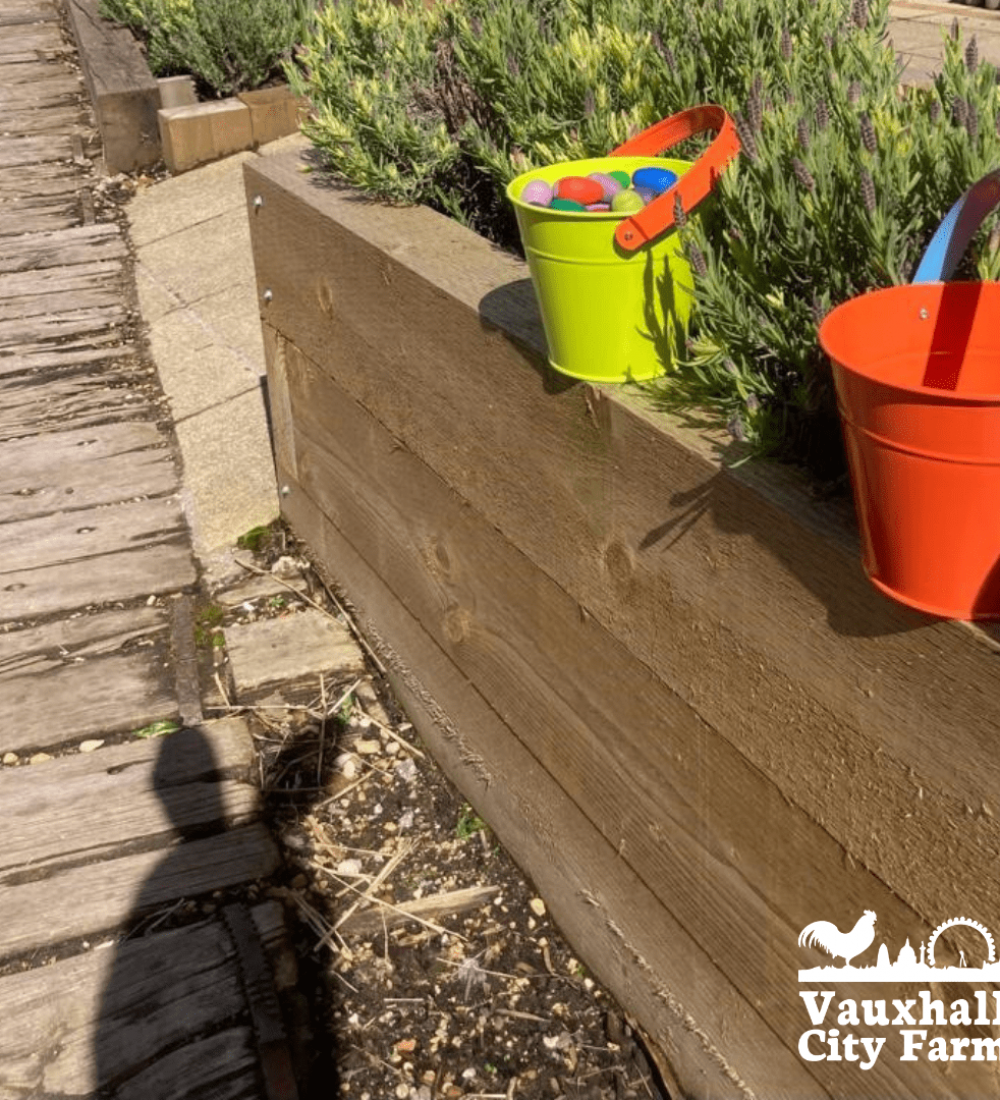 To be honest, I cannot even believe that May has already started. And, I'm loving the mild
temperature and warm weather these days. Also, another thing which I am liking about these days is witnessing greenery and colourful flowers blooming at the Farm and in Vauxhall Pleasure Gardens where we are situated.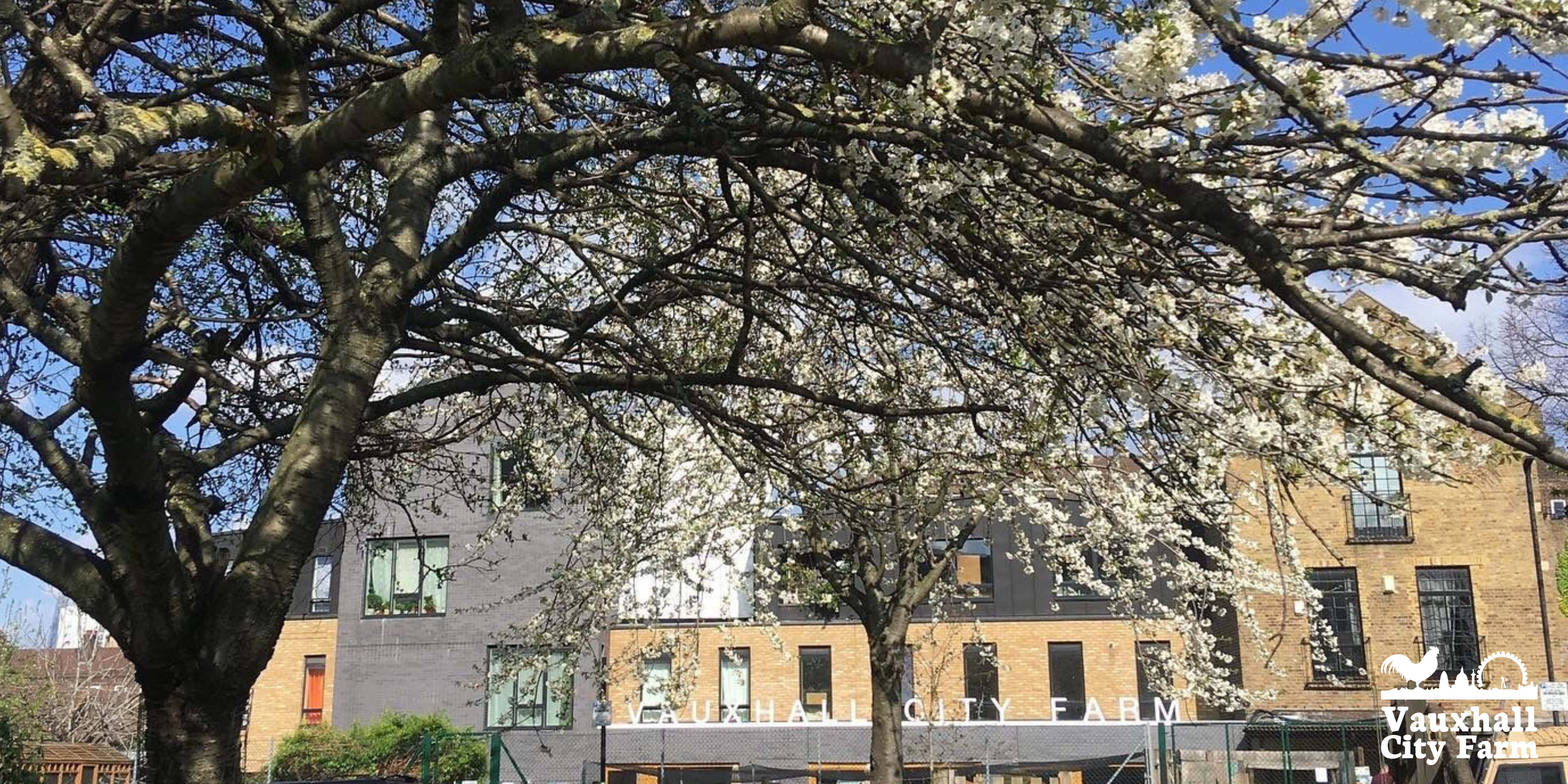 I love to be around children, playing with them and lapping up their affection and attention. Also, I prefer to keep myself updated with everything happening inside the farm which is why I choose to stay nearby the front desk.
When you visit the farm you will always find me near the front desk, welcoming visitors. Greeting
them with my favourite word Meow! Which is how I say hello. So, as most of you have seen me will know, I am a cat with patches of black and white soft and shiny fur.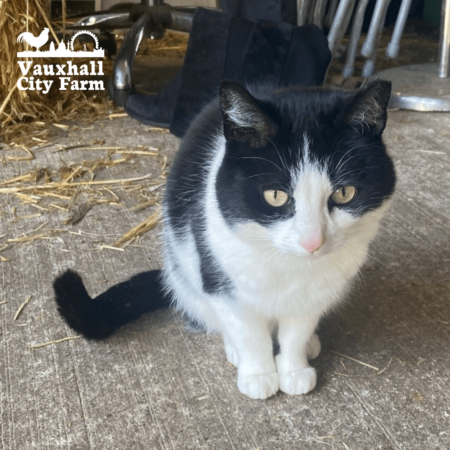 Did you know that cats are born deaf and blind, have impressive strength, amazing vision to see in dark the dark as well, we have exceptional hearing and the ability to rotate our ears 180 degrees.
As per my hobbies, I not only love to be cozy and take long beauty sleeps, I also spend 70 percent of my time sleeping and the rest of the time roaming the farm looking for my tiny furry friends rats and mice.
Yum, yum!!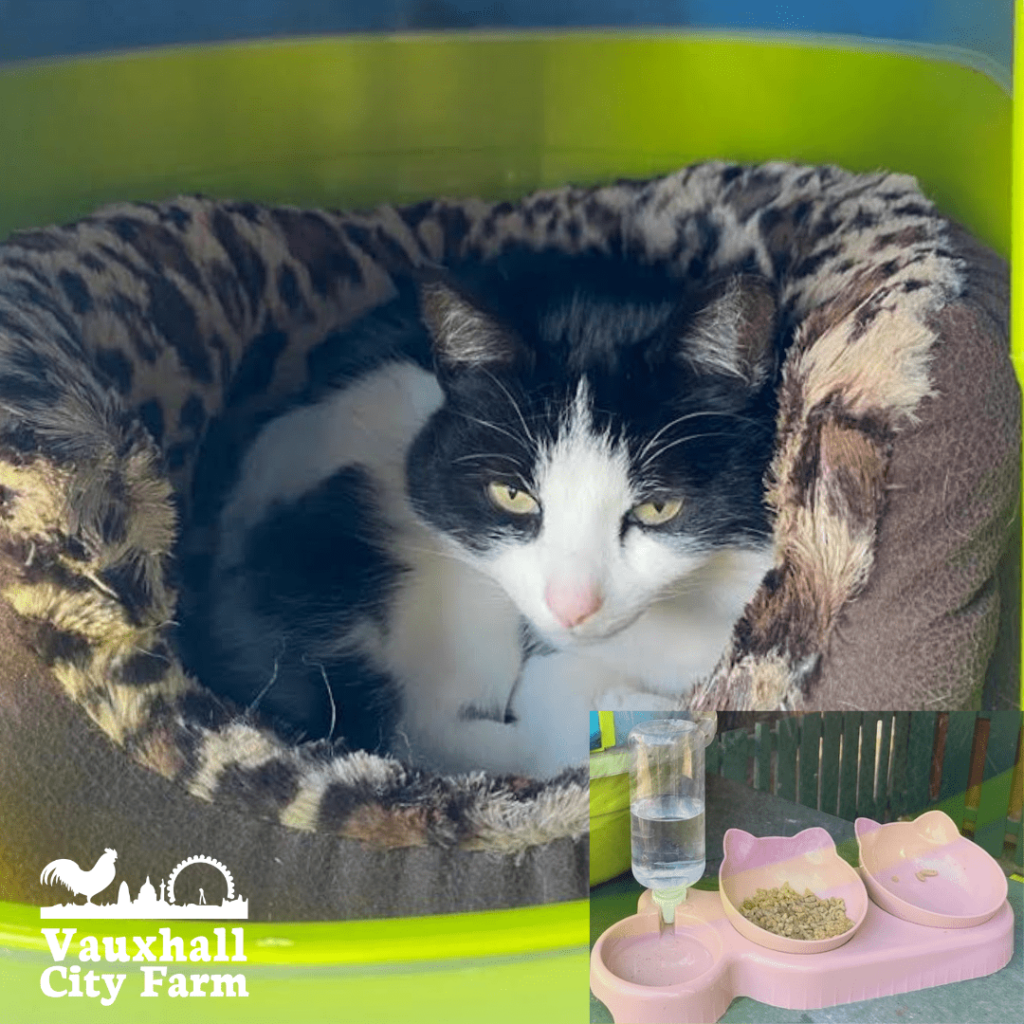 Also, I communicate through number of gestures and body parts such as eyes, ears, tail position, and meowing noises to ask them for feed, attention or to say a friendly hello. Usually, when I am scared my ears are flattened and pointed out slightly to the side in comparison to how they are while I am relaxed (Ears pointed straight up) or friendly and attentive (Pointed forward).
As I'm able to jump five times my height and I might pounce from my home onto the ground and stalk you when you arrive but do not be afraid as it does not mean that I am angry or wild, it means I am curious to interact with you. To let you know, I am very friendly and safe to be around as I do not attack, scratch or bite.
However, as territory is very important for cats, especially in their home, where they feel safe and secure. I am very protective about my home at the farm, so much so that farmer Ashley has given me the task of ensuring all rules on the farm are followed! It's the purrfect job for a cat like me!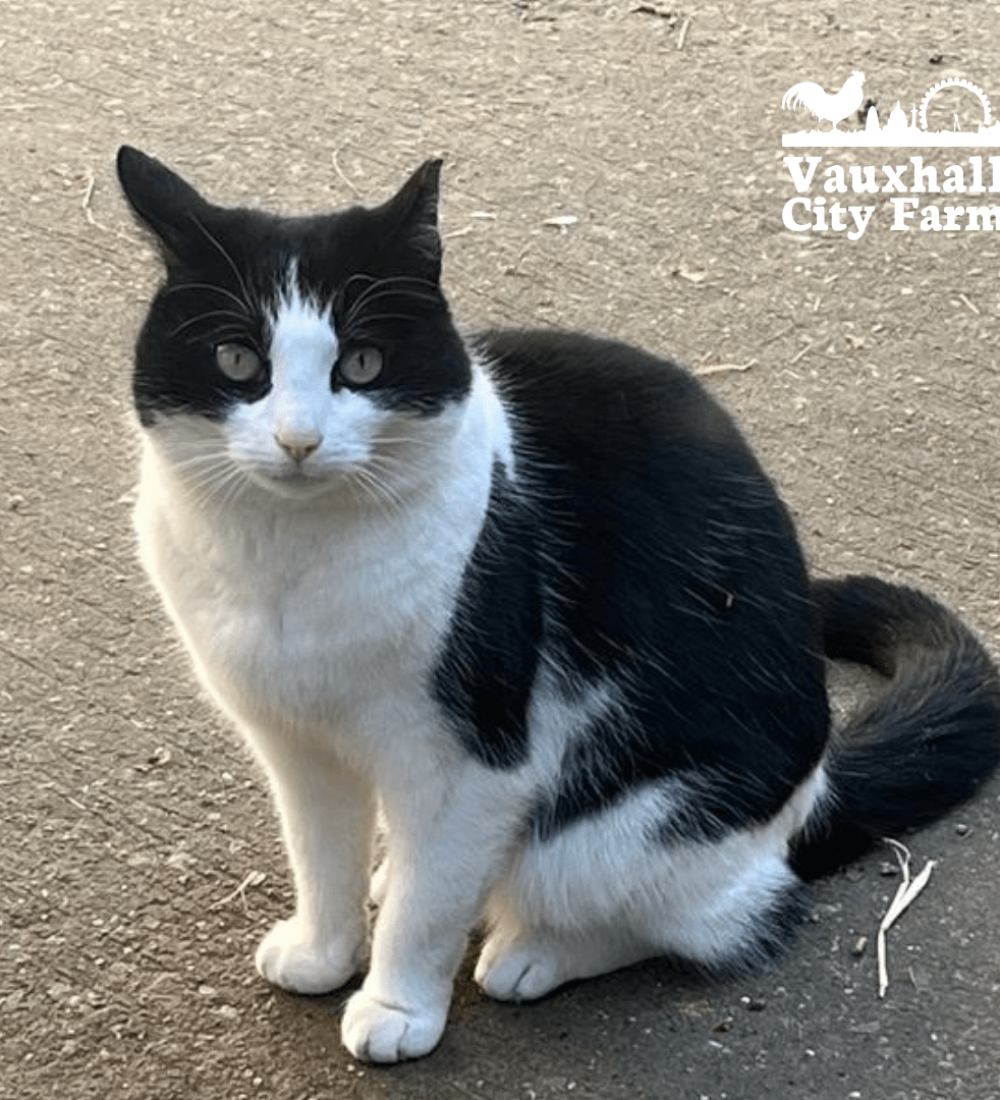 That's was all about me, now let me take you on an informational tour of Vauxhall City Farm.
We have an amazing team at the farm who help ensure its smooth running every day to enable all our visitors to have a great visitor experience. Recently we have been joined by some newbies!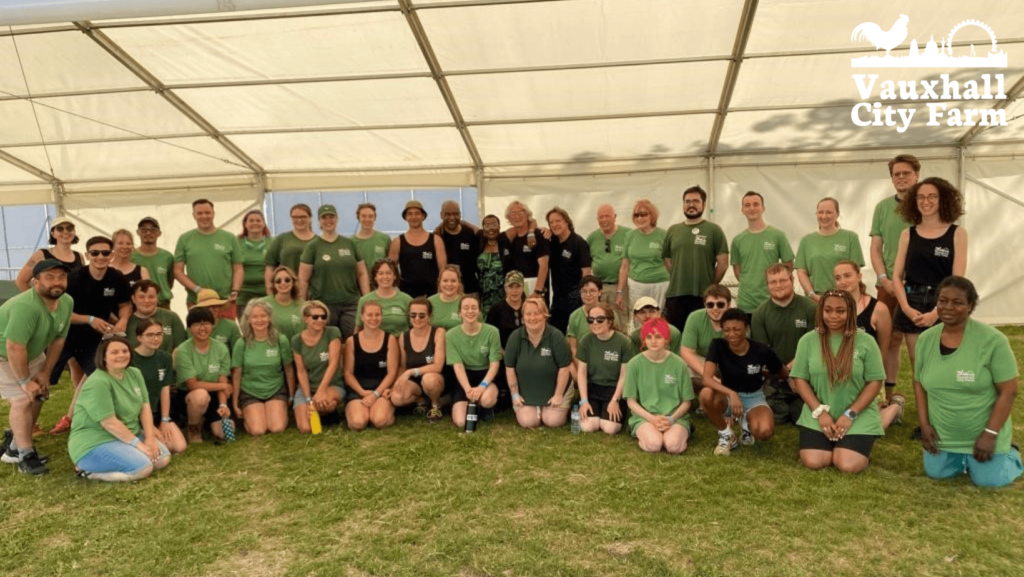 Jade has a great love and affiliation for wildlife and natural settings – in particular she loves the countryside.  At university, Jade studied Wildlife and Practical Conservation where she delved into the development of sustainable farming and global food systems. 
From Jade's studies she developed an appreciation for how important education is to develop sustainable food and farming practices and cannot wait to incorporate all of this into her role at VCF.  Jade is also a coffee lover and a vegetarian who loves cooking!
Jade's role is be funded by a Jack Petchy Foundation as part of their Internship Programme.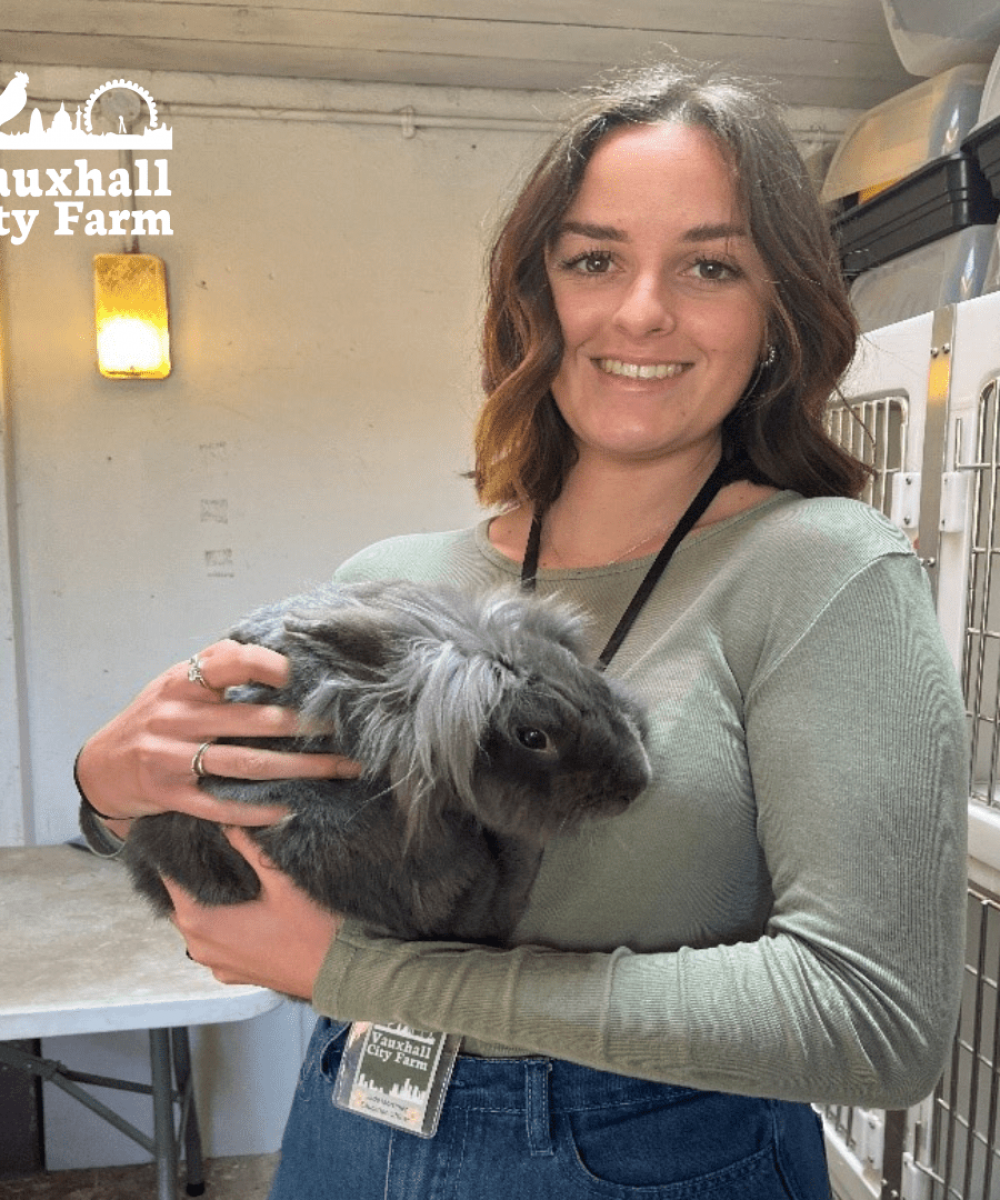 Priyanka is our new Marketing Officer at the Farm. She is a very intelligent lady, even if I must say so myself. She is a Brunel University London graduate in Business Intelligence and Digital Marketing.  She is from the northern part of India and her hometown is in Uttrakhand which is referred to as 'Devabhumi – land of the Gods'.  And she has promised to make me a star! Which sounds purrfect to me! 
Being from the mountains and hilly area, she has experience of living on the farm and around farm animals since she was a young child.  With her interpersonal skills and marketing experience, she ensures smooth communication and services along with greater customer experience at the farm.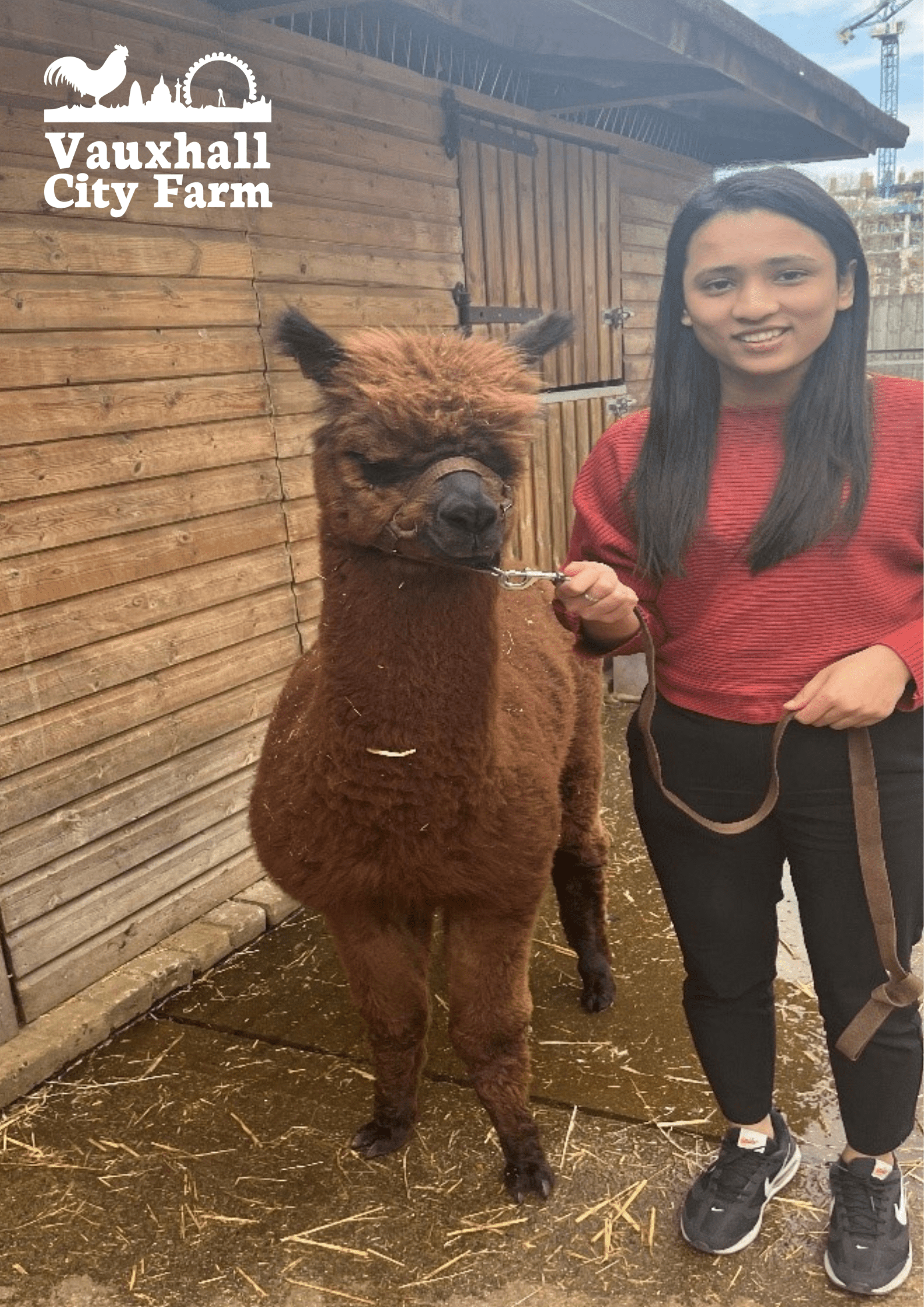 Updates from the farmyard
Our farm animals are very excited to meet their new family members in May as two of our sheep having recently given birth to little boy lambs. We need your help to name them. However, given King Charles is about to have his coronation, I think it would be purrfect if they were named Charles and William! 
Very soon we will also have some kid goats if I get my way and they are girls we will call them Camilla and Catherine! Please bear those names in mind as I think they would be purrfect.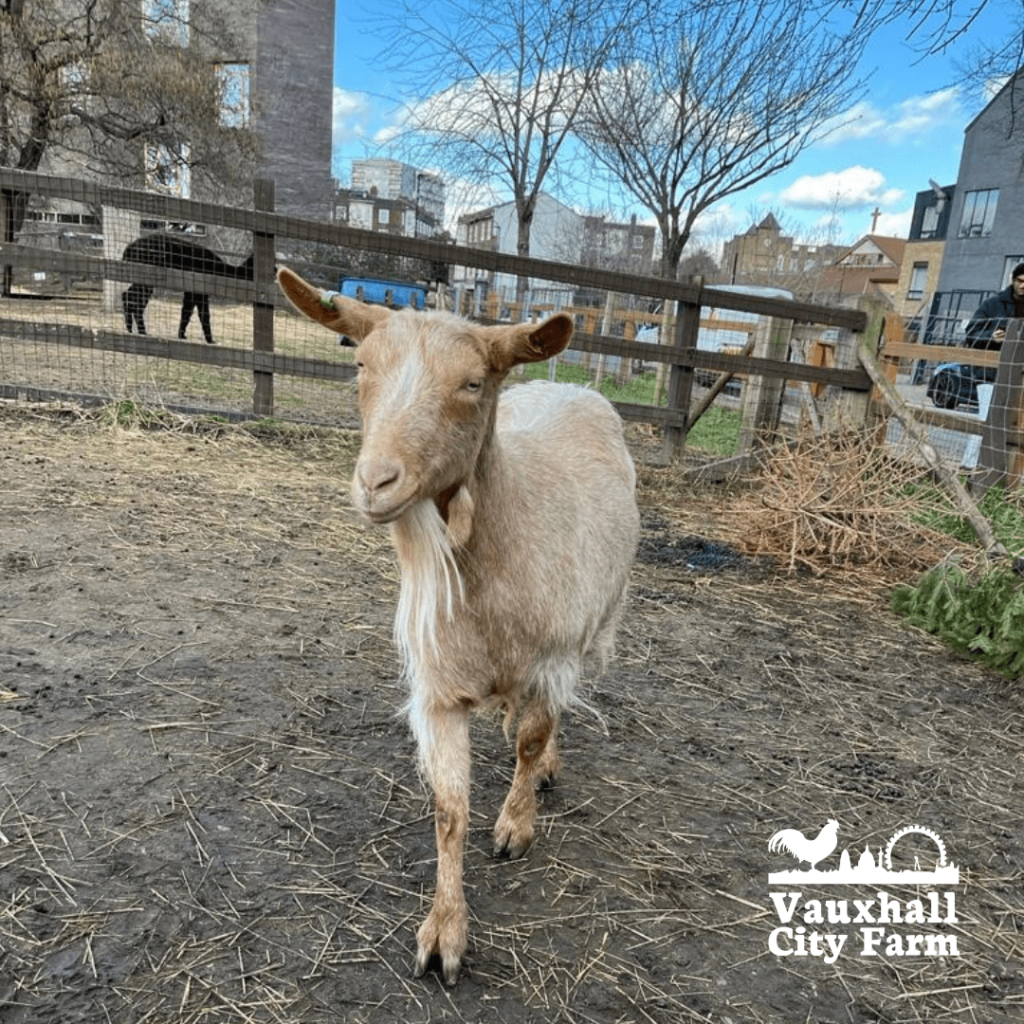 With a number of Bank holidays coming up in May, if you have plans to travel, and need somewhere to leave your little furry animals, check out our animal boarding service at the farm. I promise to take good care of them! Whilst you go off and have fun!
Updates from the Community Gardens
We are building our garden and making it greener by planting variety of flower and seeds. Also, our gardener, David, has started to grow various vegetables organically which you can buy from the Old Dairy café in the farm.
Our new community garden will be open to children and adults on Thursdays and Saturdays between 11am-12pm and 2pm-3pm. During those times you can partake in a number of growing activities free of charge!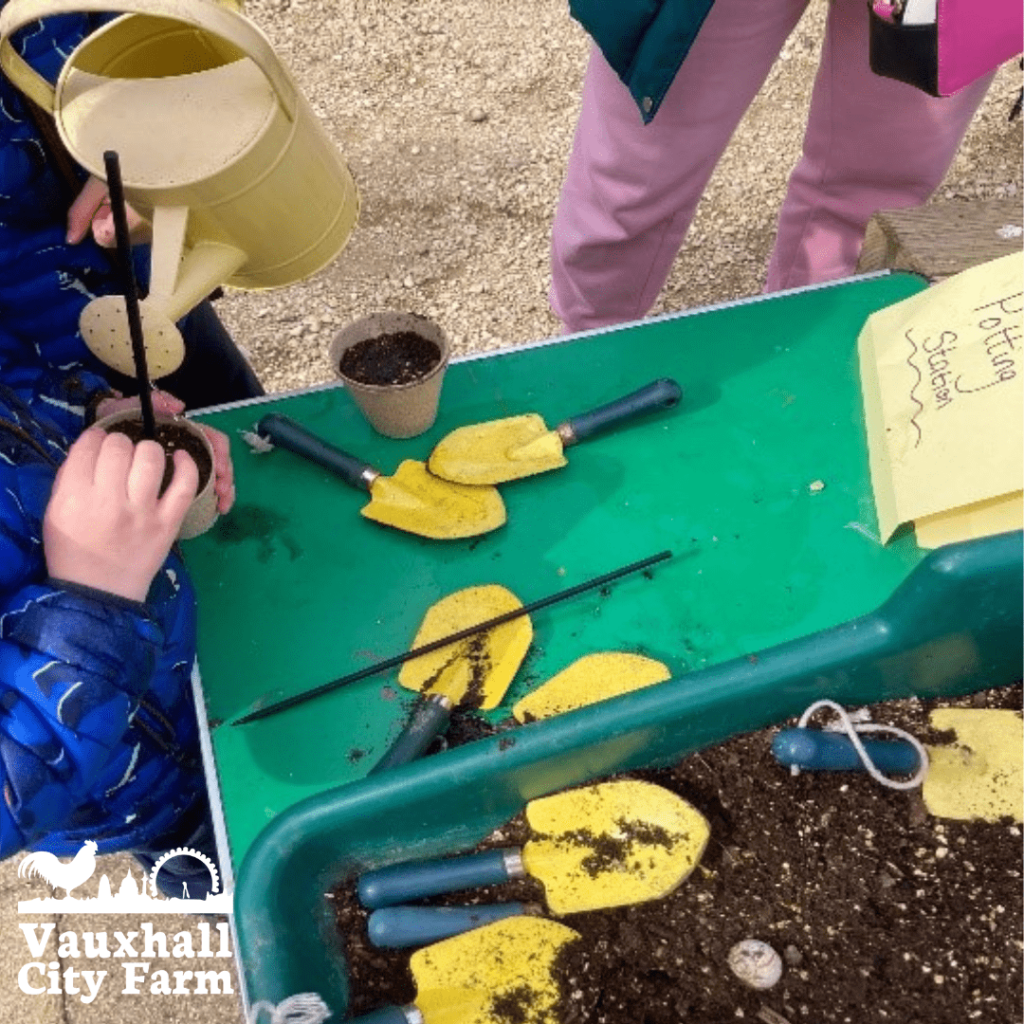 Updates from Education Team
Summer Term is here and we have lots of exciting workshops for schools and groups of young people. With our workshops designed in line with the national curriculum, bringing your classes to life on our site. 
Learn about where food comes from in our Land to Lunchbox Workshop, think about making choices to protect planet in our Sustainability Workshop and learn more about habitats in our exciting new  Minibeast Workshop that will be launching soon. Get in touch with our Education Team to book your next school visit.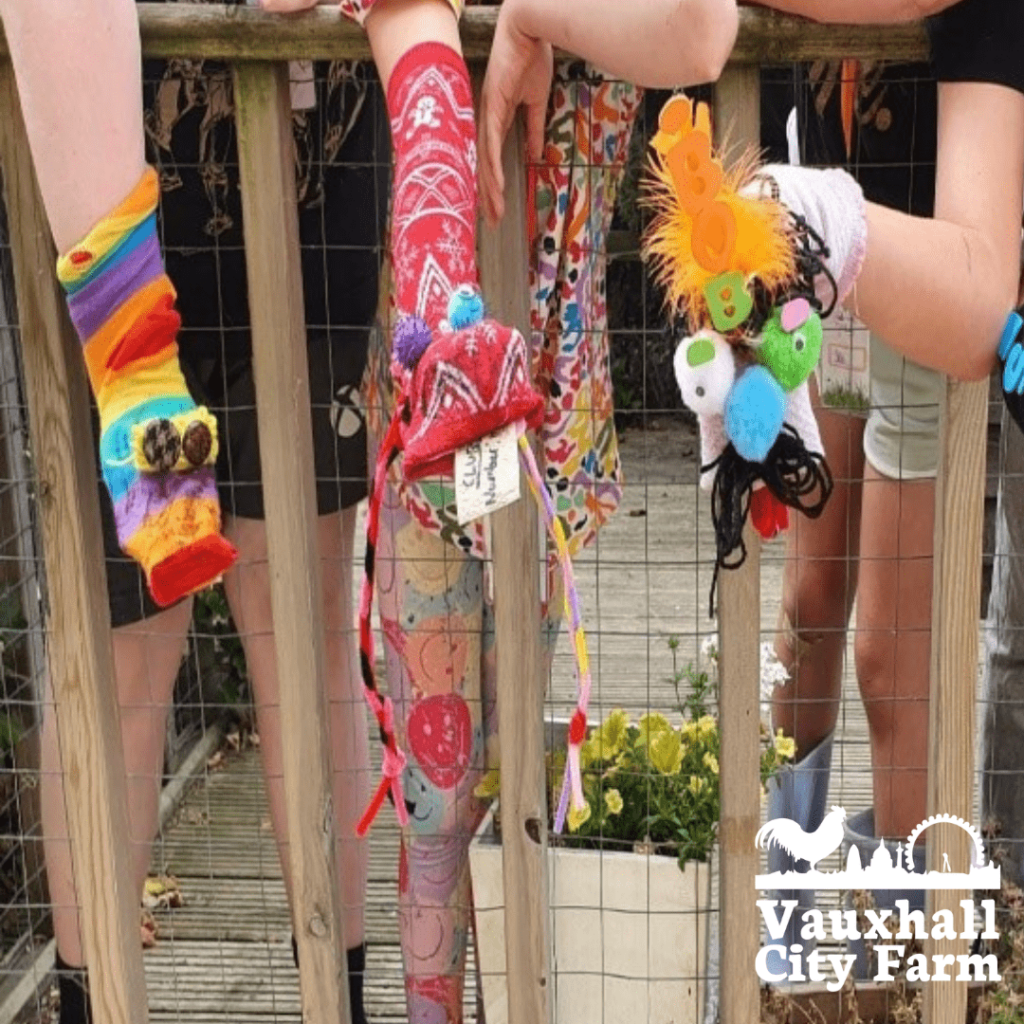 Updates from Riding School
We have simplified the process of booking riding lessons, and, currently, we are using Ec Pro software, which allows riders to book a riding lesson in 3 easy steps.
Firstly, they have to get themselves registered in Ec Pro. Then, our team will grade them according to their riding experience . Afterwards, they can book their riding classes according to their allocated grade.
We are  offering beginner, intermediate and advanced lessons.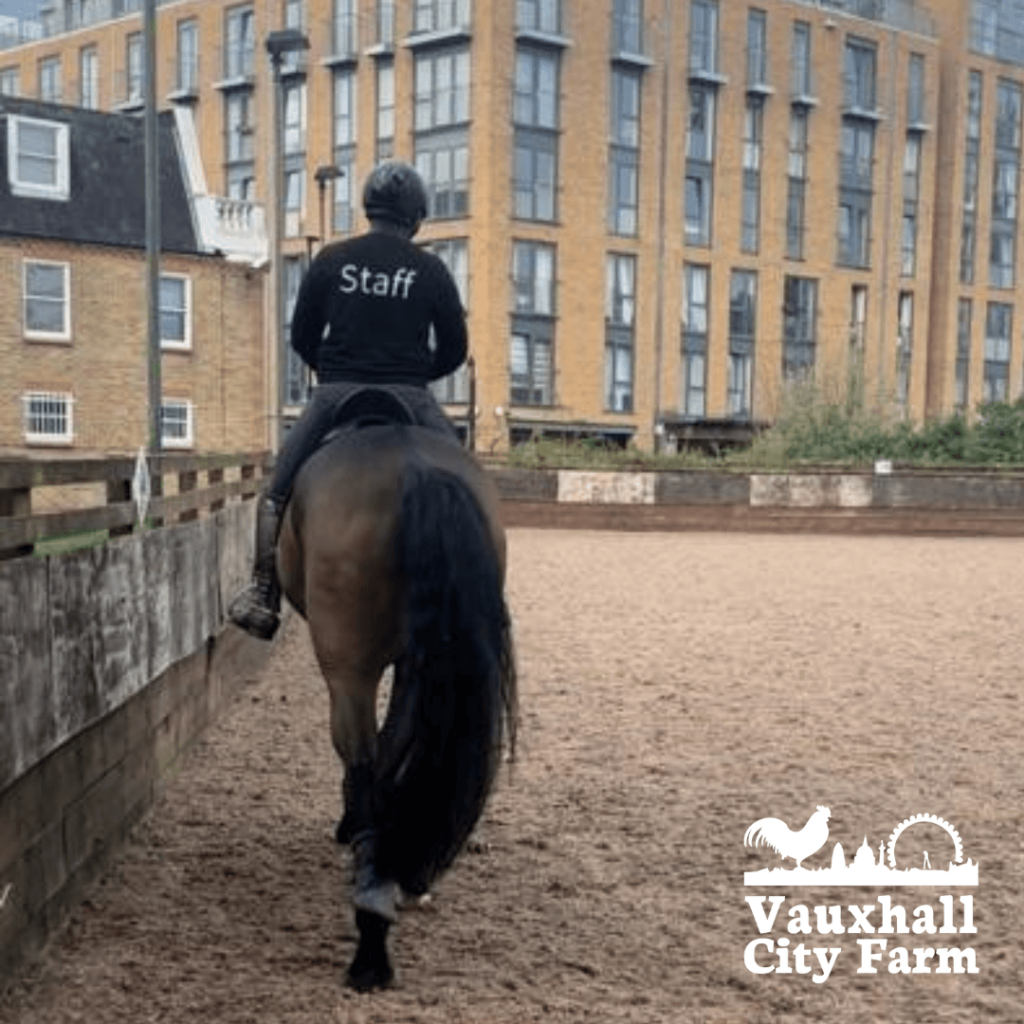 Updates from the Old Dairy Cafe
I love the cafe which is located within the farm premises, where you can enjoy pastries and cakes in a homely , cozy, open and calming environment. I like to hang out there as Peggy always spoils me with the leftovers! It's a purrfect diet for us cats!
Also, you can buy a sandwich with a cup of hot, refreshing coffee, farm souvenirs and vegetables organically grown in our gardens. All this talk about food is making me hungry!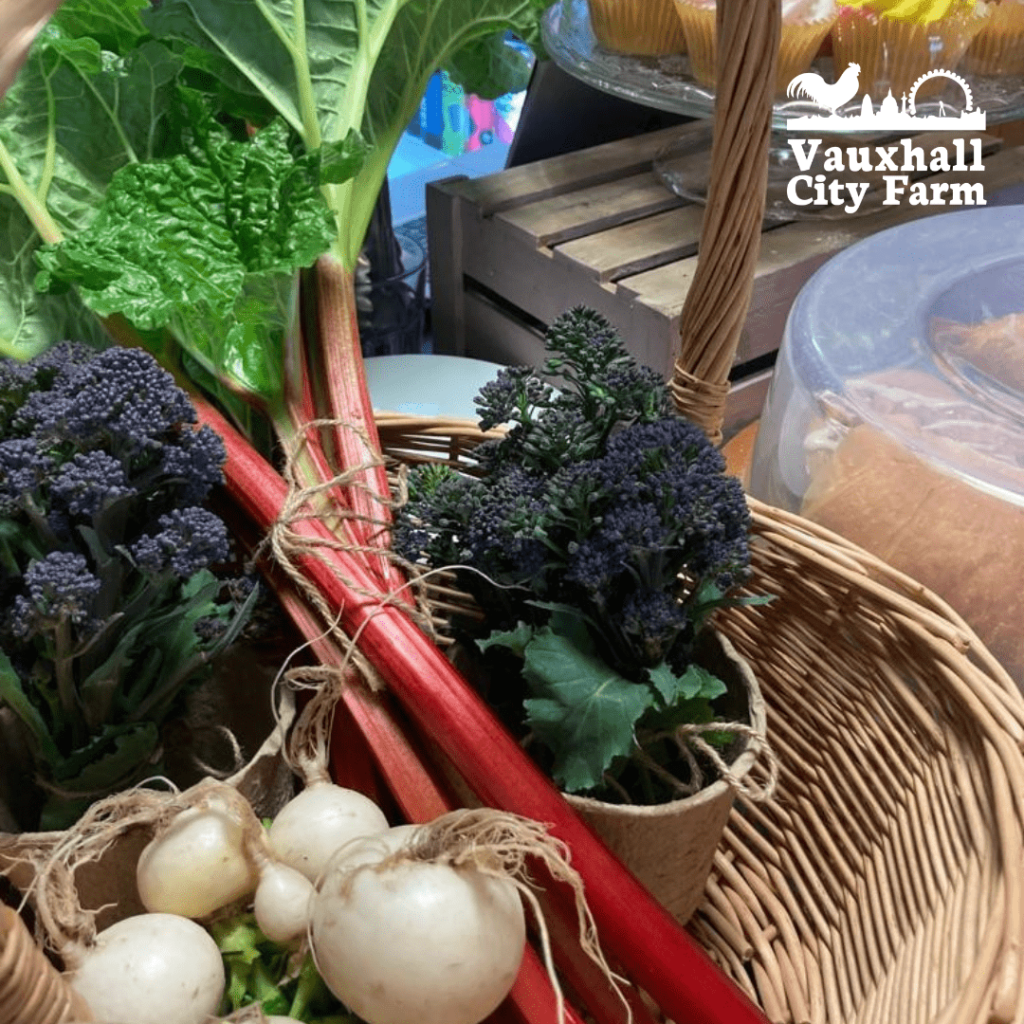 Volunteering can aid in managing stress, anxiety, and depression, it gets you out the house, keeps you mentally stimulated, and provides you with a sense of purpose!
Individuals and corporates can have a look at number of volunteering opportunities at the farm. All they have to do is download an application form from our website, fill it in and we will do the rest.
We offer flexible schedules for volunteering.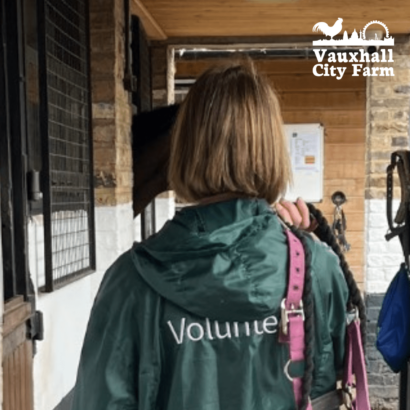 If you are heading towards Vauxhall city farm, you don't have to worry about making a booking and paying anything to meet me and my friends if you are a group of less than 8 people. Also, you can buy food for big farm animals at the front desk by spending just £1.
We appreciate all your donations as it is a source of development of our home, and helps us to buy food for me and animals at the farm.
Also, if you do not know this already, construction of our new entrance is underway please accept our apologies in advance for any inconvenience caused, when it's complete it will be spectacular and further
enhance your visitor experience.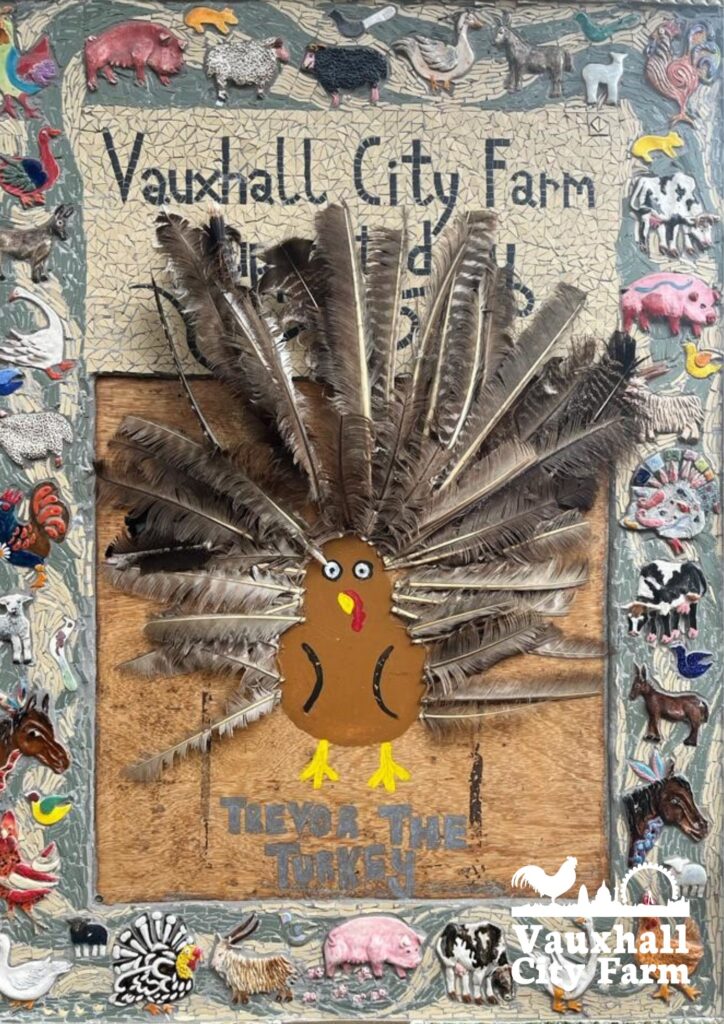 Looking for a more personalised experience?
Want to meet a farm animal separately? You can book a Meet and Greet with an animal of your choice and enjoy your own, personal Cuddle Corner.

Always wanted to own your own animal pet but couldn't ? Don't worry you can adopt a farm animal of your choice or gift one to your loved ones. And, then, you can come and visit them at the farm.
Tired of busy city life and want to have a wonderful farm experience? Why not try a day out with a difference at VCF. 
Contact us for further details.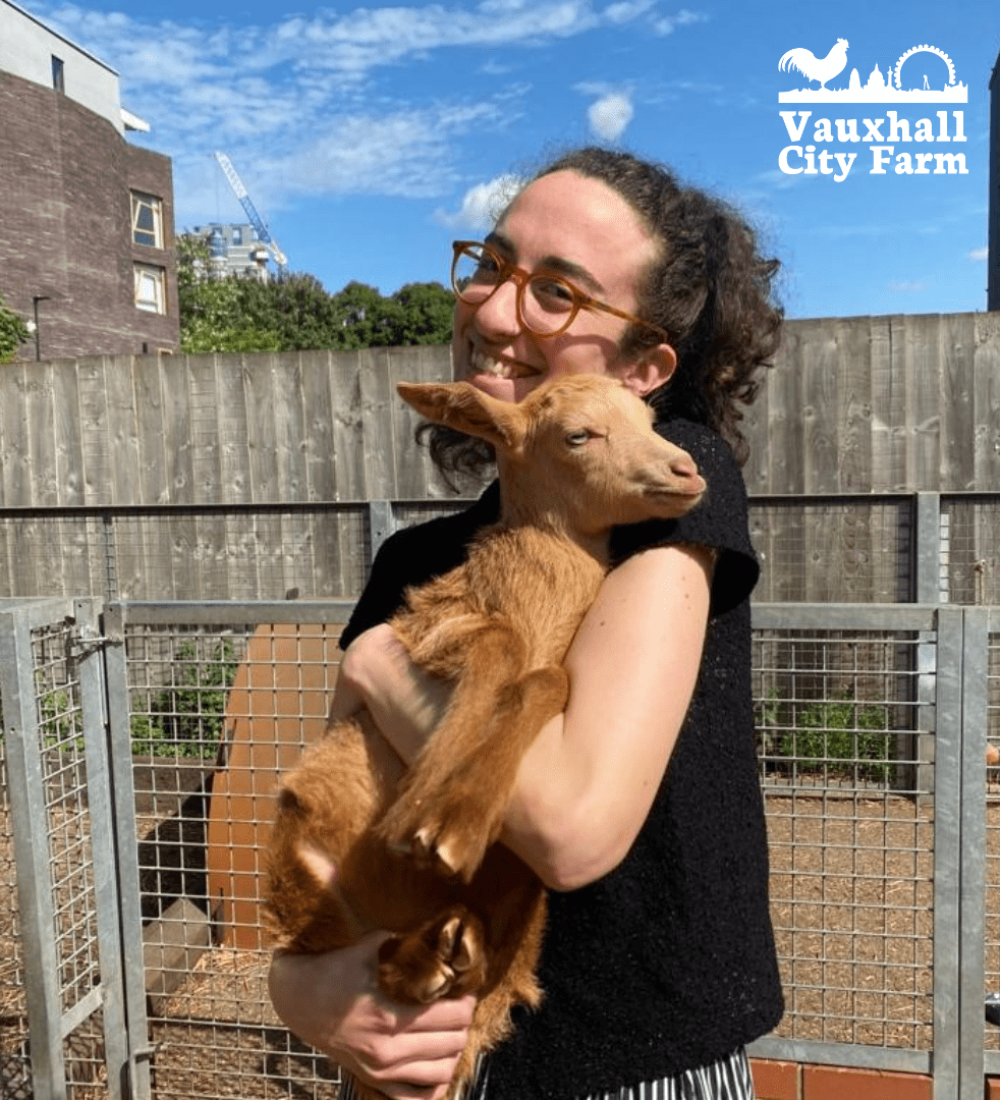 Updates for King's Coronation
And, how can I forget about the King's Coronation, which is one of the biggest events of this year, happening on 6th May 2023.
On this special occasion, we have planned a range of exciting activities relating to this theme for children and visitors in the farm.
Head to Vauxhall City Farm along with your friends and family to engage in all the planned activities and make this day memorable .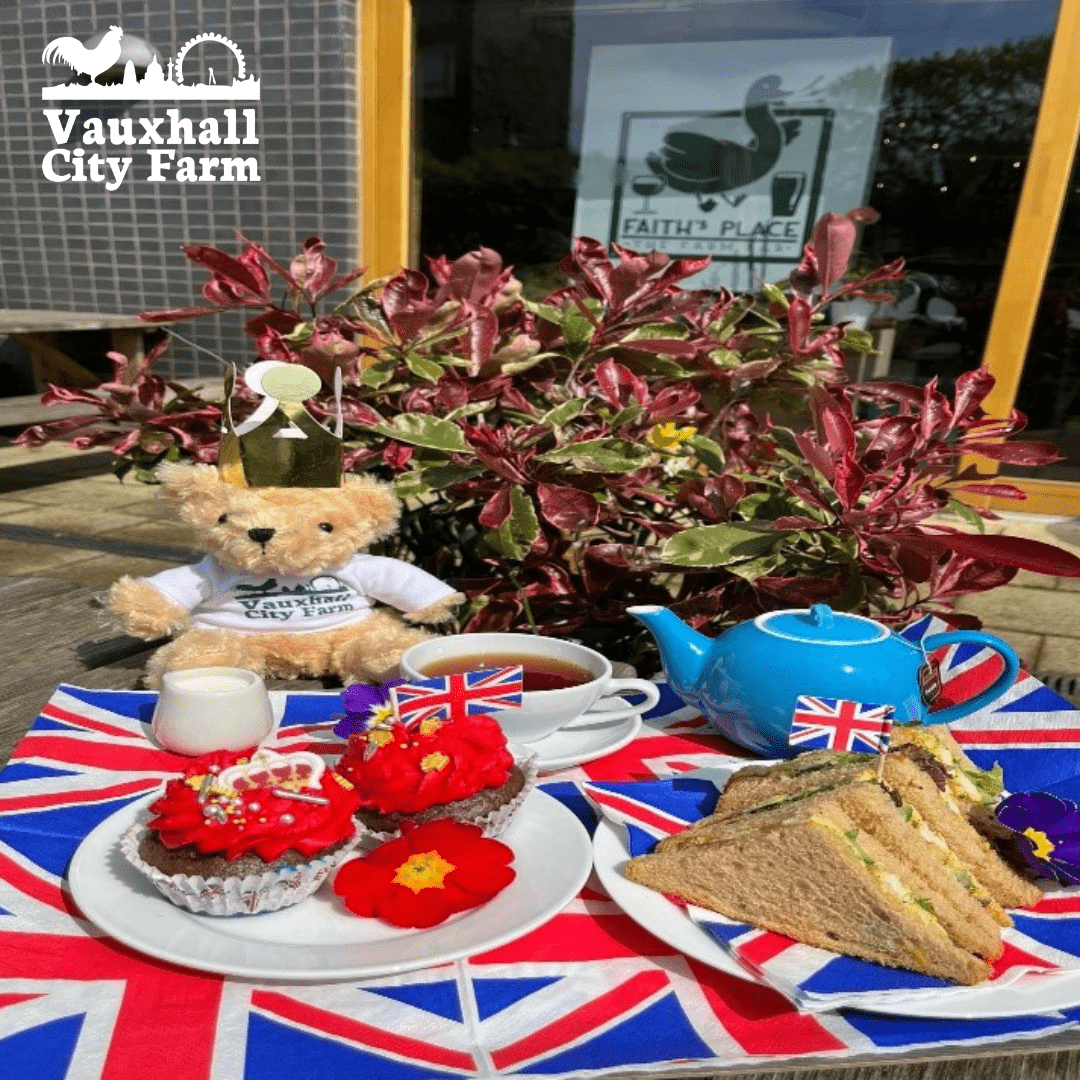 Gosh, all that writing has made me rather tired, so it is time for me to put down my pen and return to my…um…pen!
And please don't forget if you would like to help feed me and my fellow animal friends please think about making a donation to our ongoing farm appeal.
Bye bye for now I am off to do what I love best !
Yes !! You guessed it right !!! 
SLEEPING…… 
Don't forget we have two purpose-built meetings room adjacent to our café, which are perfect for meetings, parties, and events. Please see our website for full details or contact our office team with any questions: info@vauxhallcityfarm.org.