Due to the small size of our team unfortunately we cannot currently accommodate supported volunteers. We hope to be able to offer this service again in the future. 
---
Always wanted to get involved with a charity? We rely on our amazing volunteers to help us run our charity and deliver our services! There are a lot of different ways that you can volunteer with us, depending on the skills you have to offer!
"I'd say volunteering at Vauxhall city farm gave me the confidence that I'm capable of working and meeting/talking to different people. I felt like I could be myself, including asking for help and adapting tasks, so my health didn't get in the way of enjoying my work!" — Nathalie, Riding volunteer
Volunteers must be 16+ years of age. Please be aware that the below roles are for volunteers 16+. 
15+ year olds can apply for work experience, a short term alternative to full volunteering.
If you are 14-16 years old, please visit our Duke of Edinburgh page. 
If you are under 14, please check out our Young Farmers programme.
Welcome Desk Volunteer

Do you like to make people feel welcome? Are you a perfect host and looking to give back to your local community? Then apply to volunteer at the Vauxhall City Farm welcome desk! You do not need any experience, we are looking for volunteers during the week and on the weekends. 
Farmyard Volunteer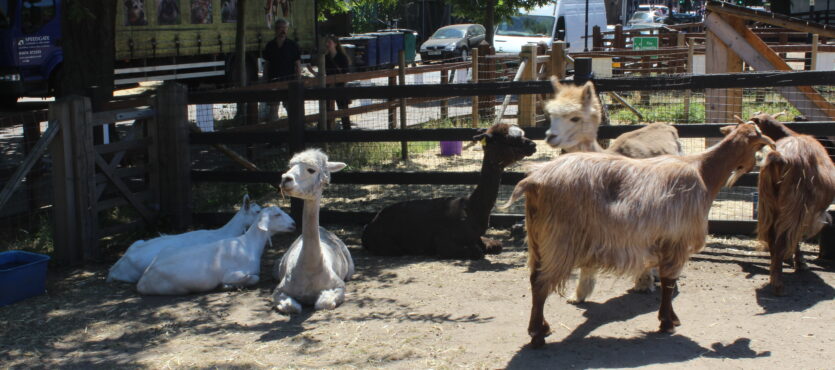 If you're willing to roll up your sleeves and get stuck in, muck out a stable, catch some chickens, groom a guinea pig, and hug the odd goat, then you could make a great farmyard volunteer! You don't need any experience but you do need to commit to becoming a regular helping hand, either during the week or at weekends.
---
Community Garden & DIY Volunteer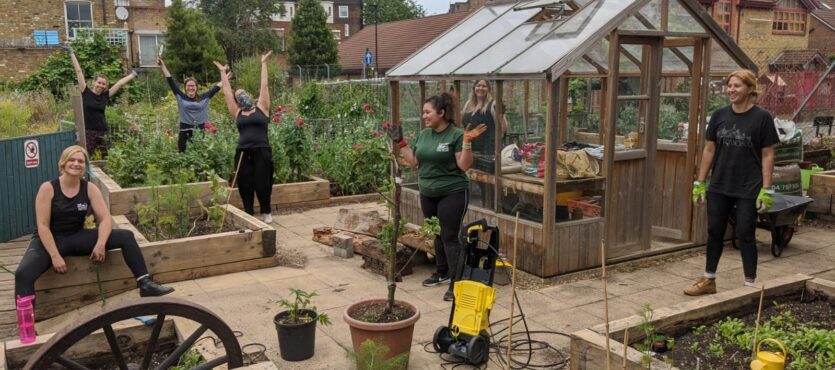 We always need people with practical DIY and gardening skills to help us maintain things around the site and help us ensure our community garden flourishes. Professional and keen amateur gardeners, carpenters, and plumbers are all welcome! If you have no gardening experience but would still like to help, we are also always looking for volunteers willing to pop down to the farm for a couple of hours a day, to make sure all the plants are watered and weeded.
---
Education & Training Volunteer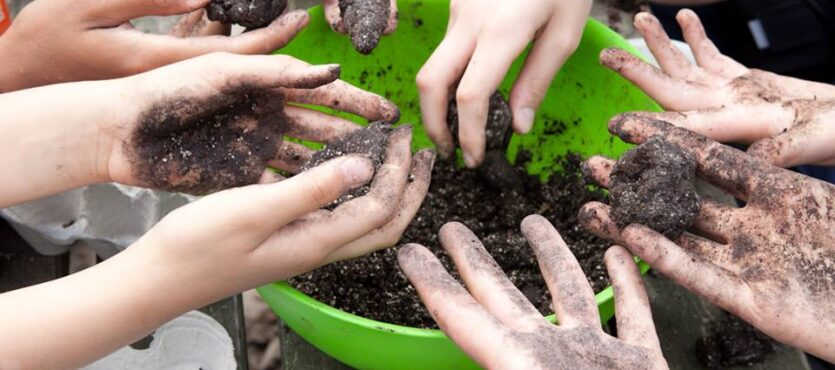 Our Education and Training department works with people of all ages and all walks of life and it can be an incredible rewarding experience to volunteer with this team!
Tuesday – Friday we welcome school groups to the farm and we are always looking for people to help us deliver our workshops. You would be assisting a member of staff, helping to get animals ready, prepare the pond dipping equipment or set up the tools needed for a bug hunt!
We also deliver VIP Meet & Greets with the animals for visiting public and Birthday Parties for kids at the weekend and much more that we always need help with! 
If you have experience working with school children, youth groups or community outreach projects, or are simply interested in learning about these things, our education department would love to hear from you.
Days and hours available are Monday – Sunday , 9.30am – 4.30pm. 
---
Event Volunteer (on and off site)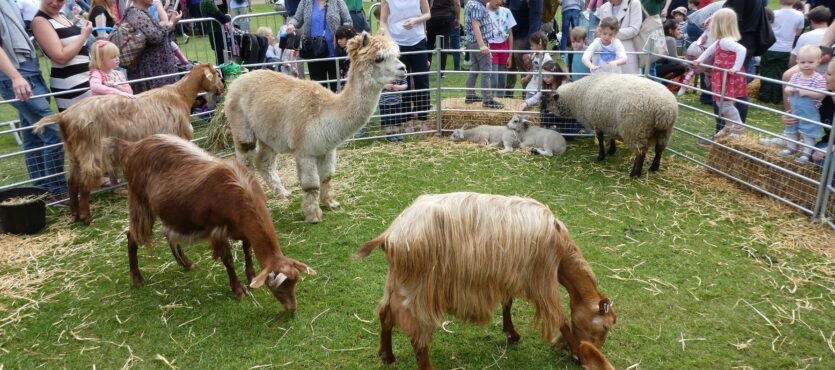 If you want to volunteer with us, but you cannot commit to a weekly volunteering slot, then event volunteering could be the perfect thing for you! We run events at the farm during half terms and holidays, as well as off site events – mostly on weekends during the summer months but really all year round. We always need a helping hand to talk to visitors and let them meet our animals, ensure animal welfare during events, help us run family activities at the farm and much more! 
Days and hours are dependent on bookings, but tend to be on weekends and during the holidays
Your support makes a difference!
£10
Buys 2 bales of hay (Our animals need 150 bales every month)
£20
£50
£100
£500
Every donation made will help us to reach more people with our services…
You may also be interested in...
Faith's Place is a unique drinking experience on Thursday, Friday and Saturday evenings at Vauxhall City Farm.
Find out what Vauxhall City Farm has on offer for workplaces and their employees, including our onsite Café and volunteering opportunities.
With extensive experience of on-site & on-set filming, Vauxhall City Farm offers a great location and some highly-trained actors (animals) for projects of all shapes and sizes.