(November 2021)

Ronnie Returns:

Our first horse Ronnie has returned to the farm! 2 more are soon to arrive after. We are in need of volunteers interested in helping with the riding school. We are still looking for a yard supervisor  to teach riding lessons and manage the yard.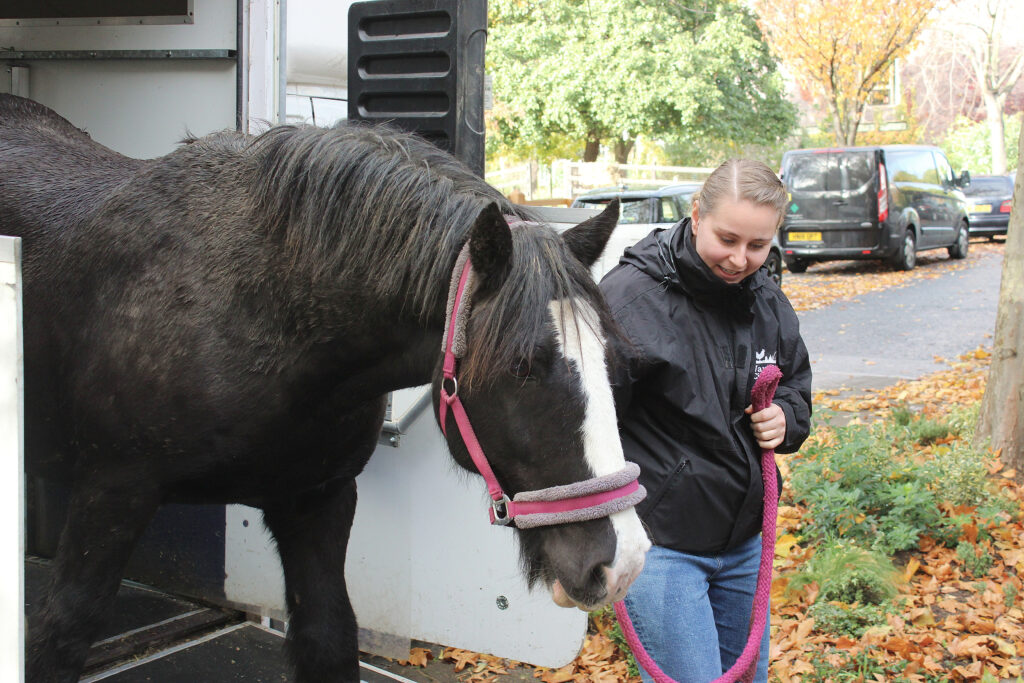 Our Riding School is still temporarily closed as we finish repairs, train horses, and search for more quality riding horses.
Vauxhall City Farm Riding School has been providing riding lessons to children and adults of all abilities since we opened in 1977. We have ten stables and a 20×40 riding arena in Vauxhall Pleasure Gardens, right in the heart of Central London.
Developments
In 2020 the Riding School was closed due to the pandemic and the need for urgent repairs and upgrades to our facilities. Most of our horses had reached retirement age and are now happily retired or on holiday.
Meanwhile, we have been busy carrying out urgent structural repairs and upgrades to our stable yard. We have installed a brand-new surface in our riding arena and replaced the roof of our brick stable block.
Next steps
This autumn we are starting work on rebuilding our team of horses and staff, and planning our new programme. We hope to be fully open by early spring 2022 with a full programme of accessible sessions for disabled people, courses and lessons for novice and advanced riders, and a range of activities for children. Please check our website and follow us on social media to keep up to date with developments, or complete our contact form in the footer to be added to our monthly newsletter where we will provide updates pertaining to the riding school.