The farm has been providing a place for people to enjoy for over 40 years.  In the past few years we gradually introduced more and more educational and therapeutic programmes to support those in our local community who need help; you can read more about these programmes by browsing our website.
All of this work comes at a cost and our fundraising needs are growing each year, whilst available funding is shrinking.  Leaving us a gift in your Will means that in years to come there is sustainable income available for the farm to continue to be a place that people can visit and for us to continue to help those in need to have brighter, more fulfilling futures.
Please visit our online  Will Writing  page so you can make a free online Will today.
Read on to find out why!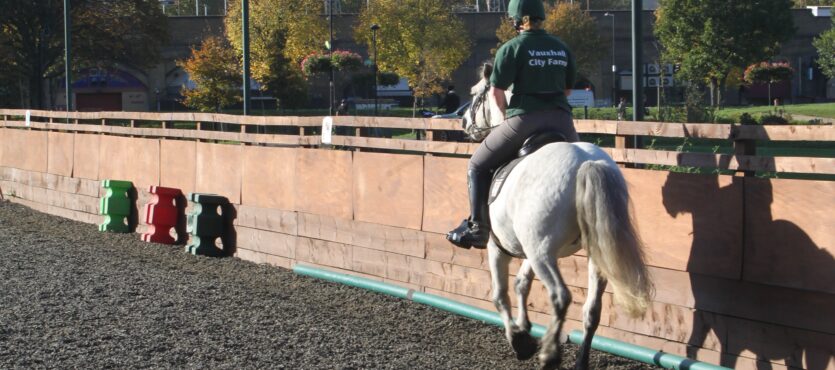 None of us want to think about dying even though we know that at some point we will.  This is perhaps the main reason why two thirds of adults in the UK do not have a Will and why each year one third of people that die do so without leaving a Will.
The Money Advice Service says the following:
"Your Will tells everyone what should happen to your money, possessions and property after you die (all these things together are called your 'estate'). If you don't leave a Will, the law decides how your estate is passed on – and this might not be in line with your wishes".
Thanks to our partnership with Make a Will Online*; we are able to offer you the opportunity to make a Will free of charge (we pick up the cost on your behalf, although we do welcome donations to help cover those costs).  There is no obligation to include a bequest for us, although it goes without saying that we really hope you do, as your gift will make a difference to us and those we support in the future.
You can of course also speak to your own solicitor if you have one or search for a local solicitor.
Making a Will ensure you make the best decisions for you and your loved ones and makes it easier for your family to sort out your estate after your death; reducing the strain in what is already a sad and stressful time, as well as making sure that your own wishes are met.
Without a Will, the law decides how your estate will be shared, which may not be the way you would have chosen.  It goes without saying that first and foremost you will want to make sure your family and friends are looked after, but once you've taken care of them, any gift you are able to leave us would make such a difference to the Farm's future, our animals, and the futures of those the Farm supports.
If you haven't already made a Will we can help
Please visit our online Will Writing page so you can make a free online Will today.  You are under no obligation to leave anything to the farm by using this service but you can choose to leave a gift to us.  It's perhaps also worth knowing that people who leave more than 10% of their estate to charity receive inheritance tax benefits.
Leaving a gift in your Will could reduce the inheritance tax due on your estate and will help us continue to keep Vauxhall City Farm open for everyone to enjoy, and provide valuable funds to help us carry on supporting children, young people, and vulnerable adults to reach their potential and have more fulfilling futures.
If you have an existing Will but would still like to leave a legacy, then please speak directly to your solicitor or Will Writer to add this as a Codicil to your existing will.
Based on current costs the following shows just a few of the ways your gift to us could help:
These are just a few examples of how legacies help us to do all we do at the farm each year.
Whilst 'unrestricted' funding  allows us to spend income where it is most needed, we are equally happy to spend your gift on a particular aspect of our service; you can indicate this in your Will to ensure your wishes are met.
Please visit our online  Will Writing  page so you can make a free online Will today.

*Make a Will Online are members of the Society of Will Writers. All documents are checked by an expert. Make a Will Online hold professional liability insurance of 2,000,000 for your protection.
You may also be interested in...