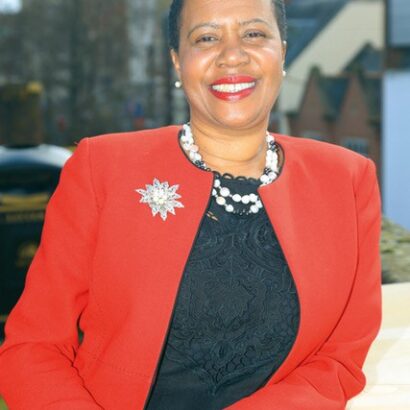 Monica Tyler, Chief Executive
As Chief Executive of Vauxhall City Farm, Monica brings more than 20 years experience of leading voluntary sector organisations to the farm. Skilled at community engagement and managing community facilities, Monica enjoys the challenge of leading one of London's hidden treasures.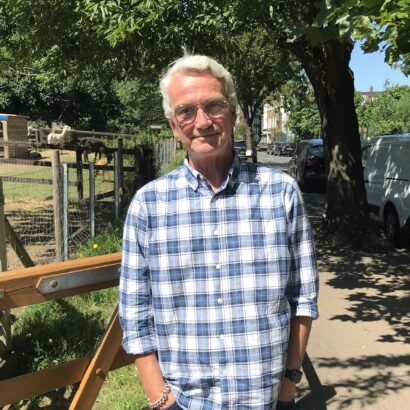 Ashley West: Operations Manager
For over 35 years, Ashley has worked in retail. Gaining experience in both a commercial environment and an operational post. For some time he had been looking for an opportunity to use his skills in an area where he feels he can give something back to the team and the local community. Vauxhall City Farm feels like the perfect fit. He was born on a farm and says that "it's great to be back."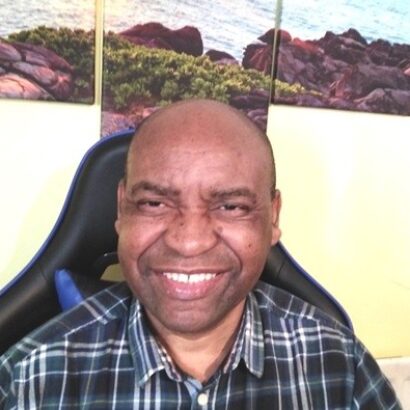 Stanford Manduna: Finance Manager
A CIMA trained accountant, Stanford has worked as Finance Manager in various industries for a long time. His last six years working in South Sudan alongside international charities made him appreciate the important role of organisations that focus on making an impact on people's lives. He feels motivated to work for Vauxhall City Farm and deliver on his new found passion to work for an organisation focused on creating a change in people's lives.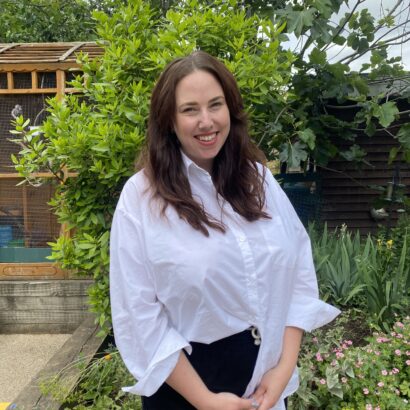 Sophie Connolly : Education and Partnerships Manager
Sophie hails from Galway in the West of Ireland and has been fortunate to work in the education and charity sector in the UK and internationally for over a decade. She holds a degree in Drama, Applied Theatre and Education from The Royal Central School of Speech and Drama. Sophie specialises in trauma informed and holistic work with young people, focusing mostly on work with young people with SEMH and SEND.
She is excited to lead on the Education programme and build new Partnerships with local schools, PRUs and youth organisations.
She feels working at the farm is a dream come true, combining her love for animals and nature, and working with children and young people. She says, "People say never work with children or animals, but I have voluntarily chosen to combine the two!"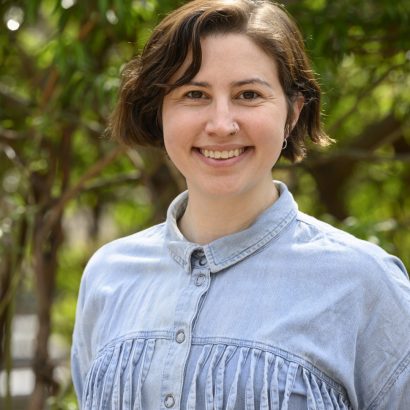 Rhiannon Carr: Marketing Manager
Rhiannon is a writer, performer and musician from South East London. In 2021 she published her first short story collection, and is currently working on her first solo, self-produced music project alongside working at the farm. 
She has two dogs and a cat, and in the absence of space in her home for more animals, began volunteering on the farm during lockdown. She now heads up our Marketing team, after almost fifteen years experience across the creative industries.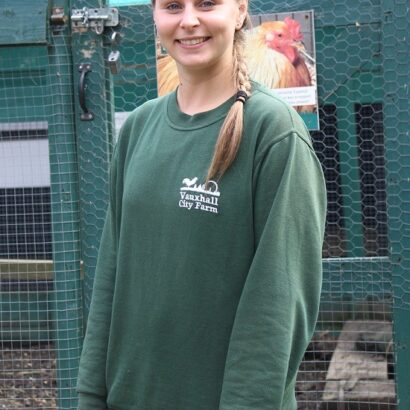 Sophie Howard: Stock & Farmyard Coordinator
Sophie is responsible for the care, welfare, and management of all of our animals, as well as the maintenance and day to day running of the farm. 
She also trains and supervises volunteers and work experience students on the farmyard, teaching them how to muck out, groom animals, trim hooves and nails, and complete health checks, so they can learn from her vast experience, go on to do this interdependently, and gain new skills.
Hannah Lebon: Education Officer
Hannah joined our Education Team as an Intern, thanks to The Jack Petchey Foundation. After graduating, Hannah became engaged with environmental education as a volunteer. As part of her role on the farm, Hannah creates and implements a variety of educational initiatives, including Holiday Clubs, Wellbeing Programmes and further training opportunities for young people.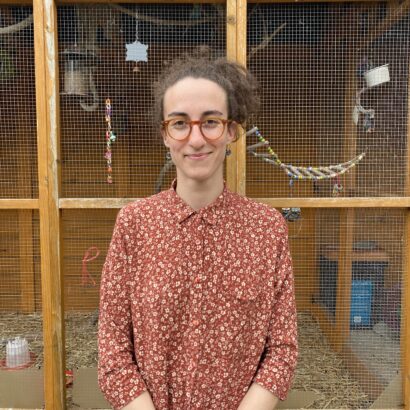 Giusy Aprile : PA to CEO and Administrator
Giusy developed an interest in the Charity Sector following time spent studying and travelling across Europe. Following graduation, Giusy worked as an Administrator across several NGOs, focusing on people with disabilities and vulnerable groups, and is now the PA to our CEO, Monica Tyler, as well as the VCF Administrator.
In her free time, Giusy loves travelling, playing guitar, and finding new coffee shops around London – if you have any recommendations, be sure to let her know! 
Your support makes a difference!
£10
Buys 2 bales of hay (Our animals need 150 bales every month)
£20
£50
£100
£500
Every donation made will help us to reach more people with our services…
You may also be interested in...
Faith's Place is a unique drinking experience on Thursday, Friday and Saturday evenings at Vauxhall City Farm.
Find out what Vauxhall City Farm has on offer for workplaces and their employees, including our onsite Café and volunteering opportunities.