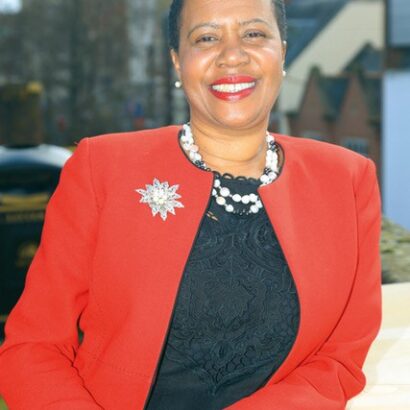 Monica Tyler, Chief Executive
As Chief Executive of Vauxhall City Farm, Monica brings more than 20 years experience of leading voluntary sector organisations to the farm. Skilled at community engagement and managing community facilities, Monica enjoys the challenge of leading one of London's hidden treasures.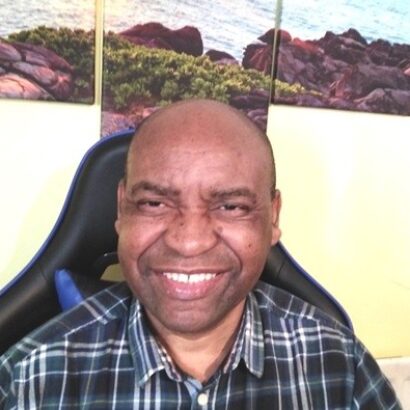 Stanford Manduna: Finance Manager
A CIMA trained accountant, Stanford has worked as Finance Manager in various industries for a long time. His last six years working in South Sudan alongside international charities made him appreciate the important role of organisations that focus on making an impact on people's lives. He feels motivated to work for Vauxhall City Farm and deliver on his new found passion to work for an organisation focused on creating a change in people's lives.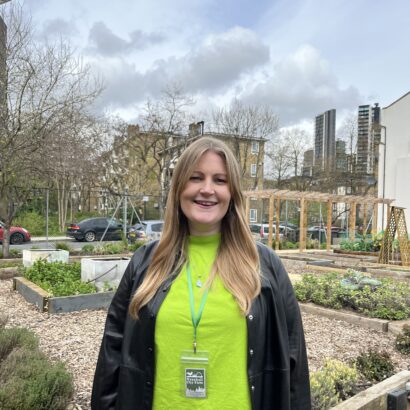 Charlotte MacDonald: Education and Partnership Manager
A qualified Primary Teacher, Charlotte has had years of experience teaching in London schools, and, most recently, spent four years teaching in Mexico. Before becoming a teacher, Charlotte worked within the Charity Sector, so hopes to pull all of her skills together to develop the Education department at Vauxhall City Farm.
Charlotte has a passion for travel, and, while in Mexico, spent the school holidays exploring the "beautiful country". Now back in London with her dog, Charlotte is looking forward to working closely with the VCF community and bringing the great outdoors into the heart of the city.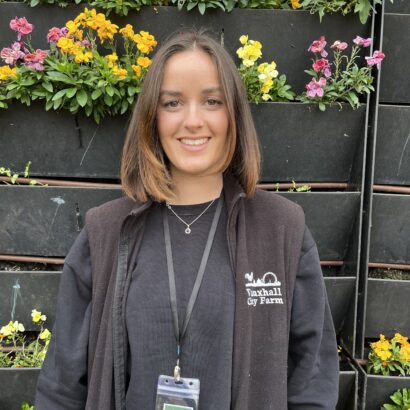 Jade Mortimer: Education Officer
Jade has a great love and affiliation for wildlife and natural settings – in particular she loves the countryside. 
At university, Jade studied Wildlife and Practical Conservation where she delved into the development of sustainable farming and global food systems. From Jade's studies she developed an appreciation for how important education is to develop sustainable food and farming practices and cannot wait to incorporate all of this into her role at VCF. 
Jade is also a coffee lover and a vegetarian who loves cooking!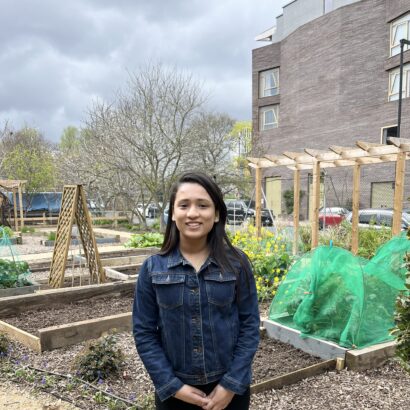 Priyanka: Marketing Officer
Priyanka is a Marketing Officer at Vauxhall City Farm and a Brunel University London graduate in Business Intelligence and Digital Marketing.
She is from the northern part of India and her hometown is in Uttrakhand which is referred to as 'Devabhumi – land of the Gods'.
Being from the mountains and hilly area, she has experience of living on the farm and around farm animals since she was a young child.
With her interpersonal skills and marketing experience, she ensures smooth communication and services along with greater customer experience in the farm.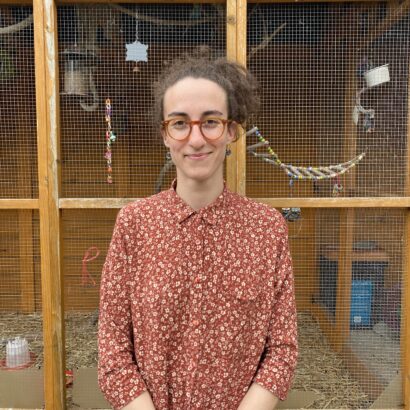 Giusy Aprile: PA to CEO and Administrator
Giusy developed an interest in the Charity Sector following time spent studying and travelling across Europe. Following graduation, Giusy worked as an Administrator across several NGOs, focusing on people with disabilities and vulnerable groups, and is now the PA to our CEO, Monica Tyler, as well as the VCF Administrator.
In her free time, Giusy loves travelling, playing guitar, and finding new coffee shops around London – if you have any recommendations, be sure to let her know!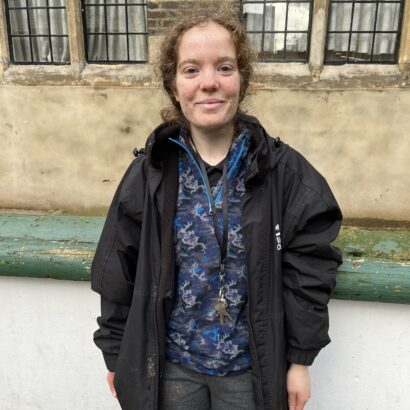 Catherine Hartree: Farmyard & Livestock Coordinator
Catherine has always dreamed of working with animals and spent three years at Capel Manor College studying Animal Management. During her second year, Catherine began volunteering at Vauxhall City Farm, and the rest, as they say, is history. During her time as a volunteer, Catherine gained more animal experience and confidence, both skills which she can't wait to put into practise in her new role as Farmyard & Livestock Coordinator. 
Catherine's favourite VCF animals are the goats, as "…they all have such individual characters and personalities of their own!"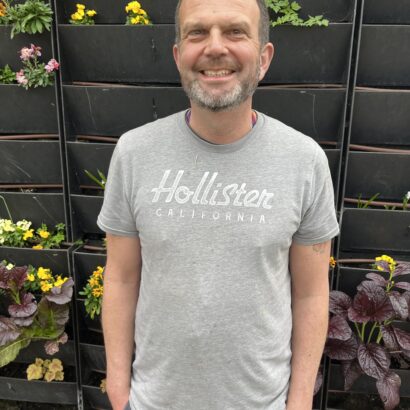 David Channell-Wright: Gardener
David has worked with volunteers for over 20 years, including coordinating a befriending project for adults living with HIV, and managing a project for peer volunteers who had experienced homelessness. Having seen the therapeutic benefits of gardening in his own life, David became determined to incorporate horticulture into his working life.
David began working as a horticultural therapist, first at a college for adults with learning difficulties in Wales, and then at a rural garden centre in Hillingdon, which boosted his confidence as well as developing his gardening skills and style.
David believes gardens should be a welcoming and inviting place for wildlife and people alike and looks forward to welcoming people into the Vauxhall City Farm Community Garden.
You may also be interested in...