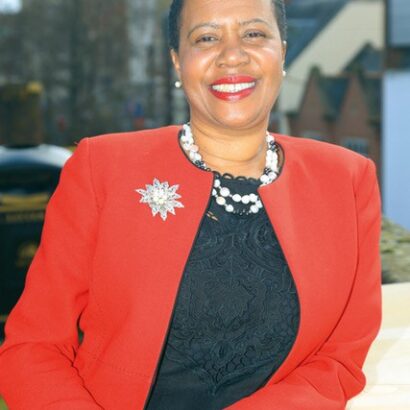 Monica Tyler, Chief Executive
As Chief Executive of Vauxhall City Farm, Monica brings more than 20 years experience of leading voluntary sector organisations to the farm. Skilled at community engagement and managing community facilities, Monica enjoys the challenge of leading one of London's hidden treasures.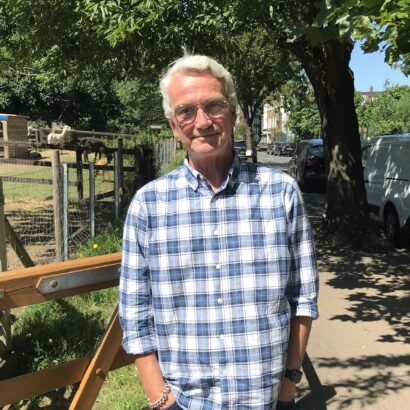 Ashley West: Operations Manager
For over 35 years, Ashley has worked in retail. Gaining experience in both a commercial environment and an operational post. For some time he had been looking for an opportunity to use his skills in an area where he feels he can give something back to the team and the local community. Vauxhall City Farm feels like the perfect fit. He was born on a farm and says that "it's great to be back."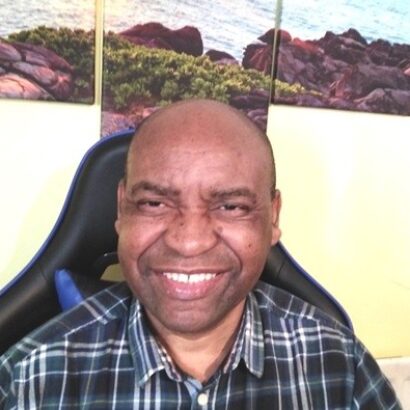 Stanford Manduna: Finance Manager
A CIMA trained accountant, Stanford has worked as Finance Manager in various industries for a long time. His last six years working in South Sudan alongside international charities made him appreciate the important role of organisations that focus on making an impact on people's lives. He feels motivated to work for Vauxhall City Farm and deliver on his new found passion to work for an organisation focused on creating a change in people's lives.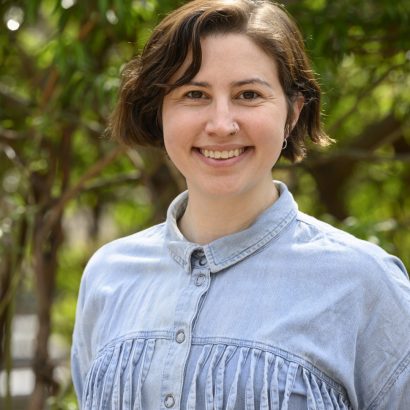 Rhiannon Carr: Marketing Manager
Rhiannon is a writer, performer and musician from South East London. In 2021 she published her first short story collection, and is currently working on her first solo, self-produced music project alongside working at the farm. 
She has two dogs and a cat, and in the absence of space in her home for more animals, began volunteering on the farm during lockdown. She now heads up our Marketing team, after almost fifteen years experience across the creative industries.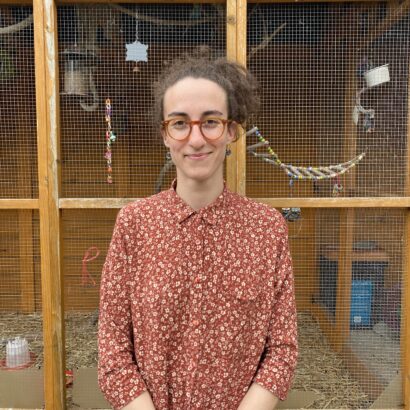 Giusy Aprile: PA to CEO and Administrator
Giusy developed an interest in the Charity Sector following time spent studying and travelling across Europe. Following graduation, Giusy worked as an Administrator across several NGOs, focusing on people with disabilities and vulnerable groups, and is now the PA to our CEO, Monica Tyler, as well as the VCF Administrator.
In her free time, Giusy loves travelling, playing guitar, and finding new coffee shops around London – if you have any recommendations, be sure to let her know!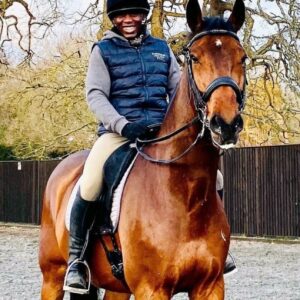 Reggie Quaye: Riding Manager
Reggie learnt to ride here at Vauxhall City Farm, and, more recently, has been on hand to assist with the reopening of our Riding School. Reggie spent four years at Trent Park taking his BHS exams, before moving into a 5* Event Yard, where he gained experience training young horses to compete at an international level. After a move into Dressage, and some time in luxury real estate, Reggie will now be heading up the VCF Riding Team.
Your support makes a difference!
£10
Buys 2 bales of hay (Our animals need 150 bales every month)
£20
£50
£100
£500
Every donation made will help us to reach more people with our services…
You may also be interested in...
Help Vauxhall City Farm raise vital funds by donating to The Vauxhall City Farm Appeal.
Faith's Place, the Vauxhall City Farm bar, is open Tuesday to Sunday, from 12pm to 4pm, as well as hosting regular events throughout the winter months – click here for details!