Discover where your food comes from and its journey to your lunchbox. Consider what makes a balanced diet and how we can make healthy food choices.
During our Land to Lunchbox workshop you will discover where our food comes from and how different food types make their journey from the earth, seas and trees, to be part of our balanced diet.
Have you ever looked at your meal and thought about all the countries which are represented on your plate? The topic of food production is covered throughout the curriculum, and where better to learn about it than at the farm, where we have food growing on our site most of the year!
Key Stage 1 groups will establish the connection between food items and where they come from, whilst developing their knowledge of how to make healthy food choices. Key Stage 2 will understand the origins, classify farmed foods and gain tools to help them make informed choices about their diet.  
All our workshops are 90 minutes including a visit through the farm. 
For a maximum of 30 students (minimum age 5), costing £180 (inclusive of VAT).
No outside food can be consumed on our premises. If you would like to hire an additional space for lunch please include this in your booking form. 
Please contact our Education Team if you are interested in this workshop or Complete the Education & Schools Booking Form*  to book your visit & workshop! 
*Please note that completing the Education & Schools Booking Form doesn't confirm your trip. A member of staff will contact you via your designated channel(s) after reviewing the submitted form.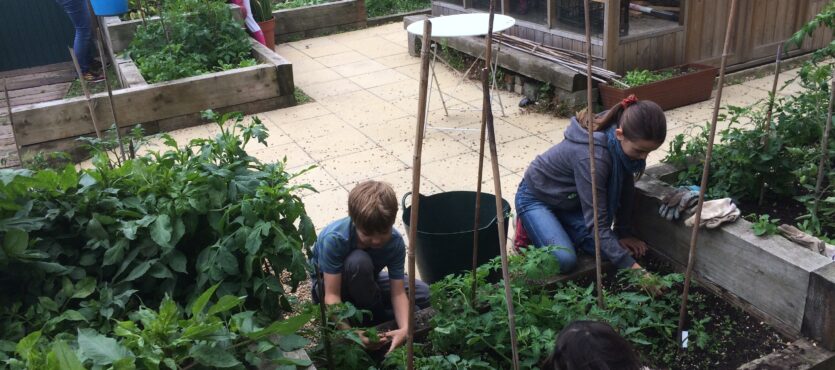 You may also be interested in...