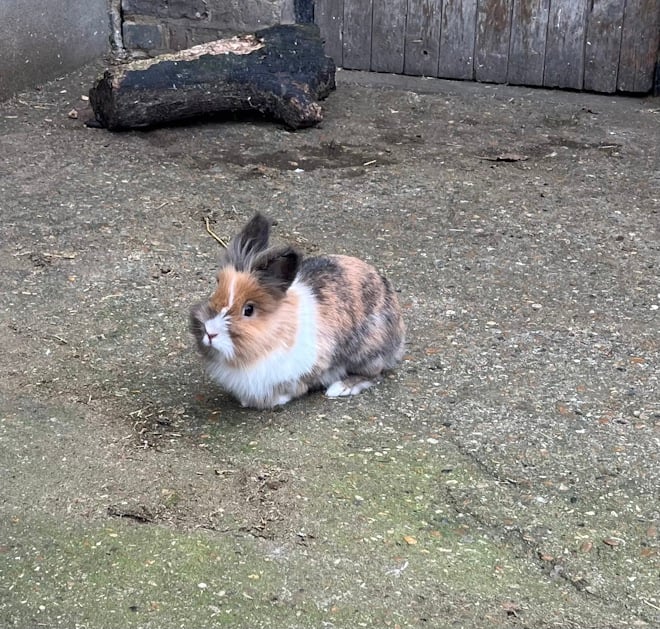 Hello fur-riends!
As we recently entered the Lunar Year of the Rabbit, it seemed only right that it should be me, Kat the Rabbit, who should hop up and bring you this month's VCF newsletter – and what a newsletter it is! Though February might be the shortest month of the year, we are not short on things happening at Vauxhall City Farm. From farm improvements, to half term fun, we've plenty to get through, so, I think, we better get started…
Hop along to Vauxhall City Farm this half term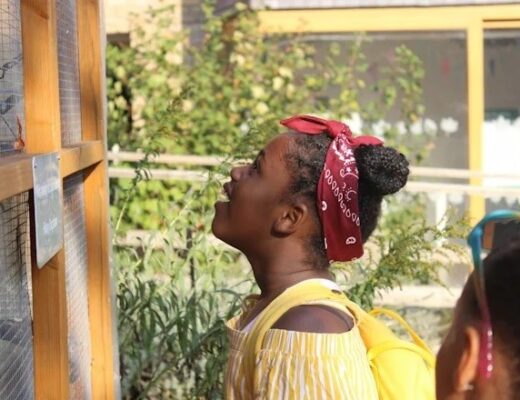 The first school holidays of 2023 are almost upon us, and we're gearing up to welcome you all to the farm during your break. Vauxhall City Farm and the Old Dairy Café will be open as usual over half term, Tuesday till Sunday, 10.30am till 4pm. We are hoping to run a daily Cuddle Corner from Tuesday 14th – Friday 17th February, but please note that this is volunteer and weather dependent, so please check with front desk when you arrive for your visit.
Cuddle Corner costs £4 for ten minutes, during which time you'll get to meet some of our smaller animals. We will also be selling a special half-term info trail on our front desk, which will take you around the farm and teach you lots of fun facts about our animals. This will be available for a £3 donation, and all money raised will help support our educational programmes throughout the year.
The big news for half term is the return of our Own a Pony days! If your child has ever wondered what it's like to own their own horse, and all the hard work that goes in to it, now is their chance to find out. Each Own a Pony day will run from 9.30am until 4.30pm, and will include stable management, including mucking out, grooming and tacking up, as well as two riding sessions, one in the morning and one in the afternoon.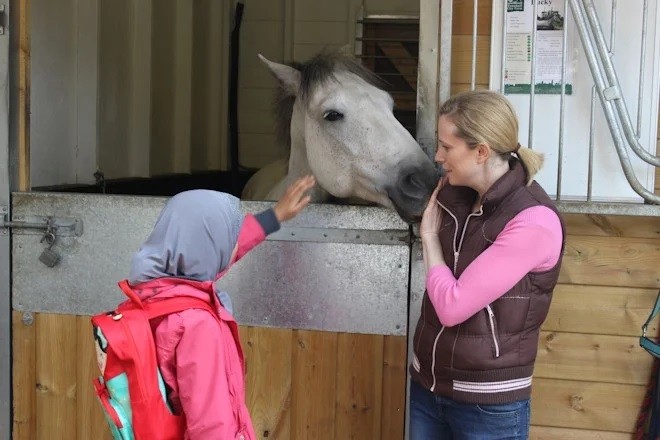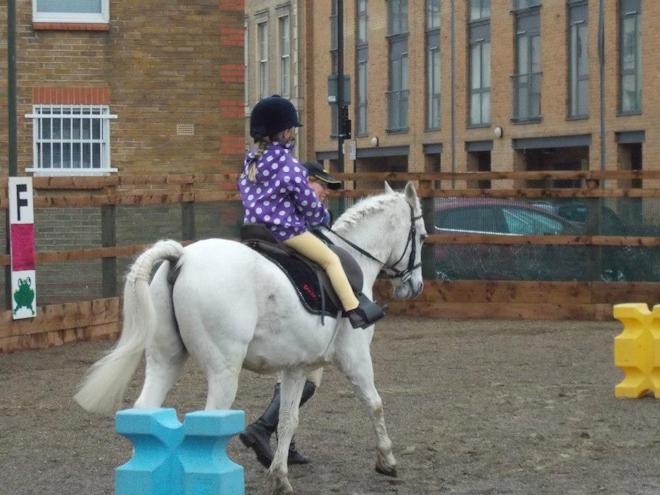 We have three spaces available for each day, and the cost will be £85 per child, per day.
Own a Pony days will run on the following dates:
Tuesday 14th February
Wednesday 15th February
Friday 17th February
Booking will open on Monday 6th February, to make a booking please call our office during working hours on 0207 582 4204. 
All Own a Pony day attendees will need to have completed a Rider Registration form before we can book them in for a session. Please visit our website to download the form and find out more.
We will also be running extra beginner riding lesson on Thursday 16th February at the following times:
10am – Beginners, 45 mins
12pm – Beginners, 45 mins
3pm – Beginners, 45 mins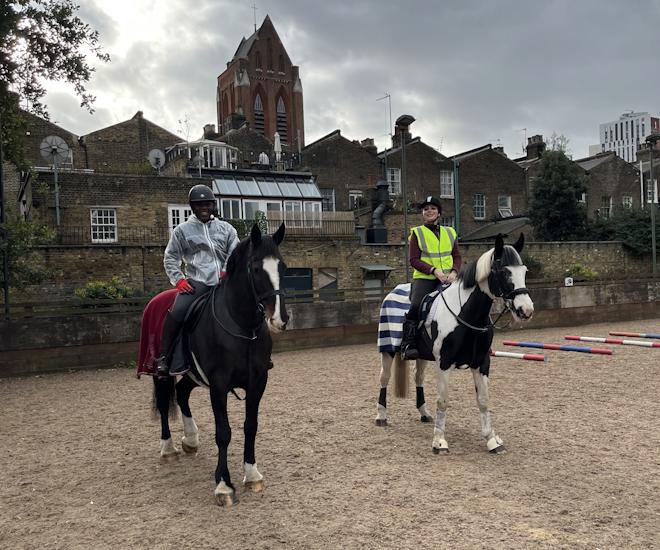 Lessons cost £40 and are available to book from Monday 6th February, by calling the office on 0207 582 4204. All riders must complete a Rider Registration form before we can book them onto a lesson. Please visit our website to download the form and find out more.
More from the Riding School
Our current six-week lesson block ends on Sunday 19th February, we still have availability up to and including this date, so please get in touch if you wish to book a lesson before then: 0207 582 4204.
Our next six-week block of riding lessons will run from week beg. 20/02/23 until week beg. 27/03/23. Booking for this block will open on Monday 13th February from 9.30am, by calling our office on 0207 582 4204. For lesson schedule and more information on our booking process, please click here to visit our website.
Traditionally, February is a time for farmers to ready themselves for the burst of activity that upcoming warmer weather and longer days will bring, and Vauxhall City Farm is no different. Over the next few weeks, our visitors will see some changes taking place as we enter phase two of our long-term redevelopment plan. This week, you will see our smaller animal enclosures getting a revamp, this will improve the space for our animals, and ensure that this area of the farm will remain sturdy and safe for our visitors for years to come.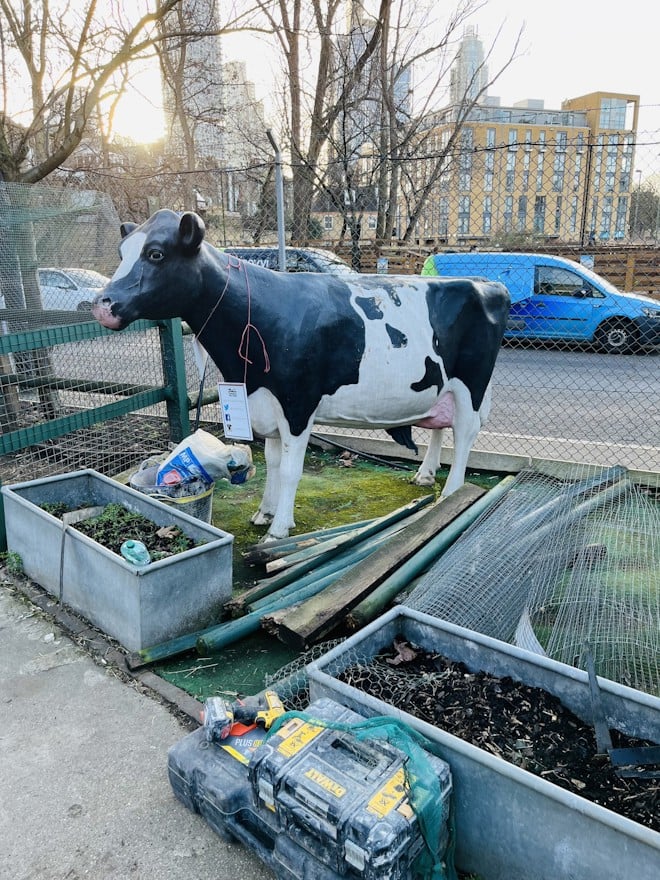 Our biggest change will be the creation of a brand new entrance gate at what is currently the entry to our café and bar area. This new gate will recentre the farm around our recently redeveloped Community Garden and café/ bar building, as well as making access to our new buggy park even easier. Our new gate will improve accessibility to the farm and enhance our overall visitor experience. It will also free up our current entrance gate for use by the Riding School, allowing us to expand our riding offer without impacting visitors to the farm.
While these works take place, the gate to our café & bar will be closed, though the Old Dairy Café will be open. Please use the current entrance gate, by the riding stables, to enter and exit the farm, as well as to access our café, bar and community garden. We anticipate that the works should be completed by the end of February, but please keep an eye on our website and social media for updates. If you have any questions about our exciting new plans, please drop us a line: info@vauxhallcityfarm.org.
Join the Vauxhall City Farm 'fluffle'
Did you know that a group of rabbits can be called a fluffle? Did you also know that Vauxhall City Farm is currently recruiting? If you've always dreamed of being part of a small, dedicated team who work to make a real difference to the lives of children, young people, and local residents, then please visit our website and find out if you might be the perfect fit for one of our vacancies: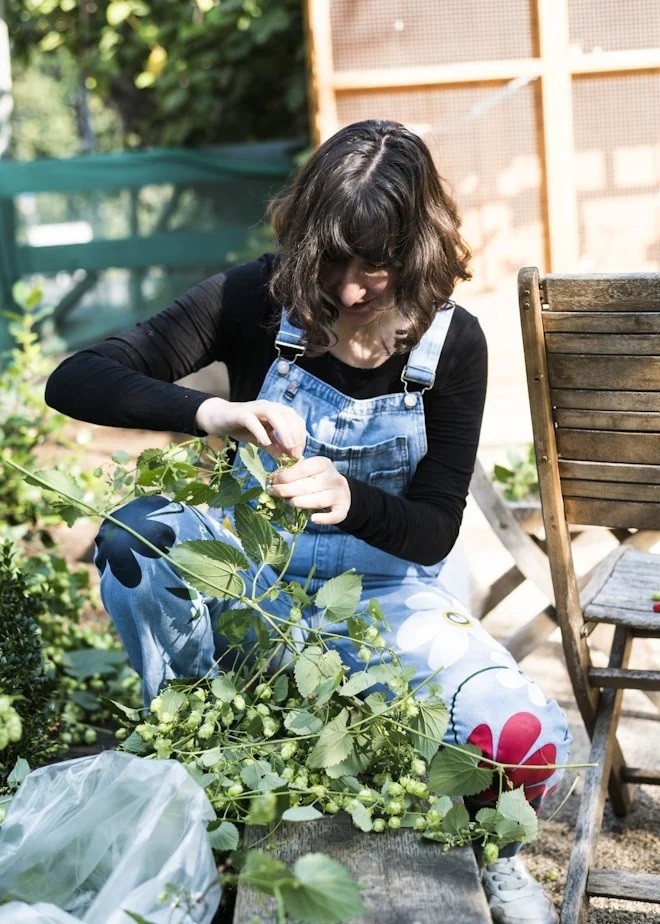 We are also open for Volunteer Applications, especially from those keen to work in our Community Garden or help cover our VCF Welcome Desk.
Please click here to visit our website and find out more. Please note that all volunteers need to be over 16 years old, unless they are joining us through the Duke of Edinburgh Scheme.
If you are unable to commit to long term volunteering, we also run Corporate Volunteer days, suitable for your whole team. We had our first corporate group of 2023 on the farm this week, and the farm is looking great. If you need a day out of the office, and your company are looking for ways to give back to the local community, please visit our website to find out more.
It may be cold outside, but February is warmer for matters of the heart. If you have that special some-bunny who helps keep you warm, why not treat them to a VIP Meet & Greet or VCF Animal Adoption this Valentine's Day? We love meeting our visitors, and our adoption packages are a great way to show Vauxhall City Farm some love.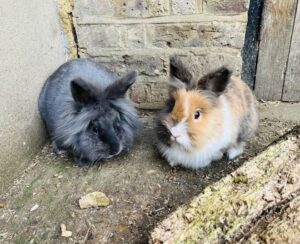 We'll be open this Valentine's Day from 10.30am until 4pm, and don't forget that the Old Dairy Café is fully licensed, so if you're in the mood to celebrate, we can help you out with our tasty range of alcoholic (and non-alcoholic) beverages.
Vauxhall City Farm runs fabulous children's parties, please click here for more information on our packages which include room hire, food and drink, and optional animal experiences.
Our farm site and animals are available for Filming and Photography, please click here for rates and packages.
Please follow our social media at the links at the end of this newsletter for news and updates from the farm throughout the month.
Lastly, if you have any questions, please see our website, or contact our office: info@vauxhallcityfarm.org.
I wish you a February filled with love and luck.
Kat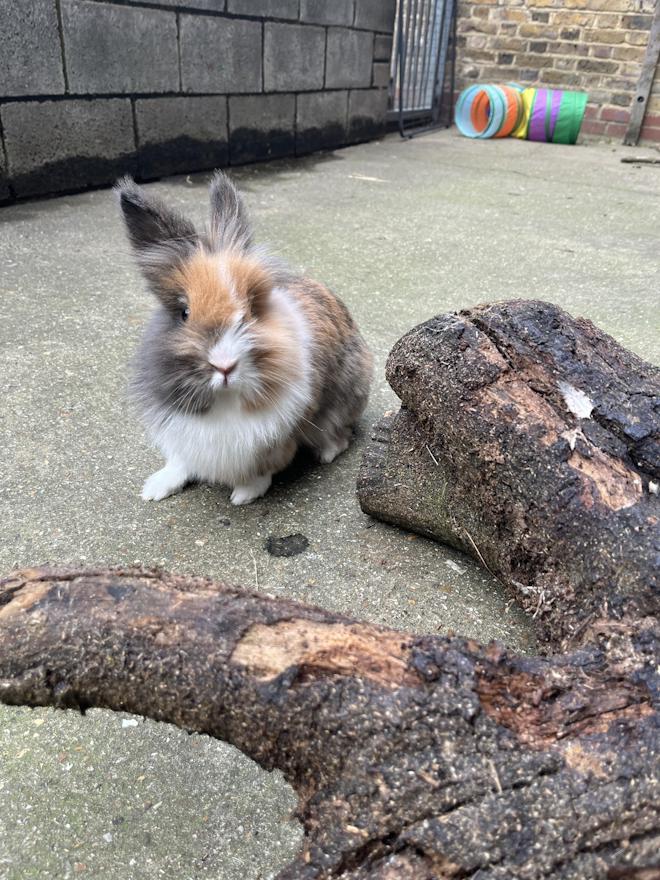 Don't forget we have two purpose-built meetings room adjacent to our café, which are perfect for meetings, parties, and events. Please see our website for full details or contact our office team with any questions: info@vauxhallcityfarm.org.