On Sunday 28th April we hosted a 'Painted Horse Demo' at the farm, led by Helen Creasy of HAC Therapies – For Horse, Human and Hound. Here's what Helen had to say about the day: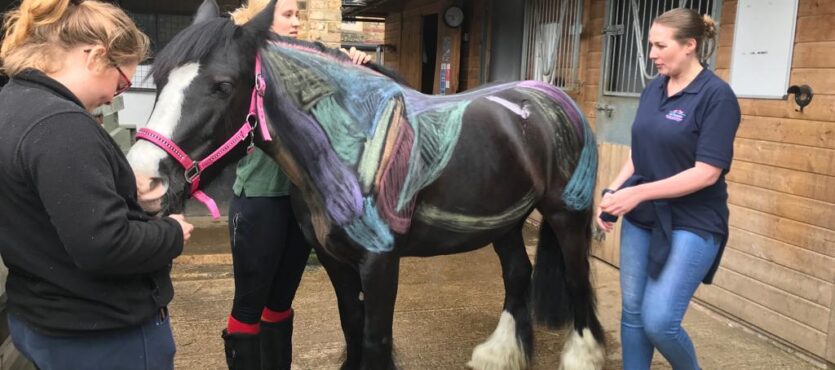 Before the demo started, the morning began with some prepping and pampering of Molly who thoroughly enjoyed getting lots of attention! After all participants had arrived and introduced themselves we began with an overview of the skeletal system and spine. Molly had anatomical landmarks highlighted on her right side to point out specific areas for palpation.
An interesting presentation. Run in a very relaxed atmosphere. All super informative. You can clearly see that Helen is a horse whisperer.
Comparative anatomy between horse and human was also discussed. We then moved on to discuss muscles and movement; major muscle groups were painted onto Molly's left side to make it easier to visualise the muscles used in action.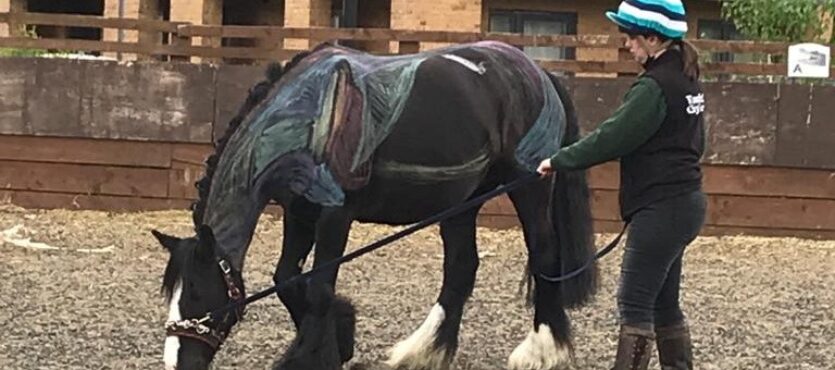 Common muscular problems in horses that work in various disciplines e.g. dressage, show-jumping and riding schools were shared and signs and causes of muscular stress was also highlighted. Advice on specific exercises to help maintain a healthy posture and musculature was given, as well as tips to help prevent injury. A number of stretches were then demonstrated to the group, working from head to tail and including the limbs.
Very interesting and informative talk; it was nice to see how you can work around injuries and support the muscles.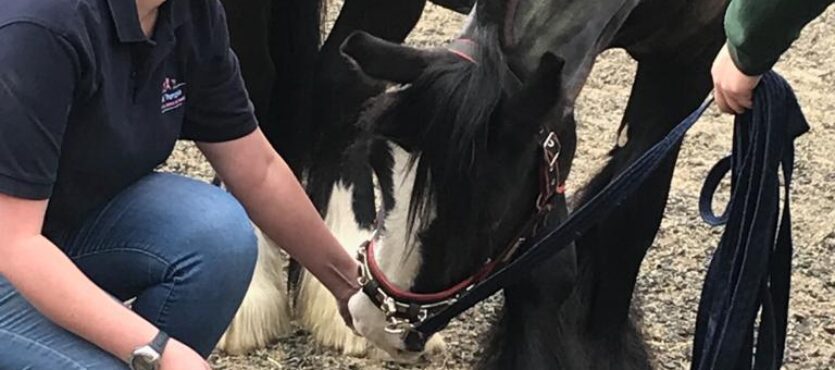 To close the session Ronnie joined us in the outdoor school to enable the group to create their own painted horse – overall a thoroughly enjoyable and educational morning.
Very good, friendly and very informative without being over-complicated. Very enthusiastic and liked that it was interactive.
If you are interested in running a painted horse demo, contact Helen via email directly or call Helen on 07494 835979.
Keep an eye on Vauhall City Farm's website as we are planning to run future sessions with Helen for horses and canines.
Please contact us if you would like to be put on a waiting list to be contacted for upcoming sessions!
Helen was really enthusiastic and knowledgeable. She made the talk suitable for all and it was easy to understand. I really enjoyed getting the chance to draw on Ronnie at the end. Thank you for a great morning.