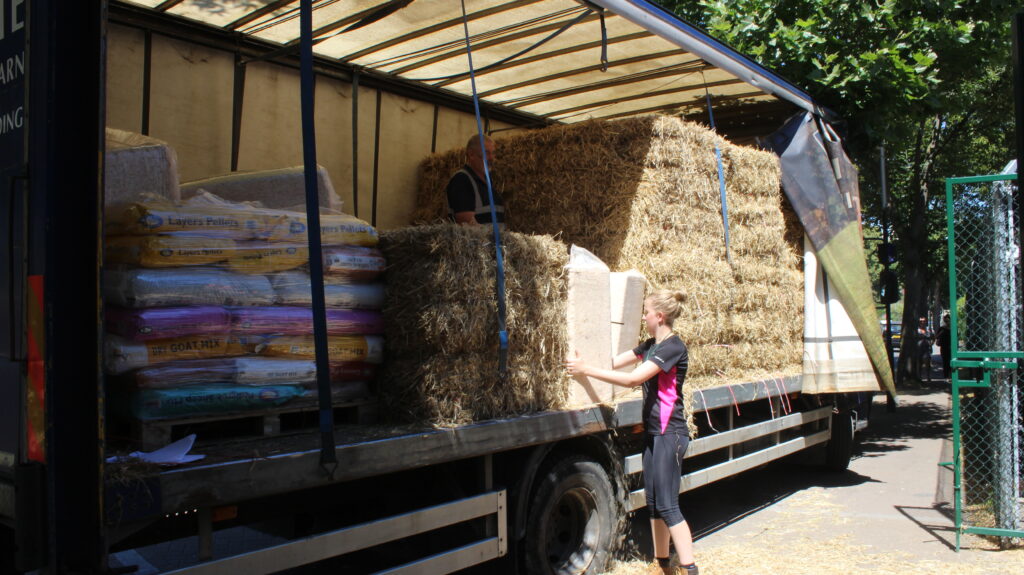 Every supporter, volunteer, donor, sponsor, fundraiser, and visitor makes a massive difference to the impact we're able to have on people across London.
To put it simply; without your support we couldn't meet our aims.
Here are just a few examples of the difference you enable us to make each and every year

Providing a place for people of all ages and backgrounds to

visit

, connect, and enjoy the therapeutic, educational and recreational benefits of a farm in the heart of the capital

Equipping over 200 young people with the skills to succeed, through work experience placements that develop core skills, broaden horizons and help people into meaningful employment
Enabling us to welcome over 200 schools and develop 5,000 children's knowledge and understanding of nature, animals, farming, conservation, healthy eating and more through a broad mix of free or subsidised education programmes. These include workshops, programmes and activities

Delivering farm, non formal, learning-based youth programmes to over 300 'at risk' children and young people. Our programmes support positive outcomes around resilience, increased agency and developing new skills alongside supporting improved wellbeing and personal relationships young people need to thrive

Providing volunteering opportunities for people of all ages, providing opportunities to:
increase skills and confidence;
make new friends;
enjoy the therapeutic benefits of working with our animals or tending our gardens;
engage with visitors from far and wide, for example in our café, shop, or at off site events;
or to support our education and training programmes and looking after our site and growing areas

Facilitating positive outcomes in physical and emotional wellbeing for over 300 disabled children each year through our RDA (Riding for the Disabled Association) registered Riding School

And, not least, looking after our animals, providing them with the food, bedding, vet care and enrichment that keeps them fit, healthy and happy!

The above are just a few ways in which your support makes a vital difference in the lives of so many from the local and wider London community. Please do take a look around our website to find out more about everything your support and enthusiasm for the Farm makes possible .
From the Vauxhall City Farm team, four and two legged, thank you!
---
You may also be interested in...