"there is nothing in the world so irresistibly contagious as laughter and good humour…"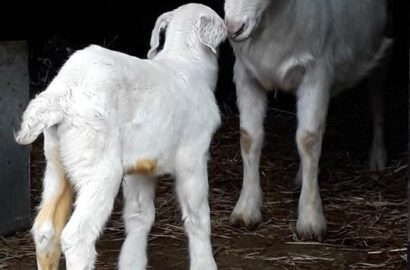 Hello dear readers,
You may not remember me. My name is Little John O'Goats – LJ for short. I was born shortly before Christmas two years ago at the farm, so I am indeed the Goat of Christmas Past.
I have returned to talk about how important it is to be kind, and look after one another, not just this time of year, but always. How you should spend time with your loved ones.
Even Scrooge decided in the end to honour Christmas in his heart, and try to keep it all the year. And that an act of kindness really can make a huge difference, to an individual, or an entire community, so it's important to give back…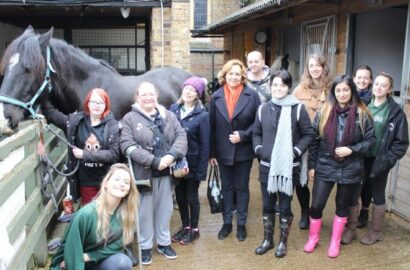 And what better story is there to start this newsletter with, than a story of a group of young people, coming together and helping each other to learn new skills and achieve new heights? After last year's successful collaboration with the Prince's Trust, we were thrilled to run another Get Started with Horse Care program this November.
Read all about it on our farm blog!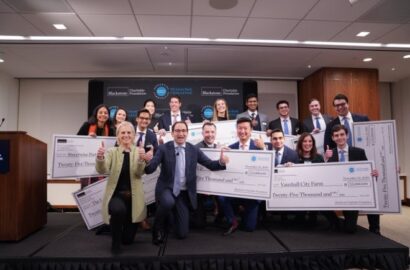 The Blackstone Charitable Foundation knows what it means to give back.
Vauxhall City Farm received $25,000 as a part of Blackstone's BX Gives Back Challenge. The challenge invited Blackstone employees to submit proposals to award grants to the charities of their choice. Thank you Maxim Stolyarov, Jad El Ajaltouni and Sara Crowe, for putting forward our proposal!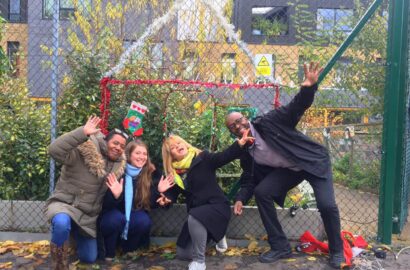 Someone else who knows about giving back are the staff at Staybridge Suites, who spent a large part of their Emotional Wellbeing Week at Vauxhall City Farm.
The teams helped out with various handiwork, as well as getting into the Christmas spirit (Past, Present, and Future – that's how enthusiastic they were!) by decorating the entire farm for the season. They even donated a 7 foot tree to the farm, which is currently spreading Christmas cheer in The Old Dairy Cafe. Thank you!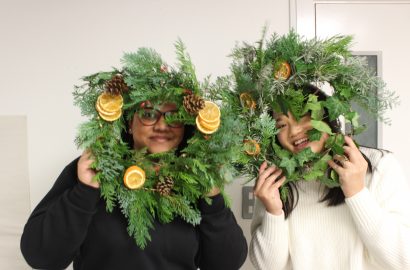 Now I'm hoping that I can spread some Christmas cheer to you, by making a special announcement.
Due to popular demand, the farm has added an additional Wreath Making Session, on Saturday, 21st December at 2pm. 
Book your tickets before they are gone, too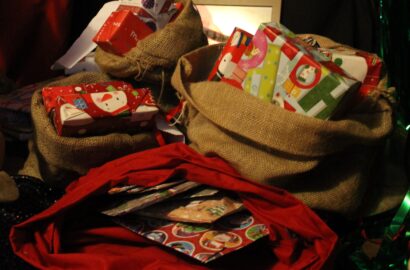 And while you're visiting the farm this December, don't forget that from Tuesday to Sunday you can take part in our Christmas Trail, finding reindeer all across the farm and winning a fabulour prize, and at weekends, you can visit Santa in his Grotto, up until the 21st December.
Please be aware that the farm will be closed for the winter from Monday 23rd December. We will reopen on Tuesday, 14th January 2020.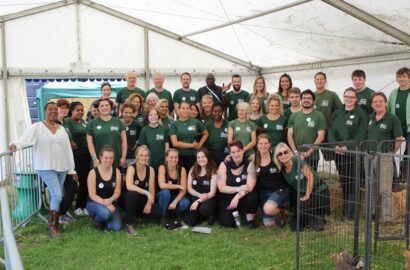 Speaking of January 2020… the farm couldn't do everything they do, if it wasn't for the amazing volunteers that help out.
The next inductions are in January 2020!
Volunteering is an amazing way to meet people and make friends, gain valuable experience, and give back to the community.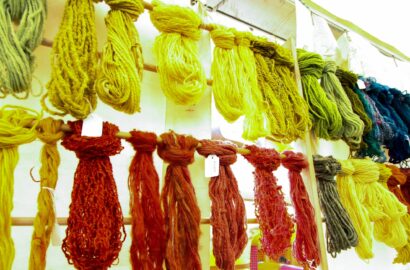 Something else that starts in January is our Sheep to Scarf Workshop! Do you love snuggling up in your woolens when it's cold and wet outside? Now you can learn how to create them yourself!
Our experienced spinners will lead a workshop spanning four Saturdays in January and February 2020, teaching you the art of preparing and spinning wool, straight from the sheep and alpacas at Vauxhall City Farm!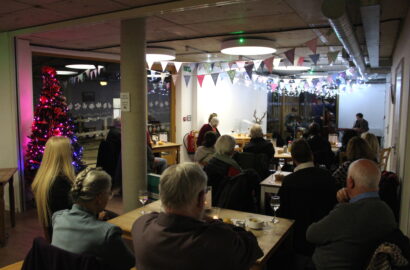 If you haven't got woolens to keep you warm, I found my heart warmed by how everyone came together and had fun during 'Jazz at the Farm'.
The farm would like to thank Toby Yapp (Double Bass), Jack Thomas (Drums) and Noah Stoneman (Piano), from the Royal Academy of Music, for the great evening. Head over to our blog to see some photographs of the night.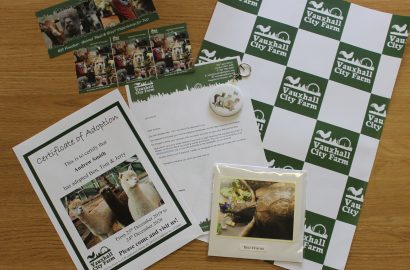 Don't forget that time positively flies this time of year, so please bear in mind that anything you purchase from the farm shop, needs to be bought before the 15th December 2019, if you would like it to arrive in time for Christmas.
This goes for all physical items we sell such as VIP Meet & Greet Vouchers, Animal Adoption Packages, and Christmas Bundles (Small & Large).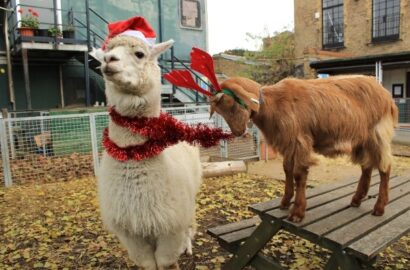 That's all from me. I hope I have been able to help you get into the spirit of the season. I will leave you with one last quote, and a photograph of my friends, Jerry and Barney, who are the embodiment of this sentiment:
"It is good to be children sometimes, and never better than at Christmas…"
Lots of love,
Little John