September time is Jerry time! (September 2020)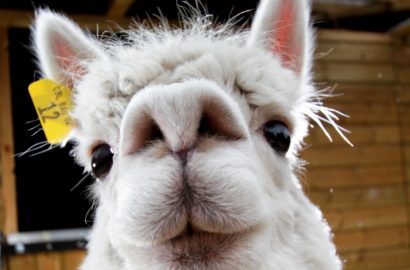 Hello!
I have not been given the chance to speak to you for months and months. They said it was because the last time I made everything too much about myself. I had to promise to not do that again. But it's hard when you are as fabulous as me, and so much of the news really IS about you… but I'll see what I can do.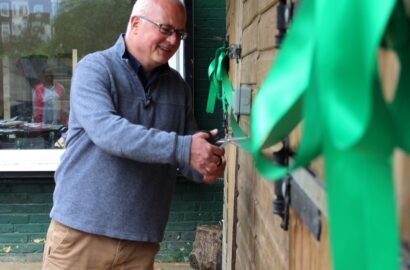 The first piece of news I have to share with you is undeniably about me, and no one can say otherwise!
Councillor David Amos visited the farm to do the honours of officially re-opening the alpaca stable, on behalf of the local community that helped re-build it, after Storm Ciara destroyed it.
"We [local councillors], just like the local community, were devastated when we heard about what happened to the roof, and as ever, the city farm and the community stepped up!
[…] I encourage people to keep contributing. It's great that this city farm is open again after the start of the pandemic. [Vauxhall City Farm] plays such a vital role, not just to the immediate local community but right across London and beyond." – David Amos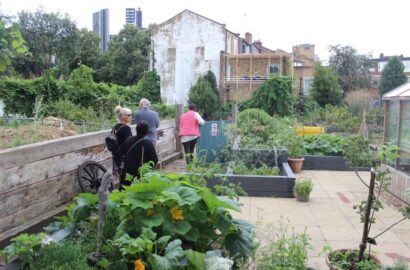 The event was attended by Rosi Prescott, Representative Deputy Lieutenant for the London Borough of Lambeth,  who (of course!) couldn't pass up a chance to get up close and personal with me, over some grassnuts!
Rosi came to visit the farm and get to know all the animals (apparently she was rather taken with Gladys the chicken and Jenny the pig, and who can blame her). Rosie also checked out the progress made in the community garden, before finishing the day in our on-site cafe.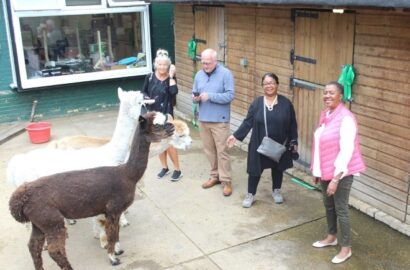 In attendance (l-r) Rosi Prescott, Representative Deputy Lieutenant for the London Borough of Lambeth; Councillor David Amos; Colleen Harris Chair of the Greater London Lieutenancy; Monica Tyler, CEO Vauxhall City Farm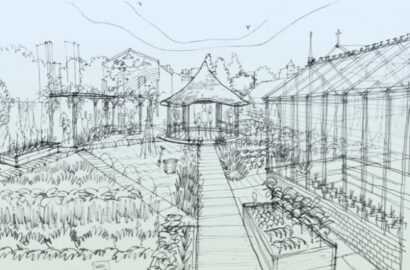 A new garden for a changing community!
We want to create a garden that the whole community will benefit from – and we would like to hear from you!
Read about our plans and tell us your views online, view our Display Boards at the farm cafe from the 16th to 23rd September, and speak with us in person at the farm cafe on Tuesday 22nd September, 4pm – 7pm.
---
One last thing, before we talk about the news that isn't about me (boo! hiss!).
I trust you are by now fully aware of Vauxhall City Farm TV, though just in case you aren't, you should sign up to receive alerts for all future videos, and you should most definitely head over to the website as soon as you've finished reading this newsletter, as it is finally time to Meet the Alpacas!
Every Thursday, until the 15th October, we will release two new videos and quizzes, for children aged 4 – 12 years, to meet our animals and learn more about being young farmers. And if that wasn't enough, we have an extra special treat this week, to celebrate all things alpaca!
Llama Glamarama illustrator Garry Parsons has tackled one of the most often asked questions we get here at Vauxhall City Farm:
Is it an alpaca, or is it a llama?
Head over to Vauxhall City Farm TV to watch Garry's video on how to draw both a llama and an alpaca, and how you can tell the difference between the two! If you fancy picking up a pen yourself, then please either email us your drawings or post them on social media, tagging Vauxhall City Farm for a chance to win a copy of Scholastic's wonderful Llama Glamarama.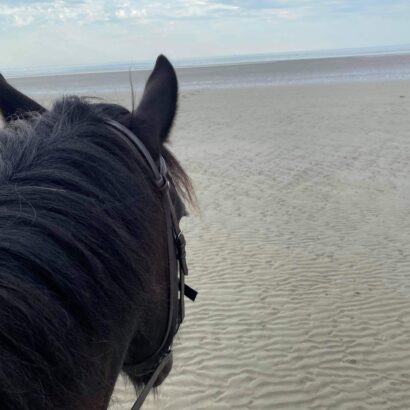 Now onto the news that isn't about alpacas.
Regrettably, our Riding School is temporarily closed, and has to remain so whilst we carry out essential repairs and refurbishment.
Whilst I and the VCF Team know this will be disappointing, this work needs to be carried out, and when finished, it will make the arena even more accessible, and enable even more people to get riding!
Following review of their age, and length of service at the farm, we have additionally decided to rehome our remaining horses.
We'll miss them a lot, but as they are approaching the end of their 'riding school career', in accordance with our Horse Welfare Policy, they most definitely deserve retirement and the chance to enjoy fresh pastures outside the city!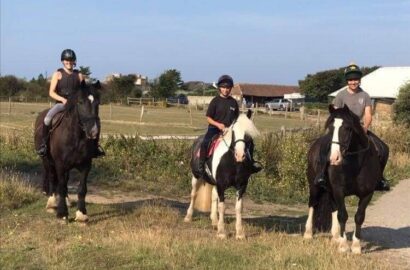 We are very excited to share images from Billy, Sapphire, and Ronnie's current home near the sea, where they have settled well, and are getting on splendidly with their new owners and grooms.
We are told that Saffy remains a complete character, having already tried to cool off during the recent heatwave by attempting to roll in the sea, rider and all! Oh, Saffy! I think I'll miss you most of all…
Head over to our Spotlight Blog on the website to see more images from Billy, Sapphire, and Ronnie's new home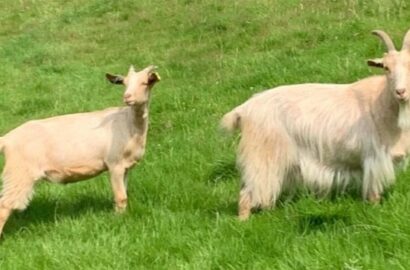 Another Happily Rehomed story are goat kid Thumper and nanny goat Belle who have gone off together to their new forever home in Devon. Having seen the photographs that were sent to us from their new home, I'm almost a little bit jealous… But I didn't see a single person, who could feed me grassnuts, so maybe I'm better off where I am.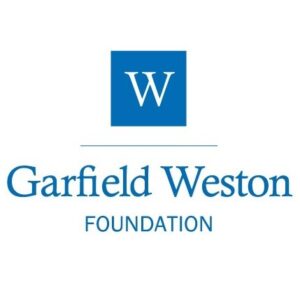 The office staff have been busy too! (I always wonder what happens in the office. Do you think they make the grassnuts in there?) Anyway, this isn't about my snacks! This is about securing £20,000 from the incredible Garfield Weston Foundation to help meet core costs and support development at the Farm.
We continue to be supported by individuals, communities, groups, business and grant-giving organisations; and our appeal to #SaveVauxhallCityFarm now stands at £210,869 – Thank you!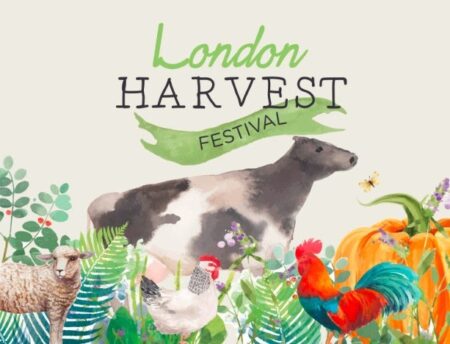 Someone else that's been busy are the London City Farms & Community Gardens! Unable to hold the London Harvest Festival in person this year, it is going online!
The Digital London Harvest Festival will be held online on Saturday 19th September!
Purchase your FREE ticket to the festival to be notified when videos and livestreams are available, and find out how you can take part!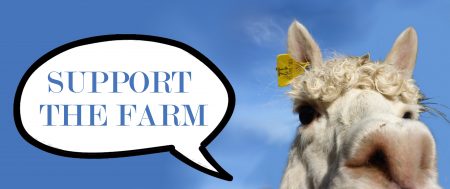 That's it from me, and there is no way anyone can complain that I made this all about myself, so hopefully I'll be allowed to speak to you all again soon!
Until then, remember that the farm and café are open to the public Tuesday – Sunday, 10.30am – 3.30pm, booking is not required, and visiting is a fantastic way to support us!
Stay Safe,
Jerry the Alpaca