A new (slightly lower to the ground) perspective… (June 2019)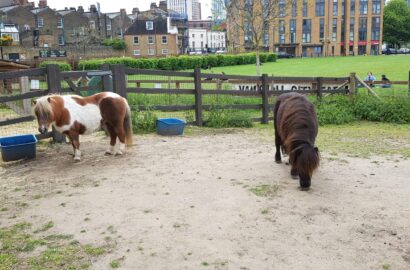 I'm Imogen. This is my friend Bella. We are new to the farm, having travelled all the way from Northamptonshire, where we were born 10 years ago.
The lovely Samantha Norman purchased us for the farm and drove us 75 miles to our new home and we are ever so grateful, as our new home is a lot of fun!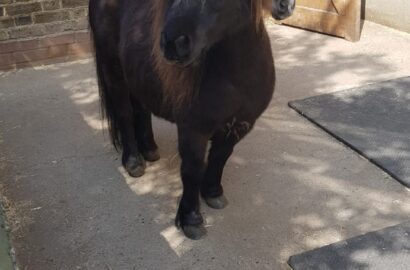 Okay, that's enough from you, Imogen!
Let me talk!
It took me a while to understand why we were brought to the farm, and yet didn't seem to be allowed to say hello to any of our new friends.
I learnt that there's a quarantine rule about all new animals joining the farm, even tough I am sure you can tell that this is just a precaution, as I am simply perfect! I mean, have you seen me?
What? You're saying you're not convinced? Why not adopt us and book in a Meet & Greet, to see for yourself just how perfect I am?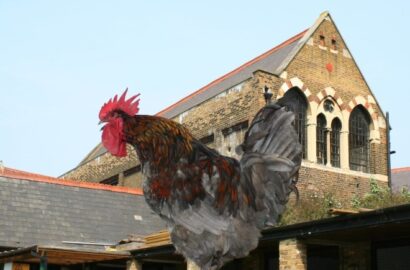 Yes, yes, you're perfect, Bella.
Anyway, as I was saying, our new home is a lot of fun. Vauxhall City Farm is a charity, run by staff and volunteers and led by a board of trustees.
Faith Boardman, Chair of Trustees, is celebrating her 10 year anniversary as Chair of Vauxhall City Farm this year.
That's as long as we've been alive for!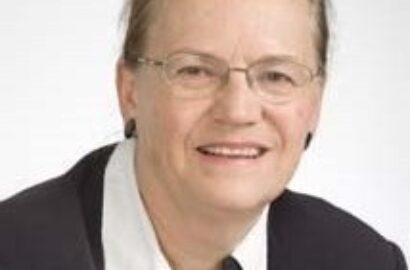 I know, Imogen! How cool is that?
Faith has led the many developments that have taken place at the Farm since 2009, including envisioning, negotiating, and enabling the Farm's new café and meeting room spaces. Before her formal retirement, she was a senior Civil and Public Servant. She has been a Chief Executive of 4 major public services employing thousands of staff, the last of which was CEO of Lambeth Council.
She loves children, gardening and green spaces, animals, good food, good music, good art, and good company, which – when put together – sum up the Farm!
I'm sure she would just love me, because…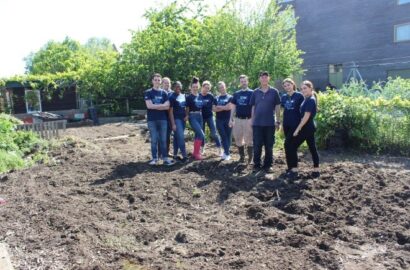 Oh stop it, Bella. We're here to talk about the farm, not you.
One of the things I have been fascinated by, is all the people that volunteer and help out!
Goldman Sachs signed up in April to do 14 days of corporate volunteering at the farm, adding up to over 800 hours of work they are doing to help our charity. I can't wait to see what they'll achieve in the coming months!
Why thank you Imogen! You talking about the coming months just reminded me of all the events the farm has in June and July.
The animals will be attending the Marylebone Festival (Sunday 16th June), the South West Fest (Saturday 29th June) and the Lambeth Country Show on Saturday 20th and Sunday 21st of July.
Apparently they are all public events, so you can come and visit the animals at all of them!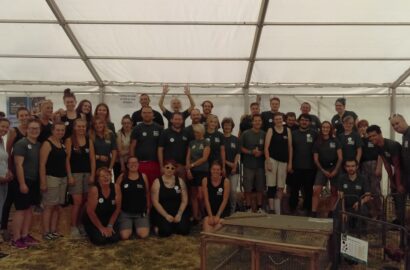 Bella, as always you have managed to forget to talk about what's actually important.
The farm is indeed attending the Lambeth Country Show and because I actually listen when people talk, I know that they need lots and lots of volunteers to be able to run the show.
If this is something you, your company, or anyone you know, may be interested in check our website for more details on helping at the Lambeth Country Show and email us now to sign up to volunteer!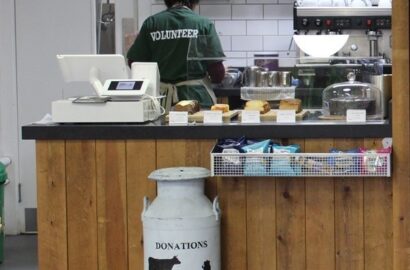 Speaking of… I'll prove to you that you're not the only one who listens to people, Imogen!
I've heard that The Old Dairy Cafe is open Wednesday – Sunday, 10.30am – 3pm at the moment, however the farm really needs cafe volunteers to keep it that way. As a charity they rely on the cafe to support and fund their work with disadvantaged young people.
How about helping out a community cafe?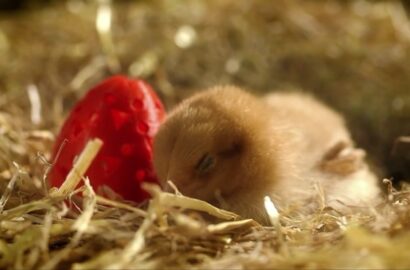 Well done you, Bella. I am genuinely impressed. Maybe there is hope for you yet!
While we are talking about things that support the farm, did you know that our new friends have done lots of film work? They're proper celebrities! The chickens for example have been in this super cool Adobe advert about 3D printing and #CreativityForAll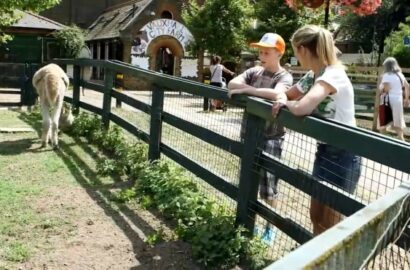 On the subject of eggs, Lisa Faulkner met Harry from Ben's Beginners at the farm, to learn about eggs and where they come from. Which is something the Education & Training team does for schools and groups.
They do a range of guided visits and interactive workshops linked to the National Curriculum and tailored to age and needs. Check out our school offers for details!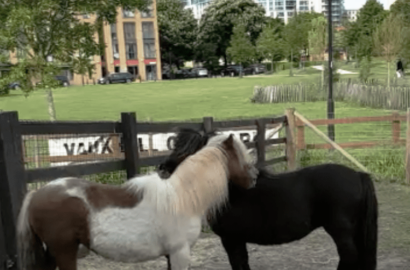 That was two whole things in a row, that had nothing to do with you Bella. Good work!
I think we'd better quit while we're ahead.
It is safe to say that we think the farm is a pretty cool place and we cannot wait to meet lots of new people and have great new experiences here.
We hope to meet you soon!
Lots of love
Imogen and Bella