"On January 30 we will also welcome the Chinese year of the TIGER, my favourite animal as I am one myself" 
Jessie the farm cat
"After 9 years at the farm, it is time for us to say goodbye to two of our fabulous goats Fred & Barney who will be leaving us for their wonderful retirement field in the countryside on Sunday 16th January. 
Please feel free to come and visit the farm to say your goodbyes. For those who have purchased large animal combos– If you are yet to book in your meet and greet and would like to visit Fred and Barney, please note that you will need to do so before this date". 
"However, whilst Fred and Barney will no longer be at Vauxhall City Farm, many of our other wonderful goats will still be with us and you are still able to visit them. As such, your adoptions will be transferred to 'Charly and friends'. We hope to see you soon!"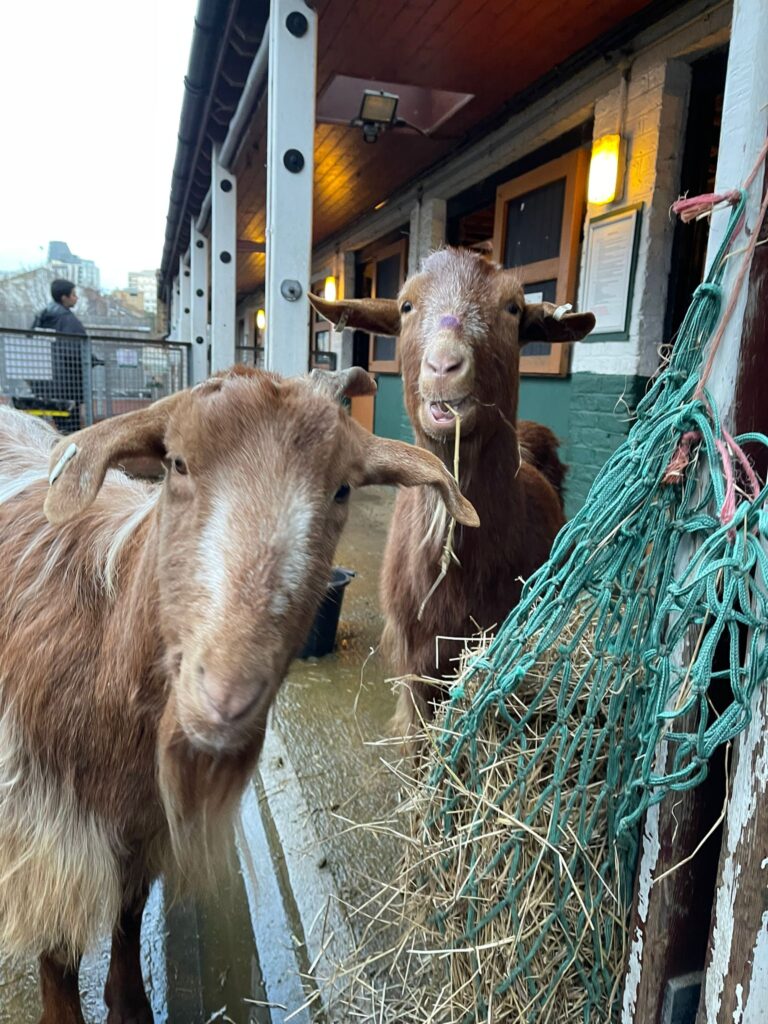 Just before the end of the year we were informed that Lambeth Council has granted the farm planning permission to upgrade the farm site. This year promises to be one of transformation, starting with our community gardens. We plan to convert what was once an almost derelict area of the farm into a tranquil, green oasis that embraces biodiversity and welcomes visitors to its gardens all year round.  A new outdoor educational space will enable many students to participate in horticultural activities as part of their national curriculum.  Community groups will also benefit from horticultural activities held in the new greenhouse. 
Our Duck Pond is currently being renovated. A big thank you to CLS Holding for generously supporting this project. Final results will be posted on our social media and in our next newsletter. 
Our horses have just returned from their holidays in the Surrey countryside to find a new friend has joined them.
Introducing Billy – our newest addition to the farm. Billy is a 11-year old cob gelding (boy for horses). Cobs are stronger and generally calmer that other horse breeds. 
We are looking for a riding instructor to join our team. Please click here to find out more about our riding school and our progress towards reopening our riding facilities. 
We are planning to have some new baby alpacas at the farm soon and Ben and Jerry are looking forward to their retirement, dreaming of happy fields. We just need a few more donations to reach our goal, can you help ? Here is the link to our appeal Coins for Crias.
New Year, New Sustainability Efforts
We love the New Year. Why?..Christmas Trees recycling !
Do you know which farm animals love to munch on Christmas Trees? Goats, Sheep, Chickens, Parakeets, Quails all go through the pines and they also have a go at the bark too. 
Pine needles provide them with valuable nutrients: antioxidants, minerals, and forage. Trees should not replace the normal forage, grain or other feed material. Pine is good for intestinal worm control and high vitamin C content. Some varieties contain higher amounts of Vitamin A, too.  Pine trees are only good for farm animals and can be dangerous for pets.
Talking about recycling, we are now offering sustainability workshops for children – find out more here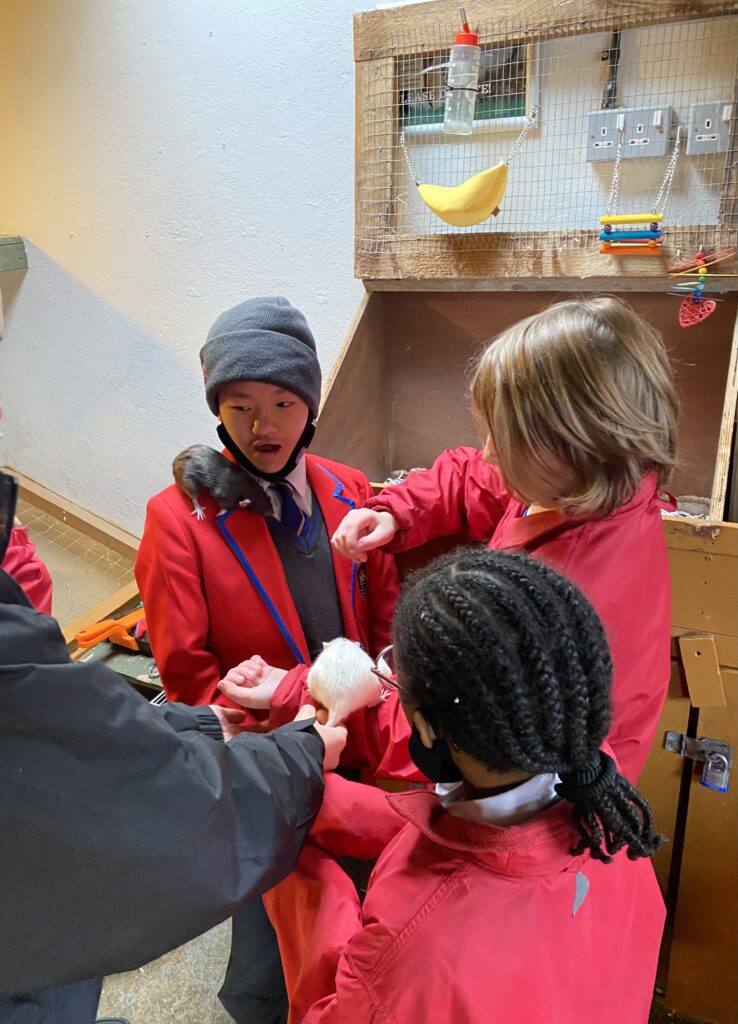 And new year means ALL our education programmes begin to fire up again! 
Young Farmers returns with a bang, with January to March dates still available. Appetite has been very high, so make sure you get your budding, young environmentalists signed-up as soon as possible. Click here to see availability.
Another farm favourite is coming back, with our FREE after-school tuition programme starting on 12th January! Don't fear though, registrations will continue until the 18th, so there's still time. If your child could benefit from a bit of extra help in English or Maths, then click here to find out more.
Follow us on Twitter, Facebook, Instagram, and subscribe to our YouTube channel , and I hope we will be able to see each other soon!