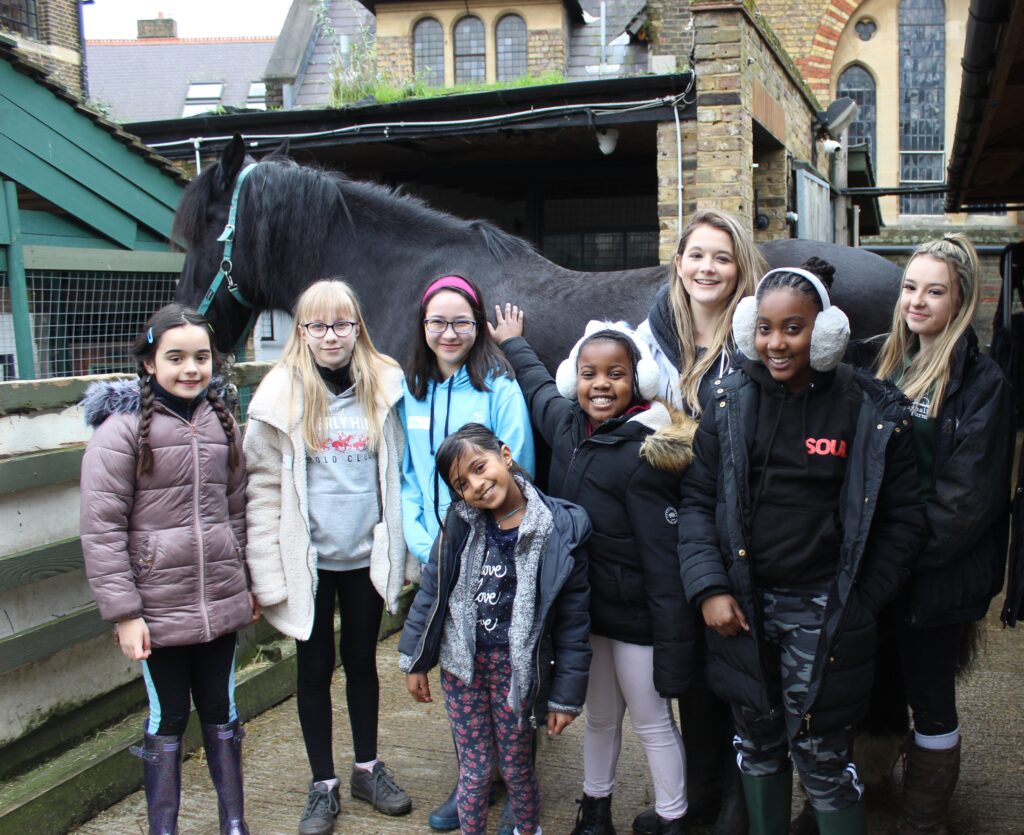 Young Farmers is a Saturday morning club for young people aged 8-14, where you'll be able to take part in a range of great activities from looking after animals to mini beast hunting, growing weird vegetables to making your own butter, grooming goats to spinning wool, making new friends, learning new skills, having fun and much, much more!
Young Farmers runs every Saturday (February – November)
now running two sessions!
Morning Session:  10:00 to 12:30
Afternoon Session:  13:00 to 15:30
£10 per session
Places are limited and we do often get booked up, so make sure you book your place now!
If you are over 14 and would like to help out at the farm, why not consider applying for a 1 week work experience placement, in any of our departments?
If you are over 16 and would like to help out at the farm, why not look into volunteering with us, in any of our departments?
Your support makes a difference!
£10
Buys 2 bales of hay (Our animals need 150 bales every month)
£20
£50
£100
£500
Every donation made will help us to reach more people with our services…
You may also be interested in...
Help Vauxhall City Farm raise vital funds by donating to The Vauxhall City Farm Appeal.
Faith's Place, the Vauxhall City Farm bar, is open Tuesday to Sunday, from 12pm to 4pm, as well as hosting regular events throughout the winter months – click here for details!