Farm Futures: Daffy's Baa-tiful November 2023 Newsletter from Vauxhall City Farm!
Hello there, Ewe-nique Friends! I am Daffy the Sheep, your favourite woolly correspondent, and I've eagerly taken the reins from Whitney the Chicken this November to guide ewe through all the farm adventures in this fleece-tacular newsletter.
It is a pleasure for me to introduce myself to ewe and you might be wondering why they call me "Daffy," the secret behind this is that me and my herd are all named after plants and flowers and because I am one of the woolliest and most elegant sheep I am named after the bright and beautiful Daffodil.
Life on the farm is a shear joy for me, and I'm here to share some of my adventures with you, from exchanging friendly baas to munching on the juiciest patches of grass in the outside paddock.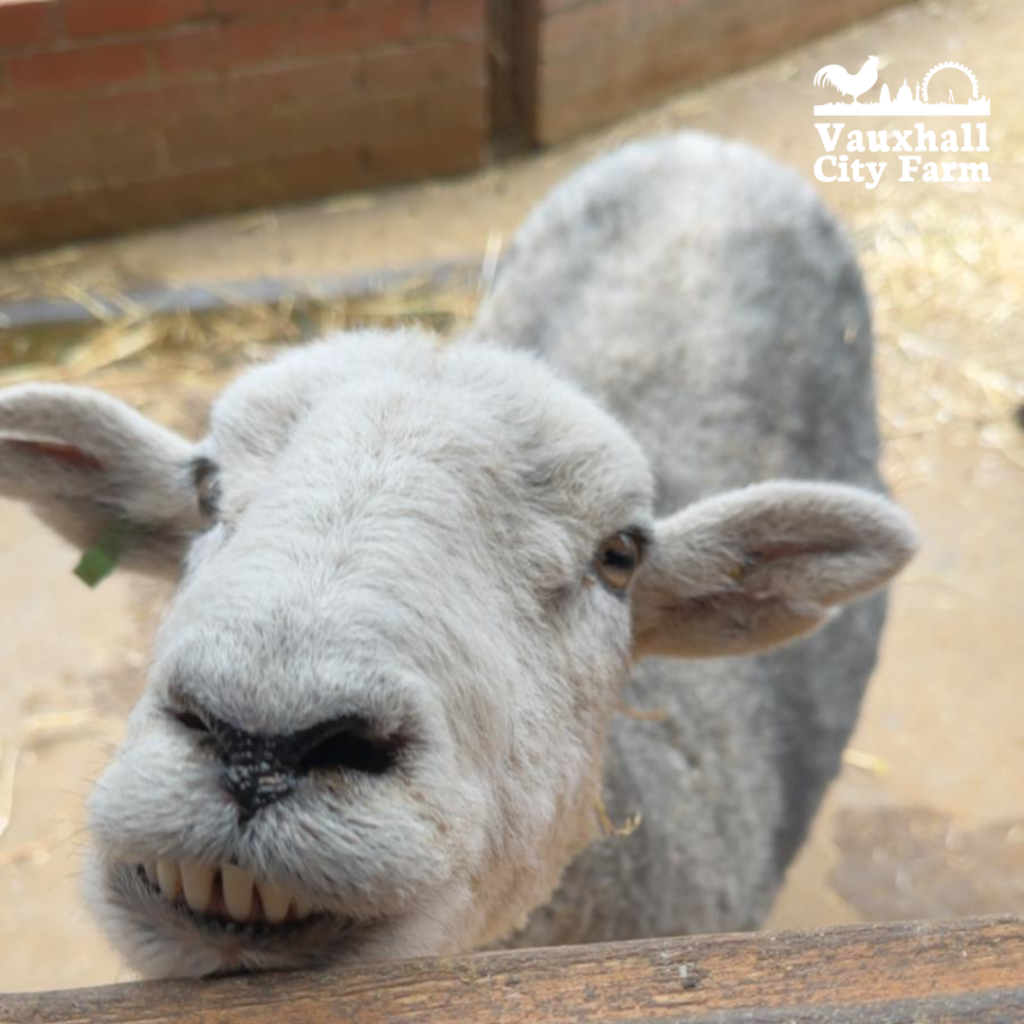 So, grab your shepherd's crook and join me today as I take you on a hoof-tapping journey through my woolly world! However, before that I would love to mention some of my favourite highlights from the last month.
Some Highlights from October 2023!
I enjoyed seeing lots of visitors participating in our Halloween Trail, and having fun on the mysterious journey, full of surprises and eerie decorations at every turn. I also loved seeing the pumpkins that my chicken buddies carved with their im-peckable beaks. I was truly impressed. It was a sight to behold! Last but not least, I was proud to see Black History Month film screenings, a combination of entertainment and inspiration for the community.
Flock to The Farm this Christmas! 🎄
After all this talk about the events from last month, I am buzzing with excitement and now I cannot hold my joy as Christmas is upon us and I have heard our staff planning lots of wonderful Christmassy surprises!
The Farm will have decorations that will make your heart sing. We will be hosting wreath-making sessions, a festive light trail through our beautiful garden, a Christmas market, and even a Santa's Grotto! December will be merry and bright here on The Farm.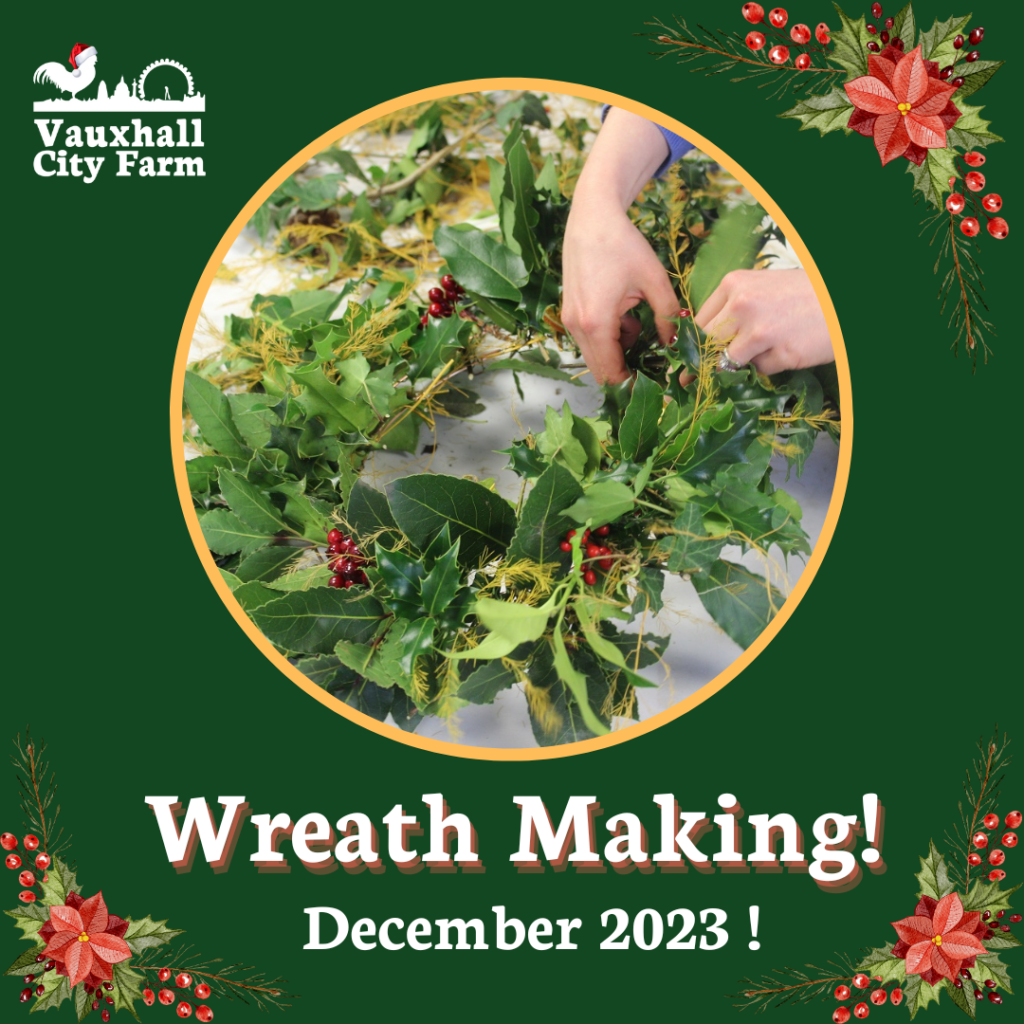 Thankyou South Western Railway!
Firstly, I want thank South Western Railway for providing a Grant to Enhance The Farm Safety.
Faith Boardman, The Chair of Trustees at Vauxhall City Farm also expressed gratitude for the generous grant stating, "We are incredibly thankful to South Western Railway for their support. This grant will have a lasting impact on our farm and the communities we serve. By upgrading our fencing, we can create an even safe and more inviting environment for everyone who visits us. It also allows us to continue our vital work in education and sustainability."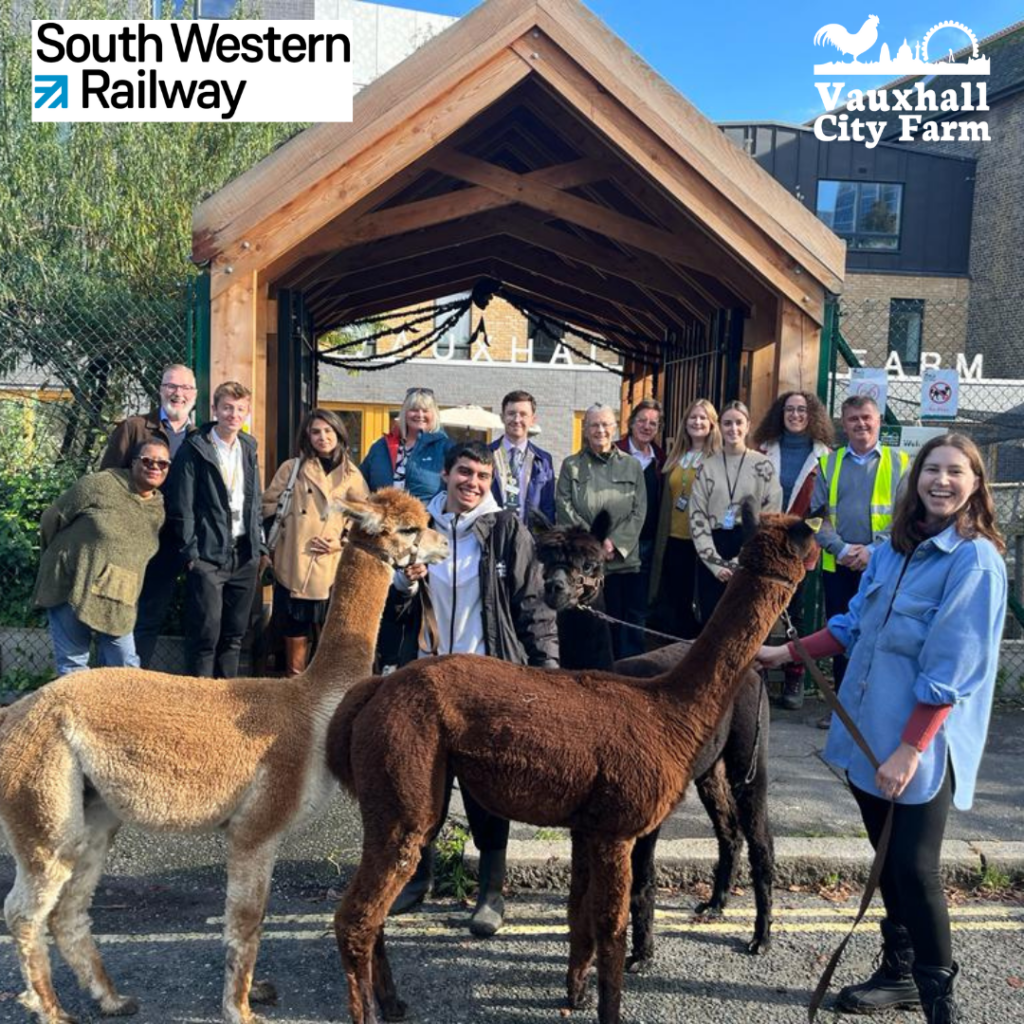 The Lodge Murder Mystery at Vauxhall City Farm presented by Nobody's Fool!
Join me in The Lodge: An ultimate winter-themed murder mystery experience set amidst the breath-taking Alps of Vauxhall City Farm.
Escape to a chilling winter wonderland where snow-capped peaks, cozy fireplaces, and icy intrigues collide!
Can you solve the crime? Book Here!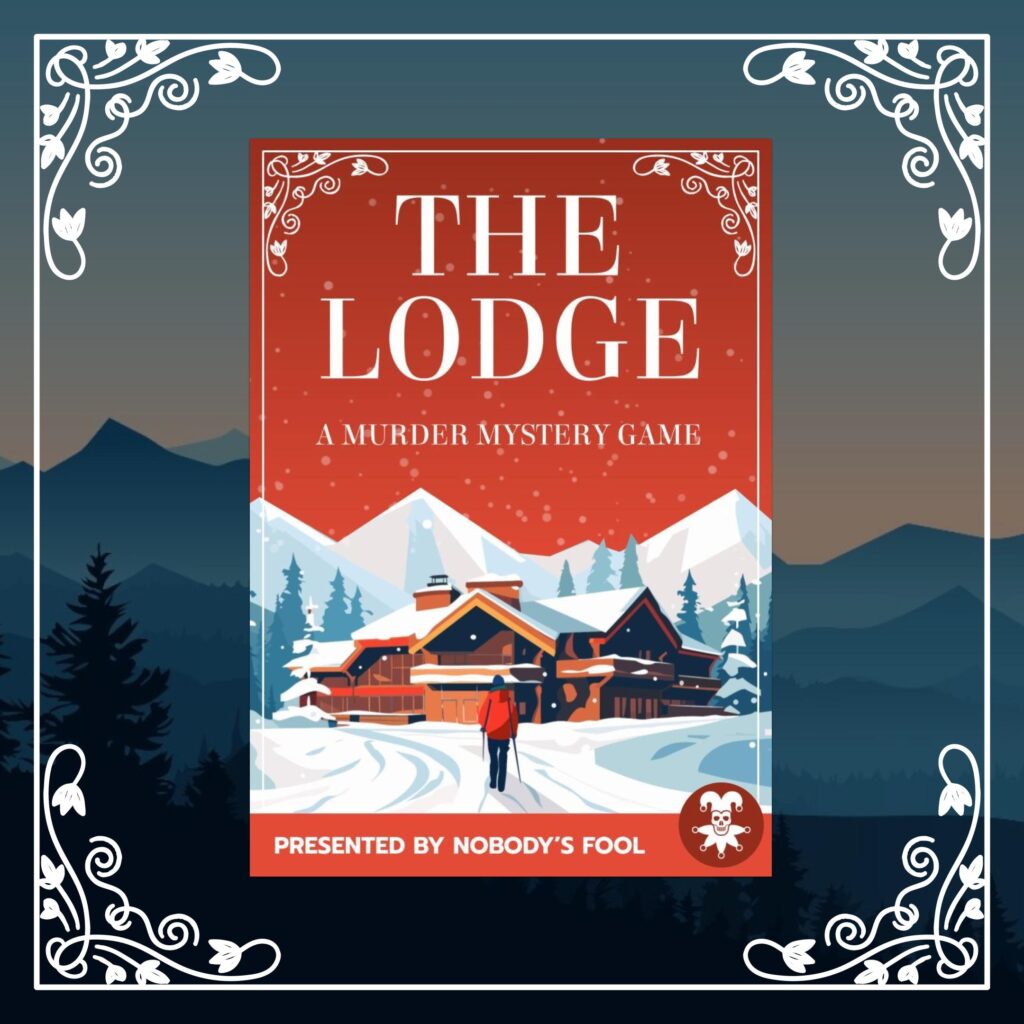 Join Daffy the Sheep for a Woolly Good Time!
We provide fantastic opportunities for corporates to give back to the community, develop a bond with our beloved farm, have a baaa-rilliant time whilst making a positive impact.
Corporates not only help us to maintain our farm but also create a memorable and fulfilling experience for all involved. Whether it's mucking out the stables, tending to our beautiful gardens, or spending time with our adorable animals (like me!), your efforts go a long way in supporting our mission. 
Moreover, corporate volunteering at the farm is not only about hard work; it's also about building teamwork and a sense of accomplishment. Plus, you get to enjoy the fresh air, the sounds of nature, and the warmth of our community.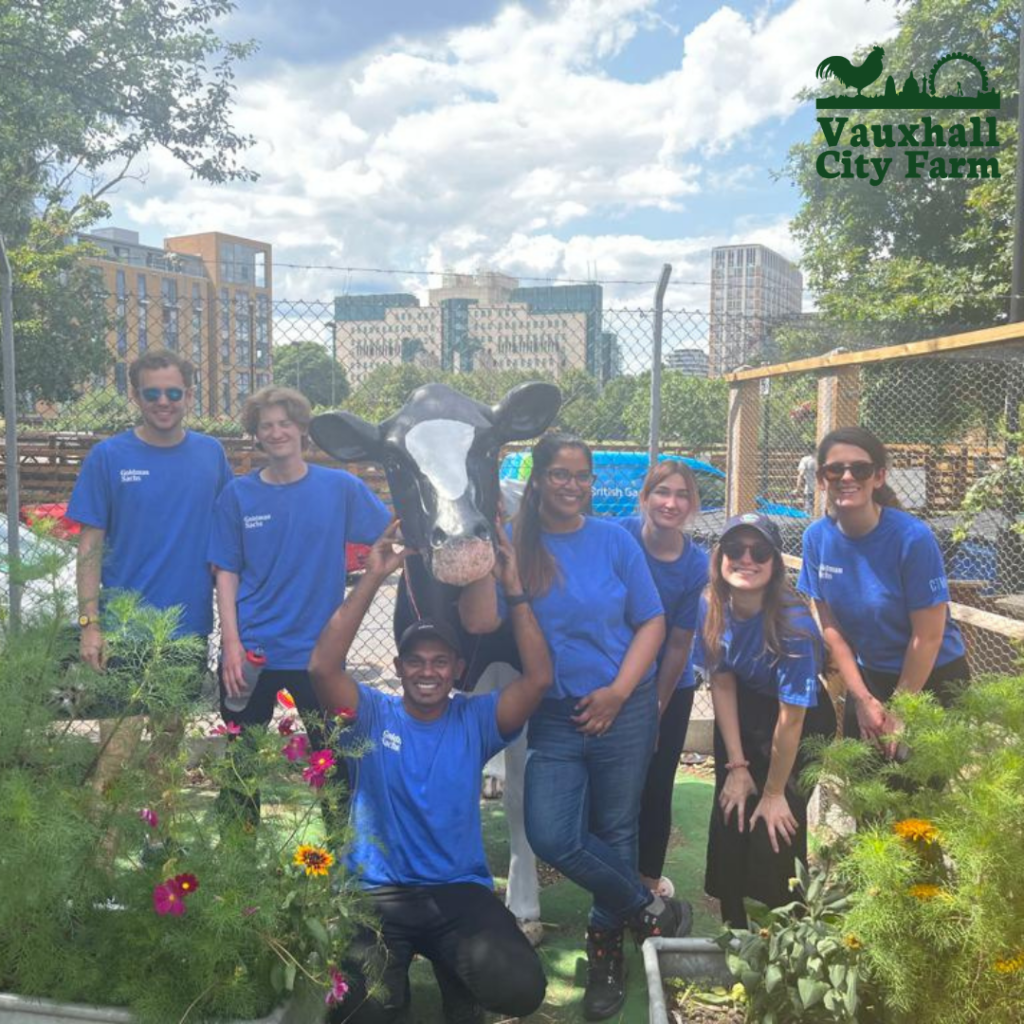 Baa-eautiful News – Saddle Up for Riding Lessons! 🏇
If you've ever dreamt of riding into the sunset like a real cowboy or cowgirl, now's your chance! Our riding school's lessons are as tailored as a hand-knit sweater, just for ewe! So, don't let this opportunity gallop away like a playful foal! 🌟🌾
To book your riding lesson, simply trot over to our booking system, EC Pro. It's as simple as munching on fresh grass. 🐎
If you love horses as much as I love grazing, you might want to consider joining our fantastic riding team as a volunteer. It's a chance to be around these magnificent creatures while giving a helping hoof! 🐎 Fill in the volunteering form available in our website and let us know you're ready to muck in and have a baa-rilliant time!
Ewe know, our farm wouldn't be the same without the dedication of our volunteers.
We had a very busy Half Term on The Farm, welcoming our spooky neighbours to join in with lots of fun Halloween activities! All our visitors had lots of fun! Conservation Club made a return with lots of people taking part and exploring the human impact on our planet and learning ways we can make a difference. We also had lots of fun showcasing our community's crafty talents with a scarecrow competition, congratulations to the winning team for your fantastic scarecrow.
The Education Team is pleased to announce the launch of new workshops (Plant Life and Habitat) available for school and group bookings. 
Plant Life will teach the group to identify parts of a plant and understand their function as well learning about the life cycle of different plants. In the Habitats workshop, the group will explore the Earth's 6 different terrains and their microhabitats, whilst taking a look at the different animals and their adaptations. To find out more or book a workshop please email Education Team.
Baa-rilliant News from the Old Dairy Café!
As we embrace the beauty of autumn, the Old Dairy Café is thrilled to bring you some delightful surprises and seasonal flavours that will tickle your taste buds and make your November as warm and delightful as a cosy scarf.
Our staff are working their magic to create warm, comforting beverages for autumn. From spiced lattes to soothing herbal teas, we've got your cravings covered as the days grow colder. We also have a fresh batch of delectable autumn-inspired treats. From hearty soups to sandwiches, pastry and desserts.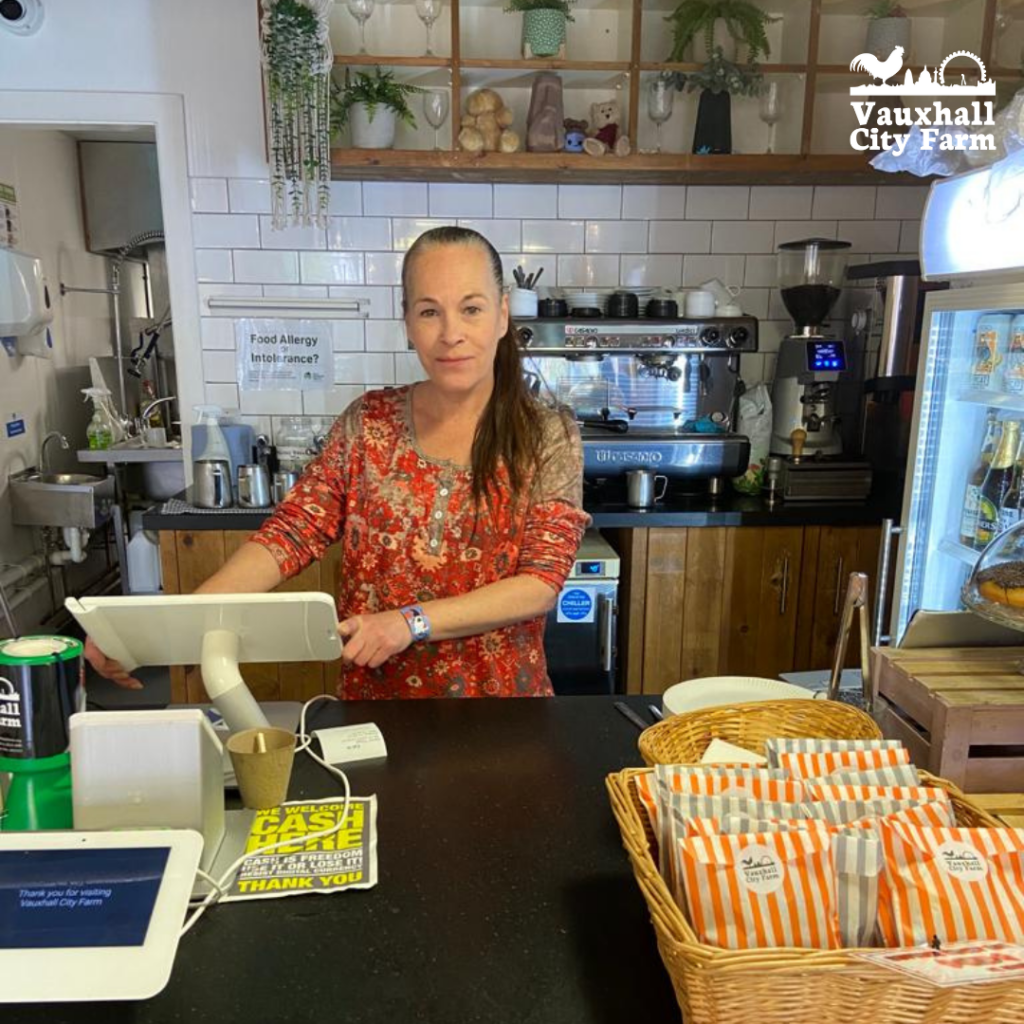 Daffy's Garden Updates!🌱🍂
I have got the latest news straight from our lovely garden. As the frost starts to nip at our leaves, we've got plenty of tidying up to do.
Harvest Time!
With the summer sun bidding adieu, it's time for our summer plants to take a little nap. But before they do, we've got some work to do. This month, we're hoping to harvest leeks, potatoes, and beetroot – and the good news is, they'll be available for sale too! Fresh, tasty, and right from our garden to your plate.
Growing Dreams in Our Mini-Orchard!
Exciting news, folks! We're creating a mini-orchard right next to our new entrance. There's a lot of work ahead – preparing the ground and planters for planting. We're going to be adding apple, pear, plum, and even apricot trees, which will transform this area into a blossoming paradise over the coming years. Get ready for beautiful blossoms and delicious fruits that'll have your taste buds dancing with delight next spring!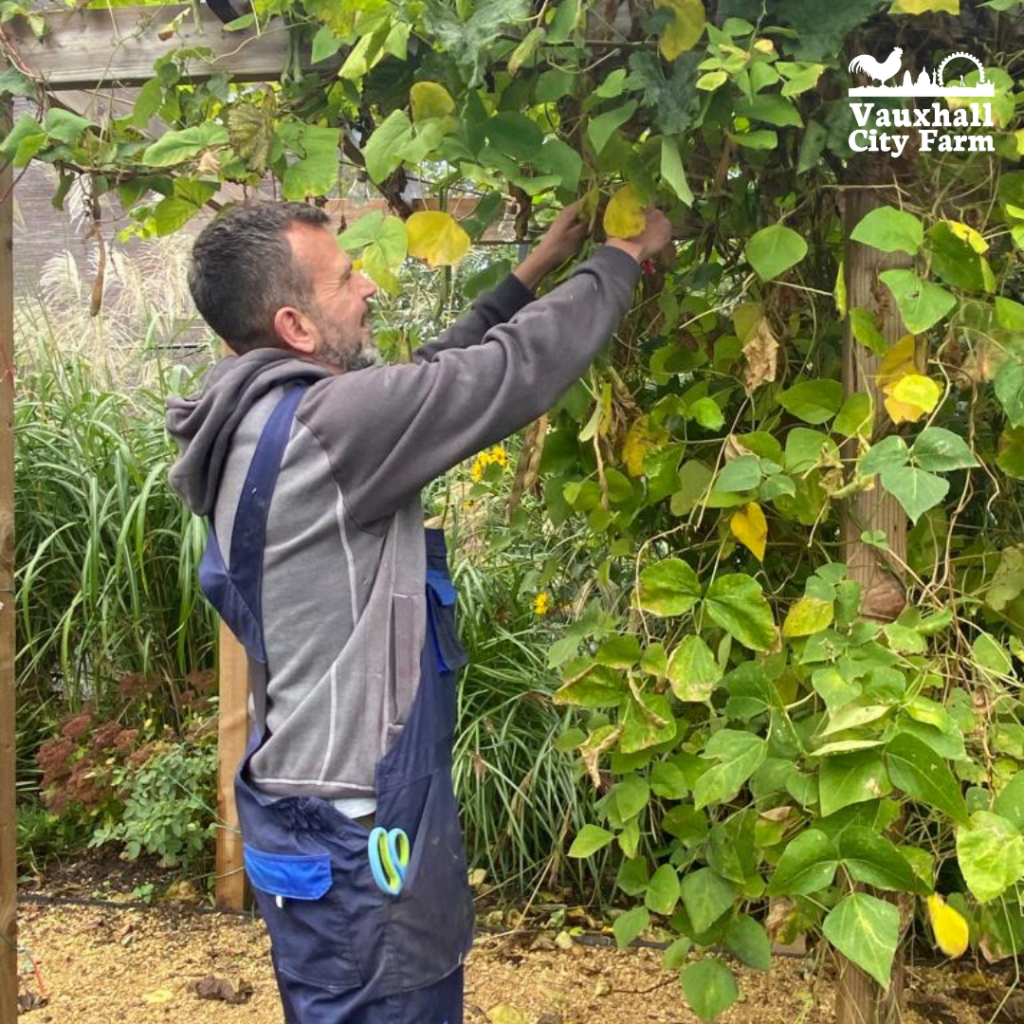 Festive Evergreens!
The holiday season is just around the corner. We'll be selling premium Nordmann fir cut Christmas trees in various sizes right here at The Farm from Friday 1st December. By purchasing a tree from us, you're not only getting a beautiful tree, but you're also supporting our community and The Farm. It's a win-win!
Plan Your Visit to Our Farm!
If you haven't had the pleasure of meeting me and my pals yet, what are you waiting for? It's the perfect time to plan a visit to our farm. We'll be here, ready to welcome ewe with open hooves and a warm, woolly welcome.
So, why not consider adopting me and making me a part of your flock?
Adopt me as a gift for yourself or someone special because when you adopt a charming creature like me, you're not only bringing joy into your life but also helping Vauxhall City Farm take care of me. It is a baa-rilliant experience that'll fill your heart with warmth, just like a cosy barn on a chilly evening and we'll make memories that'll last a lifetime. We'll have a baaa-rilliant time together, I promise.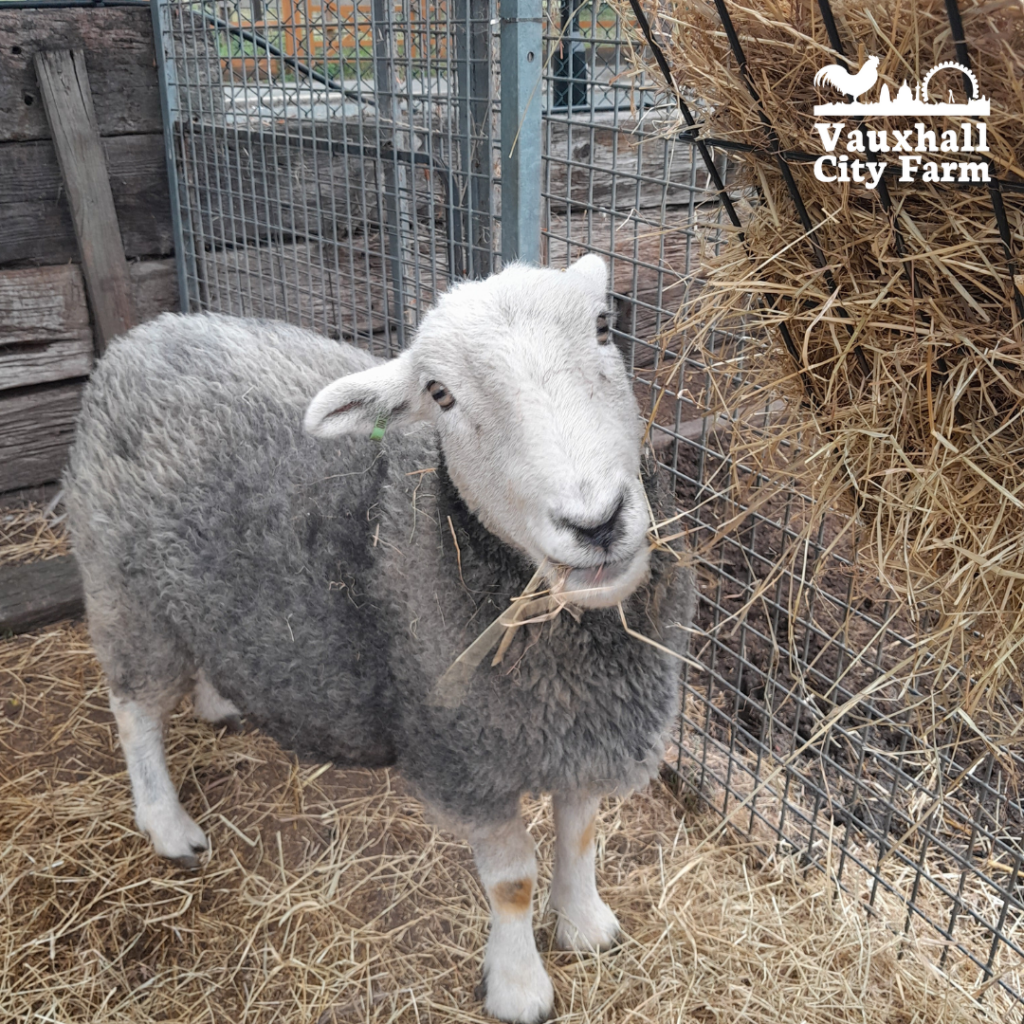 Otherwise, you can always book a meet and greet with me. We can chat, and I'll show you how charming us sheep can be. I can't wait to meet ewe and share some woolly good times together. So, come on down to Vauxhall City Farm and let's create some wonderful memories!
Finally, if you had a "shear" delightful time with me today, your fluffy companion, and you're feeling generous, consider donating to ensure our pastures are lush, our hay is plentiful, and our wool stays oh-so-soft. Your support means the world to us, it helps to ensure that we can continue delighting visitors like you and keep the farm alive and thriving.
Bah-bye for now! Woolly cheers, Daffy the Sheep 🐑
Don't forget we have two purpose-built meetings room adjacent to our café, which are perfect for meetings, parties, and events. Please see our website for full details, give us a call or contact our office team with any questions.