Every year the farm puts on a Christmas Party for all trustees, staff, and volunteers to come together, reflect on the year just gone, and deliver a few surprises….
We say it often, but we simply cannot thank our volunteers enough for what they do here at the farm. We really could not deliver all of our services and run a safe open access farm for our visitors, if it wasn't for the passion, dedication, and love given by our volunteers.
The farm's Christmas Party is a great opportunity to give a little back and say thank you, in the form of good food, a few drinks, party games, music, conversation and a lot of laughter. And a couple of awards…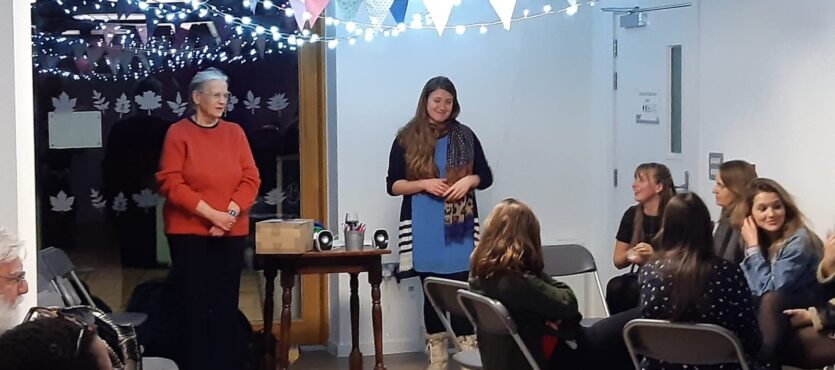 We'd love to present all of our volunteers and staff with trophies for the work they do throughout the year, but sadly this simply isn't possible, so each year we have to go through the wonderful (and distressingly difficult!) task of looking at all the volunteers and staff we had in the previous year, and decide who to honour this year.
In 2019, that was as difficult as it has been many other years, however two people stood out to us in particular.
In a year of a lot of changes, Annabella Wood (Riding Instructor) didn't only keep a clear head – running the riding yard, looking after the horses, managing the volunteers, and of course delivering riding lessons to our clients – she also took it upon herself to organise a team of farm staff and friends to train for and complete Tough Mudder, raising £1,293 for the farm – the Appeal is still open if you wish to contribute – all of which made her a shoo-in for 'Staff of the Year'.
We are lucky to have her in the team!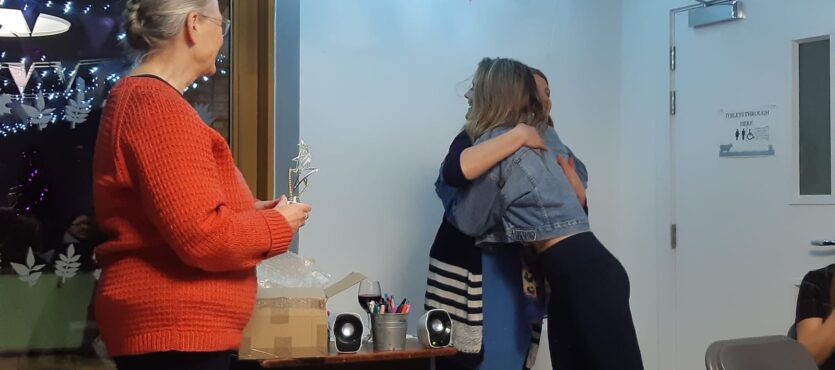 Jo Watson on the other hand was chosen, because of all of the changes that she has undergone at the farm, and because 2019 was our last chance to award her for being 'Volunteer of the Year'. Jo discovered the farm through one of our development programmes, became a volunteer after completing the programme, volunteered with us for a year, before being taken on as one of our sessional members of staff. For us, Jo represents the growth that can be achieved here at the farm, and we are all so proud of her and what she has achieved.
We cannot wait to see where Jo is going to go in the coming years!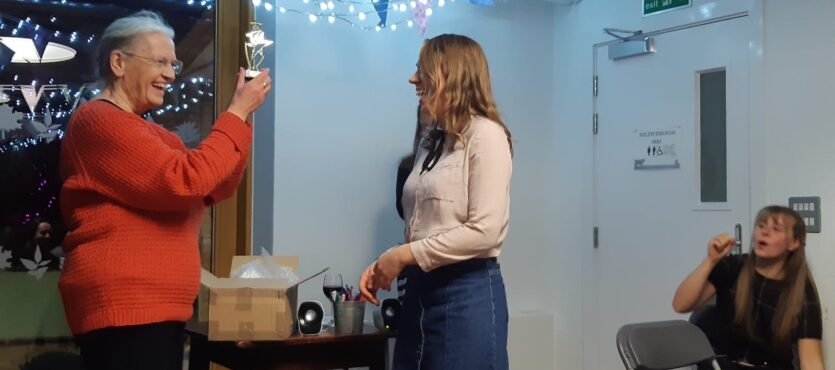 ---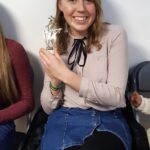 "It was lovely to see everyone at the Christmas Party and speak about more than just mucking out for a change. It's so great to see all the people that put such hard work into the farm and being awarded 'Volunteer of the Year' was unexpected but amazing. For me it represents the hard work I have put into overcoming personal challenges whilst at the farm. I began volunteering about a year ago when I was struggling with my mental health but now I am a lot more confident and have progressed to be a paid member of staff. I am looking forward to continuing my work at the farm in 2020 and I hope to be able to support other volunteers with their goals."
Jo (Volunteer)
---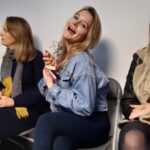 "I honestly did not expect there to be awards at the Christmas party. I knew there would be speeches from Naomi and Monica to summarise the year and thank everyone and then I thought there would be music and dancing. Who would want anything more?
I was really happy to see that we had brought back our Volunteer of the Year award and Jo really deserved this. Naomi then continued talking after congratulating Jo and at this point I thought. 'Ah, maybe there is a Riding Volunteer award'. The point where I realised Naomi was talking about me was when she mentioned Tough Mudder. I was happily surprised and thrilled to receive the award. I'm pretty sure I went bright red! It's a really cool thing to be able to take home with you and keep as a memory. I'll show it to my grandkids in 50 years!
Looking back at 2019, the riding school has come a long way. It still has some way to go but we are on a really positive and upward path. I expect great things in 2020!"
Annabella (Riding Instructor)