There are many divas on Vauxhall City Farm, but it is I, Whitney the Polish Chicken, who will be bringing you all the news from VCF this June.
If you wish to thank me after, you can find me in the third enclosure to your right after entering the farm. You will be able to tell my friends and I apart from those ordinary hens by the spectacular crest of feathers that we wear on our heads – some might call it a crown, which is rather fitting for this edition of the newsletter, as you will be receiving it during the long bank holiday weekend to celebrate the most famous of crown wearing divas, Queen Elizabeth II, and her Diamond Jubilee.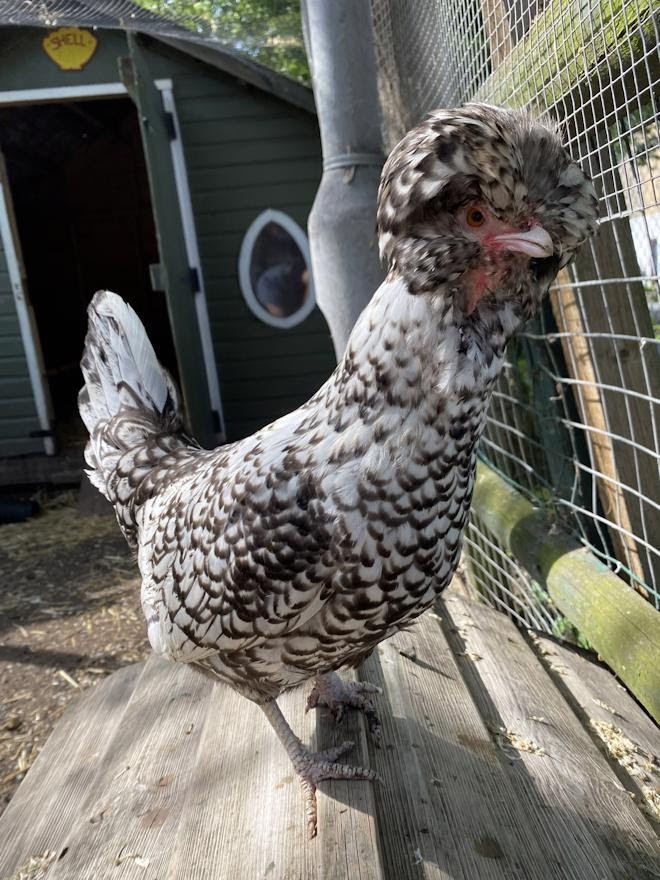 Jubilee Week at Vauxhall City Farm
Which brings me nicely to Jubilee Weekend here on the farm. The farm is open all four days of the bank holiday weekend, from 10.30am to 4pm. And for those who are in the mood for celebrating into the evening, our new onsite bar, Faith's Place, will be open from 5pm to 11pm on Thursday, Friday and Saturday night.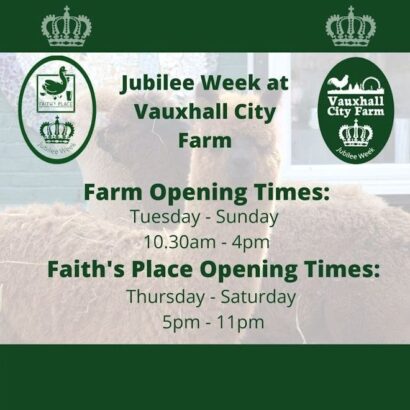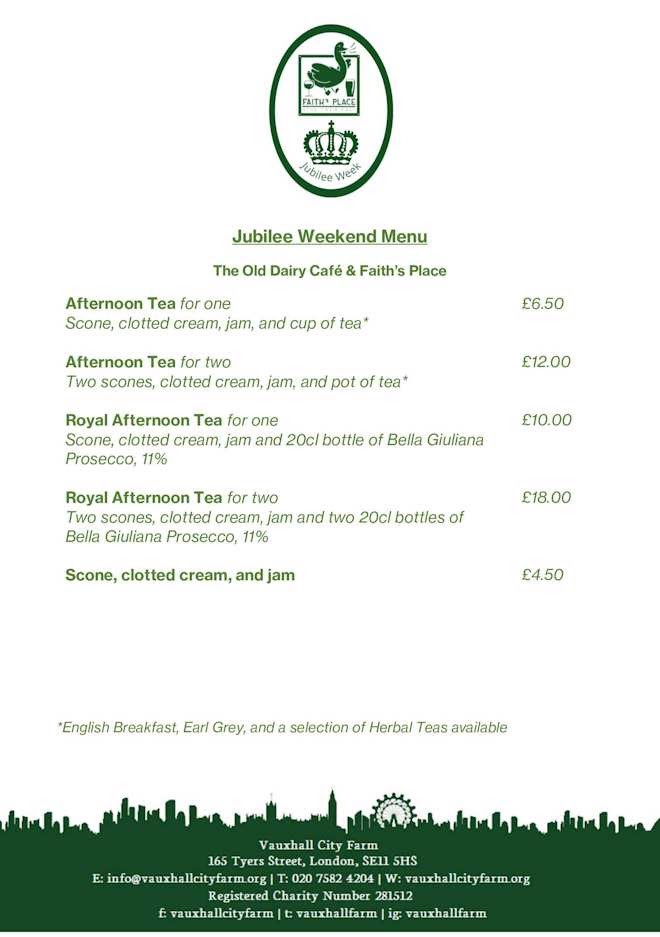 Alongside all our usual delicious drinks, nibbles and treats, we'll also be laying on a special, Jubilee Weekend menu, offering Traditional and Royal Afternoon Teas, complete with scone, jam, clotted cream and your choice of tea or prosecco. Please see in-house menus for full details and prices, and if that hasn't beaked your interest, never fear, there is more…
Leroy & the Chickens Jubilee Reading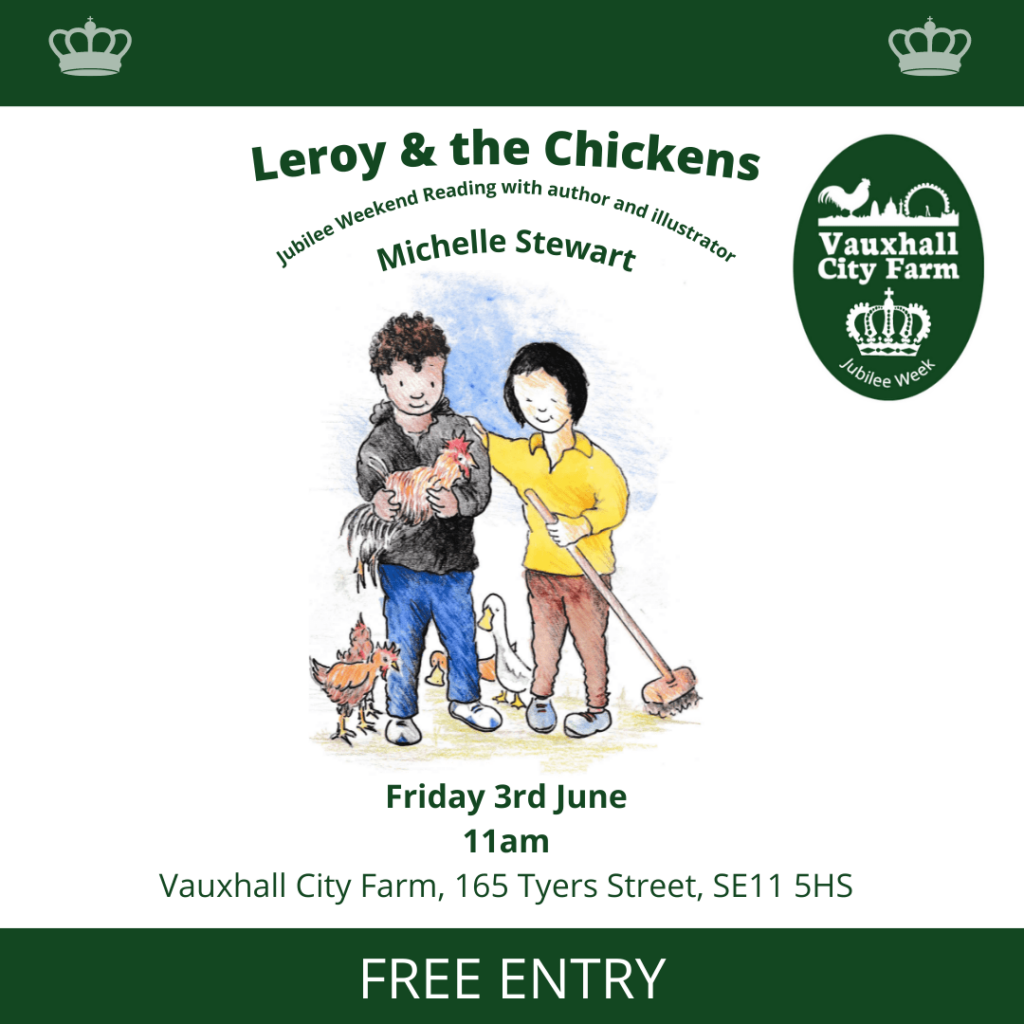 On Friday 3rd June, local author and illustrator, Michelle Stewart, will be reading from her hit children's book Leroy & the Chickens in the Front Room beside the Old Dairy Café. The reading kicks off at 11am, entry is free, and there is no need to book.
Michelle will also have her trusty pen on hand to sign copies of the book, which will be on sale at the event. Please see our website for full details, and be assured, us chickens will definitely be joining the crowd – after all the book is about one of our favourite subjects!
Live Spinning Demonstration at VCF
Have you ever wondered how the fleece from a sheep is turned into wool for knitting? On Saturday 4th June, the Vauxhall City Farm Spinners will be on site to show us how the wool is spun using fleece from the animals right here at VCF.
The Vauxhall Spinners have been carrying out demonstrations on the farm for almost thirty years, so we're pleased to add to both our own history and the traditional practise of yarn spinning. The demonstration will start at 11am and run till 1pm. Again, this is a free event, with no need to book.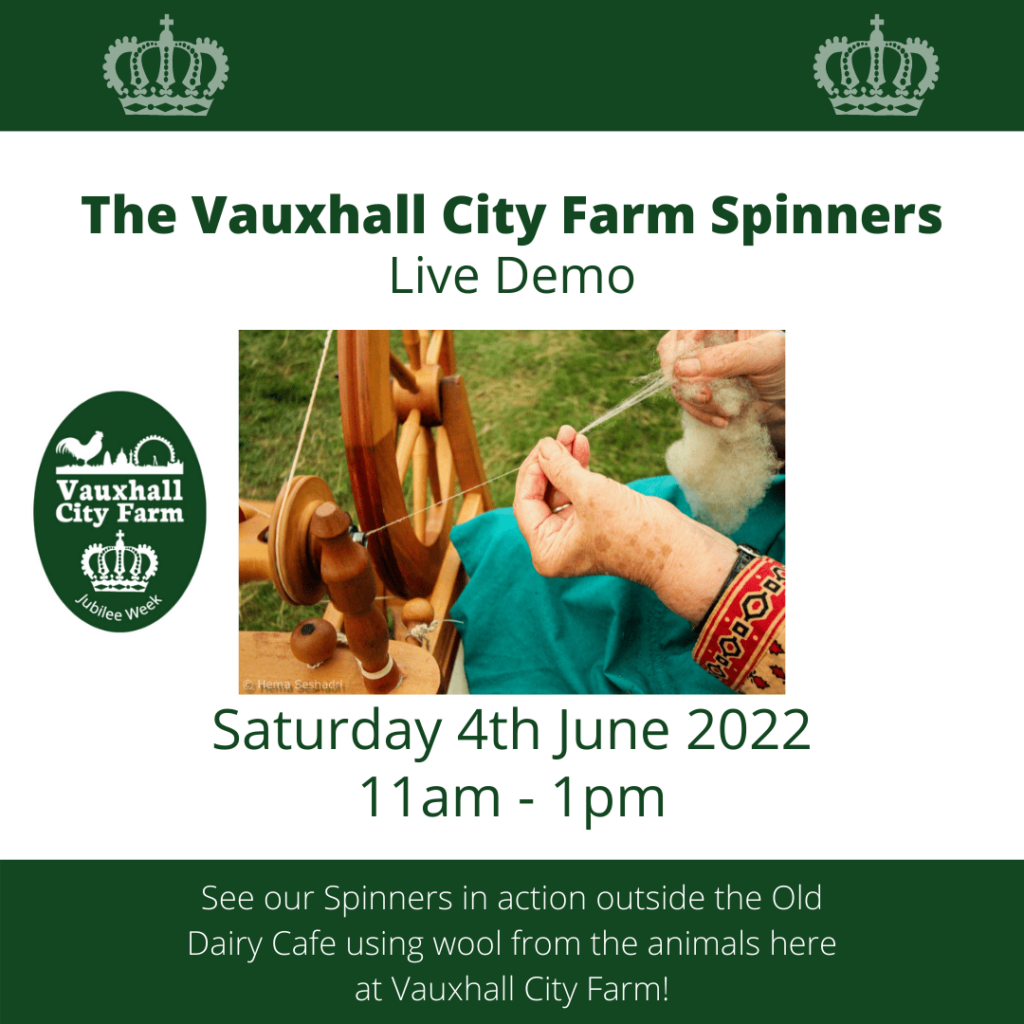 Sheep Shearing (and a Shandy)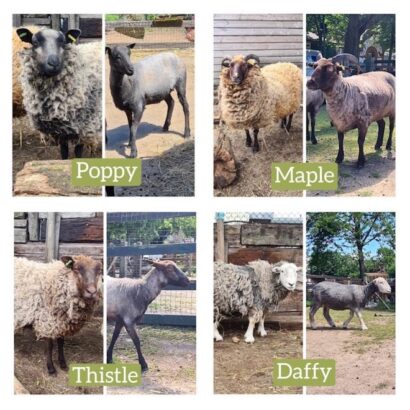 On Thursday 26th May, our sheep-shearer extraordinaire, Tom Davies, was at Vauxhall City Farm to get our sheep ready for the summer. A huge thank you to everyone who attended the demonstration and joined us for a drink afterwards in our bar, Faith's Place. For those that missed it, there's always next year, although the after-shearing drink can be recreated every Thursday, Friday, and Saturday evening from 5pm till 11pm.
Some of the fleece from the demonstration will be used by the Vauxhall Spinners on Saturday 4th June, but we are hoping to offer some of the remainder for sale in our gift shop and online, so please keep an eye on our website and social media for news on wools coming soon!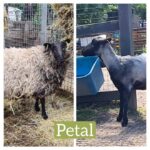 Vauxhall City Farm and Lambeth Country Show are back!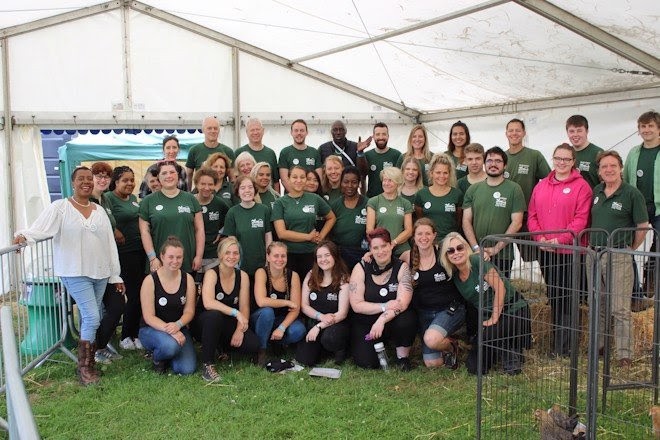 After a two-year break, Lambeth Country Show is back, and, of course, Vauxhall City Farm will be there. On the 15th July we will be packing up almost the entire farm, including yours truly, and setting up for the weekend in Brockwell Park. This is a huge task, and we need lots of extra hands to do this, which is why we're putting a call out for Volunteers from 15th – 18th July.
If you are already part of our volunteer programme, then please let Sophie Howard know when you're available ASAP, and if you aren't a member of the team yet, then a little birdy tells me that for a limited period all new volunteer applications will be fast tracked if the applicant can commit to the Lambeth Country Show! For more information, please see our website, and if you have any questions, please contact: volunteering@vauxhallcityfarm.org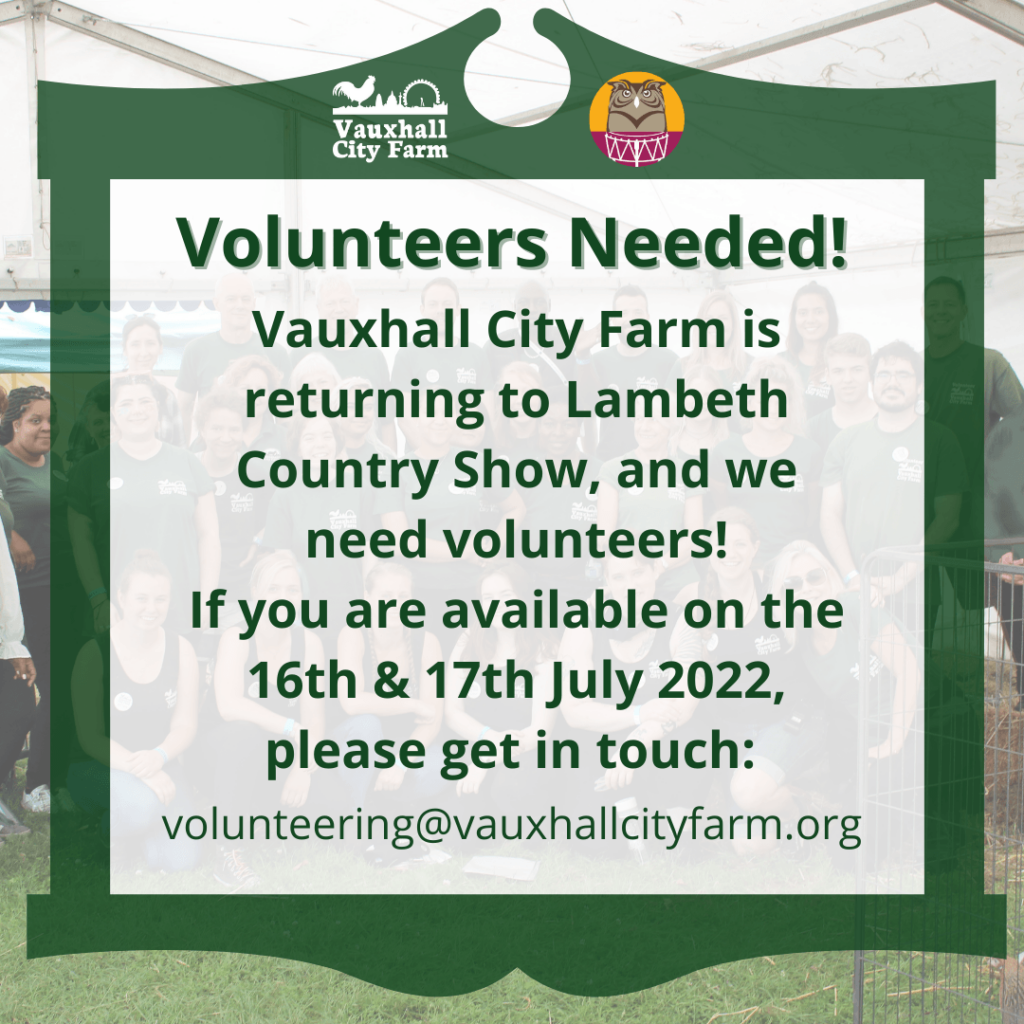 Please also note that the farm will be closed from Friday 15th – Monday 18th July, reopening on Tuesday 19th July.
While we're on the subject of volunteers, from the 1st – 7th June marks Volunteers' Week 2022, an annual celebration of the millions of volunteers who make a difference everyday in the UK.
Vauxhall City Farm could not run without it's dedicated team of Volunteers, so it is my pleasure to say a massive THANK YOU to each and everyone of the volunteers here at the farm, from the trustees, staff and animals here at VCF – we literally couldn't do it without you!
If you're interested in joining the team, please click here for more information.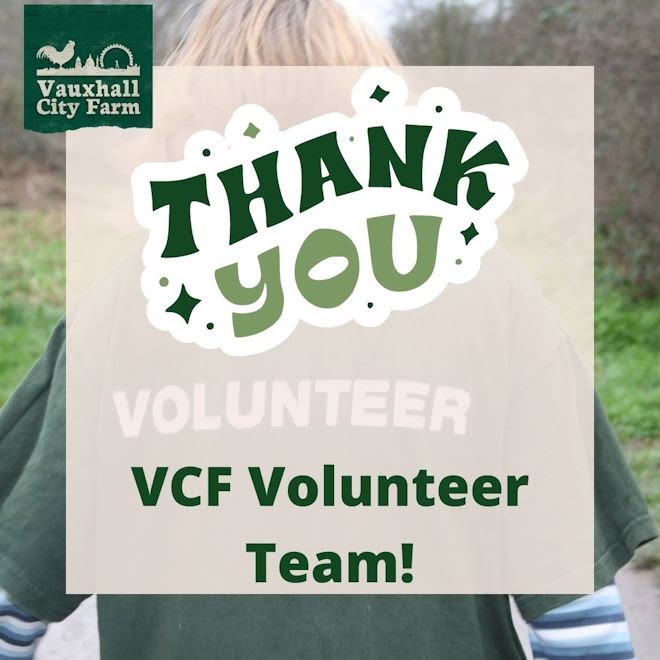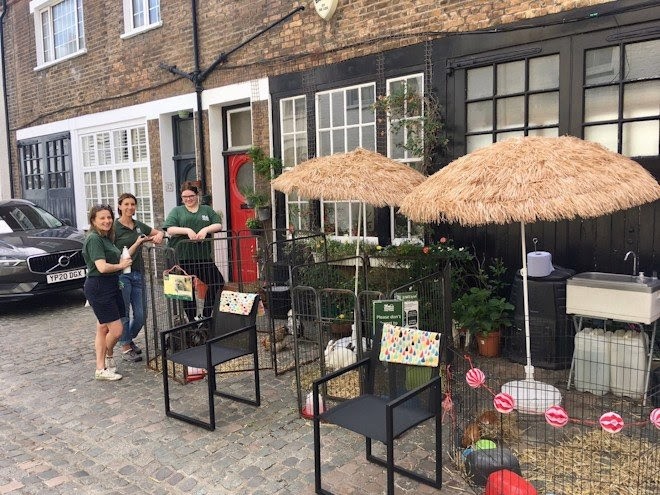 With the warmer weather incoming, and outside events picking back up, Vauxhall City Farm can help make your day extra special with one of our Mobile Farms. That's right, turn your event into a mini–Lambeth Country Show by having us attend! From small to large animals, we have a package to suit your booking, please see our website for further details on packages and how to book.
Introducing our new Pygmy Goats
If you've visited the farm recently, you may have spotted some tiny new faces in our enclosures. Introducing our new Pygmy Goats, who joined the VCF Flock in mid-May and have been getting on excellently at the farm, delighting our public, volunteers, and staff alike. We have five new goats for you to visit, and they're already eating out of our visitors' hands.
They are called Daphne, Velma, Betty, Lilo and Stitch, and were named using the remaining submissions from our 'Name Our New Kids on the Block' competition that we ran back in April, so if you spot your name among them – congratulations and thank you!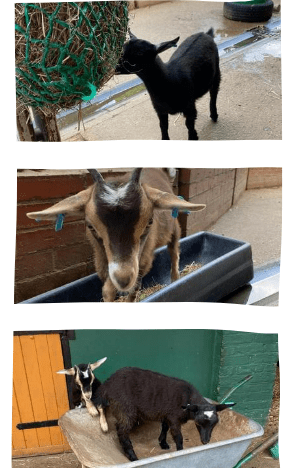 They will be available to adopt soon, and we will let you know when they are ready to take part in our VIP Meet and Greets, so watch this space for more info in the coming weeks.
Fathers' Day at Vauxhall City Farm
Whether you're celebrating your dad, mum, or another caregiver in your life on Sunday 19th June, Vauxhall City Farm has gifts to make them feel special. If they have a favourite VCF animal, why not treat them to one of our Animal Adoptions, or organise a VIP Meet & Greet for them? Perhaps they've always dreamed of being a farmer, and you could treat them to a 'Farmer for a Day' voucher, available via our website.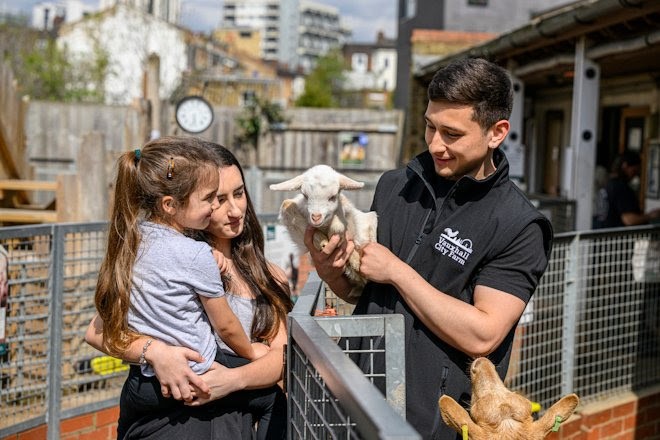 We will also be offering 'Father's Day Bundles', on sale from Monday 6th June – so please keep an eye on our website and Social Media for more details on those next week!
Education, education, education!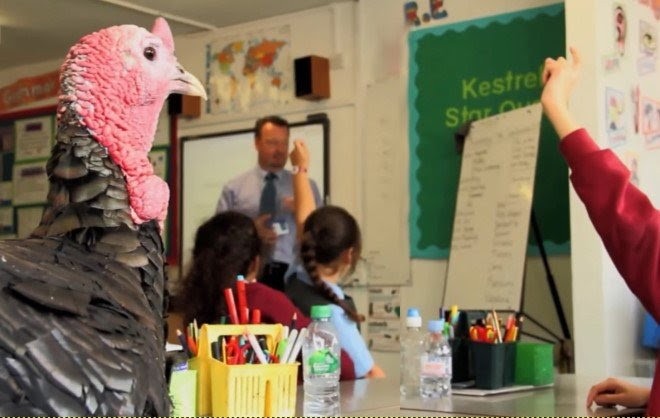 Our new Education & Partnerships Manager, Sophie Connolly, is settling in well, and you'll start to see some changes in our Education offer soon. Keep an eye out for our revamped programme, with a particular focus on mental health and wellbeing, coming soon!
In the meantime, don't forget we have a choice of fantastic workshops available to book now. If your group are looking to meet some fabulous animals (including us chickens) or want to learn more about how to be more sustainable, then please see our website for further details and how to book.
If you need a break from the office, whether it's a coffee in our onsite Old Dairy Café, Room Hire for that important meeting or away day, or a chance to get your teams hands dirty with a spot of Corporate Volunteering, take a beak at our Corporate Offer and see how we can help. Proximity to animals has proven to have a positive effect on mental wellbeing – though don't quote me on that, I'm a chicken not a scientist – and we have plenty of animals here at VCF!
If you're looking for a place to unwind after a hard day's work, then you're also in luck – because our onsite bar, Faith's Place, is now open every Thursday, Friday and Saturday from 5pm to 11pm, and is the perfect place to relax with a refreshing drink and decompress from busy city life. Keep an eye on our website, social media and on-site boards for special offers and events in the coming weeks.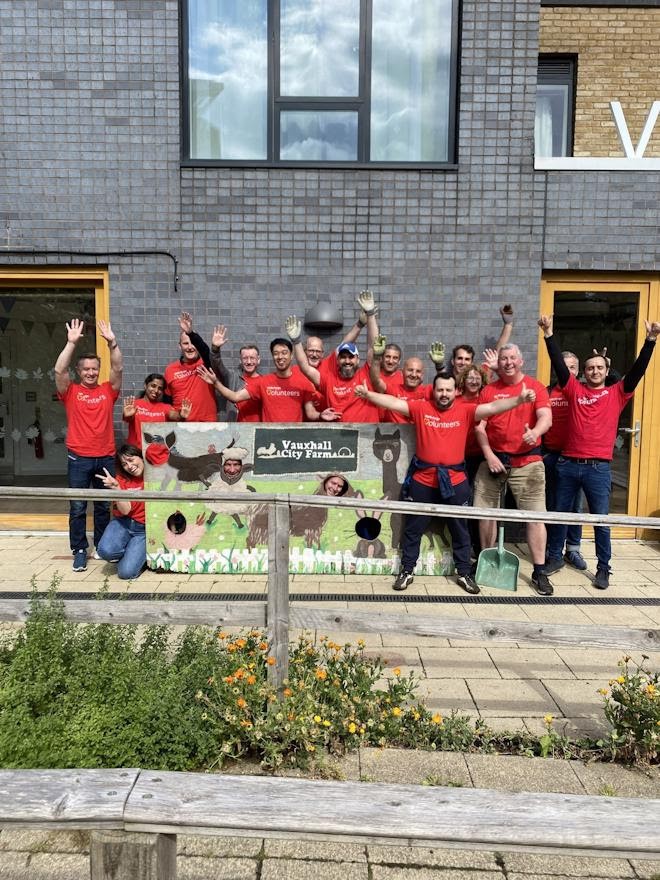 The Vauxhall City Farm Appeal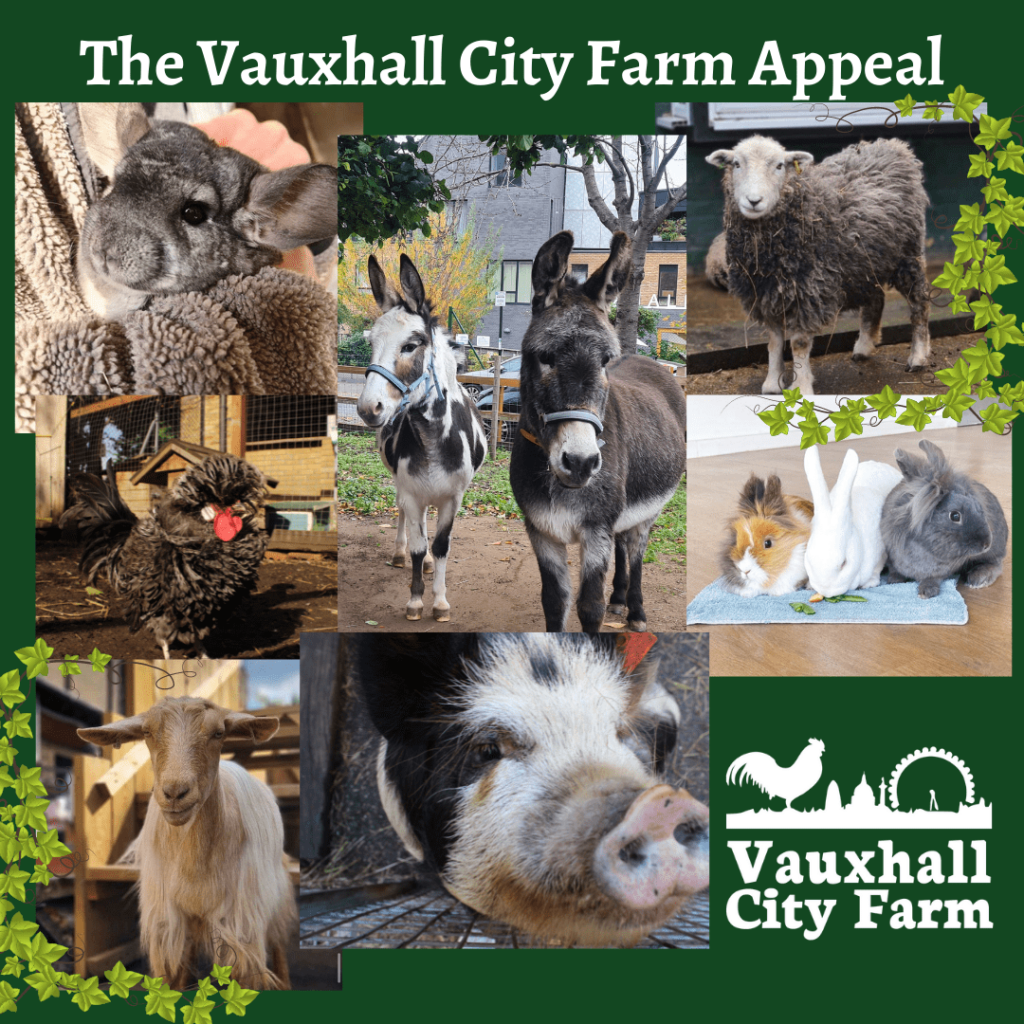 Thank you to everyone who has donated to our new appeal so far! We would not be where we are today without the generosity of our visitors and supporters. If you are able to donate, please click here to visit our Go Fund Me page.
Using our animals as a tool for educating and improving the wellbeing of children and young people, Vauxhall City Farm is a vital green space in one of London's most built up areas. We want to encourage not just children, but the whole local community, to visit the farm and learn about nature, animals, and the food growing process.
This is where I must leave you, after all, there is dust to be pecked and eggs to lay.
Please make sure you're following Vauxhall City Farm on Social Media to keep up to date with all things VCF. The links are at the bottom of this newsletter.
We hope to see you soon, either at the farm, or in the evenings at Faith's Place, our fabulous new bar.
If you require further information on anything in this newsletter, or in general, please contact our staff team at: info@vauxhallcityfarm.org.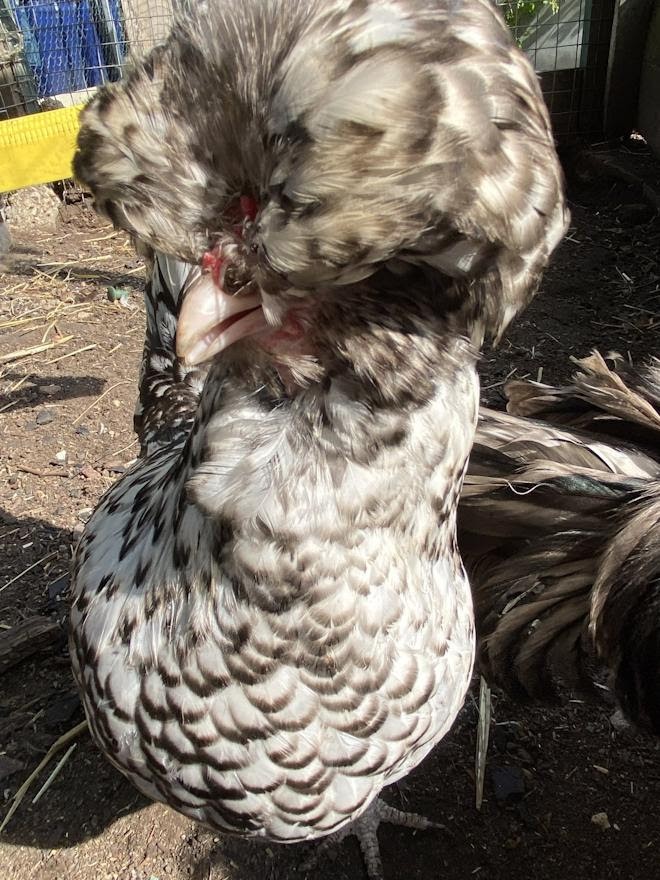 Thank you for reading this newsletter.
You are the wind beneath my chicken wings.