My name is Jerry. I am the alpaca-shaped star of Vauxhall City Farm, and you may recognise me from my many film and television credits. Just this month I had my friends from the BBC drop round to film my fellow alpaca, Ben, and I for the Six O Clock News. For those who haven't seen it yet, you can catch up here. I particularly like the part where the camera zooms in on me, but more on that later.
George is running a marathon for Vauxhall City Farm!
Sometimes one must share the limelight, and I am delighted to make room for George Ewen.
George has not only agreed to run a marathon in Madrid this April, but he will be raising money for VCF whilst doing so.
Our fundraisers, and the people that support them, are part of what makes VCF so special and allows us to continue bringing you the farm experience you know and love.
You can donate here, and George will be updating us on his training and progress, so keep an eye on our website and social media for news.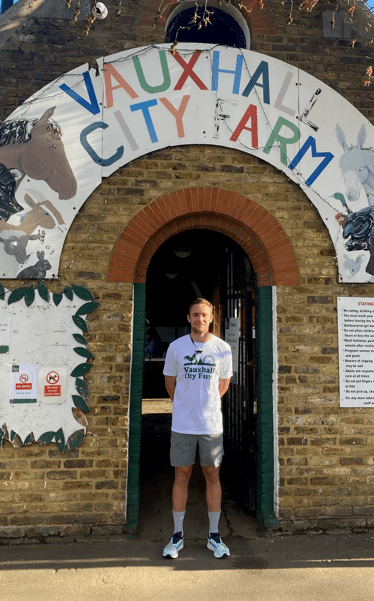 Vacancies in our Riding School
We're hiring!
Are you an experienced Yard Supervisor, Riding Instructor or Groom? Apply now to join the team as they relaunch our Riding offer after two years of closure.
Click here for more information and details on how to apply.
Sustainable Spring Half Term
I consider myself the educated type, so it gives me great pleasure to see young people coming to the farm to learn.
Our Young Farmers and After School Club are in full swing, and I am pleased to announce our Sustainable Spring Half Term!
An opportunity for those taking part to increase their knowledge of animals, nature and the environment whilst developing their artistic, personal, social and practical skills.
The club will run from 10:30am – 2pm, beginning on Monday 14th February, ending on Friday 18th.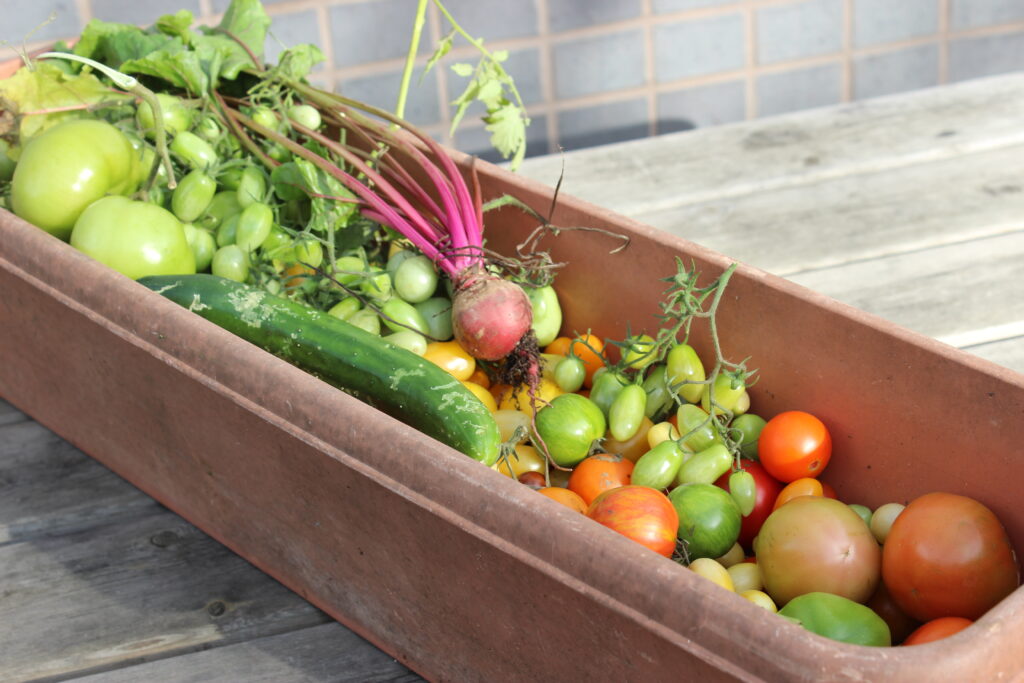 Redeveloping the VCF Community Garden
If you passed by in the summer, you may have seen me and some of the other animals grazing in the garden. We were doing our bit to help prepare the ground for our huge garden redevelopment project that will be kicking off imminently. Vauxhall City Farm is delighted to announce that we have received funding from the Mayor of London and Thames Water. This will allow us to lay new pathways and beds, build a bigger, better greenhouse and provide a covered educational space for our local and young people to enjoy for years to come.
Which brings us back to the main event: Alpacas!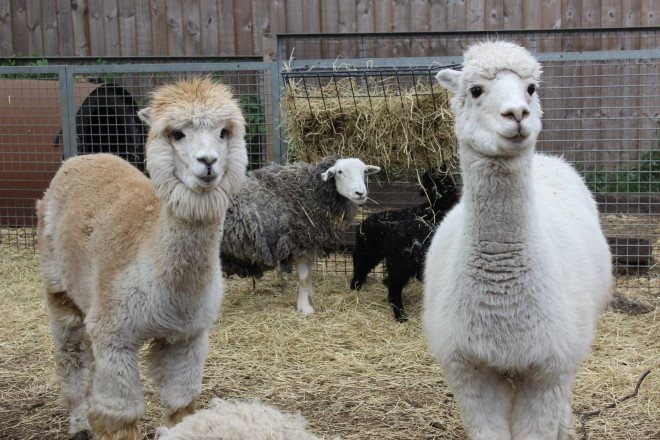 Ben and I have been at Vauxhall City Farm for many years now, and though we love the hustle and bustle of city life, there comes a point where one longs for something quieter.
You may have heard that we have been on the hunt for the perfect retirement field, and I'm thrilled to say: we've found one! We will be leaving for greener pastures on the 23rd of February, and though we are devastated to leave our adoring fans, we know that you will remember us fondly.
We still have a few weeks left for you to come and say your goodbyes, so we hope to see you at the farm soon.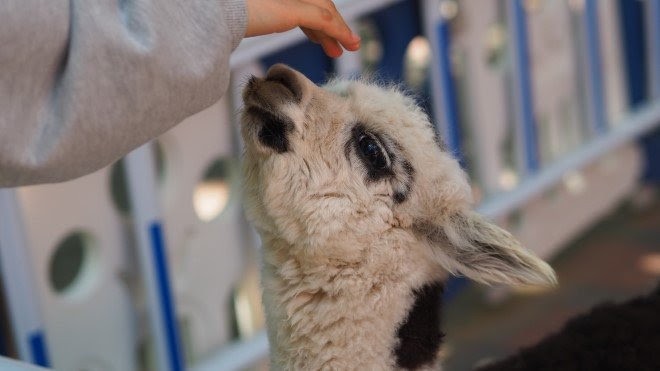 Now, Vauxhall City Farm would not be Vauxhall City Farm without alpacas, and so out with the old, in with the new.
There are plans to bring new baby alpacas, or crias, to the farm, and you can help make that dream a reality!
There is still time to donate to our Coins for Crias campaign, and while I think there is a lot to be said for the dignity and wisdom of age, from the pictures I've seen, those new guys might be pretty cute.
And with that, I bid you farewell. Enjoy your February, and we hope to see you at VCF soon.
For all news and updates please see our website and social media.
Follow us on Twitter, Facebook, Instagram, and subscribe to our YouTube channel , and I hope we will be able to see each other soon!
Looking to get involved? Why not volunteer with us or consider giving a donation?
Don't forget to follow us on social media.