This quiet time… (April 2020)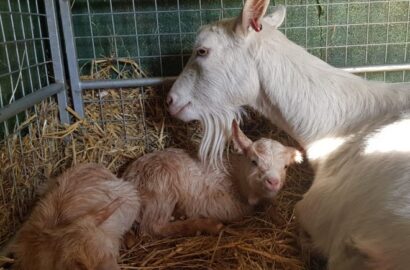 Good morning! Or is it evening?
What day of the week is it, even?
You must forgive me for being tardy and not speaking to you at the beginning of the month.
I had my hooves full with these two rascals…
Born on the 4th of April, two weeks into the farm being closed to the public, they've had a very strange, quiet start to life…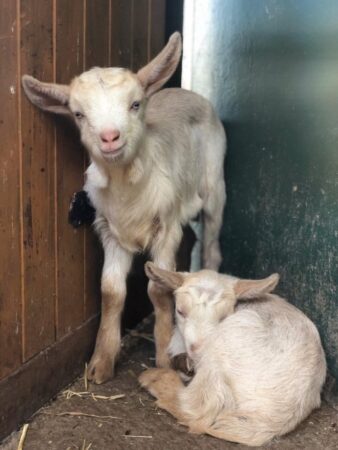 Bambi (girl) and Thumper (boy) are half Golden Guernsey, on their father's side, and half Saanen – that's what I am!
The reason we decided to find a Golden Guernsey dad, was so Belle could have pure bred goat kids and do her part in getting closer to moving this beautiful breed off the Rare Breed Watchlist. Sadly Belle did not get pregnant this year. Ah well, there's always next year!
Me on the other hand? Not only did I get pregnant, I also gave birth to these two absolute beauties. And I did it all before the farmyard team could even finish saying 'Oh, look! I think she's going to…'
No point hanging about, right?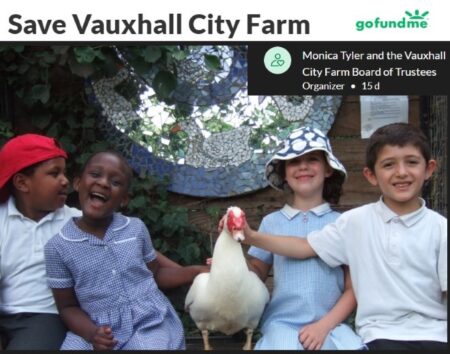 I wanted to say thank you for the support & kindness shown by all helping us to Save Vauxhall City Farm – It means so much!
"Vauxhall City Farm is an incredible, self-funding charity and a home to an amazing range of animals that enhance people's lives" – Jamie M.
"Vauxhall City Farm is a brilliant place. Living in London is a huge challenge for someone like me who grew up in a rural village. The farm makes it a little easier." – Stephanie W.
"It would be absolutely tragic if Vauxhall City Farm wasn't able to open when all this is over! [They] make such a difference to so many lives – I'm sure the thought of visiting again is keeping many people going" – Fi R.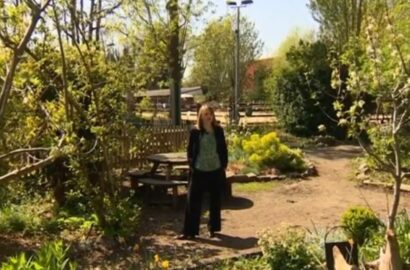 We have to thank Wendy Hurrell & the BBC for discussing the plight of urban farms in the current situation, and highlighting the importance of what city farms offer the communities around them, in terms of education, recreation, and therapy.
You can watch the news segment on YouTube.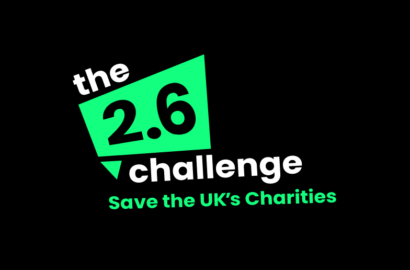 If you, or someone you know, has been wanting to fundraise for the farm, but hasn't been sure how to do this while in lockdown, you should check out our Ideas on Fundraising from Home.
The 2.6 Challenge starts this Sunday, the 26th April. Read more on their website & follow the hashtag #TwoPointSixChallenge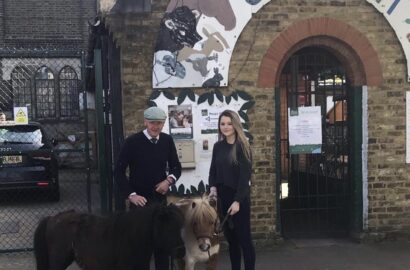 Thank you also to the Countryside Alliance and members from the Hursley Hamledon Hunt and the Crawley and Horsham Hunt.
Bill Bishop (pictured) transported Imogene and Bella, the two Shetland Ponies, back to Vauxhall City Farm free of charge, while the Countryside Alliance arranged free grazing for our other horses at the home of one of their supporters, for as long as it is needed.
The Countryside Alliance also committed to arrange the transport to faciliate the horses' return to Vauxhall City Farm, when it will be possible to do so.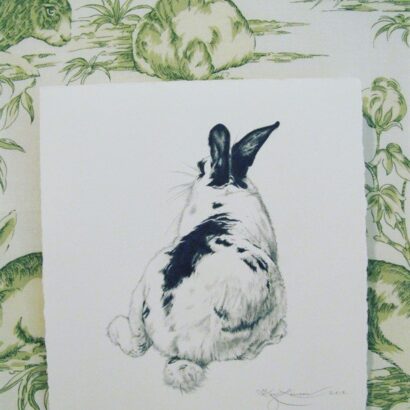 Why not use this downtime, to browse the farm blogs on our website?
Here you'll find all sorts of delights!
– Previous newsletters, written by animals on the farm that aren't me;
– Write ups on past workshops and events;
– Our Spotlight blog which – as the title suggests – shines a light on animals, staff, and volunteers at the farm;
– And lastly, Art at the Farm which introduces some of the wonderful artists that visit the farm for inspiration for their photography, painting, and digital art, or – as is the case for Kay Lawson – pencil sketches of rabbits.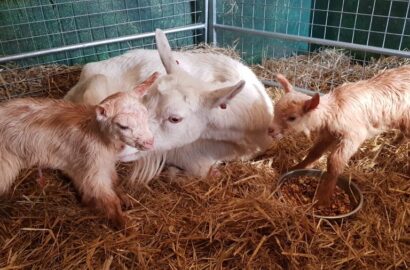 Now I should really be getting back to Bambi and Thumper. I can't leave them unattended for more than five minutes before they've knocked over four buckets, two brooms, and a hayrack, as well as annoyed every single sheep on the farm…
Stay safe and look after each other.
All my love, Abigail