All of our volunteers have different stories and different reasons for why they decided to offer their time to the farm. And we are sure so do you!
Find out more about our

volunteer roles

or

contact us

 if you have any questions!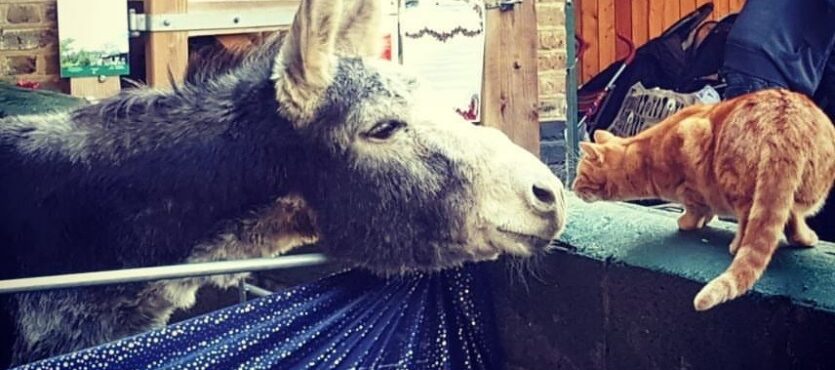 We understand that it can be very difficult to find the time to volunteer. Your life is stressful, work is never ending, and all you want to do at the weekend is stay at home and relax. Interestingly, this can be one of the best reasons to sign up to become a volunteer.
"You should volunteer at Vauxhall City Farm because  you gain great experience from working with the animals. Also the work place and people are amazing and easy to get along with." — Iyisha, Farmyard volunteer
Spending time with animals is a proven way of reducing stress and lowering blood pressure, and while it's not all cuddling bunnies and petting horses here at the farm, we do try and make sure there is a lot of that, too! 
Volunteering can aid in managing stress, anxiety, and depression, it gets you out the house, keeps you mentally stimulated, and provides you with a sense of purpose!
It's great to work with a wide range of different people of different backgrounds and ages. I really like meeting different members of the public who are always friendly and pleased to meet the animals. Rolling up your sleeves, doing some manual work, and caring for the animals is really rewarding. I find it gives me a great sense of well-being. — Anthony, Event & Farmyard volunteer
Many of our volunteers have full time jobs in offices all across London. Their reason for volunteering is that once a week they are guaranteed to spend 6 hours outside, doing physical work, which balances out the mental work they do in their jobs. 
We appreciate that you may not want to give up every single one of your Saturdays, which is why we are happy to be flexible. Regular volunteering doesn't have to be weekly, it can be every other weekend, or one weekend a month, as long as it's regular!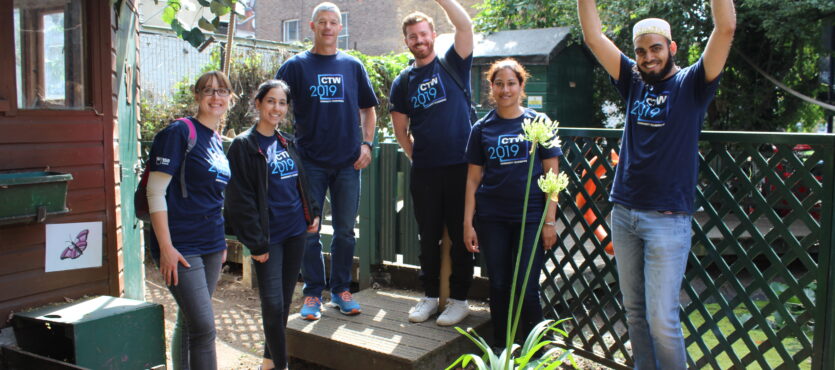 A lot of our younger volunteers (16-25) are at the farm because working with animals is where they see their careers going and they've made the smart choice of getting a head start! Are you thinking of going to University to study Zoology? Veterinary Medicine? Equine Behaviour? Ecology? Conservation? Universities will notice if you've given time to volunteer in your chosen field of study!
"It's a great place to Volunteer! Everyone is extremely friendly and you help to provide a place for the community, as well as the wider public. There are many things to do, from working on the farm to helping in the shop and cafe, which supports the farm and helps it run." — Charlotte, Café & Shop volunteer
New to the city and not sure how to meet people? Volunteering is an amazing way of meeting new people that are interested in some of the same things that you are interested in. We partner with a number of international agencies that work with students studying abroad and many of them are placed on the farm on days where they don't attend lessons. This is a great way to explore the city and make friends. 
We also get contacted by a wide range of people that have recently moved to London or are spending their summer in London, and are looking to keep themselves occupied while they are here.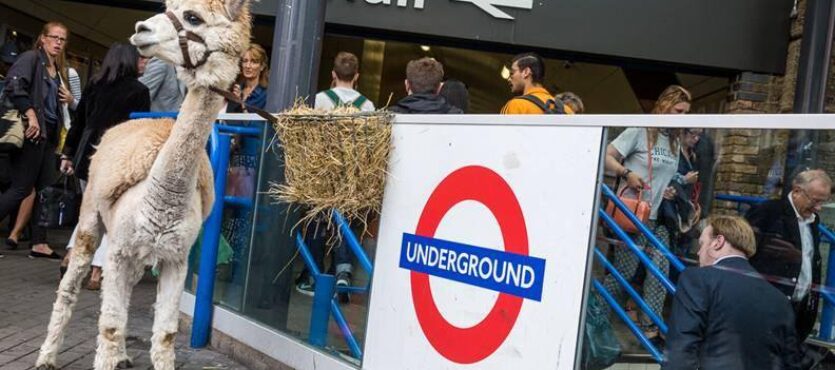 Between jobs? Another reason people volunteer is because they've recently quit their job and are either not quite ready to look for a new one, or want to keep themselves busy, while they look. We all know that gaps on CVs don't look good to future employers, however giving back to the community in your free time can give you a lot of brownie points at an interview!
"I volunteer because it offers a completely different and rewarding experience to anything else I have done." — Charlie, previous Work Experience student, current Farmyard volunteer
Looking to gain new skills or expand on your existing ones? Whether that's basic life skills such as time keeping, team work, commitment, stamina, and fitness, or skills you will be able to list on a CV, such as experience in the customer service industry, planning and running events, delivering education sessions to groups of different ages, assisting with cooking programmes, family activity sessions, food service, riding for the disabled, youth mentoring, DIY, gardening and so much more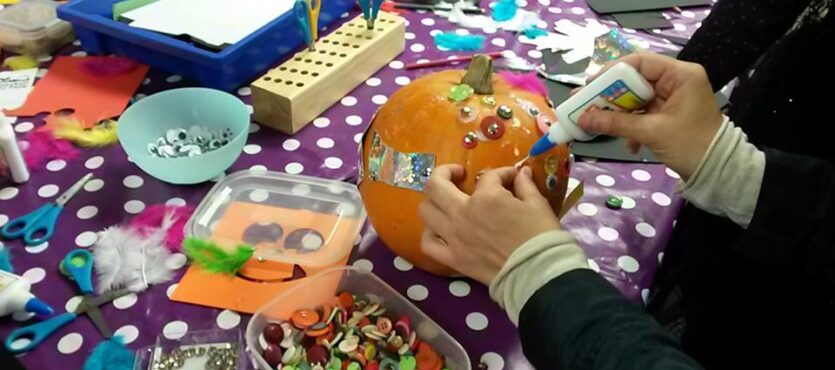 Or maybe, you just want to give something back to the community? Volunteering can make a huge difference to people around you. A lot of our volunteers simply love working with the animals, but they also indirectly support all the work we do with young people not in education and training as well as the wider community.
Some of our volunteers just enjoy helping out in the cafe, but they indirectly support covering the running costs of the farm, enabling us to do all our other work.
For some of our volunteers, chatting to 250 people at an event about rabbits is the best way they could spend their Saturday afternoon, and without knowing it, their love for our animals and the farm supports our marketing efforts in letting people know the farm exists and helping them learn about the amazing things we do in the community.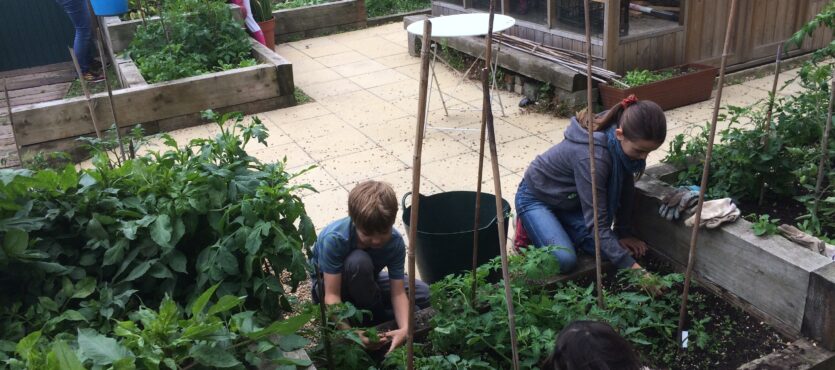 And if you want your impact to be more direct than that, we always need help running our training and support programmes and you can learn about the difference they make, by having a look at our Case Studies or simply find out for yourself! Sign up to volunteer now!
I would like to take this opportunity to thank each and every staff member who has supported R.T. at the Farm. This experience has really helped her to develop her self-confidence and highlighted her interest working with animals. With this support she has achieved a Level 1 placement at Nescot studying Animal Care, which I really don't think would have been possible without your input. Not only this, the opportunity to travel independently to a different location, work with a different range of people and animals has been fantastic. R.T. said in the car today, the people have been so lovely and friendly. Not bad from someone that is Super Shy! – K. Morley, Xavier Centre
Find out more about our

volunteer roles

or

contact us

 if you have any questions.
You may also be interested in...