December is often a quieter time of year for us; the business of summer has passed, there's no new arrivals to be born for a few months, the days get shorter and many of our programmes draw to a close… but not this time!
In December 2018 we worked alongside the Prince's Trust to deliver Get Started with Basic Horse Care to a group of 15 young people.
If you're not familiar with them, the Prince's Trust is another fantastic charity; they work closely with 11 – 30 year old's who are unemployed or struggling at school to help transform their lives. The Get Started programmes are run with a range of delivery partners (like us!) and working with the Prince's Trust the aim is to build a week long programme working on skills like communication, team working, organisation, managing feelings and building confidence.
We've worked with the Prince's Trust before to run our Get Started with Animal Care courses, but this time it was the horse's time to shine!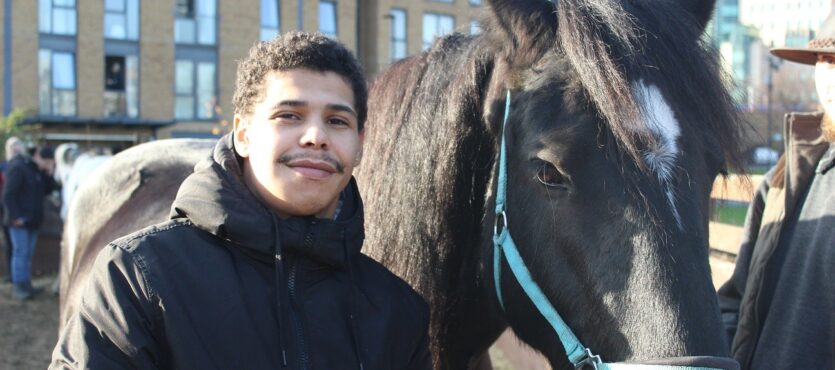 Thanks to our patient ponies and fantastic participants, we had a great week. The dry weather helped too! The young people taking part (many of whom had never been around horses before, let alone worked alongside them) took everything in their stride and got stuck in.
Mucking out was done in the blink of an eye, leaving us plenty of time get more hands on with the horses and ponies. Under the watchful eye and enthusiastic instruction of the VCF Riding Team, we had a chance to learn about horse anatomy, grooming, handling, leading and even the basics of riding. We also had the time to fit in a BHS qualification, on the Thursday we welcomed down NKC Equestrian Training and the fantastic equine vet Nicole from the RVC to teach us all about equine first aid, giving us all a First Aid for Horses qualification!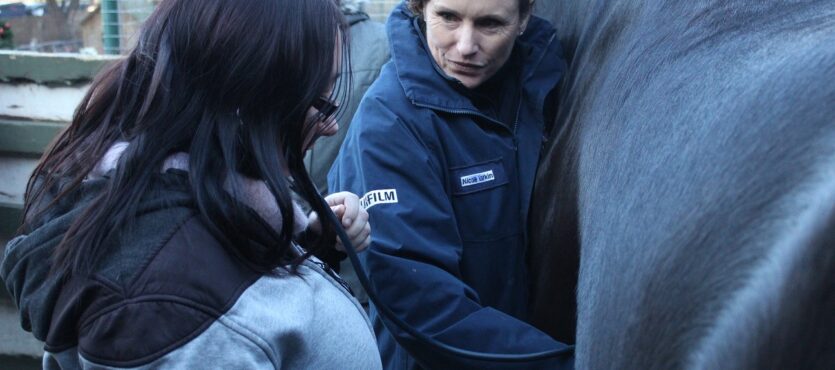 We wrapped up the week with the Celebration Event, where we invite family and friends down to celebrate our achievements! The young people who'd taken part on the programme had a chance to show off their horse handling prowess with an in-hand show in the arena, and then took the time to explain and talk through what they'd been up to in the stable yard, before wrapping up the day with presentation of certificates.
Throughout the week we've had a chance to work together as a team, a chance to learn and try new (and sometimes scary!) things. We had some wonderful speakers in from the British Groom Association and Careers In Racing, who both talked to us about the wide range of careers available in horse care and how we can achieve them. One of the main outcomes from the Get Started programmes is to help young people into work and with the support of the Prince's Trust we have our fingers crossed for all of them!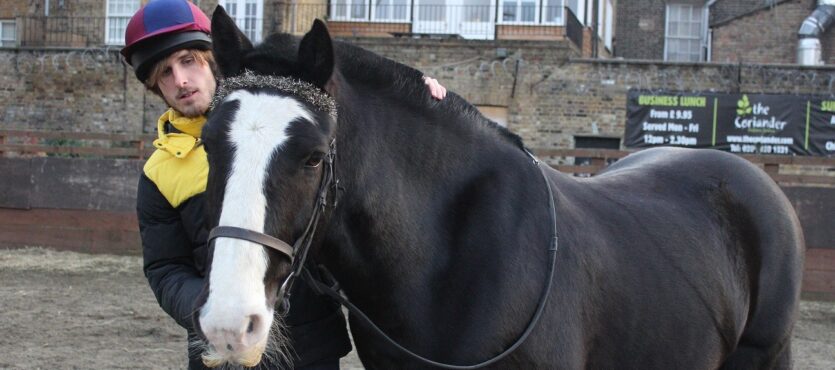 A big thank you to the Prince's Trust for running this course with us and finally a huge thank you to the VCF Riding School team, Kendra, Aimee, Alice and Beatrice, and all our wonderful horses and ponies; Billy, Molly, Sapphire, Ronnie, Digby, Lucky and Fin!