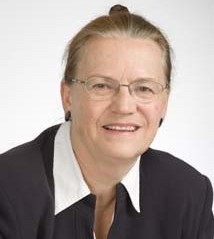 Faith Boardman, Chair of Trustees
Faith lives locally, and was asked to become the Chair of Vauxhall City Farm in 2009. She has led (and been deeply involved in) the many developments that have taken place at the Farm since then – including envisioning, negotiating, and enabling the project that provided the Farm's new modern and high-class visitor and educational facilities.
Before her formal retirement, she was a senior Civil and Public Servant. And she has had extensive experience of leading organisations, developing strategy and policy, designing services, interpreting legislation, and improving the quality, efficiency and Value for Money of services to the public. She also brings extensive experience of HR and staffing matters (including a spell as an HR Director of UK-wide Customs and Excise).
She has been a Chief Executive of 4 major public services employing thousands of staff. Three of which were UK-wide (concerned with Tax and Social Security/Work and Pensions) – and the last of which was CEO of Lambeth Council (which "on her watch" improved from being rated as one of the worst 11 Councils in the UK to being middle ranking.)
She came to love Lambeth and its surrounding areas, with all the diversity, energy, and challenges that it brings. And continues to serve the area in a number of other ways since her formal retirement – including as a Non-Executive Director of King's College Hospital; an independent adviser to the Metropolitan Police; as a Board member and treasurer of VauxhallOne Improvement District; and as a member of the Whitehall and Industry Group.
She loves children, gardening and green spaces, animals, good food, good music, good art, and good company, which – when put together – sum up the Farm!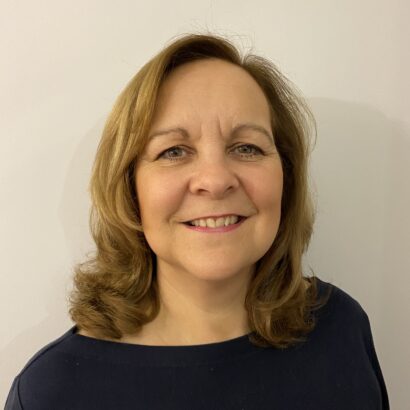 Alison Ewen - Vice Chair of Trustees

Alison is a former nurse and midwife, who has lived locally for over 30 years.
Alison started volunteering at the farm in 2004. She trained as an RDA (Riding for the Disabled Association) instructor in 2006 and continued teaching until 2014. During this time her main role was organising and instructing at RDA lessons, but she was also instrumental in fundraising so that disabled children could have access to one-on-one lessons at the farm.
Alison has seen the benefit of interaction with horses for disabled children, whether that be through riding or stable management. She believes that all disabled children should have access to riding lessons and continues to assist the RDA by chairing Vauxhall City Farm's Riding Advisory Group and representing their interests as a trustee of Vauxhall City Farm.
Alison is a learning support assistant at a local nursery school, working specifically with children who require additional help.
Alison's other interests are walking, travelling, sewing and she also enjoys visiting art galleries.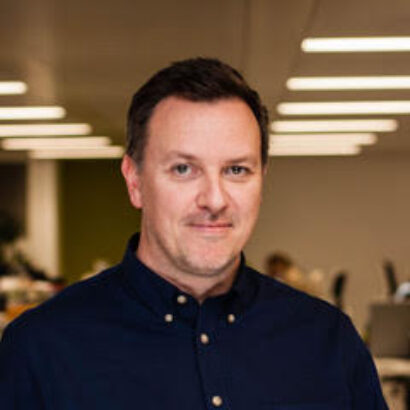 Glen has lived in Lambeth for over 15 years and was a keen visitor to the farm even before he became a Trustee.
He has over 20 year's experience in Human Resources, Change Management and Organisational Development. Specialising in the Not for Profit, Innovation, Public, and Education sectors his leadership and expertise has led to organisations he has supported through transformational change and employee engagement obtaining a number of awards, including IiP Gold (Champion) through to Sunday Times One to Watch.
Glen has an MA in HRM and Organisational change and is currently People Director at the International Institute for Environment and Development, an independent policy research institute.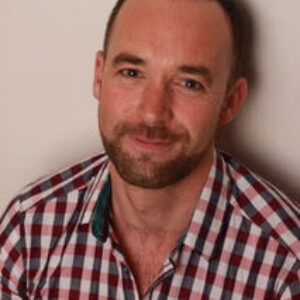 Nigel Campbell is Chief Marketing and Engagement Officer for the Zoological Society of London (ZSL), London and Whipsnade Zoos.
Nigel has a successful track record delivering award-winning media, engagement and marketing campaigns for high profile charities in sectors including visitor environmental conservation, mental health, innovation and design.
Nigel worked for the BBC as a presenter and producer in local radio, before starting an in-house career in the charity sector as Chief Media Officer for Greenpeace International in Amsterdam followed by a role leading media for the Design Council and then Associate Director of Communications for a mental health charity, where he was responsible for award-winning public awareness and engagement campaigns.
Away from work, Nigel is a cellist in the Lambeth Orchestra, and has just trained as a volunteer tour guide for visitors to the Van Gogh House in his Stockwell neighbourhood.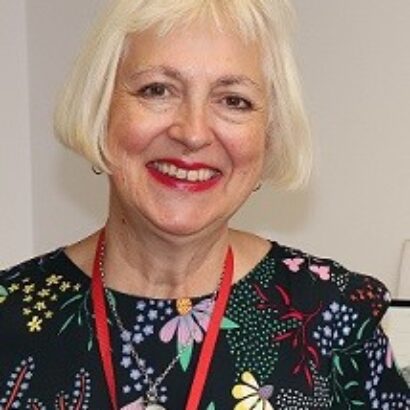 Alison Mohammed - Trustee 
Alison has been a Trustee of the Farm since 2012, and sits on the Riding Advisory Group.

In her day job, she is Director of Services at Shelter, responsible for a network of advice, support and legal services across England, as well as a national helpline. She has always been convinced that everything starts from home; that having a home means so much more than a roof over your head – it means safety, security, the chance to put down roots, the chance to flourish. She saw this in her previous roles in the fields of mental health and learning disabilities and sees it now every day at Shelter.
She is particularly interested in co-production, access to justice, and organisation development, chairs Shelter's safeguarding panel and Change Board, and is currently involved in work to change organisational culture.
Alison joined Shelter in 2015 from Rethink Mental Illness where she was Chief Operating Officer. Whilst there, she had responsibility for a broad range of 230 services and co-founded the National Suicide Prevention Alliance. Previously she was Assistant Director for Mencap.
Alison's interests include choral singing, hill walking and generally being outside.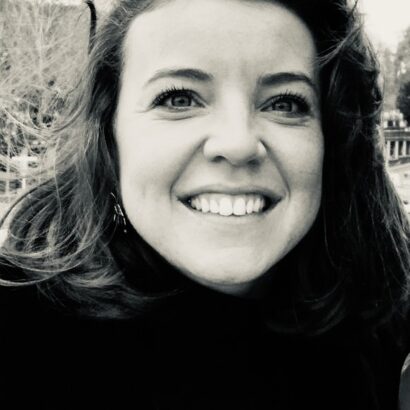 Amilia Rappak - Company Secretary
Amilia has been a Trustee of the Farm since January 2020 and is also the Charity's Secretary.
Born and bred in South London, Amilia has been involved with Vauxhall City Farm since she was a little girl. Her love for animals was nurtured at the Farm in the 80s, where she first learned to ride on the beloved resident Donkey, Jacko.  
Amilia brings to the Farm over a decade's experience as a lawyer. Having trained with an American law firm in the City of London, she subsequently moved into entertainment and events, working with Time Out Magazine; Amilia has always had her finger on London's pulse. She is currently working for the biggest live events company in the world. 
Amilia's multi-national background and exposure to various cultures from a young age means she fluently speaks several languages and has lived and worked in France, Syria, Lebanon, Singapore and Poland.  
Her globe-trotting travels for both work and adventure have always afforded Amilia a diverse and energetic point of view, which she actively brings to the Farm to uphold her long-standing commitment to the principles on which Vauxhall City Farm is founded.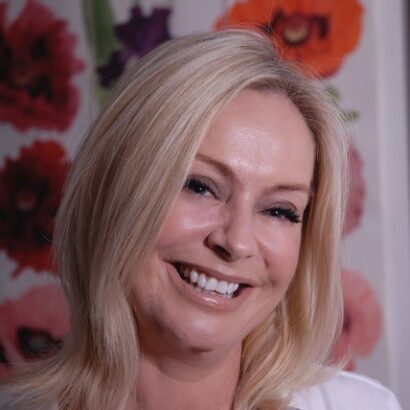 Samantha Norman - Trustee 
Samantha Norman is a journalist and novelist whose long career as a television- presenter, encompassed virtually every subject and every channel from the BBC to ITV, Channel 4 and MTV via news, light entertainment, chat shows, sport, travel and music.  Latterly and for several years, she was Tony Benn's interviewer of choice for his "Audience with" series for Clive Conway Productions.
A passionate advocate of the charitable sector she has volunteered at the former Kids Company, and for many years was a voluntary fundraiser on the fundraising committee of the charity "I Can".   Her interest in horses and concern for disadvantaged young people led her, inevitably to Vauxhall City Farm which, she says, feels like a natural home, and where she is often to be found playing with the Shetland ponies.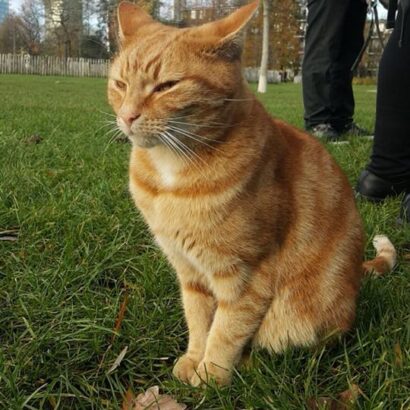 Stuart is VCF's treasurer.  In his day job, Stuart is a Finance Director at St James, part of the Berkeley Homes Group.  He is a qualified Chartered accountant who earned his 'spurs' at Price Waterhouse Cooper.  He is a keen sportsman including playing semi professional rugby.  Stuart is often to be found spending his time with his young family. In his spare time he likes to travel, experiencing new places and other cultures.
If you are interested in joining the Vauxhall City Farm Board if Trustees then please contact us with some information about yourself, your skills set, and why you would like to become a trustee at Vauxhall City Farm. 
You may also be interested in...