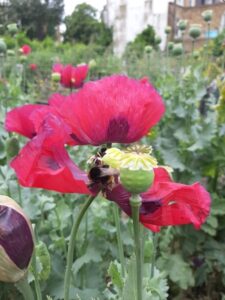 September is one of our favourite months on the farm with the late bedding plants giving us a last burst of colour and the
fruit trees heavy with ripening fruit and the animals getting ready for the rich autumn days ahead.
Much of the activity on the farm has continued to be shaped by Covid-19, but we're happy to report that the farm has had a busy summer with our popular Summer Club and Get Started in Animal Care attracting record numbers of young people.
With things gradually returning to normal the stables have been spruced up and will soon welcome our new horses. Look out for information on riding lessons and grooming courses.
Work on the community garden continues and if you want to learn about growing vegetables from seed do pop along to the farm on Wednesdays or Fridays and our gardener Deborah will be on hand to help you. Once you've planted your seeds you can take them home and enjoy your home grown vegetables.
But first some fantastic news…..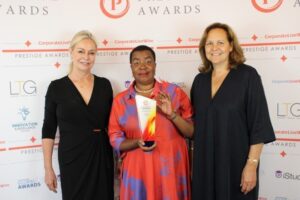 We are delighted that Vauxhall City Farm won the 'Farm of the Year' Prestige award for London & South East. The award recognises small and medium-sized businesses that have proven to be the best in the market over the past 12 months.
Monica Tyler, our CEO was thrilled with the award and said: "After the challenging year that we and many other small businesses have been through this award shines a spotlight on the important role Vauxhall City Farm plays in providing education and recreation for local people. If there's one lesson, we have all learned over the last few months it is that green open spaces enhance our health, well-being, and life chances"
Monica, along with trustees Alison Ewen and Sam Norman collected the award at a ceremony in central London in July.
Educational workshops – 10% discount for schools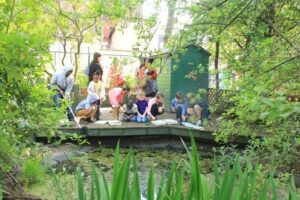 The Vauxhall City Farm Eucation Team would like to welcome the new school year with 10% off workshops during September.
We offer a range of activities for schools including our ever popular 'Meet the Animals' workshop. The workshop includes a self-guided tour as well as the opportunity for children to get up close with a variety of our smaller farm residents as they learn about each animal. Our workshops are adaptable and can be tailored to include more specific topics on request.
To take advantage of our 10% discount please contact our education team here or at: education@vauxhallcityfarm.org.
Career opportunities for 16-25 year olds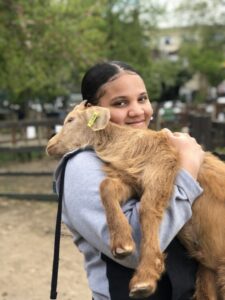 We are supporting the Government's Kickstart Scheme to help young people get training and into work. For more information on Kickstart click here.
Paid placements at the farm are available for 16-25 year old's interested in a career in hospitality, customer services, administration and equestrian services.
Running for Vauxhall City Farm – The London Marathon
We are delighted to announce that Sean Ellis, Chairman of St James, St. William, Berkeley Homes Eastern Counties will be running the London Marathon in support of Vauxhall City Farm. We have just renewed our charity partnership with the St James Group and look forward to our continued community work.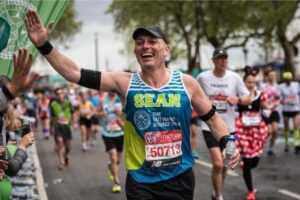 To support Sean and Vauxhall City Farm please head here.
Book Launch – 11am, Friday 29 October 2021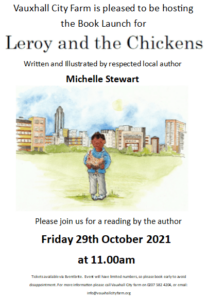 Vauxhall City Farm is pleased to be hosting the Book Launch for, 'Leroy and the Chickens' written and illustrated by respected local author Michelle Stewart.
Join us for a reading by the author on  Friday 29th October 2021 at 11.00am
Tickets available via Eventbrite. Event will have limited numbers, so please book early to avoid disappointment. For more information please call Vauxhall City farm on 0207 582 4204, or email: info@vauxhallcityfarm.org
New Trainees
We've welcomed three new trainees and are really looking forward to their input on the farm during September. Our traineeship programme is in-line with the current government guidelines, offering 70 hours training for young people who are not in education, employment or training. This programme is for those wishing to explore work in the animal care industry. This valuable experience bolsters young people's employability, whilst giving us a few extra hands around the farm too.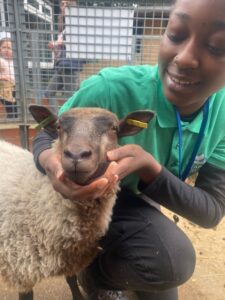 If you wish to find out more about a traineeship on the farm please contact our
education team or contact your local training agency/provider to help facilitate.