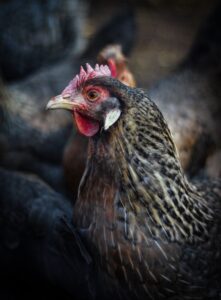 Anthony Edralin is 36 years old and works as a Cost Analyst at Sky TV. His work, leisure activities and family sure seem to keep him busy!
Apart from photography as a hobby (with the occassional children's birthday party and some portrait commissions), he also designs and sells t-shirts in his free time and is into health and fitness. Anthony casually mentions having done a couple of half marathons, duathlons as well as recently winning his first amateur boxing fight!
Anthony was born in London and still lives in the city, currently in Putney, with his wife and his 4 year old twins.
His twins are the reason he discovered Vauhall City Farm. A friend of Anthony's knew that his children loved their visits to other farms they had been to outside of London and told them about the wonders of city farms, right on their doorstep!
'It's not everyday you get to take pictures of beautiful animals especially being so close to them, so I was excited to get to go down with my Canon and favourite 50mm lens (great for middle for portraits and street photography).'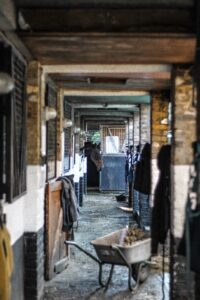 City farms are still one of London's best kept secrets and the best thing you can do to try and change this, is to tell your friends about your visit to a city farm or post about it on social media and share the joy that seeing animals in the city brings!
Anthony says he thinks his favourit animals at the farm were 'the alpacas as they were so friendly and have such great character (one of them looked like Rod Stewart!).' but he also loved the hens and turkeys, as they are such 'weirdly beautiful creatures'. Which is a much nicer way of describing Trevor than he gets from many of our other visitors. 'Why is his brain on the outside?' being one of the most asked questions at the farm!
Anthony favours street photography, however also loves taking pictures of his children, catching them in the moment as a great way to practice photography, while capturing memories!
See more of Anthony's photography on Anthony's instagram page (anthony_victoryldn)