Right at the beginning of February, Storm Ciara blew the alpaca's roof off their stable.
This was devastating to our charity, and little did we know at the time that we had many more storms to weather in 2020, literally and figuratively.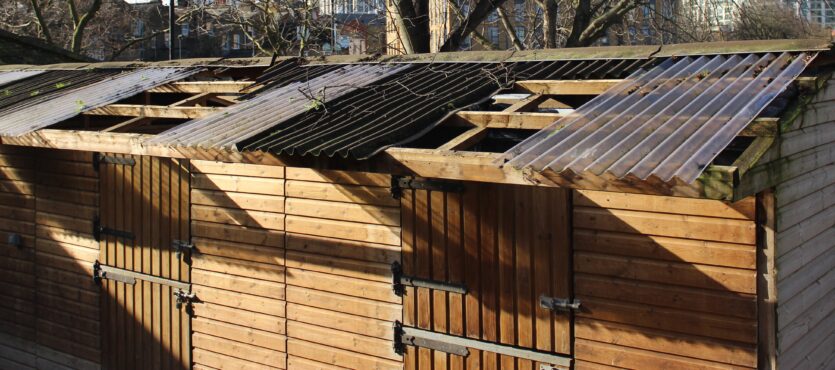 We asked for help with financing the repairs, and we were touched by the support shown to us and our animals and truly humbled by over 200 individual donations made against the Raise the Roof Appeal, exceeding our fundraising target!
But as everyone is aware, February 2020 was a very different time, and while we were now able to pay for the repair, we suddenly couldn't find any company able to carry out the work, because of COVID-19 regulations, and so the long wait began.
We are thrilled to have finally been able to repair the roof, and that Councillor David Amos visited the farm to do the honours of officially re-opening the alpaca stable, on behalf of the local community that helped re-build it.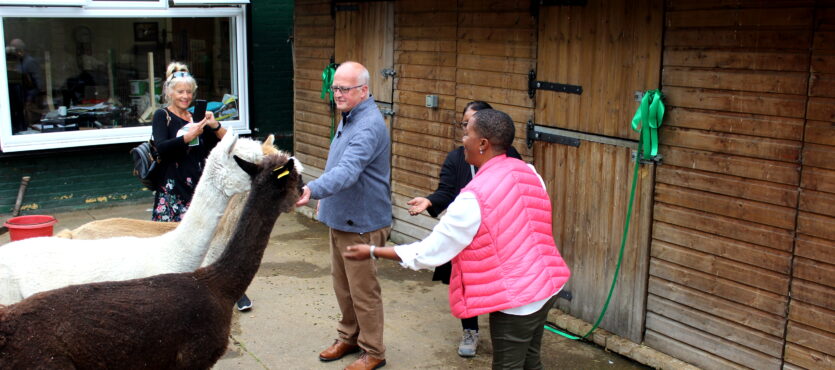 Before cutting the ribbon, David Amos shared a few words:
"It's a delight to be here on behalf of Jon [Jon Davies], Jo [Joanne Simpson}, and myself as the three local councillors. We represent a fantastic ward called Prince's Ward. There are many great things about it, and one of the top highlights is Vauxhall City Farm.
We, just like the local community, were devastated when we heard about what happened to the roof, and as ever, the city farm and the community stepped up!
I encourage people to keep contributing. It's great that this city farm is open again after the start of the pandemic. [Vauxhall City Farm] plays such a vital role, not just to the immediate local community but right across London and beyond.
This gives me the opportunity to thank the farm, the staff, the volunteers, and all the community who support Vauxhall City Farm.
Lots of tricky times ahead and we can use this opportunity to show that you are still on the move, still going, still providing a fantastic local service. Anyone who would like to continue to contribute in any way I'm sure will be welcome by the city farm."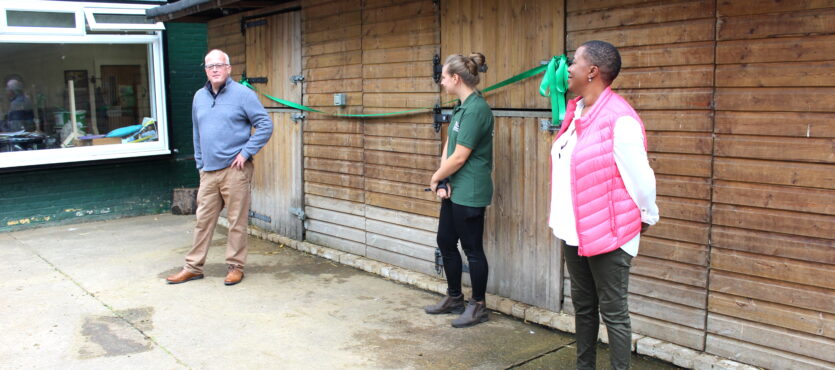 "I should say officially that I wish the new roof well, health and happiness and [hereby] declare the roof re-opened!" – – Cllr David Amos
Vauxhall City Farm would once again like to thank everyone who donated, and give special thanks to our friends at the Eagle for bucket shaking for the Farm at all of their events; Our local councillors for their ongoing support of our mission; and John Lewis Partnership, for their generous donation which put the fundraiser over the target.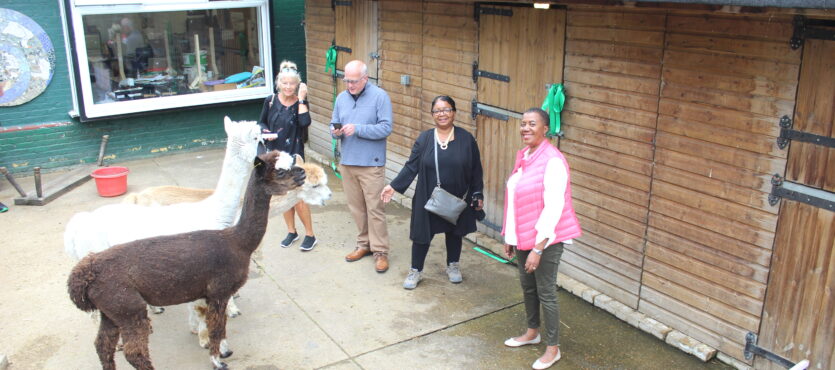 In attendance (l-r) Rosi Prescott, Representative Deputy Lieutenant for the London Borough of Lambeth; Councillor David Amos; Colleen Harris Chair of the Greater London Lieutenancy; Monica Tyler, CEO Vauxhall City Farm