Are you bored of all the offers for romantic spa trips and meal offers for two, or alternatively the single events that promise that you will meet your special someone this Valentine's Day Weekend?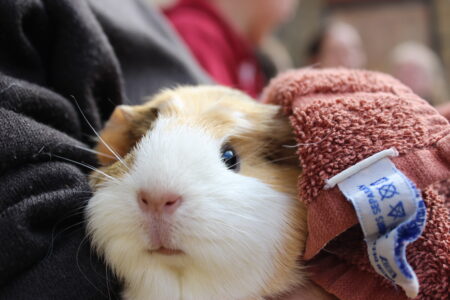 Why not spend the weekend at the farm, feeding a goat, stroking a bunny or holding a guinea pig?
Whether you are currently in a relationship, looking for that special someone, or happily single really doesn't matter to our animals. All our animals want is for you to be nice to them, and give them a cuddle!
So if you are looking for a weekend activity that doesn't include greeting cards and overpriced roses, head on down to the farm!
As well as giving you the usual chance to stroke our friendly goats & sheep, and feed the pigs & alpacas, we will also be running Cuddle Corner, where you can meet some of our smaller animals up close and personal
Saturday 16th February, 11am – 3.30pm
Sunday morning 17th February, 11am – 1pm