Déjà vu – I'm seeing two! (November 2020)

After closing the farm in March to ensure the safety of our visitors, staff, volunteers, and animals, and finally having been able to re-open to the public at the end of July, after the first lockdown, the last thing we wanted to do, was write to you about a second lockdown… But sadly, certain things are simply out of our hands. And hooves. And paws. And claws…
So we'd like to hand over to Chief Executive Monica Tyler, to share the news.
Dear Friends
Vauxhall City Farm had to shut its gates again, in accordance with government guidance. 
Vauxhall City Farm relies on donations from visiting public and income generated through our bookable services. The latest announcement of this second lockdown, is very challenging for the farm, and threatens our continued survival.
We will do everything in our power to keep the Farm going, aiming to still be here for the community, when the world returns to normal, but we know we will not be able to do this without your support.
If you are able, please help #SaveVauxhallCityFarm by donating as generously as you can, and by spreading the word about our emergency appeal.

A donation to our emergency appeal #SaveVauxhallCityFarm will go some way to ensuring that after this crisis is over, Vauxhall City Farm will still be here to serve our community. Thank you. 
Stay safe, and take care of each other.
Yours
Monica Tyler, Chief Executive

While we completely understand that it does not replace being able to visit the farm six days a week, we hope watching Vauxhall City Farm TV will go some way of keeping you and your children connected with the animals and the going ons here at the Farm, while you stay home, and stay safe!

And while we're on the subject of Vauxhall City Farm TV – and I hope you will indulge us reminiscing for a moment – you can visit the site and access an exclusive video of Their Royal Highnesses, Prince Edward and Sophie, Countess of Wessex feeding Tom, Ben and Jerry – our alpacas.
This video was filmed when the Earl and Countess of Wessex visited Vauxhall City Farm on the 1st October 2020 to see the farm's community engagement programmes in action, joining staff, volunteers, local residents, and schoolchildren as the farm marked the start of Black History Month.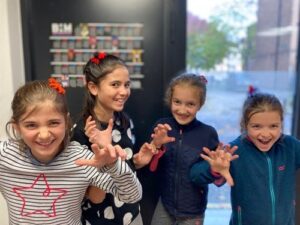 Another thing we are fondly looking back on is the Halloween Half Term! We've had a fantasticly spooky and educational Half-Term Club, learning about owls and bats, understanding spiders and the role they play in our ecosystem, carving pumpkins, and writing and telling ghost stories, with 64 individual children attending one or multiple days.
Head over to our Farm Blog to see some of our favourite photographs from the week.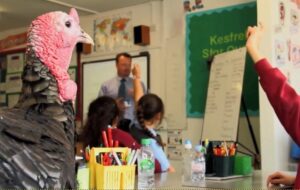 We are excited to be carrying on our After School Club, in conjunction with Team Up.
The programme will move online in accordance with lockdown rules, and kids will continue to make their progress in maths, as planned.
Please contact us to register your interest to attend the after school programme next term, starting 2021.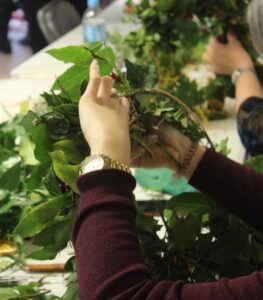 Every year, festive wreaths handmade at Vauxhall City Farm, have brought the joy and scents of Christmas into people's homes. This year has been challenging in many ways, for many of us, and we have no doubt that Christmas, too, will be unlike the festivities of previous years.
Unable to run our ever wreath making class at the farm this year, we want to try and help you keep to your traditions, even if the practicalities work slightly differently. We have come up with the next best thing: DIY Wreath Making Boxes!
Head over to our website to book yours now, ready for delivery November 16th onwards!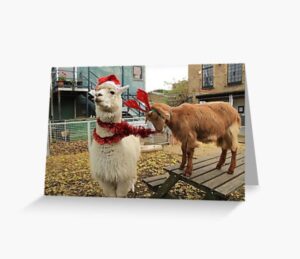 One easy way to support us:
With current Covid-19 regulations, many of us will not get to see our loved ones the way we normally might at Christmas time
Christmas cards do not make up for this, but they do help to let people know you're thinking of them. Head over to our RedBubble shop to see our latest Christmas designs.
 
Another great way of staying connected with your loved ones, as well as with your favourite farm animals here at Vauxhall City Farm, is social media! Follow us on Twitter, Facebook, Instagram, and subscribe on YouTube.

Until we see you next, we hope that you will stay safe, and we will do the same.
Lots of love
The Polish Chickens
Celine (and Tina), Rhianna, Justin, Ariana, Whitney