Steph Habeshis (34) was born and raised in North London (of Cypriot origin) and discovered the farm while he worked in the social media team at The Royal Horticultural Society – during one of his regular lunchtime walks. Steph says he loved looking at the animals in the farm – "great for wellbeing and recharging the mind after lunch."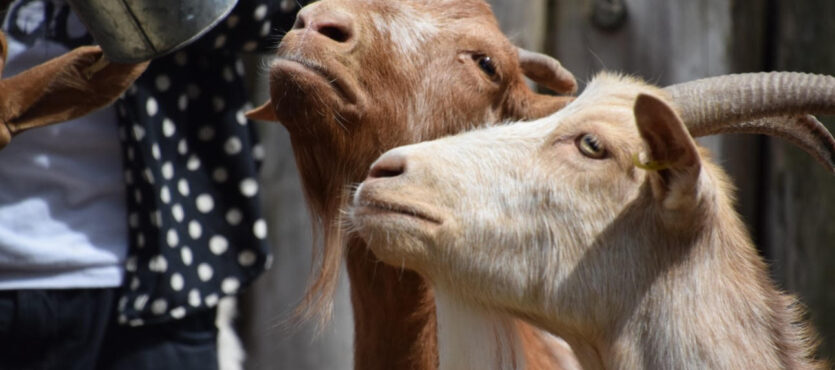 Steph goes on to explain "I loved being able to see animals in an urban surrounding on my lunchbreaks; it's the perfect place to escape to and get some time away from the desk. I took my wife Xenia to visit one weekend (she's obsessed with goats) and it was amazing to see all the great work the farm does for the community and the amount of positivity from the volunteers."
While photography started off as a hobby during Steph's travels, he has found himself focusing more on it in recent years, completing an online photography course, and doing freelance work for Sports Charity, Football Beyond Borders, Cypriot Community events in London, birthday parties and even a wedding!
Steph currently works as Head of Marketing for didofy, a start up Pushchair company, and keeps himself busy with a wide array of hobbies. He's an Arsenal Season Ticket holder, music and houseplant lover, foodie, poet – of course freelance photographer – and on top of this has recently taken up a new hobby: Up-cycling beer cans with succulents, propagated at home. Follow @beergardenplants on Instagram if you want to learn more about that!
His favourite animal at the farm – a tough choice as he admits himself! – has to be alpacas, Tom, Ben, and Jerry, because they look so cheeky! As just like many other adults visiting the farm, Steph also never realised that Turkeys "looked so weird in real life."
Steph uses a Nikon 5200 and his favourite subjects to photograph are Brutalist architecture, Nature and Wildlife. Follow @Lifeofsteph1 on Instagram or visit Steph Habeshis Photography to see more of his work!