Stacey Strachan started volunteering for Vauxhall City Farm in 2019, after she fell in love with alpacas on a trek in Scotland and simply had to find some living near her. We featured Stacey in our spotlight blog, learning about her love for the farm, the alpacas, and running.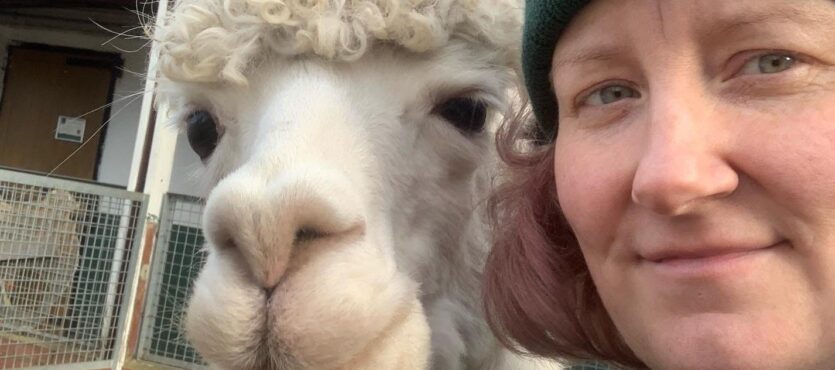 Stacey had originally planned to run the Big Half and the Hackney Half to fundraise for the farm, before also signed up for the Royal Parks Half and Tough Mudder.
Stacey successfully completed the Big Half before the pandemic. Due to the global outbreak of COVID-19 all her other plans have been rescheduled until later on in the year.
Not willing to simply sit at home and give up on her fundraising plans, Stacey has signed up to the #TwoPointSixChallenge, and will be completing a Local Landmark Challenge, as well as doing 26 laps of the Vauxhall City Farm riding arena, with her best beloved alpacas Tom, Ben, and Jerry, in what we've been fondly calling… ALPACA LAPS NOW.

You can donate to Stacey's fundraising efforts on her Fundraising Page, you can follow #AlpacaLapsNow on Sunday 26th April between 10am and 2pm, to check in on Stacey and the alpacas, or if you've been inspired, you can start your own fundraiser for the farm!
Need some more ideas? Head over to our Fundraising from Home page, for creative ideas you can do in your pyjamas!