Perrigo Company plc cycled from Statford over to South End on Sea to raise money for Vauxhall City Farm.
8 intrepid Perrigo staff members got sponsored to ride 40 miles from their London office to South End on Sea, where after half a day of cycling they stopped off to enjoy a well earned beverage and food.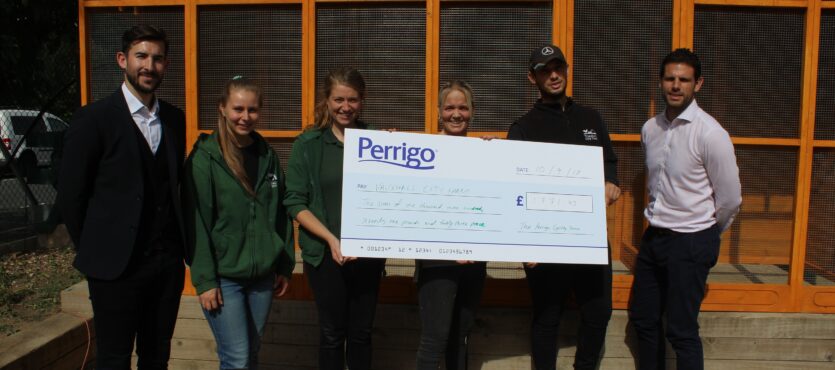 Sam and Simon came down last week to drop off the cheque, which was large in many different ways! They raised an amazing £1771.43 for Vauxhall City Farm and were happy to pose with some of our staff and volunteers, in front of our newly built aviary!
Thank you so much to everyone from Perrigo who donned their lycra to support the farm! It means the world to us!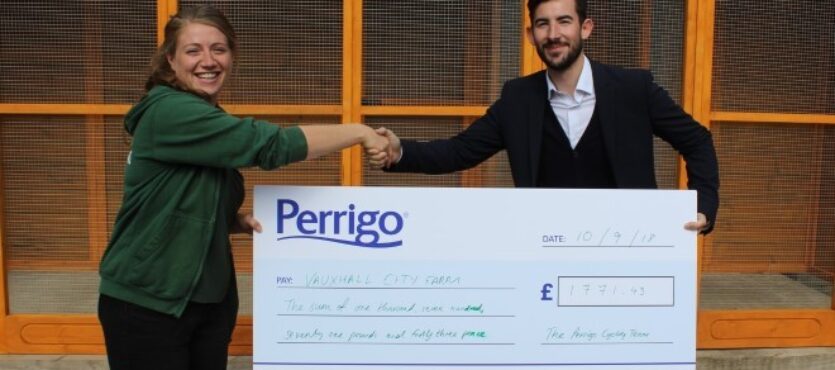 Do you think your organisation could support Vauxhall City Farm?
Check out the many different ways in which you an support us!