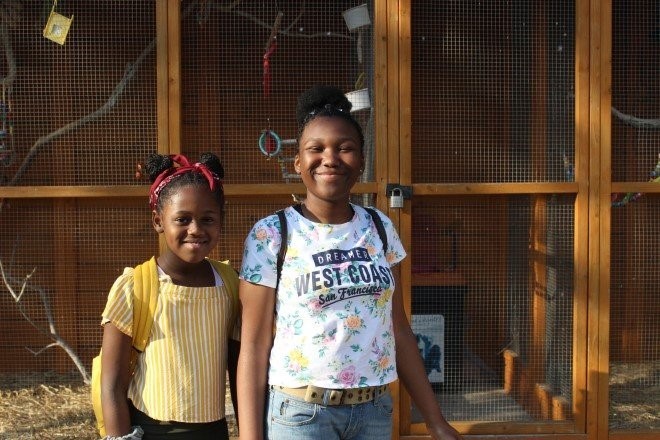 It's October and the farm is as busy as ever. Our new scarecrow, while he doesn't keep away any birds, is here to mark the start of autumn and we have an action-packed schedule of youth events to come.
October is also Black History Month, a time to celebrate the history and achievements of black people across the UK.
While we still have greenery on the farm, come join us on Wednesdays and Fridays for gardening sessions with our gardener Deborah. Kids can help us plant seedbeds in the garden area or bring some home to grow themselves!
End of Summer Staff Party
On September 24 we held our end of summer staff party where we reflected on past achievements and looked forward to a strong future. We celebrated our employees who have gone above and beyond and were awarded for their service.
Chris Platt, our education manager, was awarded employee of the year. Henry Ashwin was awarded volunteer of the year, marking his 2nd year of service on the farm. Jadzia Biegun was awarded sessional of the year. Sophie Howard was awarded for her 5-year anniversary, the longest serving employee on the team. Congratulations to all of our employees, volunteers, and sessionals for going above and beyond every day. We appreciate every job done on the farm.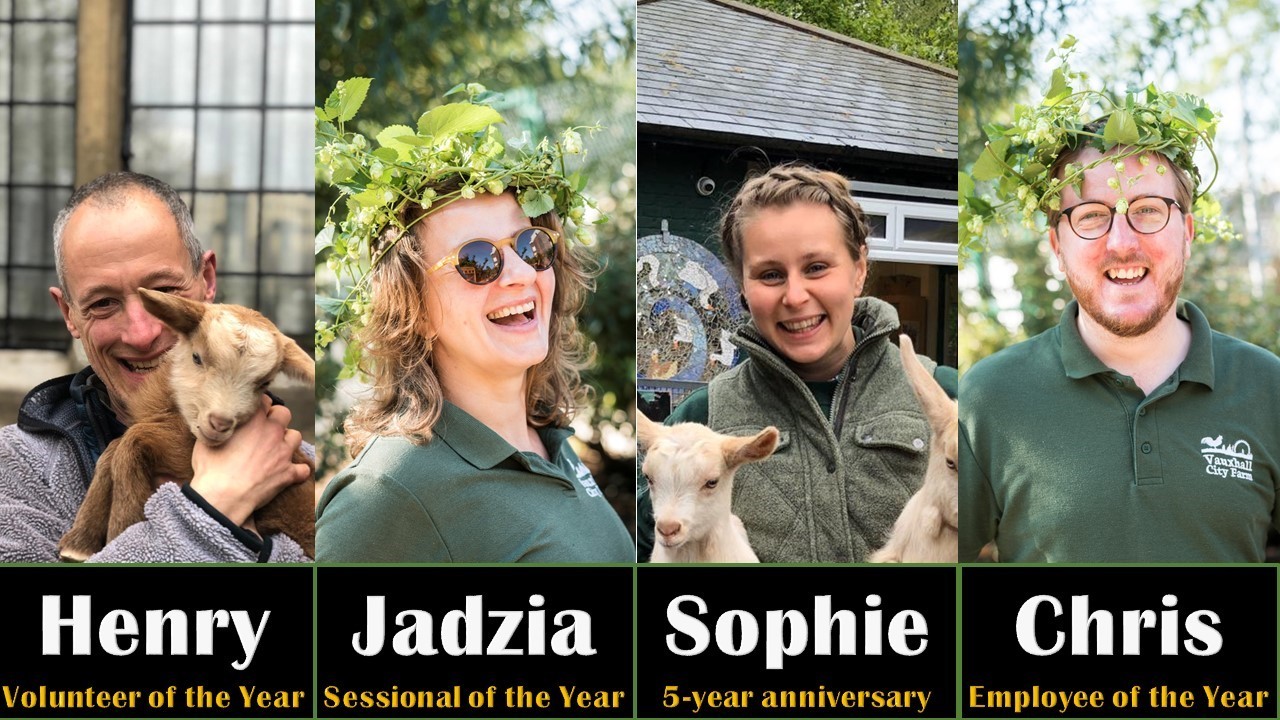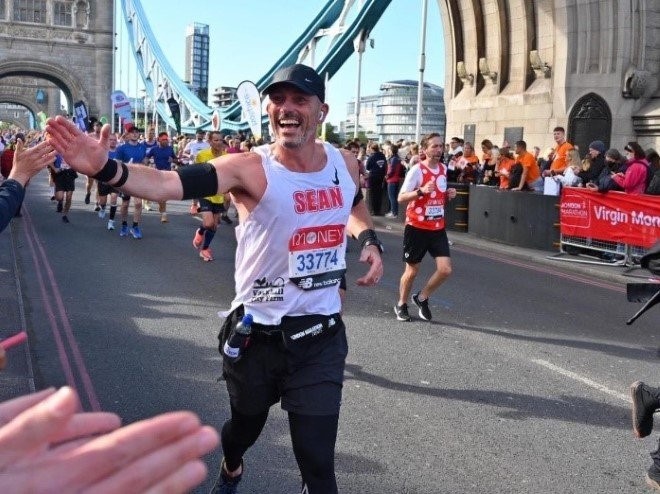 Running for Vauxhall City Farm – The London Marathon
Sean Ellis, Chairman of St James, St. William, Berkeley Homes Eastern Counties ran the London Marathon on Sunday in support of Vauxhall City Farm. We have just renewed our charity partnership with the St James Group and look forward to our continued community work. Read more about his experience and donate here. Donations close October 30. Anything you donate will be match funded to the Berkeley Foundation so please give generously.
Leroy and the Chickens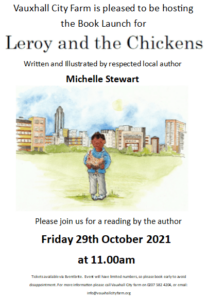 Vauxhall City Farm is pleased to be hosting the Book Launch for, 'Leroy and the Chickens' written and illustrated by respected local author Michelle Stewart. Book Launch – 11am, Friday 29 October 2021
Join us for a reading by the author on Friday 29th October 2021 at 11.00am
Tickets available via Eventbrite. Event will have limited numbers, so please book early to avoid disappointment.
Copies are also available for purchase in the café.
Halloween Half-Term Club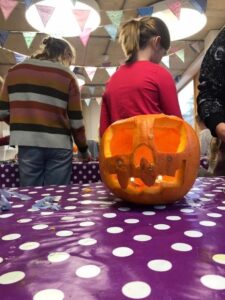 We are happy to announce that our October Half-Term Club is back! And it's all based around Halloween! We will have space for 15 children (split into 3 groups of 5) on each day of the half-term, with activities being specifically designed for 7-12 year olds.
It will allow children to get involved in many aspects of the farm and take part in some spoooooky activities based around the year's most frightening holiday. It's a real opportunity for those taking part to increase their knowledge of animals, nature and the environment whilst developing their artistic, personal, social and practical skills.
Tickets are selling fast so book your spot here
Current Projects
Riding: This autumn we are starting work on rebuilding our team of horses and staff, and planning our new programme. We hope to be fully open by early spring 2022 with a full programme of accessible sessions for disabled people, courses and lessons for novice and advanced riders, and a range of activities for children.
Roofing: On September 20, our roofing project started. We are repairing our roofs above our horse stables to provide a safer and more comfortable home for horses once they arrive. We anticipate the stable roofing finishing on October 25. Following the completion of our stable roof, we will begin working on our office roof, entrance roof, and our small animal pen roof.
Garden: Recently, we've had a number of volunteers clearing out and levelling our garden. Towards the end of October we will begin early stages of construction, laying out paths and defining garden areas. We will continue work through the winter and spring and have an anticipated programme start date in September 2022.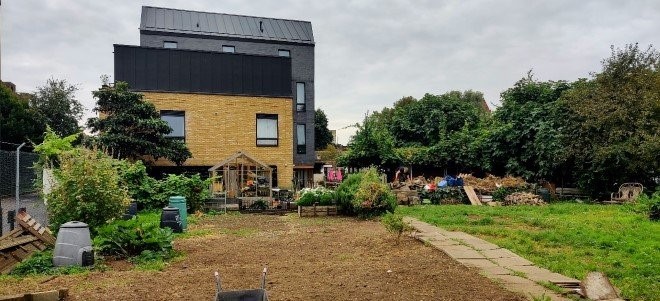 Looking to get involved? Volunteer projects can help us further our garden project as well as renovating our horse stables. Consider leaving a donation and follow us on social media.