Huddle round and keep warm (November 2019)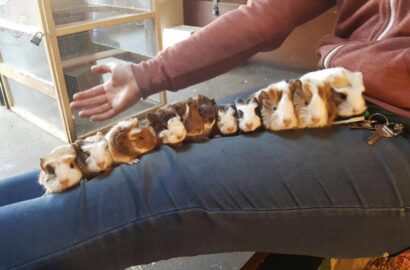 Hi! I'm Mushroom, one of the many guinea pigs at the farm.
Halloween is now over, Christmas is far away, and November stretches on, looking bleak at times, with its bad weather and low temperatures… But there are so many fun things this month!
Chestnuts, pumpkins, hot water bottles, and snuggling up with your loved ones are just some of the things that make November brilliant! Here's some others: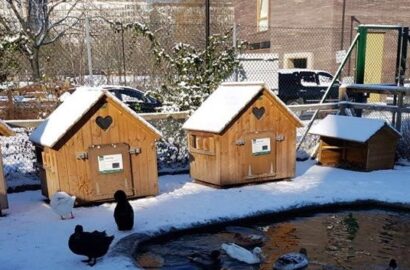 This month we are running the last Urban Roots sessions of the year. After November our Young Farmer's Club will be closed until Spring 2020, so make sure you BOOK NOW.
Put on a pair of extra thick socks and a woollen scarf and learn all about what it takes to look after the animals and plants at the farm when it gets colder, because farming happens all year round, not just in Summer!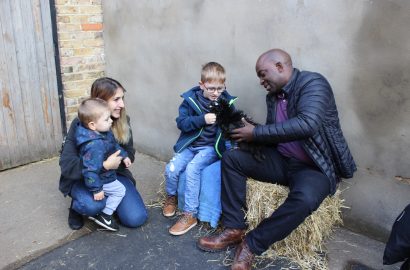 Cuddle Corner – where you can meet me and my friends up close and personal – will continue to run at the farm, on Saturdays and Sundays in November and December.
However Cuddle Corner may not run on days that are too cold for us small animals to be outside for long, or when it's raining heavily, so please check the weather when you plan your trip to the farm, to avoid disappointment.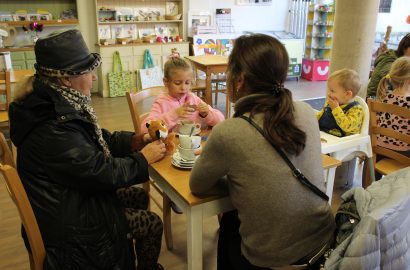 When visiting the farm, please be aware that The Old Dairy Café has switched to it's winter opening hours.
The café is open on Saturdays and Sundays only, 10.30am – 3pm.
Front of house service: Sandwiches, hot and cold drinks, snacks & cake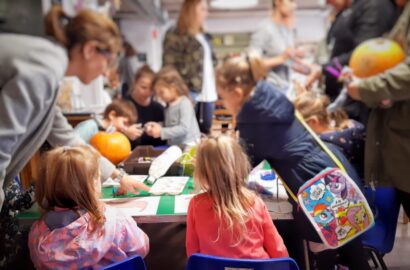 Halloween may be over, but we had such a brilliant time! We wanted to thank everyone who came to traipse the Terrifying Trail across the farm, and create Creepy Creature Craft in The Old Dairy cafe.
Head over to our Farm Blog to see some of our favourite photographs of the day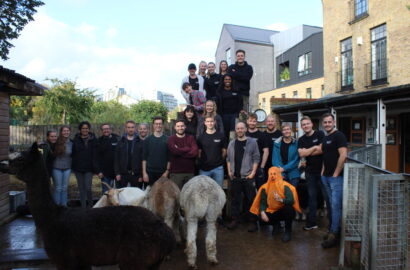 We had teams from Endeavor and Network Rail in October helping with farm maintenance, family activities, and getting the farm decorated for Halloween. The October Half Term itself was supported by volunteers from the Department for Business, Energy & Industrial Strategy. We are so happy that corporate support has continued, despite the dip in temperature.
Book in your team for a Corporate Challenge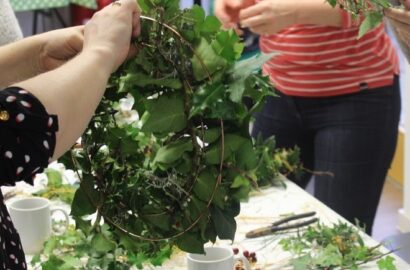 Planning ahead? You should know that tickets for Wreath Making Sessions are selling fast!
Celebrate the festive season by creating your own aromatic wreath. With fresh herbs from our garden, your wreath will bring the joy and scents of Christmas to your home.
Book your tickets now or head over to the Farm Blog to see photographs and read testimonials from last year.
"This has been a truly amazing experience as the staff were so enthusiastic and helpful and the foliage was so fresh and smelt divine."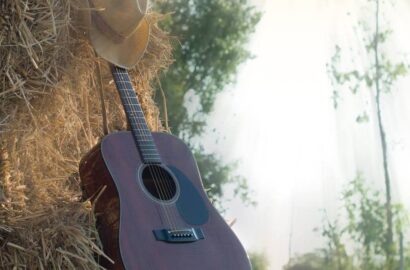 Make sure you check out Jazz at the Farm!
I am very excited to announce that on the 3rd December Vauxhall City Farm will host a Jazz ensemble from the Royal Academy of Music in our cafe & event space.
Tickets are £25 and include a glass of wine on arrival, and we have a limited promo code for Newsletter subscribers!
Apply Promo Code 'NovemberNewsletter' on checkout before the 25th of the month for a £5 discount!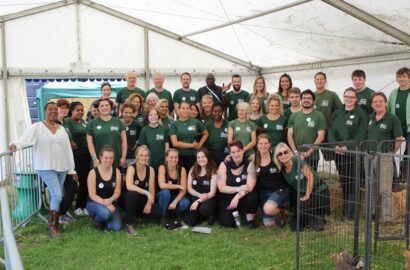 Planning even further ahead?
Well in that case… how are those New Year's Resolutions coming along? Have you decided to spend more time outdoors? Meet new people? Try new experiences? Be more active? Give back to the community?
Volunteering at Vauxhall City Farm ticks all of these boxes, and we're recruiting in January!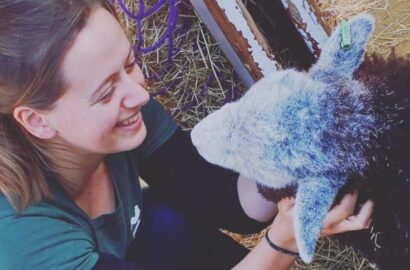 Henry Ashwin and Lizzy Humphries told us what volunteering means to them.
Henry said that "It's a great way to reduce the volume of mental chatter and gain satisfaction from achieving a practical task."
Lizzy found that "As a freelancer I can lack routine and having something on a weekly basis is hugely beneficial to me."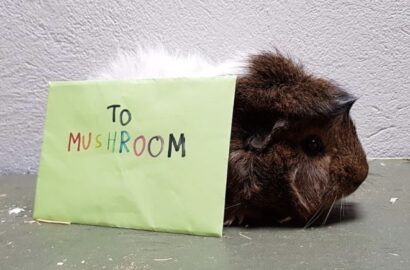 And just before I go, let me highlight One Easy Way to Support Us:
Us small animals love getting spoiled, even more so as we get closer to winter. Our humans have put together a fantastic Amazon Wishlist full of our favourite treats, toys and snugly beds. And if you buy us something via Amazon Smile you are doubly helping the farm!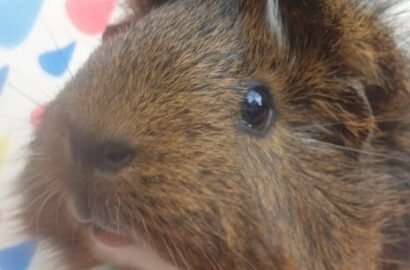 I believe that's all from me, however if I remember anything else, I may write to you once more, later this month. I hope you don't mind! It's very easy to forget things, if you're only small like me.
I hope we meet soon, in Cuddle Corner at the farm, or at an event somewhere in London, but until then, stay warm and keep your loved ones close.
That's what I'll be doing!
Love
Mushroom the Guinea Pig