As the year comes to an end… (December 2018)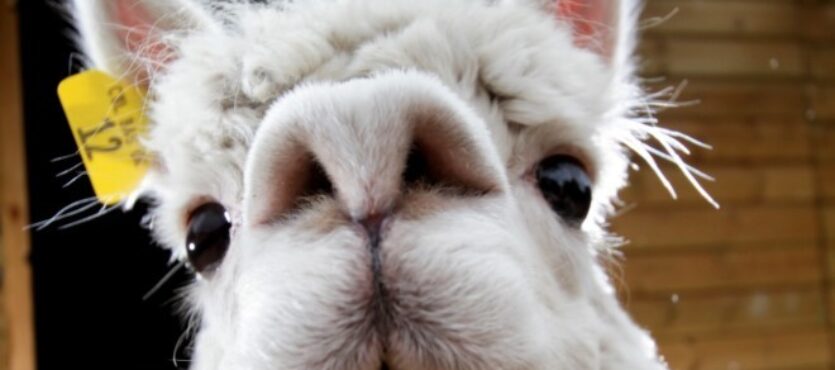 The days are getting shorter and the weather is getting colder. I think this means the year is coming to and end..
It's difficult to remember all that has happened this year, especially if you're an alpaca, but I will try! I've met many new people who came to be nice to me (my favourite part of the day!) but some other cool things happened, too, so let me tell you about them…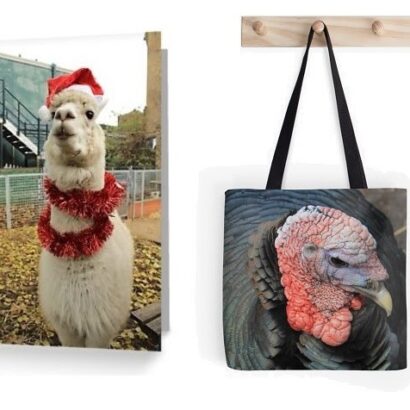 First of all, I hear Christmas is coming up and that it is a big deal with humans, especially when you don't know what to buy your friends and family.
My people have tried to make things a bit easier for you, by creating this amazing shop, where you can buy all the farm animals on a variety of products and you can buy me, on Christmas cards! How cool is that? Now on to the rest…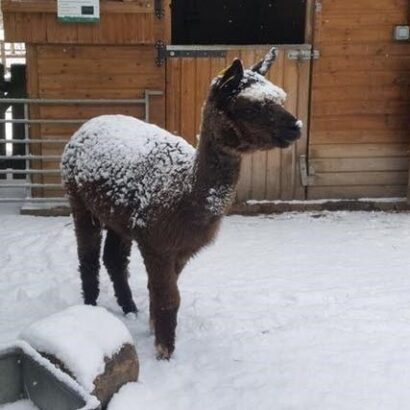 The year started off really weird, with more snow than I have ever seen in London!
I thought it would be brilliant to play hide & seek, because I could lay down on the ground and be really still and just disappear in the white snow. Tom tried to do the same, but he just hasn't got my level of skill… What a fool!
All the other animals didn't join in though, so we gave up and just played chase with each other!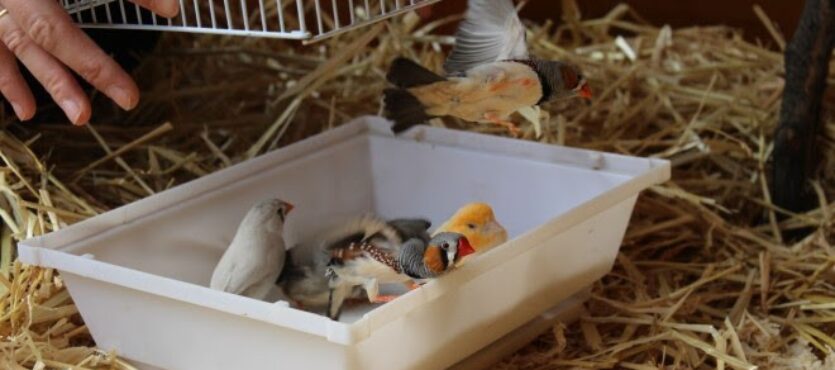 Sadly tough, the snow wasn't all fun and games. Our aviary fell down and for several months the poor little birds were homeless!
Luckily an amazing bunch of friends of the farm got together and helped us raise the money we needed for a new aviary and after some last tweaks and decorating, the birds moved into their new home!
That was such a great day!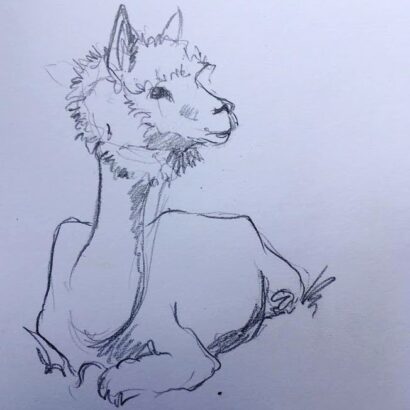 Across the year, we also had large groups of people brought to to the farm by Wildlife Drawing, to draw me! Me! Me! Me!
I mean, they also drew the sheep, donkeys, calves, chicks and ducklings, on all sorts of different days, but mostly ME!
I think it's quite clear that we, the alpacas, are the best, as not only did the people come to the farm to draw us, we were also invited to Richmond Adult Community College, so other people could draw us there, too!
See? It is all about me!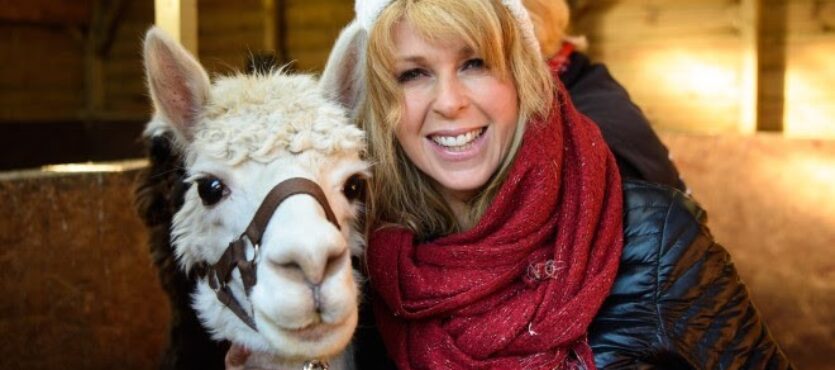 Then Kate Garraway came to visit me at the farm, to raise money for Smooth Radio's charity, and Matt Crossick took this awesome picture of us!
I thought we should do a selfie, but Kate wanted a professional photographer, to capture both of our beauty and I suppose she was right. We look awesome!
Kate also spoke to the pigs, but I care less about that, so let's move swiftly on!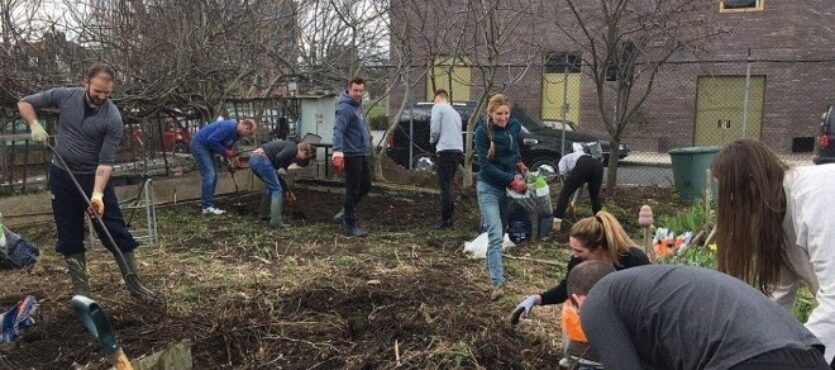 We had lots of groups come to the farm to build, dismantel, dig, plant, paint and most of all, stop to say hello and pet me and give me grassnuts!
If you and your business would like to come and help out at a charity – and feed me grassnuts, while you're here! – you can read all about Corporate Support on our website!
All the cool kids are doing it! You should, too!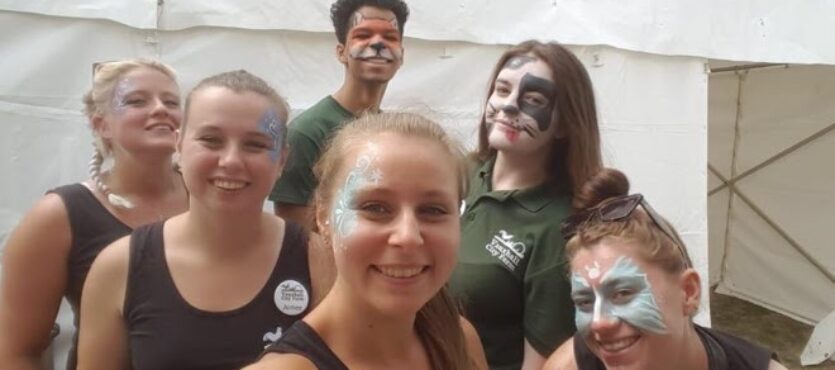 Throughout the year, myself and the other animals visit lots of school fairs, street festivals, parties in the park and more. And at the end of the summer, we got to go on our annual camping holiday and spend the weekend at the Lambeth Country Show in Brockwell Park!
I'm cross that all of my friends got to facepaint themselves, as well as hundreds of visitors and no one facepainted me, but otherwise it was super fun! I was particularly awesome!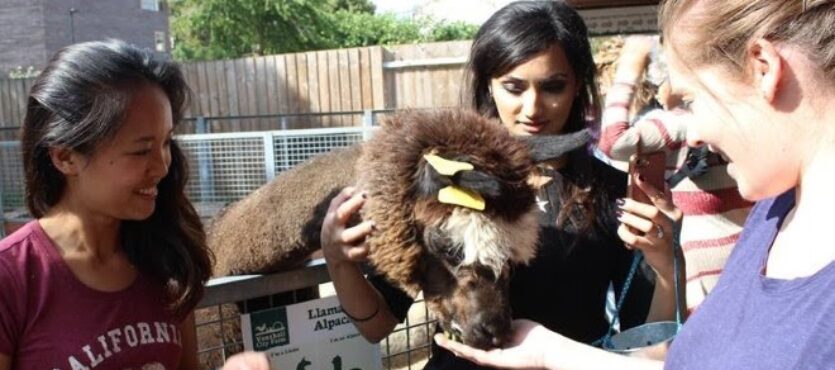 You don't have to just take my word for how fantastic I am though! We had a number of articles written about the farm, such as this piece by Ksenija Santare, a young reporter from The Guardian and a piece on healthy living by Sophie Monks, who writes for TimeOut.
Sophie correctly identified that petting an alpaca is the BEST bit about visiting the farm, and she's quite right about that!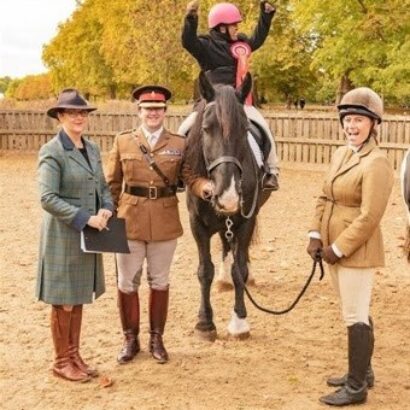 I suppose I should take a minute to tell you about some of the things the horses got up to, or they will never let me hear the end of it…
I had to say goodbye to some of my old friends at the start of the year, because they went off to retire in new homes outside the city, but then I got a lot of new friends, and that's always fun!
Turns out these new ponies are pretty clever, too!
They brought home lots and lots of ribbons from the London Riding Horse Show and now they won't stop showing off! I may just eat their ribbons, if they don't stop…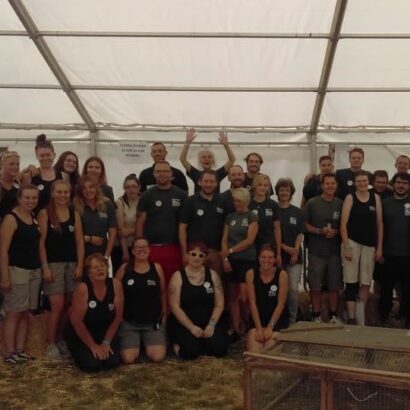 I've also had to say goodbye to some of my human friends throughout the year. I'm not sure if they've gone to retire outside the city, too but I sure miss them a lot.
I hope that, just as with my horse friends, this means I'm gonna get new friends in 2019!
And soon it will be 2019! As the year is coming to an end and there are less visitors coming to see us, we are slowly winding down. To find out exact information, please check out our website. I hear the website knows more things, than an alpaca does, though personally, I don't believe that's true…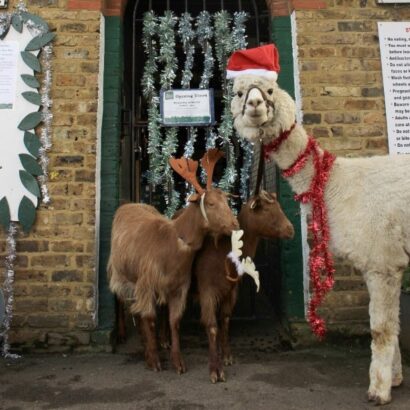 If you are still in the middle of doing your Christmas shopping and you can buy some presents for me, from my Amazon Wishlist or you can buy presents of me, for your friends, in our shop! Either would be delightful!
Whether you do or not though, I hope you have a wonderful time this holiday season. Stay warm and be kind! That's what I'll be doing.
Lots of love,
Jerry the Alpaca