Oh, my furs! Oh, my whiskers! This is Basil, the rabbit, bringing you all the latest news from Vauxhall City Farm.
First up is our new appeal.
Like many charities, Vauxhall City Farm was devastated by the pandemic, and though, with your help, we made it through, the work doesn't stop there. Times are still tough, and as a small, independent charity, everyday is a fight for survival.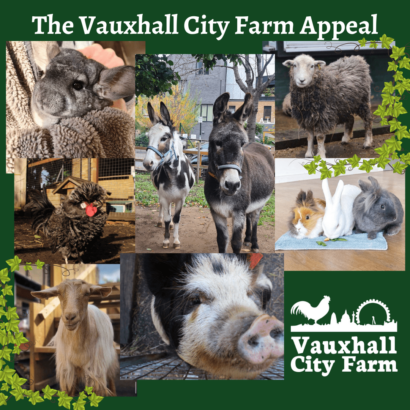 We offer a vital service to the children and young people who regularly attend our workshops and training sessions, as well as providing a green oasis for the many thousands of visitors to the farm each year, and we want to keep doing this for years to come. With your help, we know we can. For more information, and to donate, please visit the appeal page by clicking here.
For news on what's happening at farm, please read on…
Back when I was at bunny-school, we always looked forward to our Easter break. As you know, Easter is a particularly busy time for rabbits, and we'd spend the holiday delivering eggs and making sure everyone had the best possible time. Now that I live at Vauxhall City Farm, things really aren't much different!
The farm is open, as usual, over Easter, including on Good Friday. Our opening hours are Tuesday through Sunday, from 10.30am to 4pm. If you want to add some egg-stra fun to your visit over the holidays, why not pick up one of our Easter Trails at the front desk? For only £3, the trail will take you around the farm, spotting eggs and finding out more about some of the animals.
Easter reading of Leroy & the Chickens

If you prefer chickens to rabbits at Easter, then we've got the event for you! Local author and illustrator Michelle Stewart will be reading from her children's book, Leroy and the Chickens, here at the farm on Tuesday 19th April.
The event starts at 11am, and there will be plenty of time afterwards to meet Michelle, pick up a copy of the book and even get it signed! I'll certainly be hopping along, and if you'd like to join us, please book your free tickets by clicking here.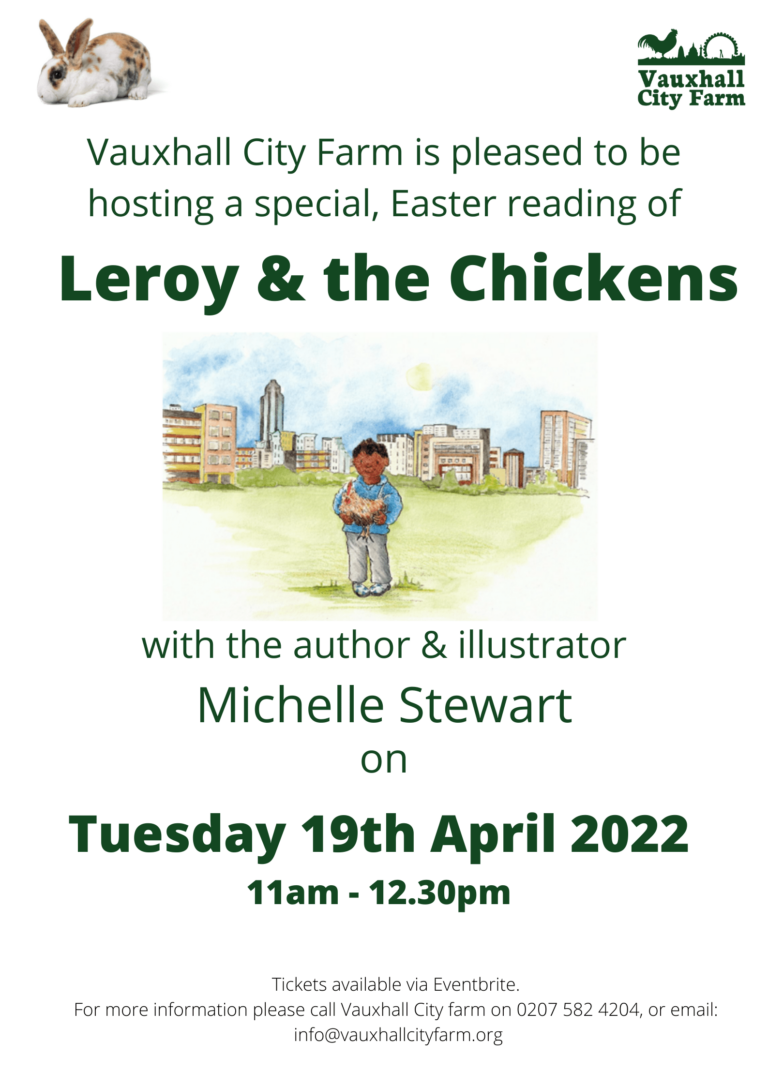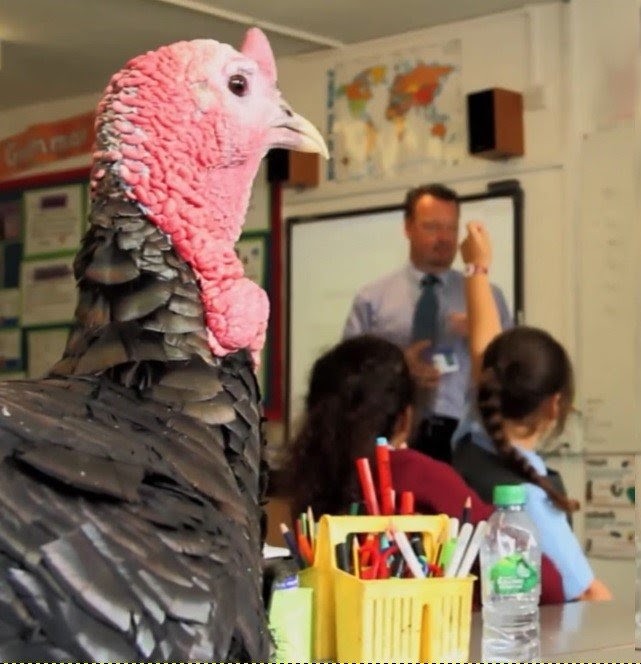 Although it may not seem like it now, schools go back soon, which means the VCF Afterschool Club kicks off once more! These weekly sessions give children extra tuition in English and Maths.
The free programme, run in partnership with TeamUp, is open to Lambeth residents, aged 8-12, who are eligible for Pupil Premium, and is committed to supporting students to reach their full potential. For more information and details on how to apply please click here.
We also have a range of Workshops and Tours available for school groups to book throughout the Summer Term. If you'd like more information on these, please see our website by clicking here.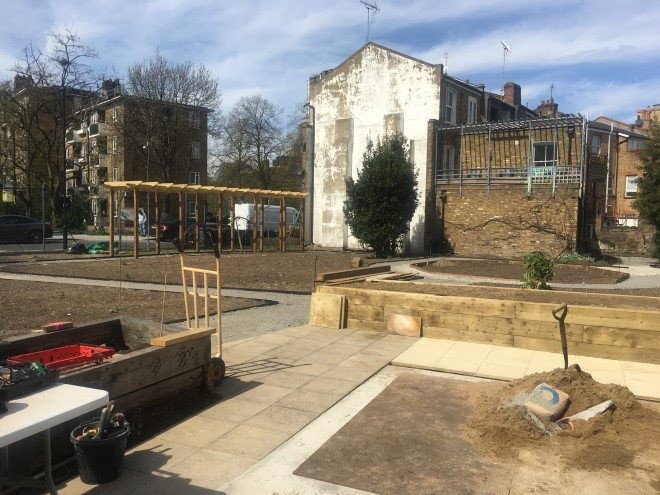 Now, us rabbits aren't the only busy bunnies at Vauxhall City Farm. If you've walked past recently, you'll have seen our contractors, Gingko, hard at work in the Community Garden, and very soon it'll be ready for you to visit!
On Friday 22nd April, we'll be joining gardens across the UK and holding an open day as part of #GoodtoGrow2022. Drop by between 11am – 2pm to see the new space, learn more about our plans, sign up as a garden volunteer, and even do a little planting! Keep an eye out on our website and social media for more information, coming soon.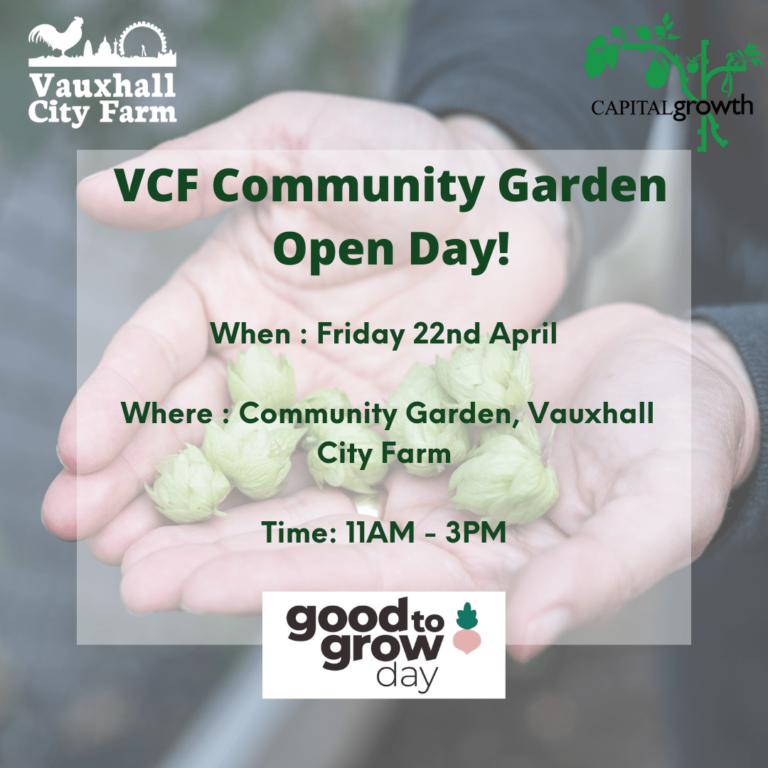 And the garden isn't the only thing opening soon at VCF…
Introducing... Faith's Place!

From early May, we'll be opening our new bar, Faith's Place, in the café and garden area. Named in honour of our Chairman, Faith Boardman, Faith's Place will be open Thursday through Saturday evenings, serving a range of alcoholic and non-alcoholic drinks, bar snacks, and a fun, relaxing time. Please keep an eye on our website and social media for more information, news on our official launch, and upcoming events.
Faith's Place will give you the chance to have a drink (or three!) in the garden of one of London's hidden treasures, and we hope you'll be able to join us to raise a glass to Faith, VCF and anyone else who needs celebrating.
Call out for Corporate Volunteers!
All this extra activity in the garden means plenty more work to do, which is why we need our Corporate Volunteers more than ever! If your team is looking for a fun away day, a chance to get out of the office, or a way to give back to the community, please see our website, or email info@vauxhallcityfarm.org, for more information and we hope to see you soon!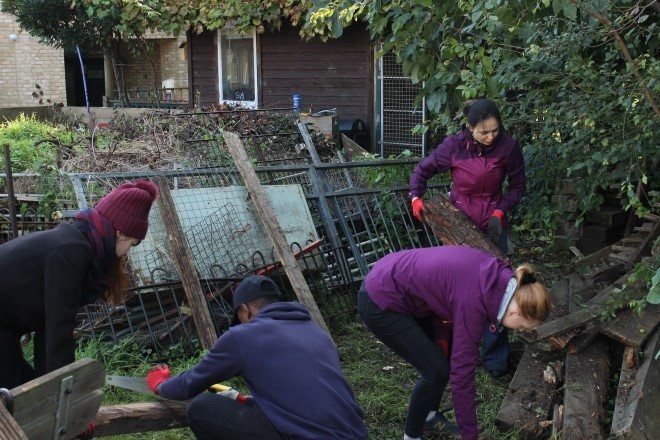 We also offer Room Hire, catering and have an onsite café, serving hot and cold drinks, light lunches, tasty snacks, and cakes. The Old Dairy Café is open Tuesday to Sunday, from 10.30am – 4pm.
George is Running a Marathon for VCF very soon!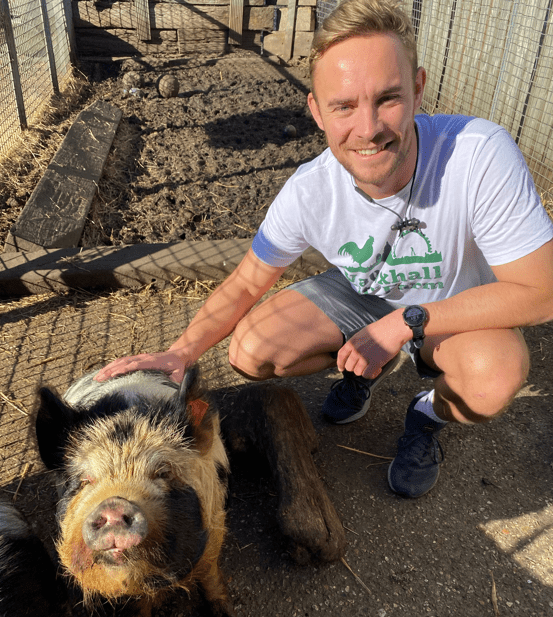 My preferred method of travel is hopping, but some people prefer to run.
On 24th April, George Ewen is running the Rock n Roll Marathon in Madrid to raise money for Vauxhall City Farm. He's dropped past a few times, and he tells me training is going well, though I'm sure your donations are really helping him push for those extra miles!
To everyone who has donated so far, George and everyone at VCF cannot thank you enough. Our farm couldn't do the vital work it does without your support. If you'd like to donate to George's Marathon run, please click here.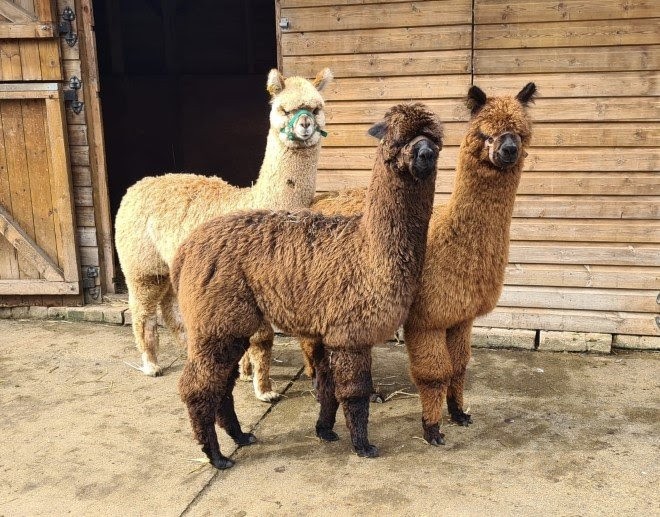 Last but not least, us animals.
You may have seen that our new alpacas now have names: introducing Cookie, Rolo and Toffee. Our lovely boys are settling in nicely and have started halter training. Please remember not to feed them grass nuts during your visit, as their stomachs aren't used to them, and it can make them unwell.
We have our first kids! Bambi welcomed her Bambinos on Friday afternoon, and we're all already smitten. We still have two goats ready to drop, so please keep an eye on our website and social media for updates!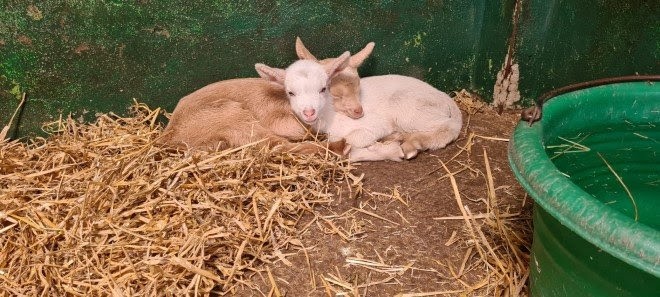 If you'd like to book a twenty-minute VIP Meet & Greet experience with one of our animals, including us bunnies, please click here, and if you'd like to adopt an animal, please click here.
Please make sure you're following us on social media, links are below.
And with that, I'll be hopping off. Wishing you a fantastic Easter, and hope to see you at the farm soon.
Basil
X