You've seen it on TV, now do it yourself for charity!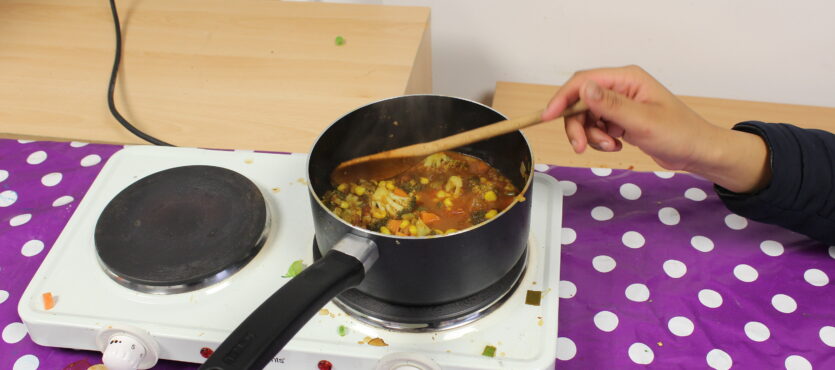 The Qualifiers
Get 16 colleagues, friends and family involved and arrange them into four teams of four with each person paying an entry fee. 
Each person takes turns to host the rest of their group for an evening to show off their hosting and cooking skills. 
At the end of each evening everyone puts their score for that evening's host in an envelope which is then sealed. 
On the final evening, the envelopes are opened; and the scores added up to reveal the winner.
The winner will receive their entry fee back as a prize and go into the final group of four.
The Final
The final four again take it in turns to host and score each other with the overall winner receiving £50 and the remaining money being donated to the farm. 
Everyone gets to showcase their cooking skills, eat some amazing meals, spend time with friends and family AND you're doing a good thing for charity. What's not to love?
The Logistics
The following shows some suggested entry fees/prizes and donation levels.
Entry £10 per person = £160
Less £40 (four x round 1 winners)
Less £50 (overall winner prize)
Leaving £70 to donate to the farm.
Entry £20 per person = £320
Less £80 (four x round 1 winners)
Less £50 (overall winner prize)
Leaving £190 to donate to the farm
Your support makes a difference!
£10
Buys 2 bales of hay (Our animals need 150 bales every month)
£20
£50
£100
£500
Every donation made will help us to reach more people with our services…
You may also be interested in...
Submit an enquiry through this form and we will get back to you as soon as possible...