Our first Summer at the farm… (September 2019)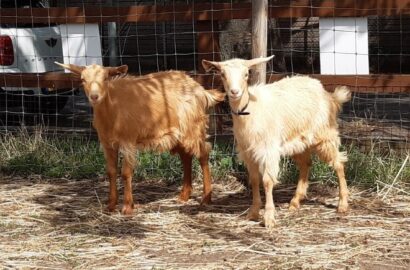 Hello? Check, one, two, check! Is this thing on?
Our names are Pippa and Charlie. We are Golden Guernsey Goats and we are the newest additions to the farm.
We were born on Barnfield Farm in Essex and arrived at Vauxhall City Farm at the start of the Summer Holidays, to be companions for Peaches, who sadly lost her mum shortly after she was born.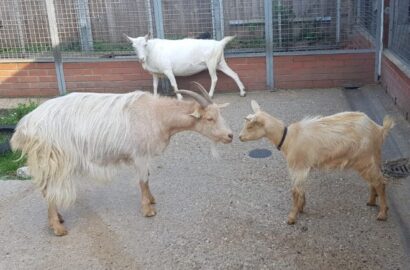 We're still getting to know the lay of the land and all the other animals at the farm, and we can sometimes be a bit shy.
However we have been observing this whole 'let the visitors pet and feed you' thing the other animals seem to have going on, and we are definitely thinking about getting in on that action.
Apparently, now that the holidays are over, you can exchange leftover foreign coins for grassnuts at the farm. Neato!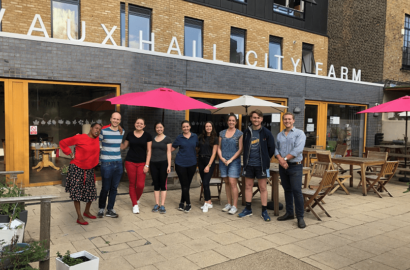 There has been so much going on at the farm over the Summer Holidays!
The little animals have been in Cuddle Corner almost every day, while the big animals have taken part in Own A Pony Days, Live Drawing Classes and Young Farmers Club.
The little humans have been exploring the farm with an animal themed trail sheet and winning prizes, while the big humans have been busy getting stuck in and doing corporate challenges with us!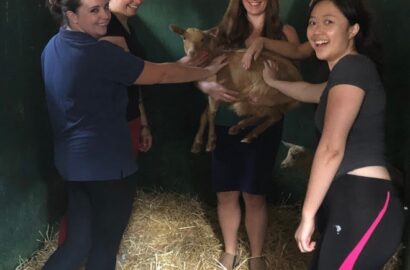 Huge thank you goes to the St William's team – part of the Berkeley Homes Group – for volunteering at the farm and assisting us with running our Summer activities, helping us get our Management Suite painted, and tidying up our gardens.
The team were absolutely brilliant and we are very grateful for the ongoing support we receive from the Berkeley Homes Group.
It makes a huge difference to all here at the farm, to what we are able to accomplish, and to the services we can offer the community.
At the end of their corporate volunteering day, they of course got to have some animal cuddles, and OF COURSE they picked us!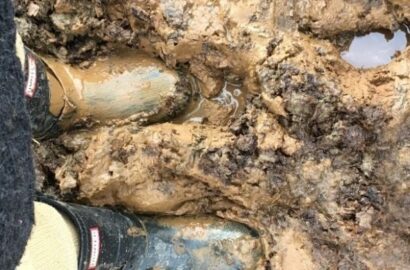 Do you want to hear the craziest thing?
A team of staff and friends are going to crawl around in mud for 5000 meters AND climb obstacles, in the hopes of raising £2500 for the farm! How insane is that? And what's even crazier? If everyone on this newsletter gave even only £1, we'd be halfway there already!
Support Vauxhall City Farm does Tough Mudder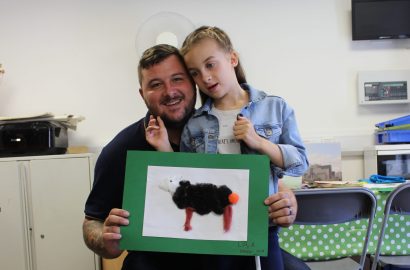 Someone else who didn't mind a bit of mud and rain were the lovely families that came to the Guide Dogs Summer Party at the farm.
The day included exclusive access to the farm with a variety of sensory activities.
Animal handling – getting up close with some of our small furries
gardening – learning about the various plants that grow at the farm, exploring their feel and smell
craft activities – creating sheep from real wool
farm trail – exploring the whole farm beginning to end
face painting and stick on tattoos, and much more
Head to our website to see more photographs from the day.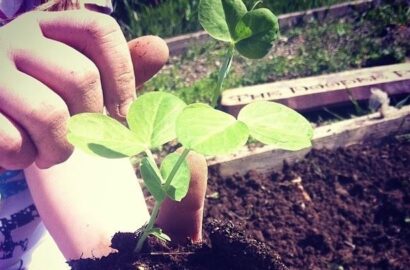 And while you're on the website; Everyone here is super excited that New Shoots is back at the end of this month!
We're too new to the farm, so we've never seen this development programme in action, but we hear it supports unemployed young people aged 16 – 25, and participants have talked about how much of a difference it has made to their lives!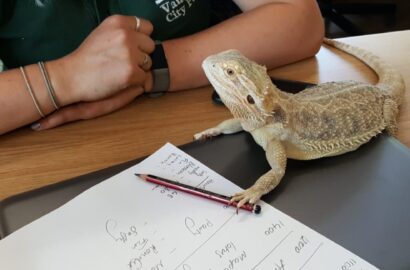 And just before we go, let us highlight One Easy Way to Support Us:
Simply give us 10 minutes of your time.
We have areas of the farm that we are looking to develop, and we want to find out more about our visitors, and what they like and don't like about the farm currently.
If you have visited the farm before, please complete this online questionnaire for us.
It's anonymous, but if you wish to leave your details, you could win a Meet & Greet Voucher!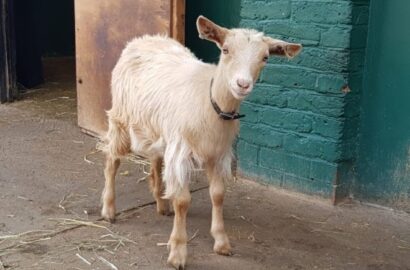 Considering that Pippa has already wandered off somewhere, I guess I'd better go, before I loose your attention the same way I lost hers.
The weather looks to be holding up for at least another few weeks, so make sure you come down to the farm and visit us while there's still sunshine! If you're really calm, I will let you pet me.
Maybe.
Love,
Charlie (and Pippa)