The Earl and Countess of Wessex visited Vauxhall City Farm on the 1st October 2020 to see the farm's community engagement programmes in action, joining staff, volunteers, local residents, and schoolchildren as the farm marked the start of Black History Month.
---
The Earl and Countess met schoolchildren participating in the farm's programme of educational activities for Black History Month, aimed at schools in the local area, with teachers and students sharing stories and poems about important figures in black history.
Their Royal Highnesses also met graduates of the farm's New Shoots programme. The six-week programme, which is free of charge, helps equip unemployed young people aged 16-25 years with the skills to gain employment, and provides access to career guidance, mentoring, and training.
Staff and volunteers at the farm also spoke to Their Royal Highnesses about adapting to the new measures in place at the farm since re-opening, and their efforts to continue looking after the animals during lockdown.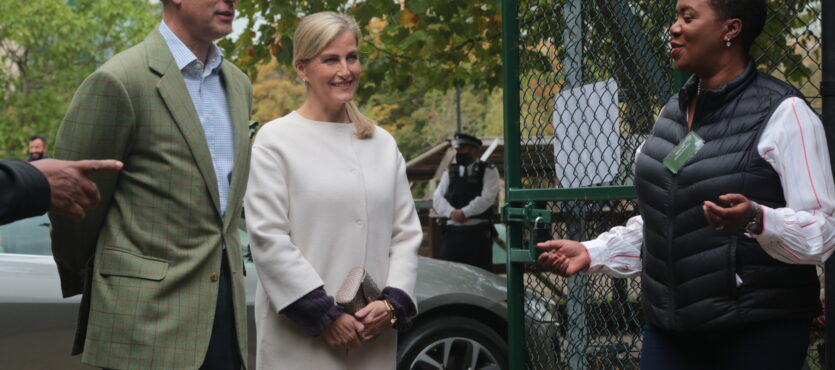 Their Royal Highnesses are welcome to Vauxhall City Farm by CEO Monica Tyler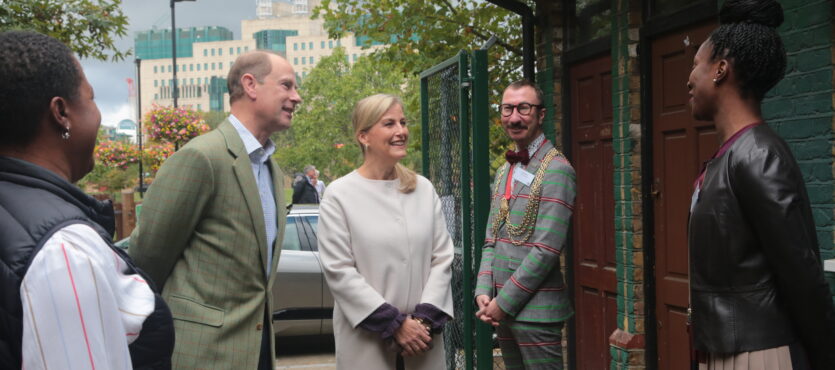 Prince Edward and Sophie, Countess of Wessex are introduced to Lambeth Mayor Philip Normal and Florence Eshalomi, Member of Parliament for Vauxhall. Colleen Harris, Chair of Greater London Lieutenancy, was also in attendance to greet the Royals as they arrived.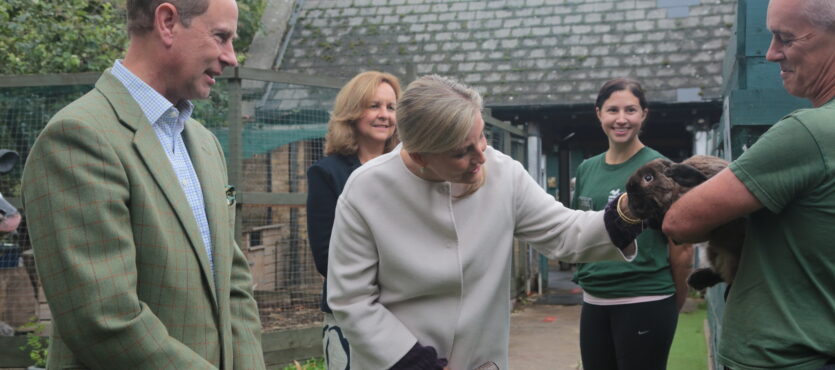 Their Royal Highnesses are given a tour of the farm by Vauxhall City Farm Trustee Alison Ewen, and meet Volunteers Rhiannon Carr and Hugh Roberton, and Tim the rabbit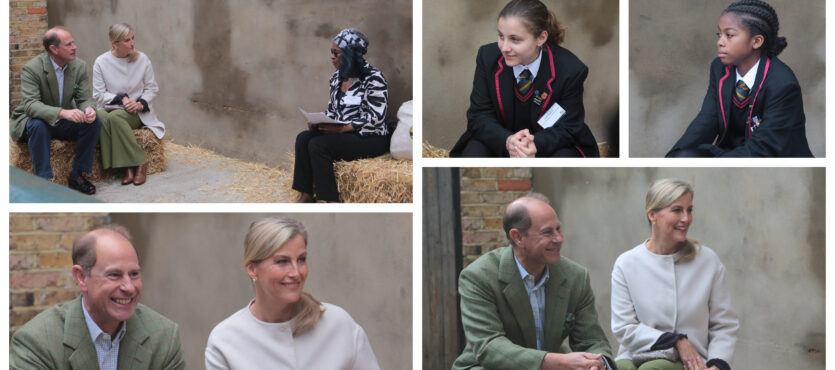 Their Royal Highnesses listen to Ms. Barbara Lindsay MBE tell stories about important Black figures from history to pupils from Lilian Baylis School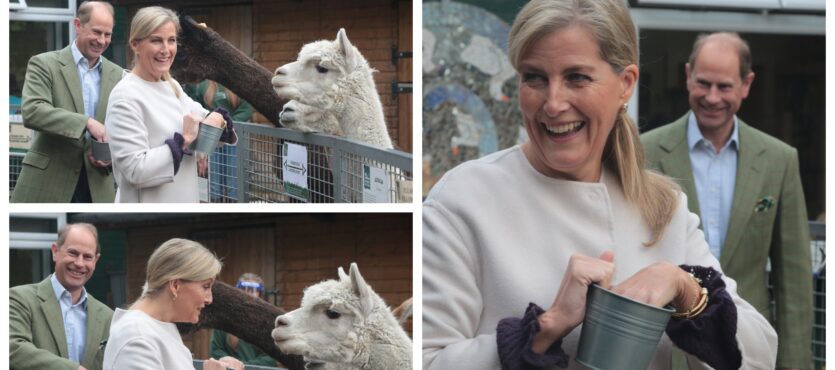 Prince Edward and Sophie, Countess of Wessex are introduced to our animals by Alison Ewen, Trustee, and spend a few minutes with Jerry, Tom, and Ben the alpacas, and Fred & Barney the goats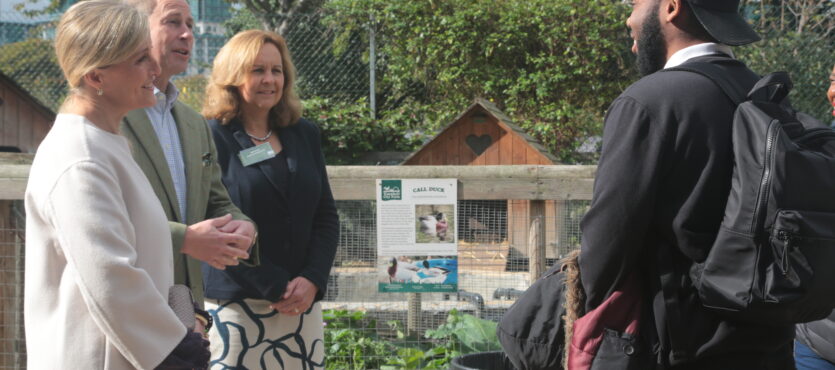 Their Royal Highnesses speak to Chris Maturine about his time attending the Farm's personal development programme 'New Shoots' and the difference it has made in his life.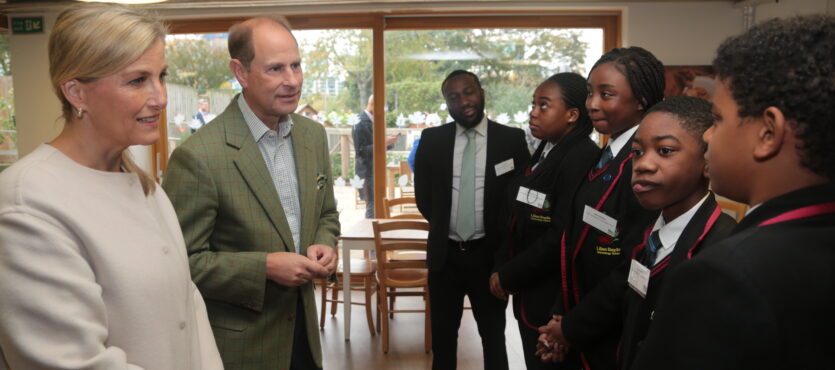 Their Royal Highnesses meet pupils Tryston, Amiron, Fatima, and Maria from Lilian Baylis School, who had been working on a Windrush project with teacher Jason McInnis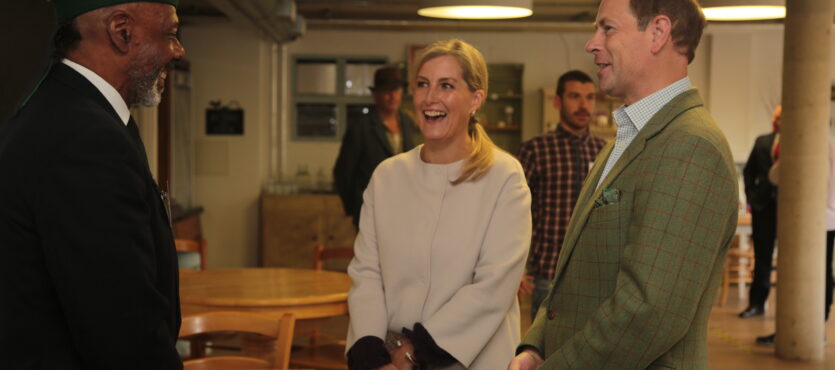 Prince Edward and Sophie, Countess of Wessex meet Eddie Capone, MBE
---
Sam Norman, Trustee introduces the poets performing as well as Faith Boardman, Chair of Trustees who welcomes the royal couple via video link.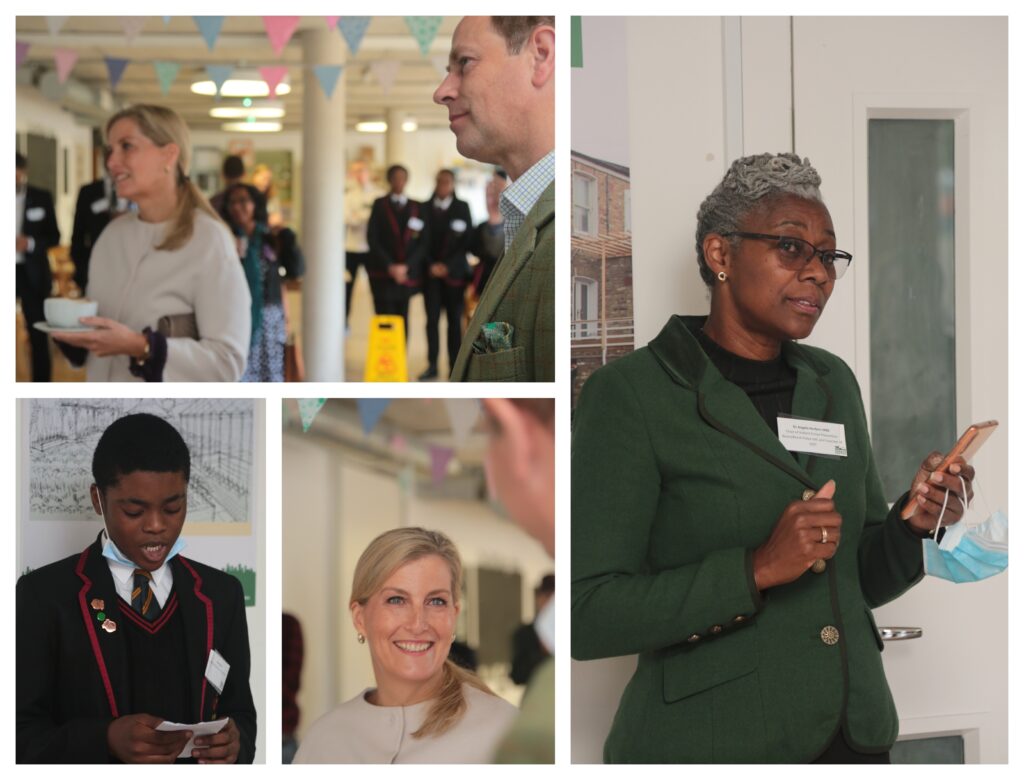 Prince Edward and Sophie, Countess of Wessex listen to Lilian Baylis pupil Daniel Sadiq reading 'Hey, Black Child' by Countee Cullen, and Dr. Angela Herbert, Chair of the Violent Crime Prevention Board, performing original poem 'Black History Month Revisited', specifically written for the occassion.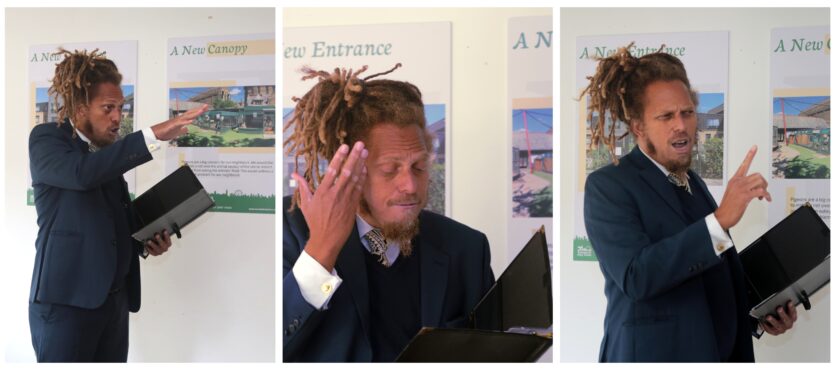 David Neita, The People's Poet and Lawyer, performs three original poems to Their Royal Highnesses, 'one for the young people in the room, one for the women, and one for all of us!'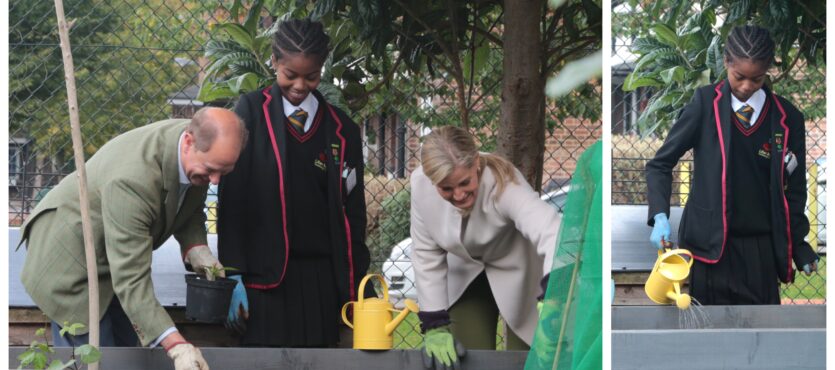 Prince Edward and Sophie, Countess of Wessex take a moment towards the end of their visit to plant two chilli pepper plants in the Kitchen Garden section of the farm's new Community Garden, under the watchfull eye of Lilian Baylis pupil Shantay Bridge, who subsequently watered the freshly planted chillies.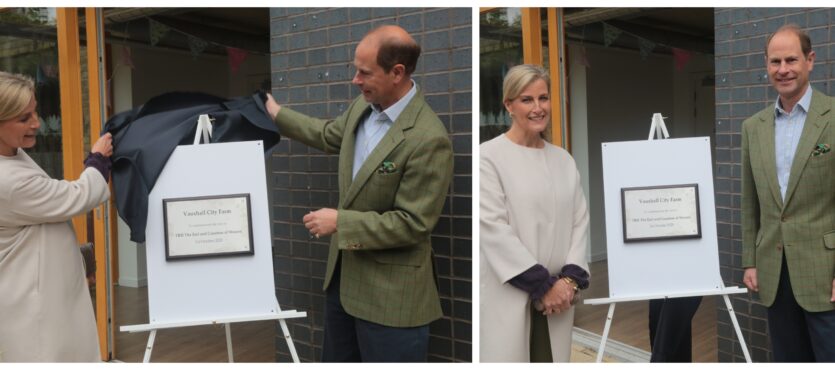 Their Royal Highnesses jointly unveil the commemorative plaque of their visit to Vauxhall City Farm.The plaque will be installed in the new community garden.
---
Photo Credit: Gregory Hale