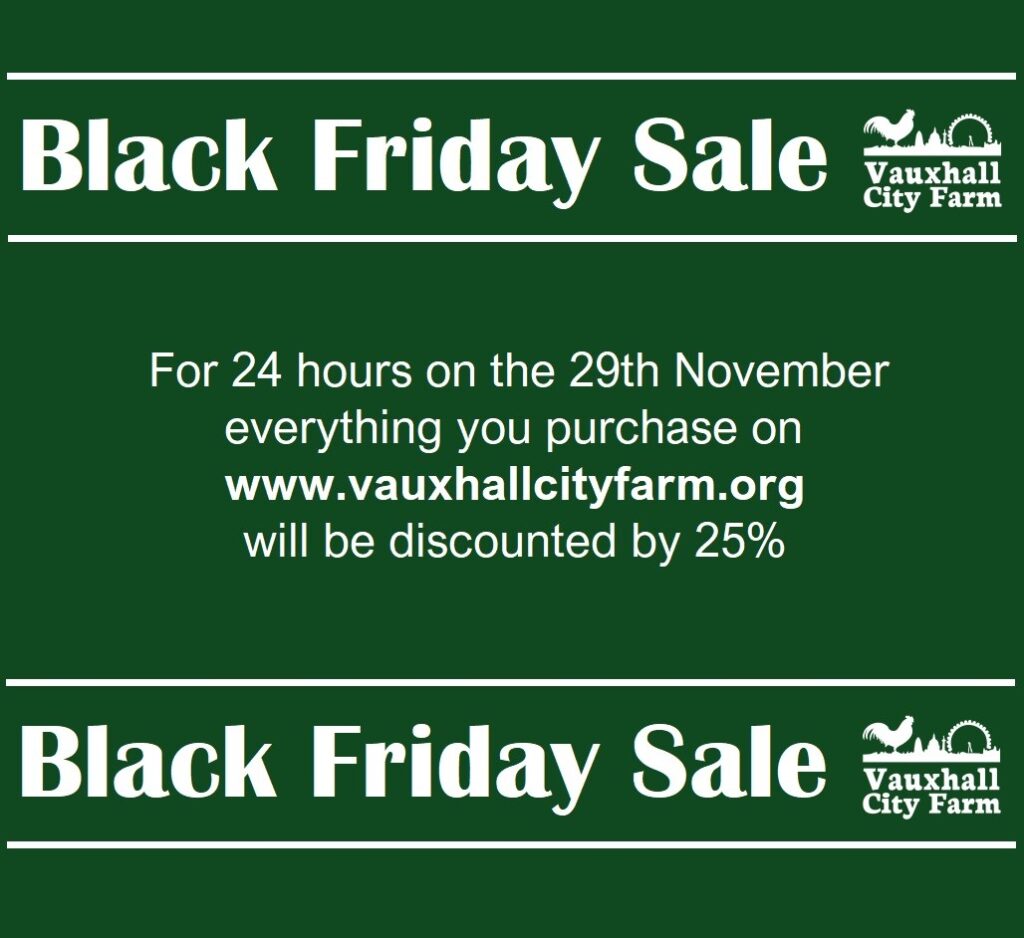 Take advantage of the Black Friday Sale – Everything in our SHOP is 25% off starting at 00:01 and ending at 23:59, on the 29th November.
Discount also applies to tickets for all of our current EVENTS including Jazz at the Farm, remaining Wreath Making Workshops, the last Urban Roots Session of the year, Santa's Grotto and more.
Apply Promo Code 'BlackFriday' on check out!
Happy Shopping!