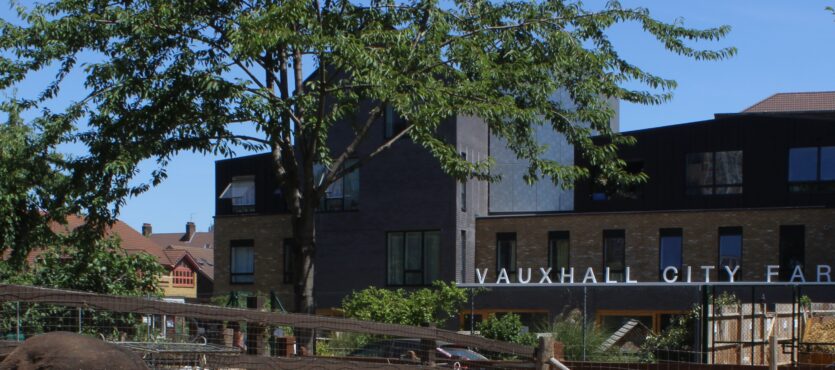 We want all visitors and service users to enjoy their time at the farm, with the awareness that safety is a top priority for us.
As we are an open access public facility with animals and an on site cafe, we are subject to official inspections from Lambeth Council, DEFRA and Environmental Health. These inspections are annually and assess our animal's welfare, our hygiene and food standards as well as the safety of our visitors, staff and volunteers.
Due to the number of individual risks assessed for all activities and aspects of the farm, it is not possible to send risk assessments out to visiting groups, schools or individual visitors. Please have a look at our Farm Visit Guidelines prior to visiting the farm.
We recommend that organisers visit the farm well in advance of their booked trip, familiarise themselves with travel to and from the farm, view facilities at the farm and carry out their own risk assessment, specific to their visit and their groups needs. If you plan on coming by yourself for your pre-visit, you can do so any time, Tuesday – Sunday, 10.30am – 4pm without the need to contact us or book beforehand.
Full risk assessments and relevant policies and procedures can be made available for inspection. Please contact us, to arrange a suitable time.
Please bear in mind that children need to be supervised at all times, while at the farm. For groups this must include sufficient supervision to supervise the group as well as facilitate comfort breaks to individuals, with supervision. While guided tours will be run by a member of the Vauxhall City Farm staff team, the responsibility of the group remains with the organiser / teacher at all times.
Please report any accident or injury to a member of staff immediately. First aid will be administered in the main office, or at the site of the accident, if it is advisable to not move the injured person. Please be aware that the affected party will be asked to complete an accident report form, containing basic details about themselves and how the accident/injury occurred. Please be aware that staff are unable to administer any medication.
If you are visiting with a group, please inform us of any special requirements or needs ahead of your visit, as well as any known allergies or phobias in your group. Anyone with low immunity may be advised against touching the animals.
The general farm area is pushchair and wheelchair accessible. There are no stairs at the farm.
Please read more about our facilities, visit our FAQs page or contact us with specific questions.
Your support makes a difference!
£10
Buys 2 bales of hay (Our animals need 150 bales every month)
£20
£50
£100
£500
Every donation made will help us to reach more people with our services…
You may also be interested in...
Help Vauxhall City Farm raise vital funds by donating to The Vauxhall City Farm Appeal.
Faith's Place, the Vauxhall City Farm bar, is open Tuesday to Sunday, from 12pm to 4pm, as well as hosting regular events throughout the winter months – click here for details!