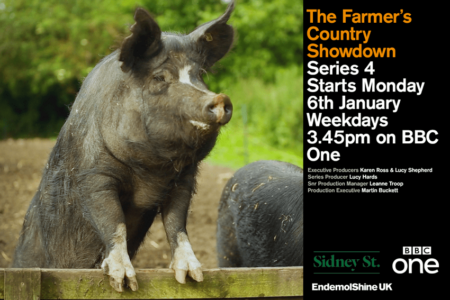 Series 4 of The Farmers' Country Showdown will start on Monday 6th January on BBC One at 15:45 (repeated the following day on BBC Two at 07.15am). There is a total of 20 episodes that will air every week day at the same time for 4 weeks. The show celebrates inspirational farming families and the rural events where they showcase their hard work, as they try to win the top prizes.
We highly recommend you tune in on Tuesday 14th January 2020, on BBC One at 15:45
Learn more about Vauxhall City Farm and all of our activities! Meet some of the people that visit the farm, attend our workshops, and benefit from our programmes; and find out what it takes to move all the animals down to the Lambeth Country Show every year, and how important the show is to our fundraising efforts to keep the farm going.
---
We aim to generate as much income as possible from our own activities but could not survive and deliver all we do for the local and wider London community without the support of private Trusts, Foundations, Philanthropists, Corporate Supporters and Funders and, not least, the generosity of visitors to the farm and here, on our website.
Please consider donating to the farm's upkeep and ability to deliver its services. We can't do what we do, without you!