Farm Futures - Vauxhall City Farm August 2023 Newsletter!
Bleat-tastic News with Daisy the Goat Kid!
Hello, fabulous farm friends it's me, Daisy the Goat Kid, and I'm so excited to be your guide through all the farm adventures and discoveries in this paw-some newsletter.
To get started I thought I would share some interesting facts about goat kids, so that you can really get to know me!
Kid-cuteness overload: From the moment we're born, our cuteness levels are off the charts! We have soft, fluffy coats and tiny hooves that make us look like living stuffed animals.
Super-fast learners: Within just a few hours of being born, we can stand up, walk, and start exploring our new world.
Milk connoisseurs: Like all goat kids, we rely on our mama's milk (rich in nutrients) for proper nourishment.
Play, play, play!: Goat kids love frolicking, jumping, and climbing on things.
It's my udder delight to update you on all what's been going on and about to happen at the Farm.
Bleat-tiful Moments at the Young Farmers 2023 Graduation Ceremony!
Young farmers spent an incredible seven weeks learning all about animal care and the wonders of the natural world. From the very first day, their enthusiasm and dedication were contagious! And they took pride in sharing all they had learned and the skills they had developed during their time on the farm.
Finally they received their Achievement Certificates which represented their growth, dedication, and passion for farming and the environment. Their curiosity, perseverance, and love for nature have truly shone throughout this educational journey.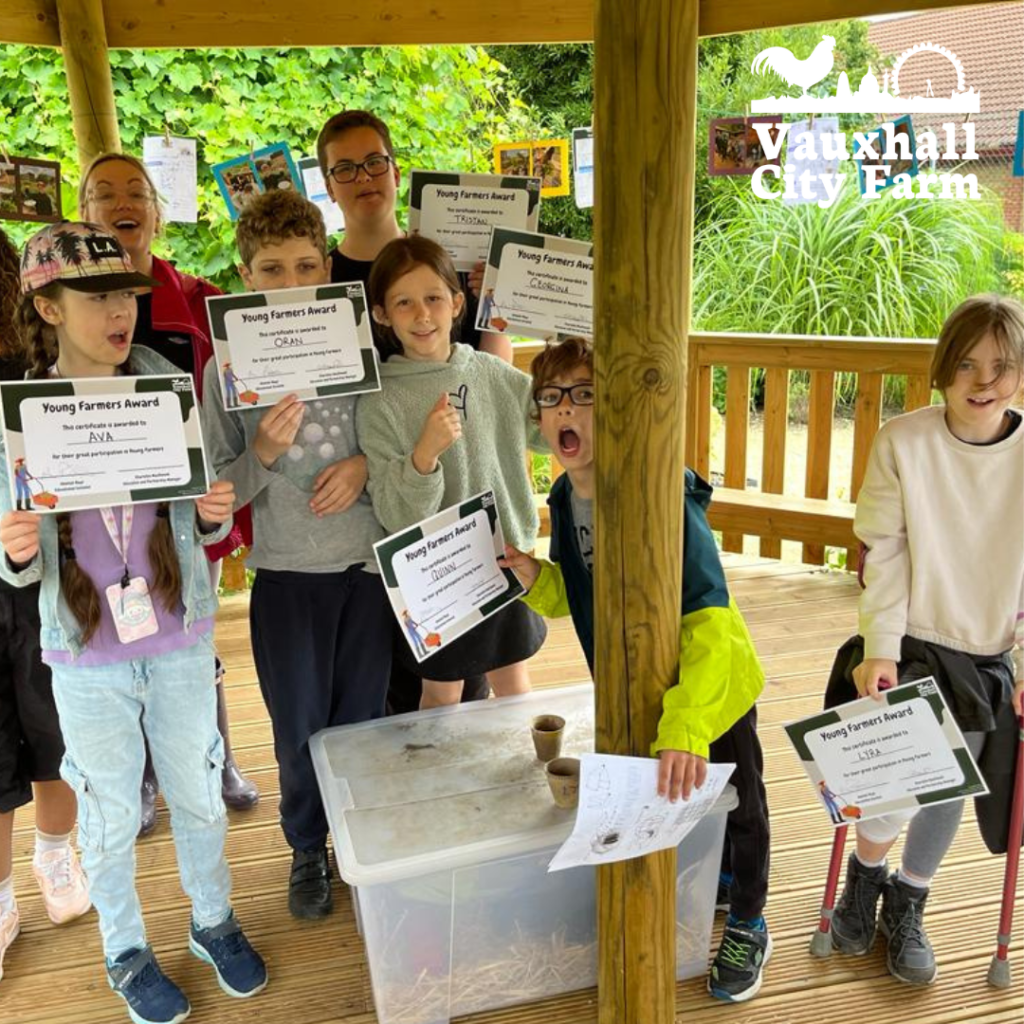 None of this would have been possible without the dedication and hard work of our amazing Education and Partnership Manager, Charlotte. Her passion for education and love for the farm have made this journey truly remarkable. She shared with me her thoughts on the programme:
'To all the Young Farmers, their families, and everyone who supports our farm's educational initiatives, thank you for being a part of this wonderful journey. Together, we are nurturing a generation of eco-conscious and compassionate individuals'.
School's Out, Fun's In!
The sun is shining, and the summer holidays have arrived! And guess what? Our farm is all set to welcome you with open hooves for a 'Vauxhall City's Summer of Food and Fun on the Farm'.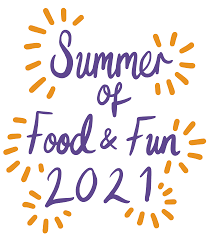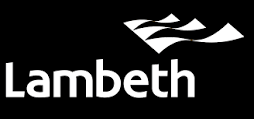 Conservation Club Adventures!
During the sessions, we'll explore the wonders of the world around and discover different ways we can protect and preserve our beautiful home. Together, we'll learn about the power of conservation and how even the smallest actions can have a big impact
We have Introduced our fantastic Conservation Club! Every Friday, starting at 11 am and going all the way till 3 pm, we'll be hosting hourly sessions packed with learning, discovery, and laughter.
The Conservation Club is a drop-in event for families of all ages. So, gather your loved ones, from the littlest kids to the biggest kids (yes, even grown-ups!), and join us on the farm for some wild adventures.
This programme is First Come, First Serve – No Need to Book.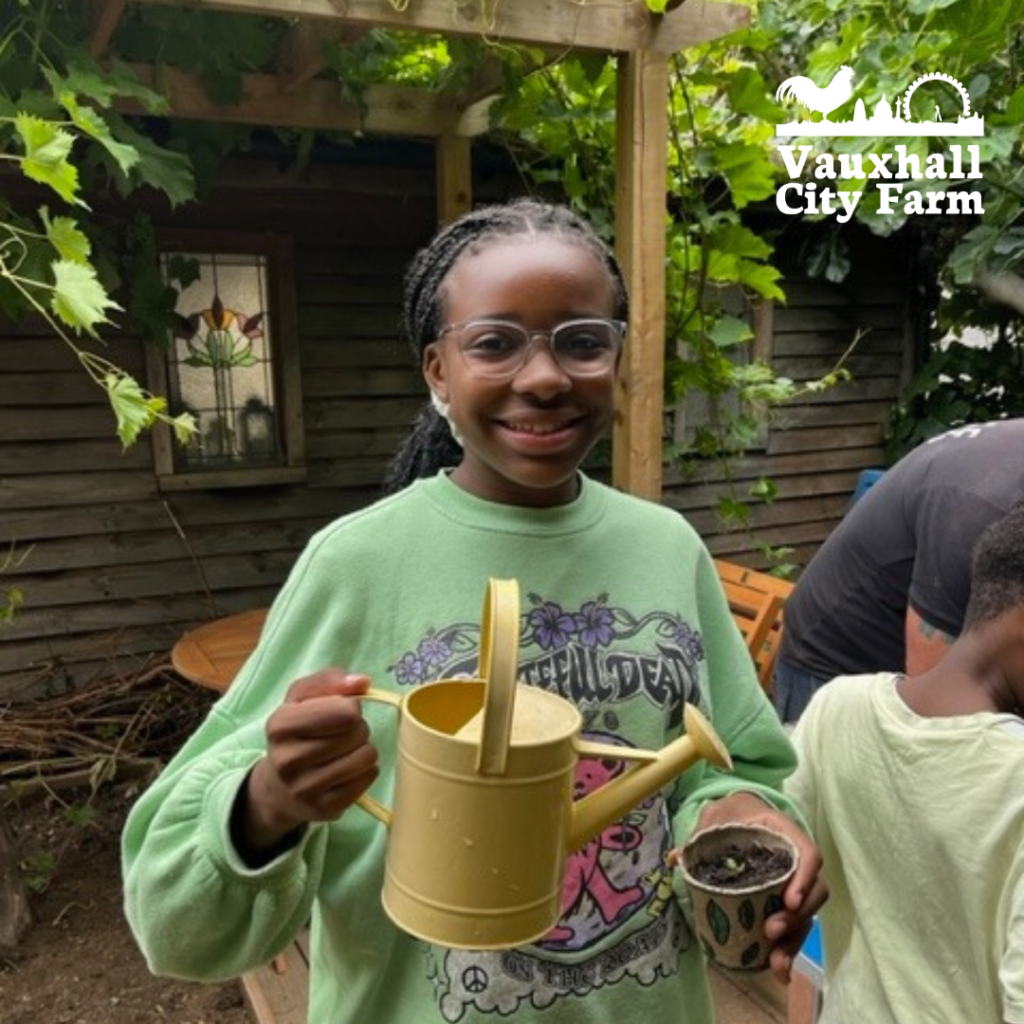 Daisy the Kid Goat's Special Announcement!
Hey there, farm friends and horse lovers! It's me, Daisy, with some news straight from the stable! Our fabulous riding school horses are about to set off on their well-deserved summer holidays in August. But don't worry, we'll be back in action in September, better than ever!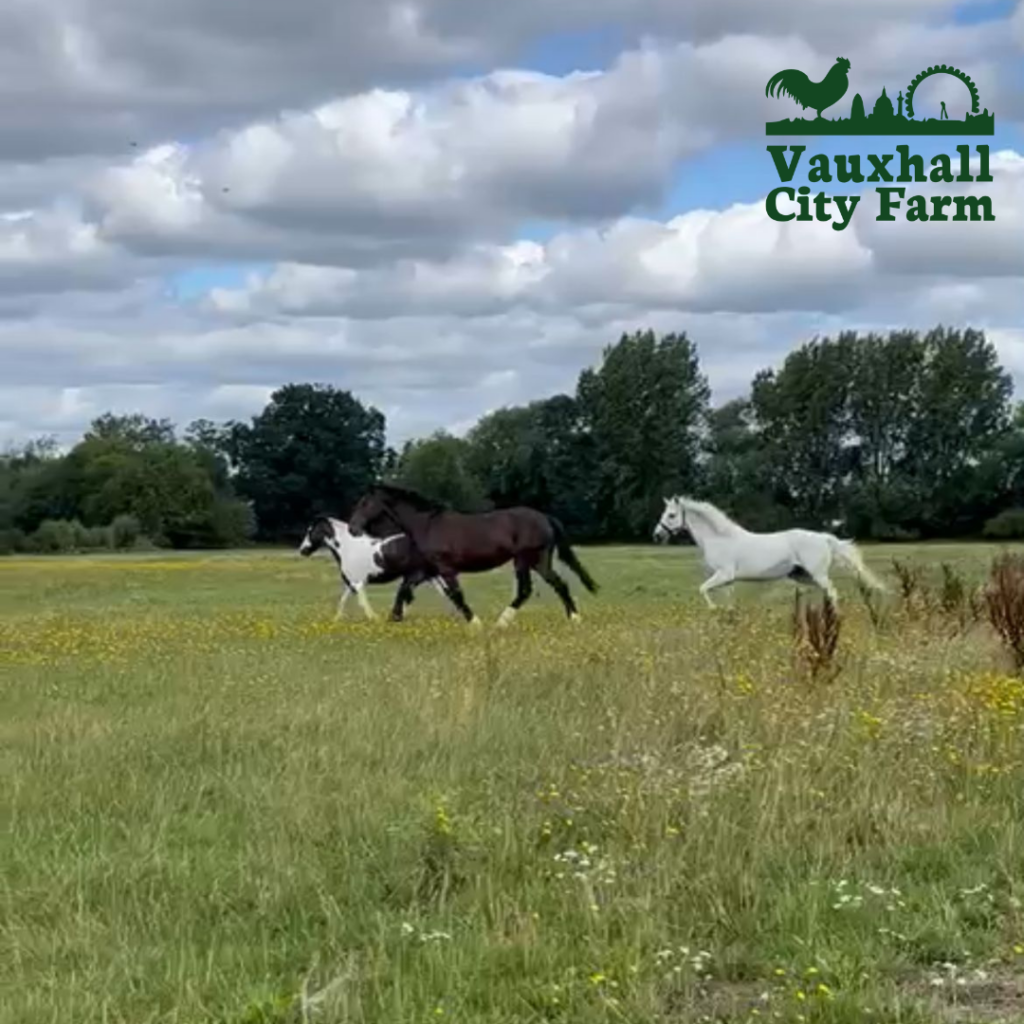 Horses' Holiday Plans:
Snowy and all her horse friends are absolutely thrilled for their holidays! They'll be galloping through meadows, splashing in streams, and simply having a hoof-tastic time.
Upgrading the Stables!
During this horse-free time, we're seizing the opportunity to give our stables a fresh new look! We're planning to upgrade and brighten up our equine friends' surroundings to make their return even more delightful.
And guess what? We'd love your help! If you have a few hours to spare and a love for horses, we're calling all volunteers to join us in painting and beautifying the stables. It's a fun way to give back to our wonderful riding school and make our horse friends feel extra special.
If you're eager to lend a hoof, please reach out to the team at riding@vauxhallcityfarm.org. We'd be thrilled to have you be a part of this exciting project!
Daisy the Kid Goat's Garden Adventures!
Hey there, green-thumbed friends and nature enthusiasts! It's me again, Daisy, with some exciting updates from our beautiful community gardens. Oh, you're in for a treat!
Our garden has become a buzzing, fluttering paradise! We've welcomed a delightful variety of birds, bees, and butterflies. It's like a magical symphony of nature out there!
Fresh Produce for Sale:
We have a bountiful supply of organic runner beans, cucumbers, marrows, squash, potatoes, cabbages, tomatoes, and carrots all up for grabs. And the best part? They're available at very reasonable prices! It's a true farm-to-table experience you won't want to miss!
Embrace Nature with Us:
Our gardens are not just a feast for the eyes and the palate; they're also a celebration of the beauty and diversity of nature. Come and explore the colorful flowers, hear the cheerful songs of birds, and witness the graceful dance of butterflies. It's a slice of paradise right in our community!
Daisy the Kid Goat's Café diaries!
Hello, farm visitors and food enthusiasts! Daisy here, ready to tempt your taste buds with some delightful updates from our Old Dairy Cafe. Get ready for a mouth-watering experience!
Tasty Treats and Refreshments:
Peggy and her amazing team are eagerly waiting to serve up some delicious treats just for you. From cool and refreshing fruit drinks to comforting lattes for those who crave a nice cup of coffee, we've got something for everyone!
Fresh From the Farm:
You won't believe the goodness we have in store for you. Fresh eggs from our happy hens and juicy cherry tomatoes from our gardens are just a few of the delightful items you can purchase at the Old Dairy Cafe. Farm-to-table goodness right at your fingertips!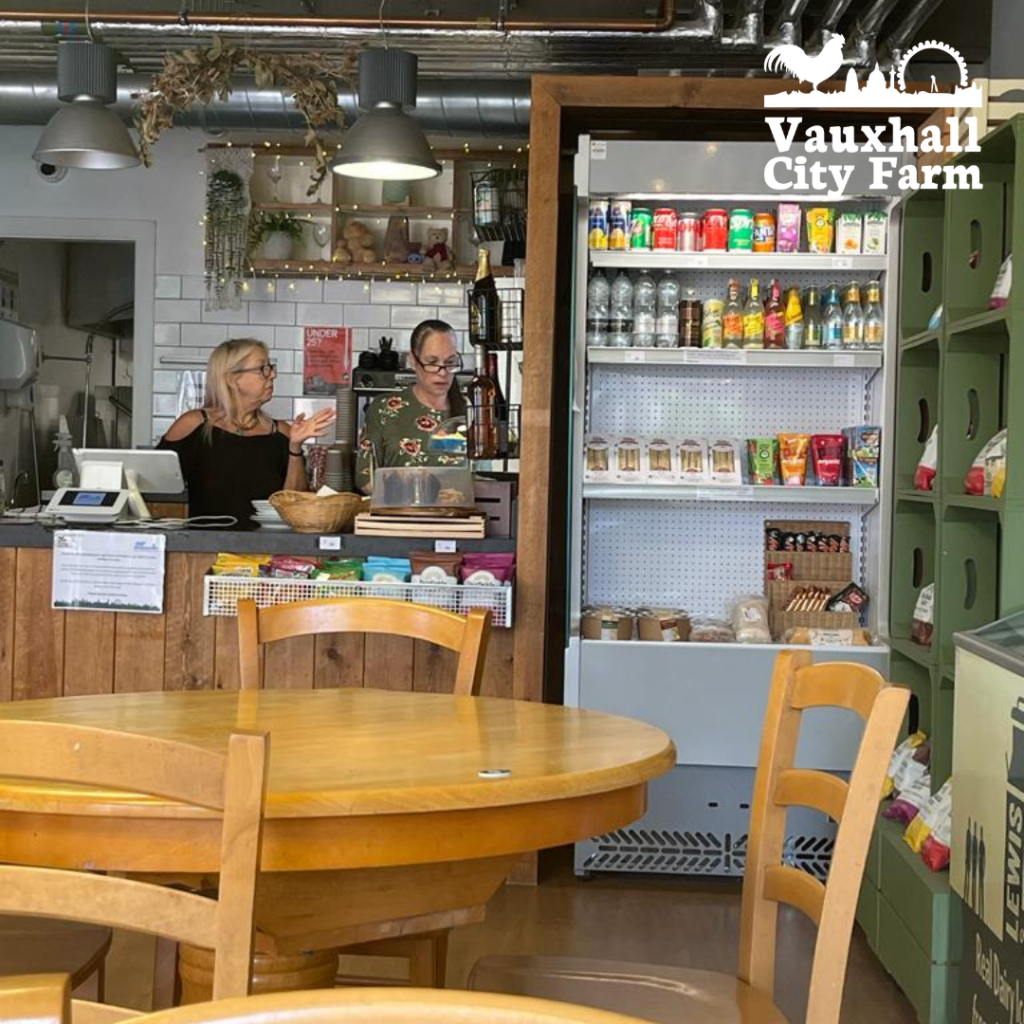 Farm Souvenirs and Goodies:
And that's not all – you can take a piece of the farm home with you! We have a fantastic selection of farm souvenirs, organic vegetables, and beautiful plants straight from our gardens. Oh, and you must check out the crafts made from our very own alpaca wool – they're simply delightful!
Evening Adventures at Faith's Place!
Looking for some light entertainment to brighten up your evenings? Look no further than Faith's Place! Every Thursday, Friday, and Saturday evening, we have a lineup of fantastic activities to keep you entertained.
Live Singers and DJs:
Get ready to groove to the rhythm of live singers and DJs playing in our enchanting gardens. The atmosphere is electric, and the music will have you dancing all night long!
Wine Tasting in the Bar:
For the wine enthusiasts out there, we have something special for you too! Join us for wine tasting in our cozy bar area and discover the delights of different flavors and vintages.
Sofar Sounds Evening:
And mark your calendars for a night of musical magic! Join us at Faith's Place on 26th September for a Sofar Sounds evening. It's a night you won't want to miss, filled with enchanting melodies and soulful performances.
Tickets for the Sofar Sounds evening are available on the Sofar Sounds website. Grab yours before they sell out, and let's have a night to remember!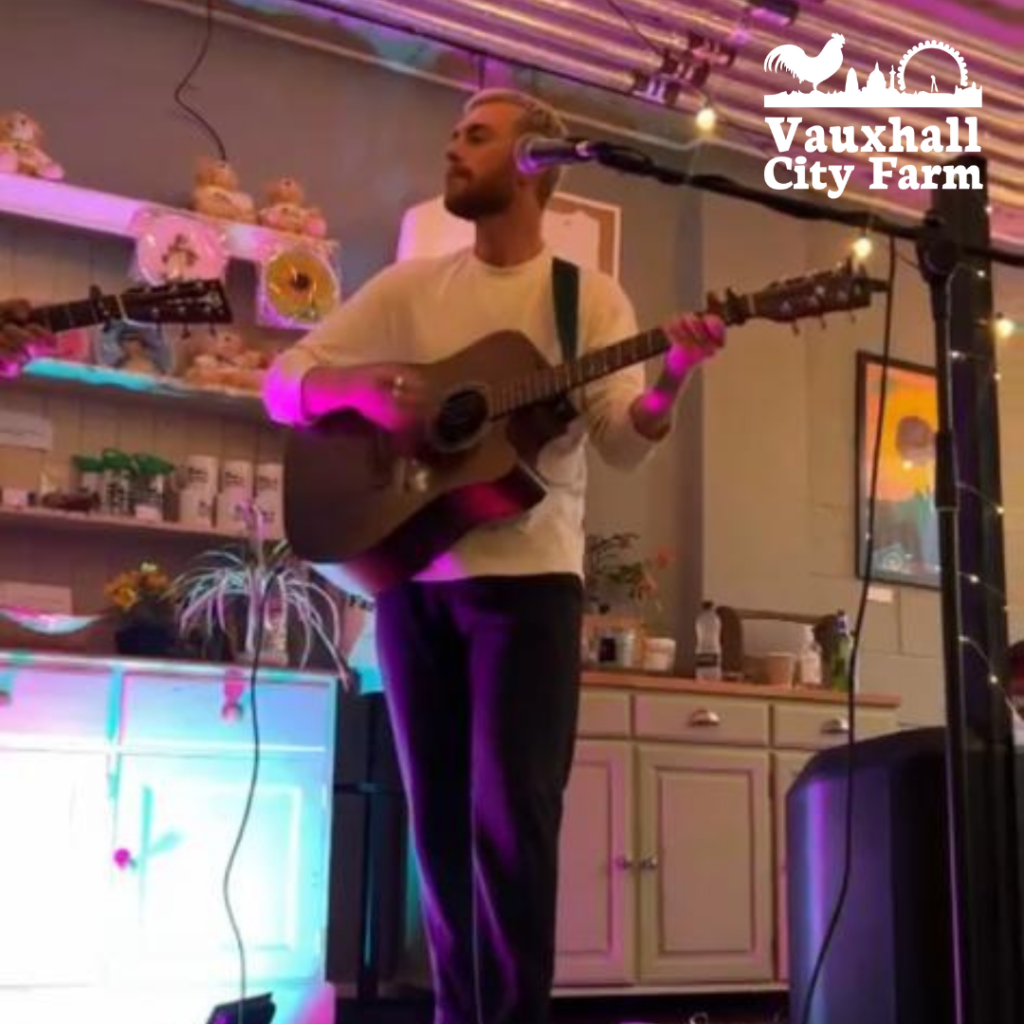 Volunteers come and join the fun!
Volunteering at Vauxhall City Farm is an absolute blast! We have a diverse team of volunteers who dedicate their time and energy to making our farm a better place for everyone.
There's something for everyone here, and it's not just humans who can join in the fun – fellow animals like me often get to interact and play with volunteers too! So, if you're thinking of volunteering at Vauxhall City Farm, let me tell you – it's a decision you won't regret! Not only will you make a real difference in the lives of animals like me, but you'll also be part of a close-knit community that values compassion, teamwork, and the love of nature.
We can't wait to welcome you into our wonderful volunteer family! Complete our volunteer application form and send it to us.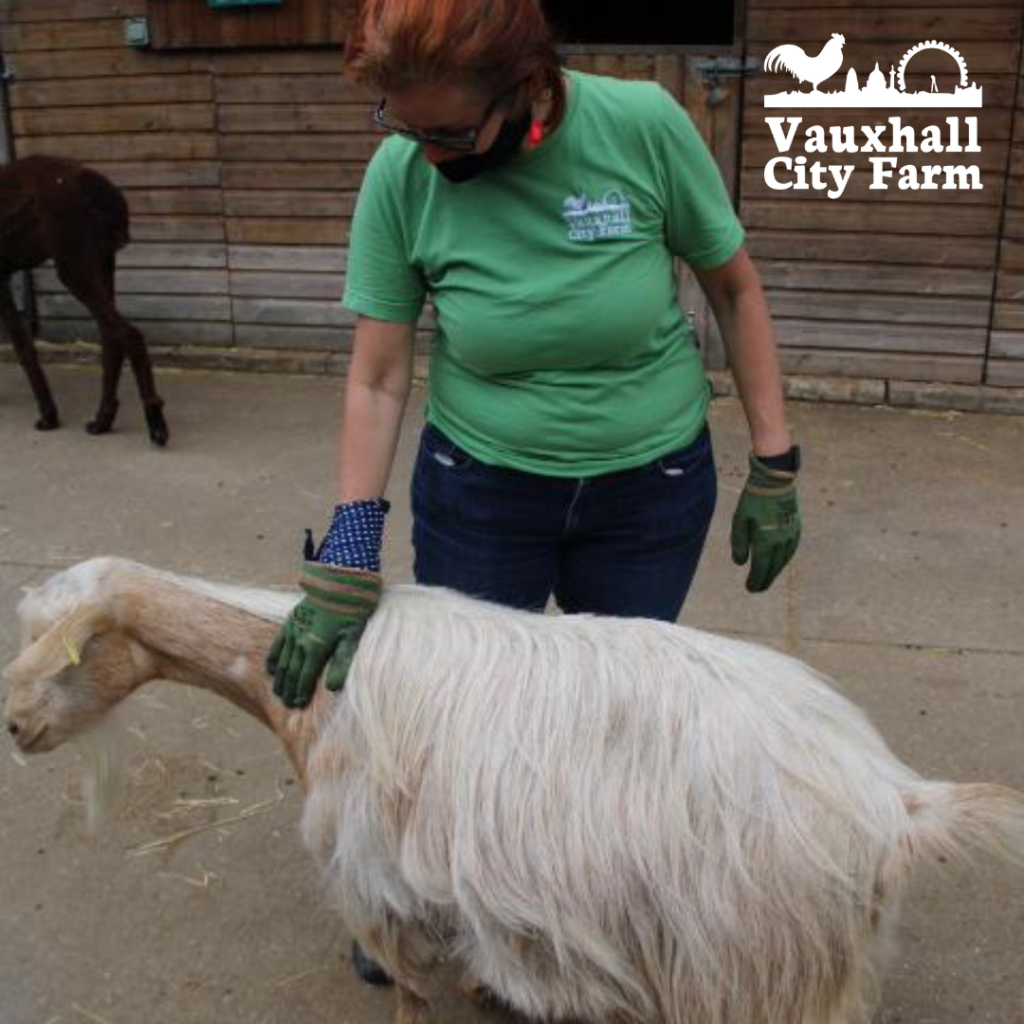 Here are some final farm updates to keep in mind!
Farm Fun Awaits –Plan Your Visit Today!
If you're planning to visit with a group of 8 or more, don't forget to book in advance by giving our friendly office a call. This way, we can ensure that your group has the best possible experience during your time on the farm.
As you wander around the farm, don't forget to stop by our welcome desk and pick up a bag of grass nuts for just £1. Trust me, our big farm animals will be thrilled to receive your tasty offerings, and you'll love the opportunity to get up close and personal with them.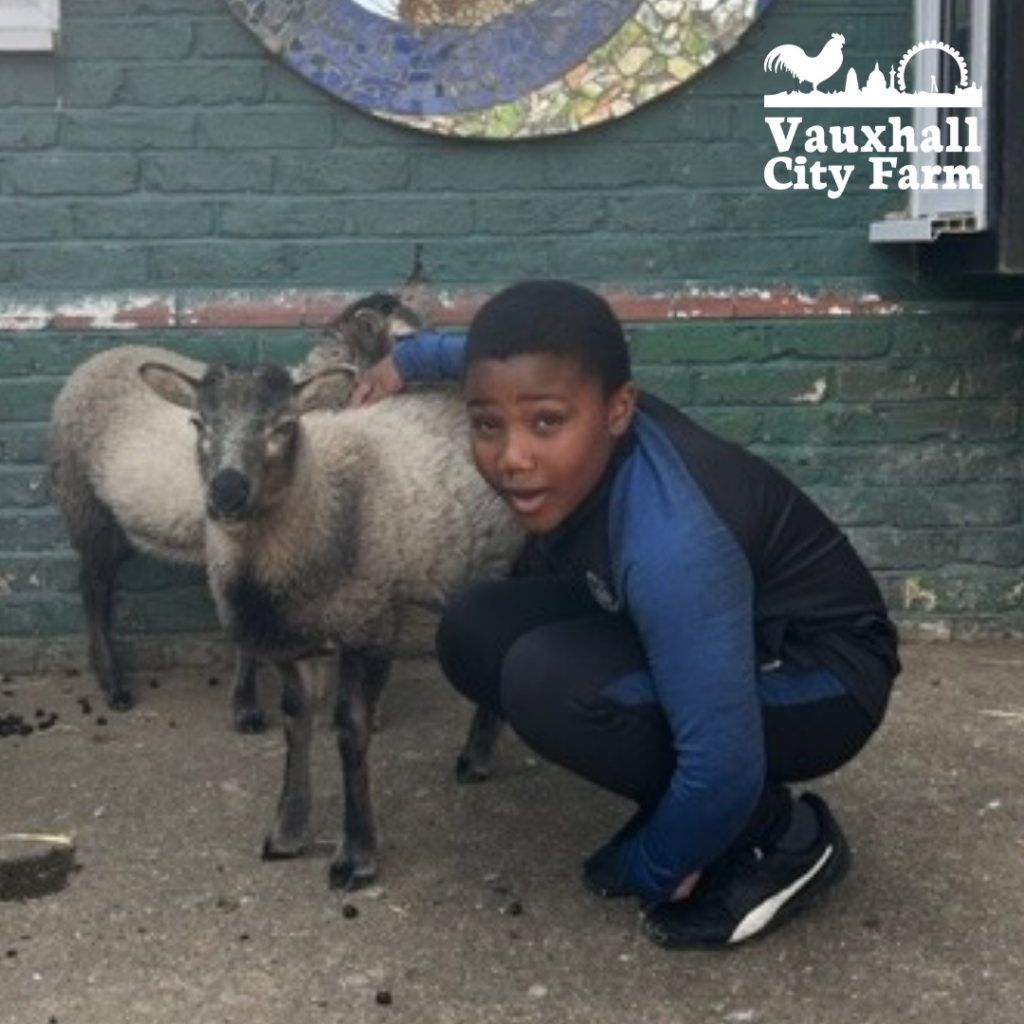 I must admit that writing this newsletter has been quite an adventure! From sharing exciting updates about Vauxhall City Farm to telling you about the wonderful experiences that await you here, being the editor has been a delight. However, after a busy day of hooves-on typing, I'm feeling a little tired, so it's time to bid you farewell for now.
But don't you worry! Although I'm signing off from my editorial duties, I'm already looking forward to meeting all of you lovely visitors on the farm in the future. I can't wait to share my playful spirit and wagging tail with each and every one of you.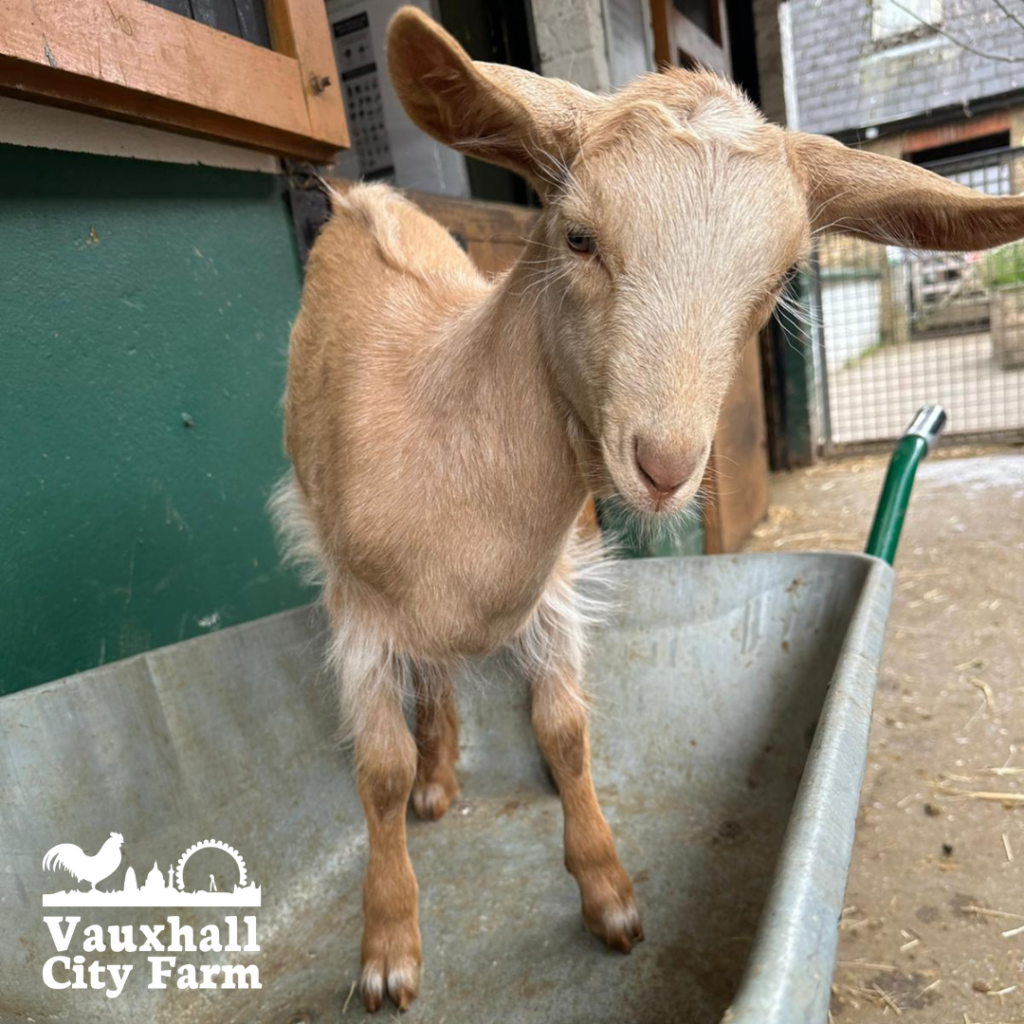 Thank you for joining me on this journey through our farm updates. I hope you'll come and visit us soon to experience the magic first-hand. Until then, I'll be frolicking around the farm, eagerly awaiting the day we meet. If possible please help feed me and my fellow animal friends by making a donation to our ongoing farm appeal. With love and goatish cheer, Daisy the Kid Goat 🐐🎓💚
Don't forget we have two purpose-built meetings room adjacent to our café, which are perfect for meetings, parties, and events. Please see our website for full details, give us a call or contact our office team with any questions.