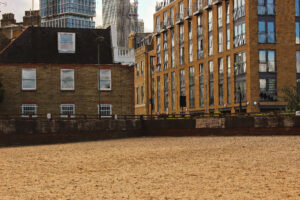 Are you an experienced riding instructor looking for a new challenge in the city? Join us at Vauxhall City Farm to bring our riding program to life. We are seeking someone skilled in communication, excellent in teamwork, and experienced in education join our team.
Vauxhall City Farm Riding School has been providing riding lessons to children and adults of all abilities since we opened in 1977. We have ten stables and a 20×40 riding arena in Vauxhall Pleasure Gardens, right in the heart of Central London. Our Riding School is the only RDA Centre in Lambeth and in the year prior to the COVID-19 pandemic (2019-2020) we delivered over 1,000 lessons for disabled young riders.
The post holder will be responsible for the day-to-day running of the yard and teaching riding lessons. They will be responsible for the care and welfare of the VCF Riding School horses. They will also need to practice health and safety, as well as administration skills to plan and schedule riding lessons.
Interested in this position? Please read and complete the application below.
Applications will close 26 November, 2021.
Questions? e-mail: recruitment@vauxhallcityfarm.org