We were super excited to be able to offer wreath making at Vauxhall City Farm again this year, and it has been wonderful to see the amazing wreaths created by our visitors!
Thank you to everyone who attended the workshops, allowed us to take photographs of their creations, sent us photographs of their wreaths up on their front doors and shared their creations with us on social media.
Thank you also for all the kind words and lovely feedback from everyone who attended the workshops.
Thank you Katherine, Amy and Crystal for letting us use the wonderful pictures above!
This has been a truly amazing experience as the staff were so enthusiastic and helpful and the foliage was so fresh and smelt divine. A wonderful facility you have here and I will most definitely recommend Vauxhall City Farm to friends and family. A huge big thank you.
Lovely couple of hours – everything you could want to make a beautiful wreath & more. Lovely people running the course – great tuition and super friendly!
Thoroughly enjoyable afternoon. Leaving feeling relaxed, refreshed and very please with myself!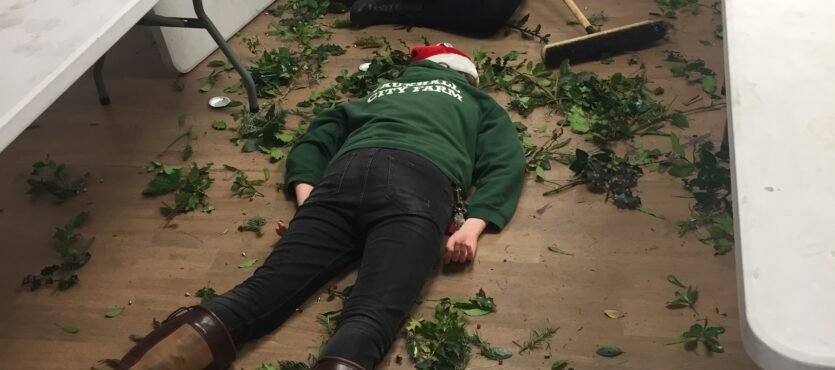 The staff had a fabulous time with everyone who attended the wreath making workshops! But I think it is fair to say, that we are glad to not have to look at ivy or holly again, for another 11 months!
We wish you all a wonderful festive period and hope to see you all back at the farm in 2019!