Will Winzor-Saile needs no introduction here at Vauxhall City Farm amongst staff and other volunteers, however we are delighted to feature him on our blog, for other people to get to know him!
Will grew up in Norfolk but has been living in central London for almost 10 years, working in financial markets and using photography as an excuse to travel and reconnect with nature, as living in London for such a long time, he often misses the countryside.
'I love being around animals and nature but it's not always easy to find in central London.' Will tells us, as he reminisces on how he got involved with Vauxhall City Farm.
'Shortly after moving to the area I was going for a walk when I spotted a cow in Vauxhall Pleasure Gardens. Quite an unusual sight so I went to say hello, I ended up chatting with some of the staff and soon found myself volunteering at the weekends.
'I love the range of work that they do. At first glance it's just a peaceful bit of countryside in the city, but the work they do with local people and the stories of how it's changed people's lives are just incredible.'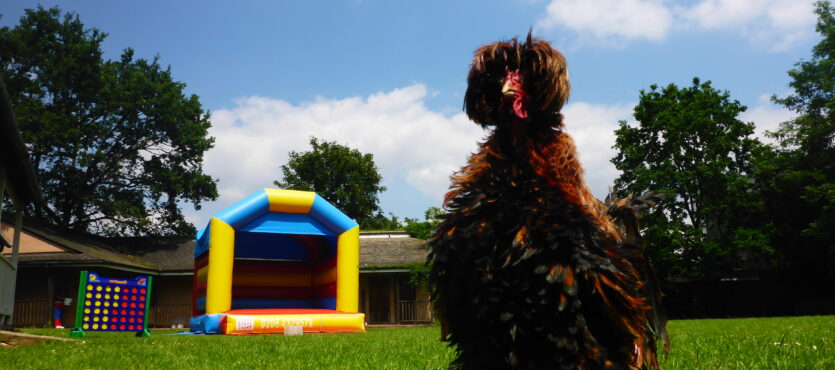 Will has not only volunteered his time at the farm, but also his skill as a photographer, a designer, a driver, and a keen DIY enthusiast. Will had a hand in creating many of the structures at the farm, including fundraising for and then building the small animal stable block and our beloved goat mountain. However if Will has to pick a favourite animal on the farm, he says that it would be Edward the pig, as he's got so much personality.
In regards to photography, Will has used a few different point-and-shoot cameras but has now switched to a Canon 550D, and despite his love for the farm, wildlife photography remains his favourite!
See more of Will's photography on Will's instagram page (willwinzorsaile)