The farm is open 10.30am – 4.00pm on Tuesday – Sunday.
Booking is NOT required to visit the farm.
We will regulate the number of people entering the farm and being on site at any one time to ensure social distancing rules can be easily followed.
We encourage you, in respecting the safety and comfort of other people, to wear a face covering during your visit.
Visitors will be required to leave a name and contact phone number on entry, or scan the NHS Test and Trace QR code with the app. We urge you to contact us if you develop symptoms within 7 days of your visit to the farm.
There will be a one way system around the farm. We ask that visitors enter through the gate with the Vauxhall City Farm Arch, and exit through the gate by the Duck Pond, Cafe, and Gardens. Stewards will be stationed at both entrance and exit to ensure the one way system is upheld.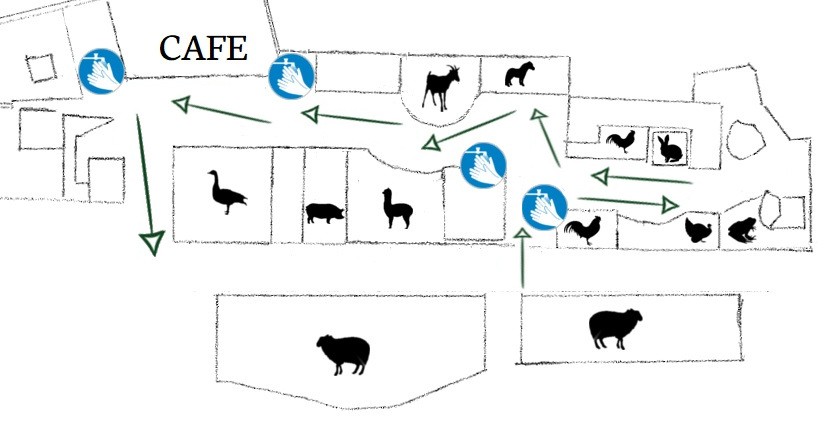 There are four hand washing stations across the Farm. Visitors will be asked to wash their hands on arrival at the Farm and encouraged to wash their hands throughout their visit, and will be able to wash their hands immediately before leaving (by the former buggy parking)
Due to the small number of visitors allowed on site at any one time, we do not require people to park their buggies at this time.
Visitors must keep two meters away from people not from their own household. Floor markings and signage has been installed across the farm to remind people to keep their distance, and volunteer stewards will be on-site to guide people safely around the Farm and ensure crowds do not form.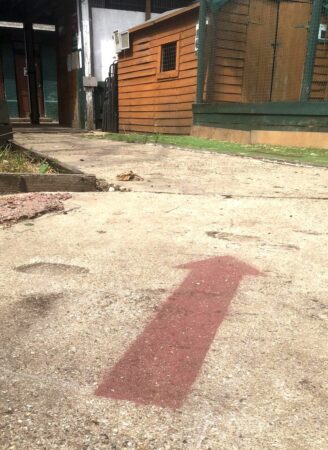 Re-opening is a huge relief, but it brings new and ongoing financial challenges. More staff are needed to ensure the safe re-opening of the Farm to the public, and running costs such as water, electricity and maintenance of the farmyard and stables are ongoing. Simultaneously, many of our programmes are unable to be run, and those that remain are at reduced capacity, for your safety.
Vauxhall City Farm does not charge entry, and many of the income generating activities (such as School Visits, Room Hire, Cuddle Corner etc.), are still forbidden under government guidance.
These remain hard times for everyone, and so we ask for your patience when visiting the Farm. There will likely be queuing involved and some areas of the farm will remain closed. This is an ever-changing situation and we are doing all we can to adapt to it.
We also ask you to donate to the farm during your visit, to help us cover our costs during this difficult time.
Please be aware that we are minimising cash handling on site to reduce risk to staff and volunteers.
Donations can be made by card via our contactless donation machine.
Cash donations can be placed directly into donation buckets.
Alternatively, you can donate to our Go Fund Me Appeal to Save Vauxhall City Farm online, prior to your visit.
Grass nuts can be purchased pre-bagged at the entrance, for £1. There will be no possibility to purchase food once you have entered the animal area, and due to the one way system you will be unable to return to the entrance. If you wish to purchase animal food, please ensure to do so at the start of your visit.
Thank you for your ongoing support and understanding.
---
Your support makes a difference!
£10
Buys 2 bales of hay (Our animals need 150 bales every month)
£20
£50
£100
£500
Every donation made will help us to reach more people with our services…
You may also be interested in...
An introduction to the importance of ecology, environment and sustainability.