After some serious snow damage to our aviary earlier in the year, we've had to evacuate our aviary birds and find them temporary housing, while we raised the money for a new aviary.
We had almost 50 members of the public support our crowd funding campaign and last weekend finally erected our new aviary.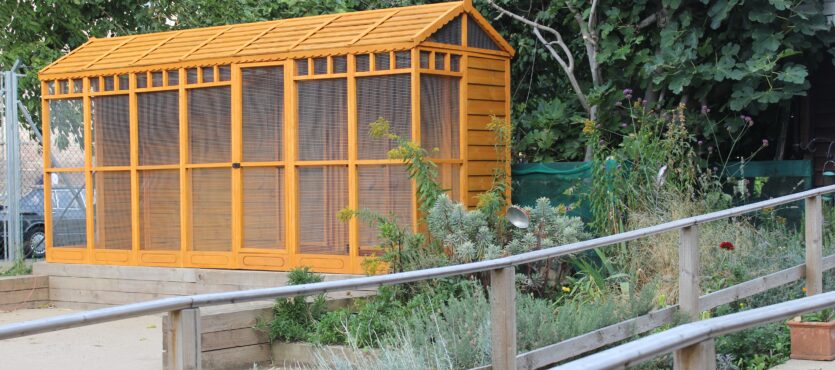 There will be a few final tweaks before the birds can move into their new home, but we are very excited that our new aviary is up, in our cafe & garden area, meaning that visitors having their lunch will be entertained by not only splashing ducks, but soon singing birds, while they eat their food!
Why not come down for a visit and see for yourself? We are open Tuesday – Sunday, 10.30am – 4pm.