Meet the Animals
Want to come to the farm and meet some of our smaller, fluffy and feathery animals up close and personal? Our Meet The Animals workshops is the one for you and your group! You will be met by our dedicated Education and Training team and taken to a private area of the farm to meet a selection of our smaller pets and poultry, with the opportunity to stroke them, as you learn about them.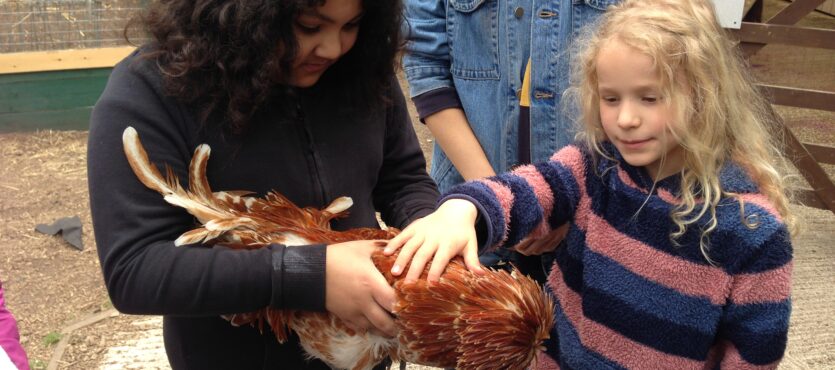 We have a variety of friendly rabbits, guinea pigs, chickens and ducks – occasionally joined by other animals – who, along with our staff, are looking forward to meeting you! We can tailor sessions to include themes you are learning about in the classroom, such as diet, habitats, bone structures, adaptations and many more. Just let us know when you are booking.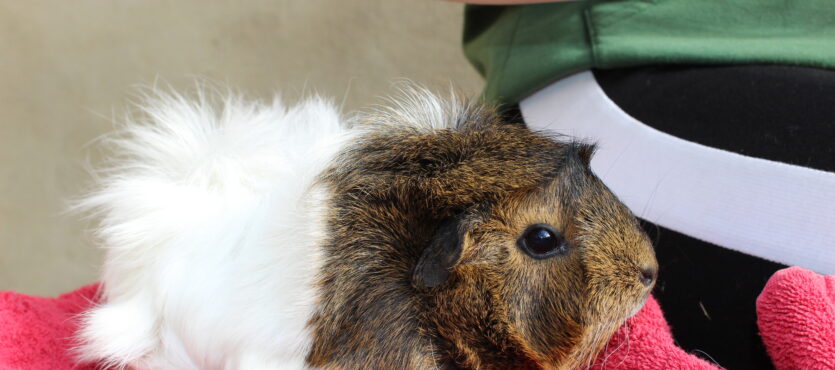 As well as meeting our smaller inhabitants, you will have time to explore the rest of the farm, visiting our larger animals, such as goats, sheep, donkeys and alpacas. We provide food for you to have a go at hand feeding, so you can continue getting up close with our friendly farm animals.
"Booked a 'Meet the Animals' workshop with Sophie and it was great. We took some of our pre-16s from Wac Arts College as a treat for them doing well. They were a little scared of the animals at first (city kids) but Sophie made them feel comfortable and eventually they began to pet, hold, and feed the animals and ask questions. Sophie was great and made sure the kids felt comfortable. They enjoyed themselves. It was a fun and relazing experience for the students, and us teachers." — 5/5 Stars, C.C. Facebook review
Contact us to book this workshop now!
---
Learn about our other workshops, other things we do for Schools & Groups or find out what else we offer!
Your support makes a difference!
£10
Buys 2 bales of hay (Our animals need 150 bales every month)
£20
Will cover the farm's electricity cost for one entire day
£50
Will pay for farrier costs & dental treatments for 1 horse, for 1 month
£100
Will provide food & bedding for all animals on the farm for three weeks…
£500
Will pay for farrier costs & dental treatments for 1 horse, for 1 month
Every donation made will help us to reach more people with our services…
You may also be interested in...
The Farm will re-open on Thursday 3rd December 2020. Read on for details, and info on Christmas and New Year closure.
Whether you're looking to book a workshop, sign up for one of our development programmes, want to become a volunteer, book a riding lesson or just want to say hello, we'd love to hear from you!