Greetings from farther afield… (May 2019)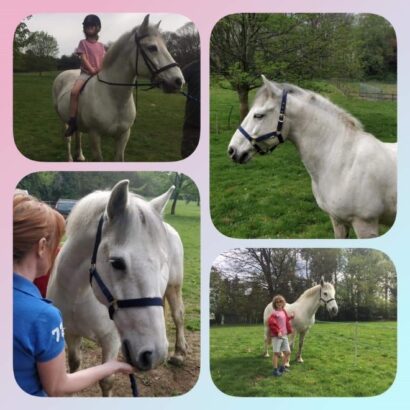 Just like a child being urged to send Thank You cards to their grandparents for Christmas presents, my new family has urged me to write to you, about how I'm settling into my new home.
After 8 wonderful years at Vauxhall City Farm I have retired to Frensham Pond where I was adopted by a wonderful couple and their two children and as you can see from my holiday snaps, I am having the best time!
Now let's catch up with my friends back at the farm…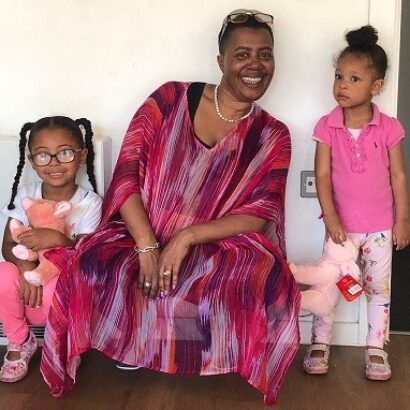 I would like to take a moment to introduce our new CEO, Monica Tyler, pictured here with Alyleah Rose and Sienna Rae in the farm cafe.
Monica has vast experience leading charities, determined to make a difference in people's lives, with a focus on young people.
Monica's career has seen her travel to South Africa to speak at the Tutu Peace Lecture as well as travel to India to meet Mother Theresa, and we are very excited for the changes she will make at Vauxhall City Farm.
Some exciting news I heard about this month, is that Clive Conway ARAM – Chair at (Desmond) Tutu Foundation UK, and Managing Director Clive Conway Productions – has become a Patron of Vauxhall City Farm.
Clive's experience will be a great fit for the farm's programmes as well as the farm's overall vision.
The farm is very excited to start a new chapter in Vauxhall City Farm's story, with Clive Conway's experience and support!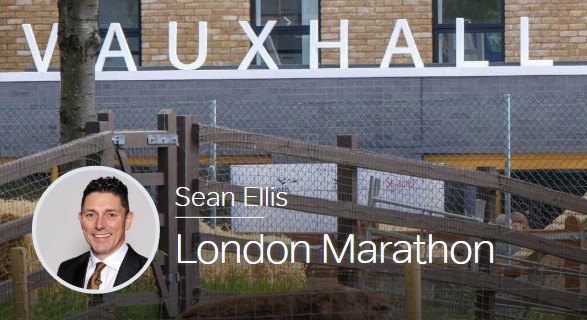 I have been shocked and astounded to learn about the fundraising Sean Ellis has done for Vauhall City Farm and Outward Bound Trust by running the London Marathon on Sunday 28th April. Sean raised a staggering £23,977.19, which will be matched by the Berkeley Foundation, pound for pound.
Everyone at the farm is over the moon!
Until the 12th May the farm is featuring Tor Ewen's interactive art in the small animal area. Tor is an artist and illustrator who creates site specific artworks with an emphasis on interaction and play.
You can learn more about Tor on her website and see more of her work on instagram (@torewen)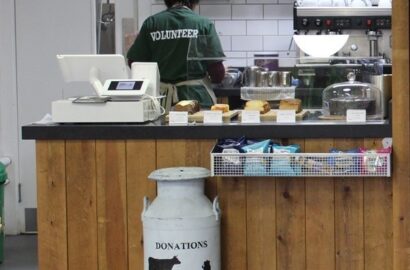 The Old Dairy Cafe has reopened, currently opperating Wednesday to Sunday, serving sandwiches, cake, small packaged snacks, and hot & cold drinks.
We are looking for volunteers who enjoy talking to customers, want to learn the difference between a flat white and an espresso – and how to make both of them – and want to help get everything back into full swing!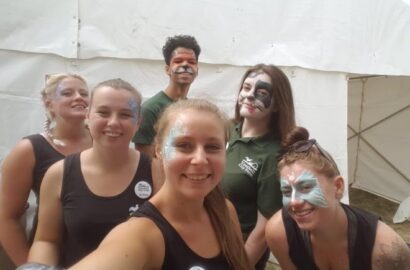 Speaking of volunteering; the Lambeth Country Show is coming up (20th and 21st July).
I don't get to go to the show, but I hear it's a crazy fun event with loads and loads of people, and the farm always needs all hands on deck, including lots and lots of volunteers to help face paint, do animal handling and shake a donation bucket.
Please contact them, if you are interested in helping out – individually or with your company!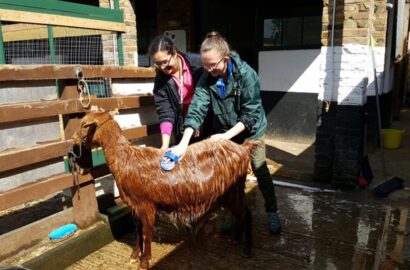 Urban Roots has started again! This is a weekly Saturday club for young people, aged 8-14 to get involved in all aspects of the farm and take part in some great indoor and outdoor activities.
It's a real opportunity for young people to increase their knowledge of animals, nature and the environment whilst developing their personal, social and practical skills.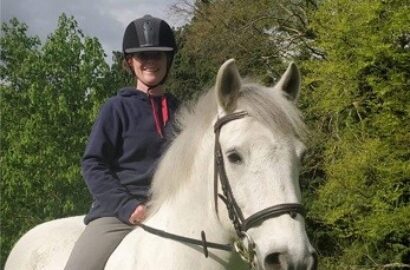 And with that I will take my leave, and return to my idyllic country life. I am proud of all the lives I have touched, the people I have met, connected with and helped. it's been fantastic, and I go off to my retirement home, knowing I've made a difference.
People often underestimates what it takes to run the farm and the impact Vauhall City Farm makes in people's lives.
If you are able to, please support the farm.
It's been a wonderful home over the years.
Yours faithfully,
Lucky the Horse