Starting at 6am at the farm to wash, dry, braid and style the horses, the The London Riding Horse Show is always a long and busy day!
This year, things were made more difficult by the usual access gate to Hyde Park being closed, which meant our horse box circled the park multiple time, until we found a way in, at which point our first rider had to be in the arena, ready to go 10 minutes after parking the horsebox.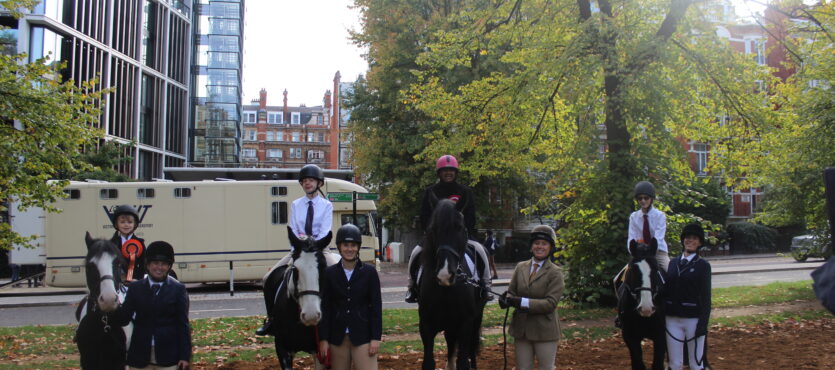 The shenanigans didn't stop there, with a horse from one of the other riding schools breaking free of its head collar and taking itself off for a gamble about the park, and another horse trying to take on one of the police horses that was overseeing the event.
However all of our riders kept a cool head and didn't let the chaos affect them. Vauxhall City Farm placed in every category, with Cheryl taking 1st place in the Henry Flemming Class. Here she is with Alice, celebrating her win after having been handed her rosette by The Mounted Regiments Commanding Officer from The Hyde Park Barrack. What an honour!
Our own staff also had some celebrating to do. Beatrice, our Equine Administrator, won Best Turned Out with Fin. This is the category in which the judges look at the overal composition and presentation of the horse and its rider!
It takes a lot of exercise to get your horse in good shape, as well as a long time to groom, plait and oil hooves, to get everything looking just right. And then on top of all that you have to ensure your horse behaves in the ring while the judges are looking at it!
As well as winning the Best Turned Out, the picture below shows three of our staff celebrating their 2nd, 3rd and 5th place!
Aimee came 3rd on Digby, Alice came 2nd on Fin and Kendra came 5th on Billy.
All around, a great weekend for Vauxhall City Farm!