Not sure how to keep the kids busy during the holidays? We've got you covered!
Please check out

What's On

 and our

News

section, to see activities at the farm over the next few months and keep an eye on our social media accounts for latest updates!
We love to use the school half terms to run activities at the farm for the whole family!
We let the seasons inspire us to create fun craft activities and holiday themed face paint. From Easter trails to Santa's Grotto, from Halloween Face Your Fears challenges to Spring days, filled with new arrivals, the farm transforms into a buzzing hive of activity during the holidays. At weekends we often run Cuddle Corner, where you can meet the small farm animals up close and personal.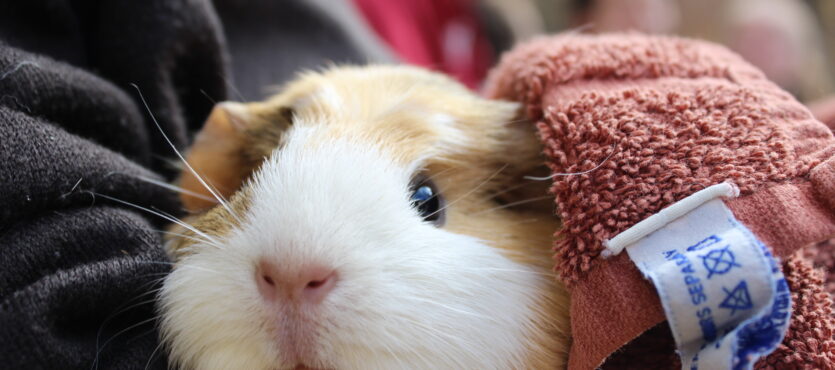 If the horses are not on their own holidays, we will also run Own A Pony Days, where children and young people can experience what it would be like, to have and care for their own horse!
Please be aware that our activities are often supported by our wonderful volunteers, so can be dependent on number of available volunteers and staff on the day. Sometimes the weather also really throws a spanner in the works. However we will always aspire to put on fun filled days for young and old!
"I am writing to say a huge thank you to all of the staff at the farm. Yesterday my five children came along with my sister as I was temping in a local office all day. I was lucky enough to visit them in my lunch break as they sipped on their babyccinos in the cafe. This morning they are so full of their adventures that they experienced yesterday. They have eaten their butter on toast this morning, that they made and have hung their bird feeding pine cones in the garden. They enjoyed the pond dipping so much and my youngest Son was delighted that they named a newt after him after he caught it!!
Thank you so so much for an amazing day and for giving them so many new experiences. Whilst I'm a little gutted that I wasn't there I have enjoyed hearing tales of their adventures and how so many staff helped them and made them smile." — E.H. Email feedback
Please check out

What's On

 and our

News

section and keep an eye on our social media for latest updates! 
Your support makes a difference!
£10
Buys 2 bales of hay (Our animals need 150 bales every month)
£20
Will cover the farm's electricity cost for one entire day
£50
Will pay for farrier costs & dental treatments for 1 horse, for 1 month
£100
Will provide food & bedding for all animals on the farm for three weeks…
£500
Will pay for farrier costs & dental treatments for 1 horse, for 1 month
Every donation made will help us to reach more people with our services…
You may also be interested in...
The Farm will re-open on Thursday 3rd December 2020. Read on for details, and info on Christmas and New Year closure.
Whether you're looking to book a workshop, sign up for one of our development programmes, want to become a volunteer, book a riding lesson or just want to say hello, we'd love to hear from you!